Guatemala City to Honduras
With Guatemala City fading away in our shaky sideview mirrors, we continued south for the El Salvador border, a place we were almost entirely unfamiliar with. As the boarder crept up on us we were stopped by the money changers who wanted our Quetzales in exchange for US dollars. This took us for a surprise since we expected a foreign currency, the Colon. Over headset we discussed the exchange rate and then ensured we were all getting a fairish deal, it's almost laughable how low they start out. It makes me wonder how big of suckers some people are or if they're just too intimidated to negotiate the onslaught of changers. Once this transaction was done they wanted to receive money to scrape off our Guatemala permit stickers, we did not oblige.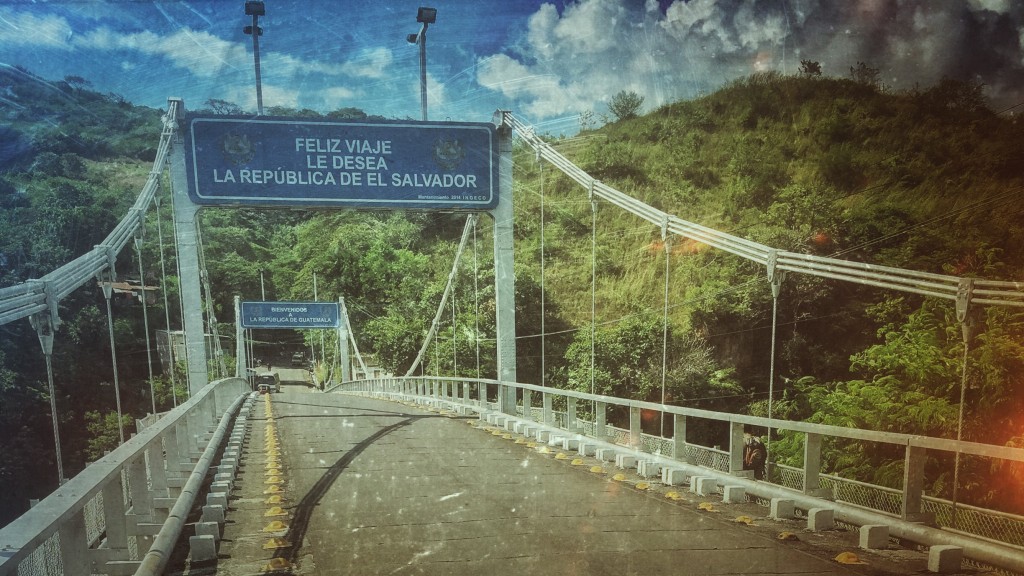 I stayed and watched the bikes while Matt and Tim took care of the paperwork (minus the passport stuff which they usually want to see your smiling face for). I was met with sporadic vendors which has become routine. While I almost instinctively say no, I do not turn down plantain chips, a newly discovered favorite.
The exit from Guatemala was painless so we headed across the bridge into El Salvador where the unusually long wait began. We were told the guy that handles the vehicle permits would be back in an hour so we were forced to sit idle in a stray dog filled purgatory. We indulged in some awesome banana bread sold by a lady that was waiting for her bus and I talked about our trip with a couple of guys that show dogs in CA professionally. They gave me some good intel on the border crossing from Nicaragua to Costa Rica that is currently experiencing massive delays due to 5,000 Cubans attempting to head north to the US from Bolivia.
Significantly more than an hour went by and our paperwork was just beginning. It was a fairly confusing process and they seemed to not know how to handle us but eventually we were ready to cross. Okay, maybe not ready as the border agent turned Tim and I around due to passport issues. Luckily they were resolved quickly and then we were on our way.
El Salvador actually looked quite nice and I think Tim/me feared neck breakage as it seemed that each girl we passed was cuter than the last. Bienvenidos!
The border had sucked up almost four hours, a new record and an amount of time we hadn't budgeted. This left us riding near nightfall and forced us to forfeit our Playa Tunco plans and replace them with San Salvador plans. We stopped at the first McDonald's we passed and procured WiFi with the purchase of some cones.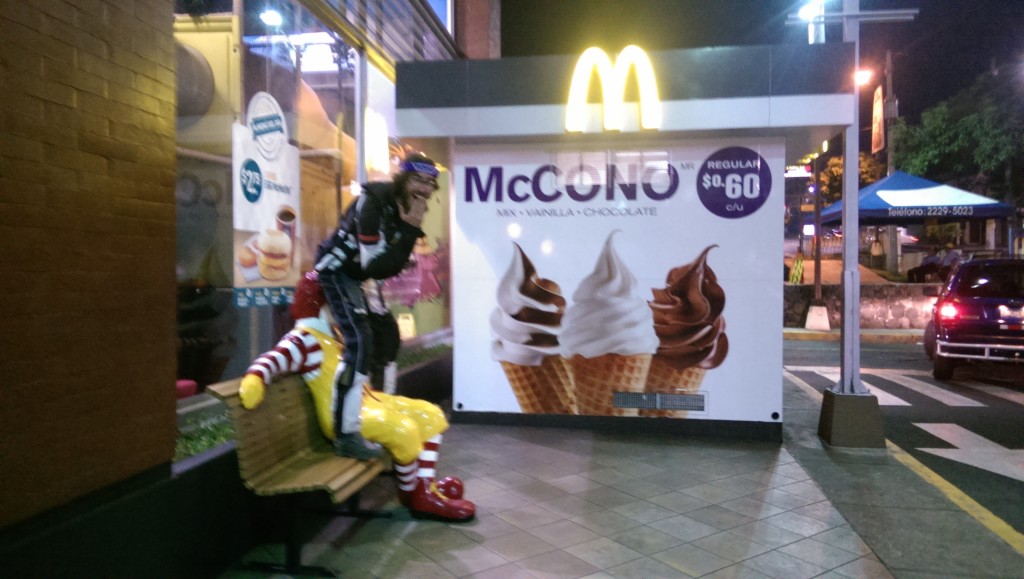 We booked a hostel called Dona Marta which balanced our needs nicely and set off to find it. We arrived in the general vacinity but we're stumped as to which building it was when a cute girl named Kricia waved us down. We parked the bikes, unloaded and headed inside where we spent some time talking to the owner. We retired pretty early since we were beat and we weren't within walking distance of much. We may have also split a jar of peanut butter.
The next morning we were treated to delicious pancakes and fruit before leaving, free breakfast is a personal favorite. The destination today was Playa El Cuco, a pretty beach near the border.
Unfortunately, in typical TUR fashion, anything that can go wrong, will go wrong. On this occasion Matt's shifter randomly decided to break as we were on a curvy highway onramp. There was really nowhere safe to stop so Matt coasted to the end and I popped him into second, where he would stay for the remainder of the day.
We limped along, governed by Matt's max cruising speed of 25 in search of salvation (read: WiFi). From the left lane I spotted Wendy's red pigtails and swooped across three lanes of trigger-worthy traffic, the boys following suit. Wendy's satiated our need for WiFi and our desire for ice cold frosty's. We located a hardware store and a few bike shops nearby.
The hardware store was essentially a home depot and thus they weren't able to provide us with the part we needed. However we didn't leave empty handed, we picked up our soon-to-be required road triangles and fire extinguisher. Three things we really don't have an interest in carrying and will almost certainly not need.
In the parking lot of the Latin home depot, we attract a few people interested in our travels and we inquire about local bike shops. Much to our surprise, a guy offers to escort us to one and he proceeds to do so in an ambulance, lights on of course.
The Suzuki dealer in San Salvador is relatively large, well staffed, and was totally willing to help us out in any way possible. They started taking out shifters to see if we could adapt one to fit, unfortunately not. We then considered using a standard splined shifter from a dirt bike which would result in a reverse shift pattern, but would work. No luck. They offered to weld the current shifter (stick only, no good) and to order a replacement from Guatemala city but we were too impatient to wait.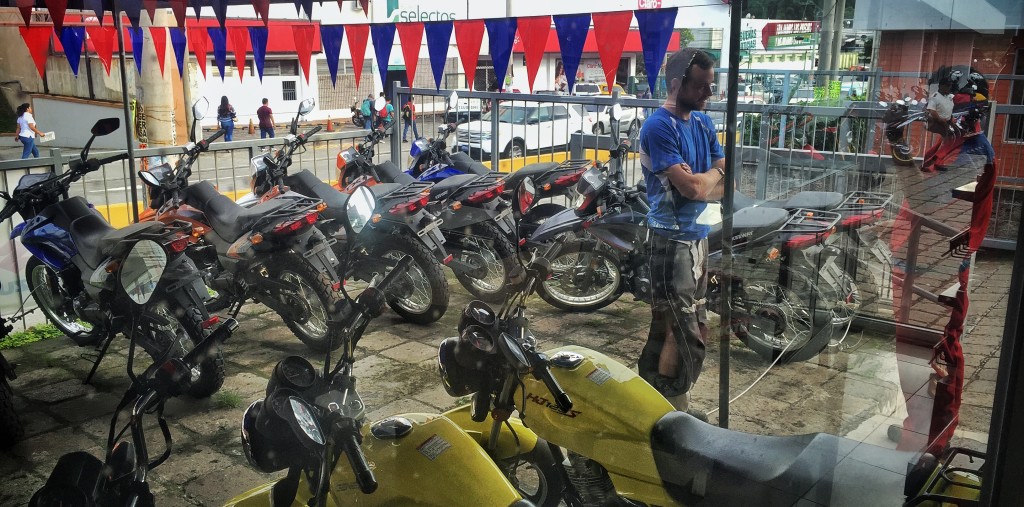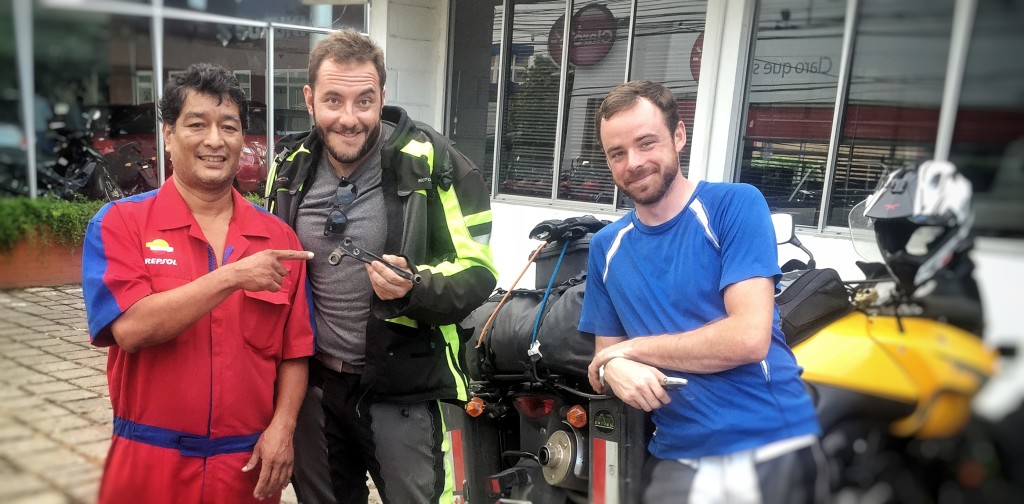 We decided to split up. I went to local shops to see if I could cobble together a solution while Matt and Tim went to a local welder. An hour or so later I arrived empty handed at the welder and Tim had completed the welding. This would be the third or fourth shop that allowed Tim to do the work with their tools, pretty rad. Cost: $0.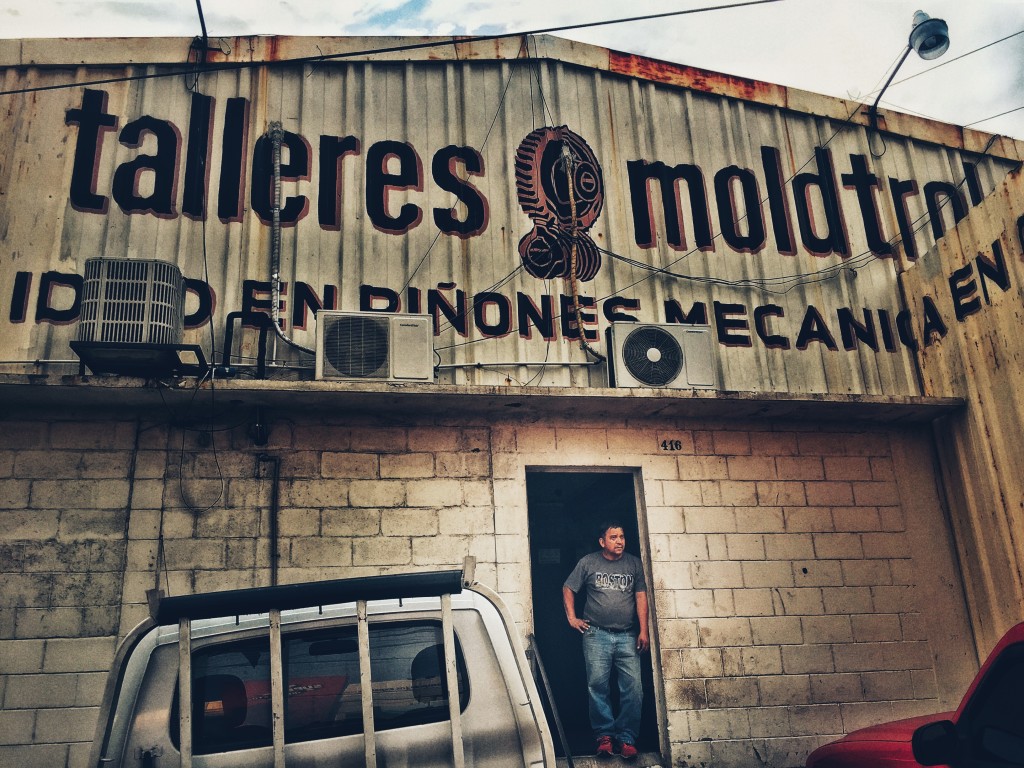 Unfortunately it was now too late in the day to leave so we booked another hostel and searched for dinner. I wanted sushi. We found sushi. The sushi was too expensive. We left.
We headed to a place called The World Trade Center which was a bit weird to see in Central America. In the courtyard a fashion show with surprisingly good music was taking place, which provided a nice backdrop for our Mexican dinner.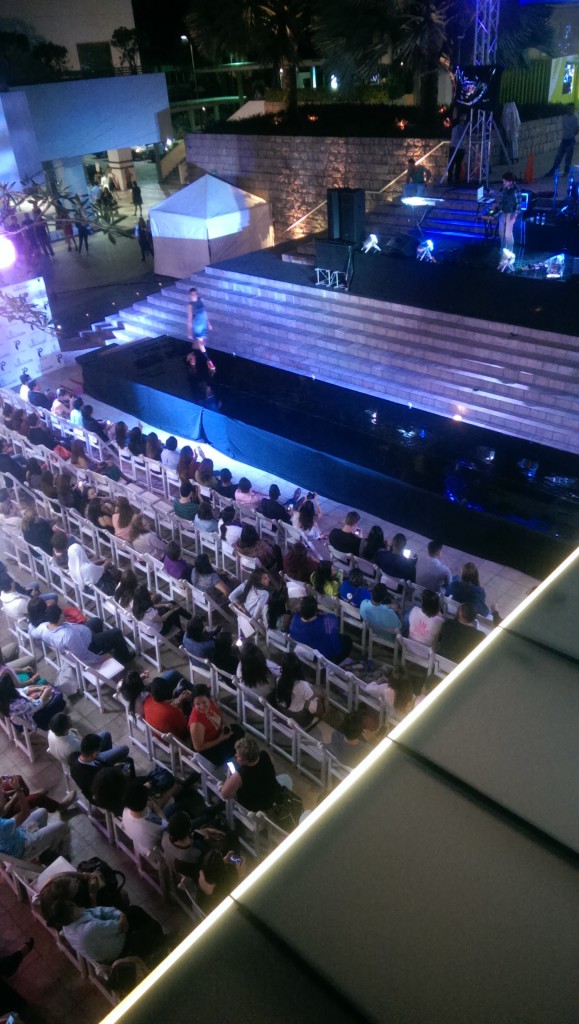 During dinner I made plans for us to meet up with a local, Andrea. Andrea showed up right after Matt decided to turn in for the night. And since Matt was gone we thought it was fitting to go to the only brewery in the city. Andrea drove us there, it was kind of funny to be cruising around a foreign city with someone we just met but that made it kind of great. The three of us shared beers and dessert while telling our respective stories. Andrea was a professional ballet and folk dancer, truly interesting to talk to. Unfortunately we were leaving the next day so that was all the time we'd have to talk to her.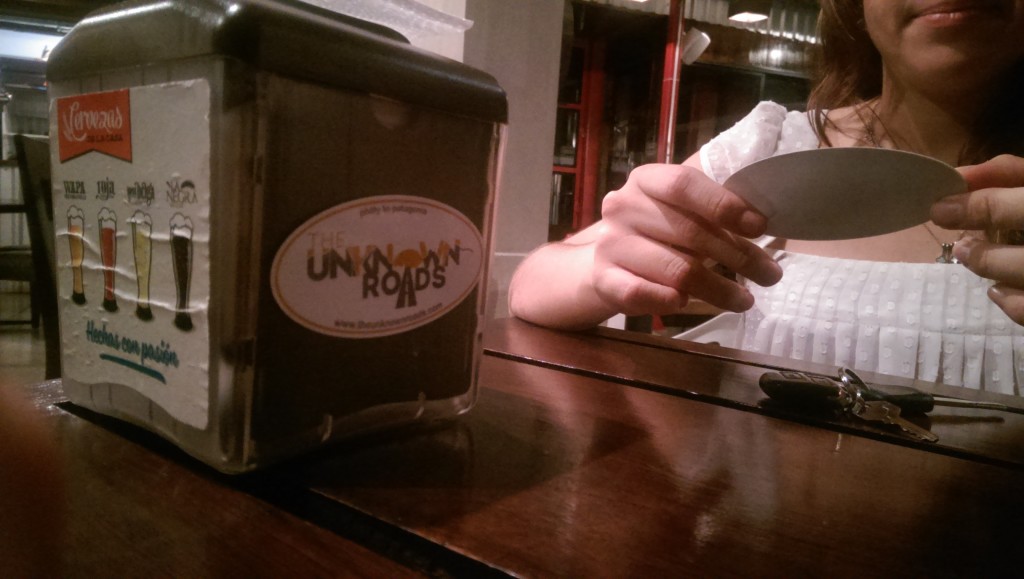 We hugged Andrea goodbye and headed to bed, the next day we'd make our way to Playa el Cuco.
It was a pretty short and scenic ride through the mountains, we made quick work of it with no stops. When we arrived we headed towards the water, riding directly onto and then down the beach. We hadn't been on sand since Baja, it felt familiar and it was good to be back on it.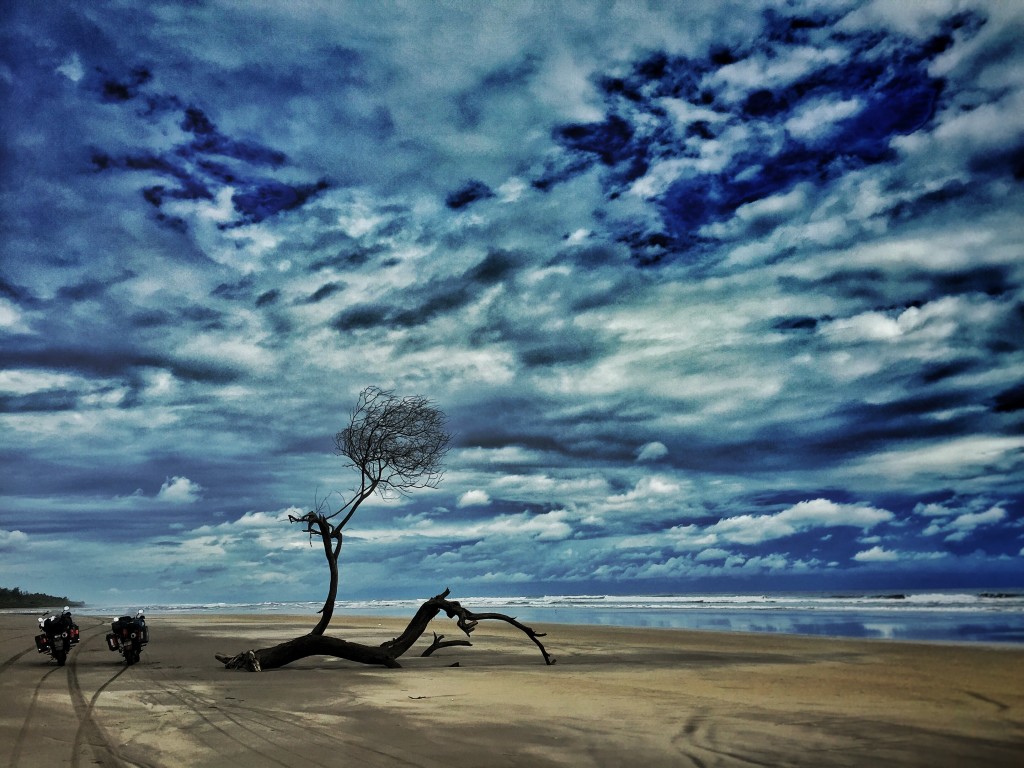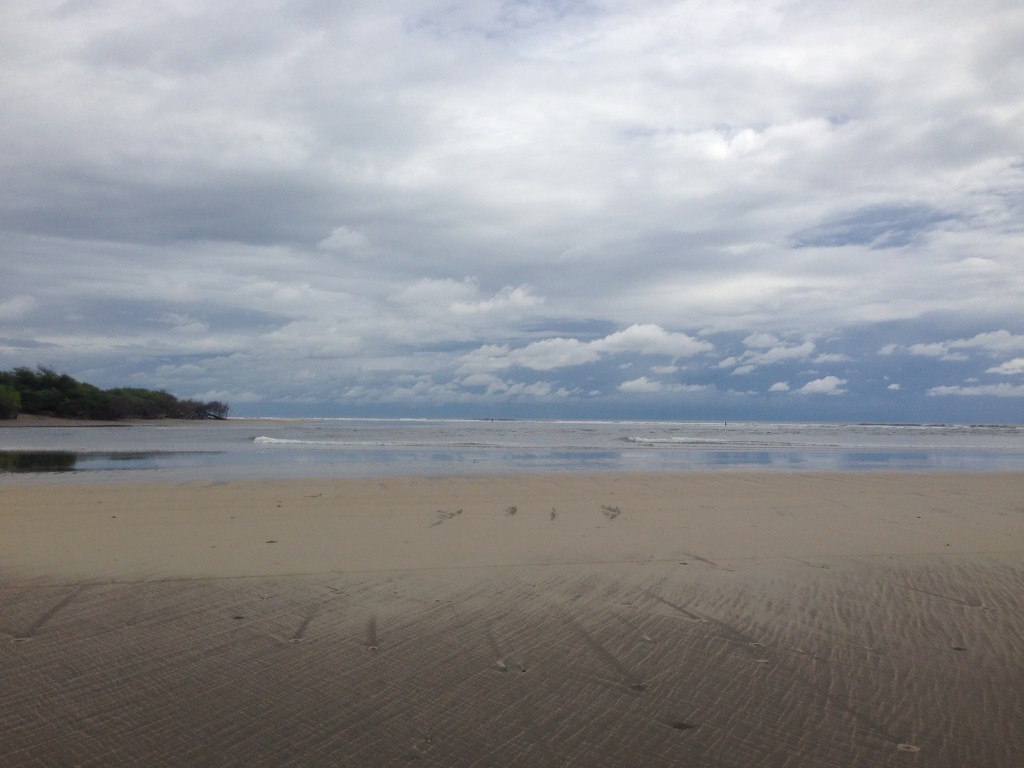 After a small water crossing, we spotted life on the beach and went in for a closer look. We rode right into a restaurant/hostel and no one seemed to mind. Clearly we had found our place.
La Tortuga Verde was right on the beach, had a lively mix of 20-somethings and decent food. We needed nothing else. At $10 a night for a dorm bed, it was pretty comparably priced. This would be our first dorm experience. We're we becoming real travelers now?
The temporal inhabitants of the hostel were a diverse mixture of people from all across the globe. From what I remember, Australia, New Zealand, Colombia, US, Costa Rica, Argentina, and UK were all represented. The main draw of the beach is surfing and so we attempted this sport with varying levels of success. I now realize why surfers usually have very fit bodies, it's not easy.
At sunset we were provided the unique opportunity to release newly hatched sea turtles to the ocean. It was beautiful to watch them get carried away by the tide as they gave it everything they had to make it over the crashing waves. At the same time I was a bit saddened by the knowledge that only a tiny percentage of the turtles will survive the short journey. I carried my turtles out as far as I could, somewhat naively hoping I'd give them a better chance.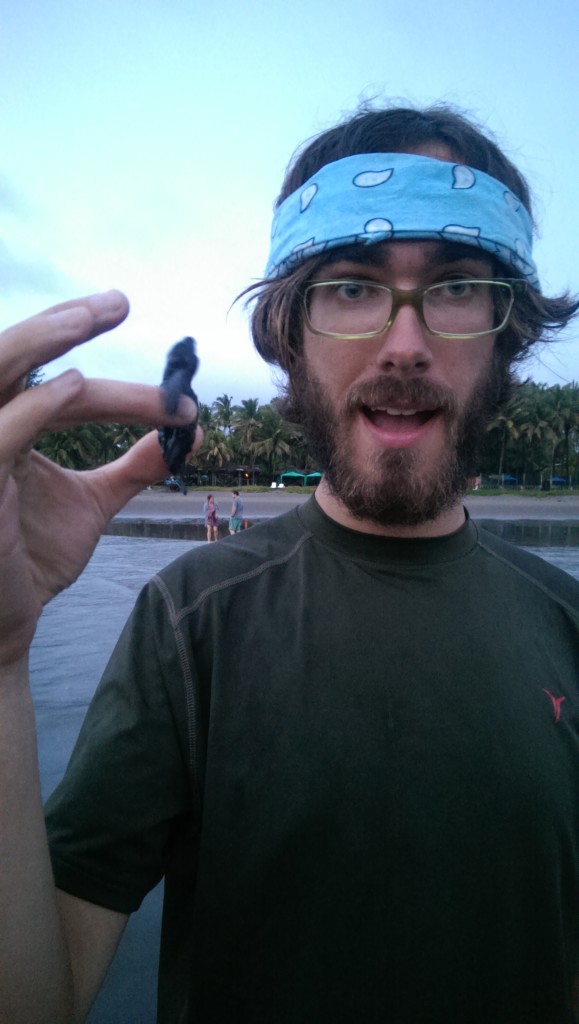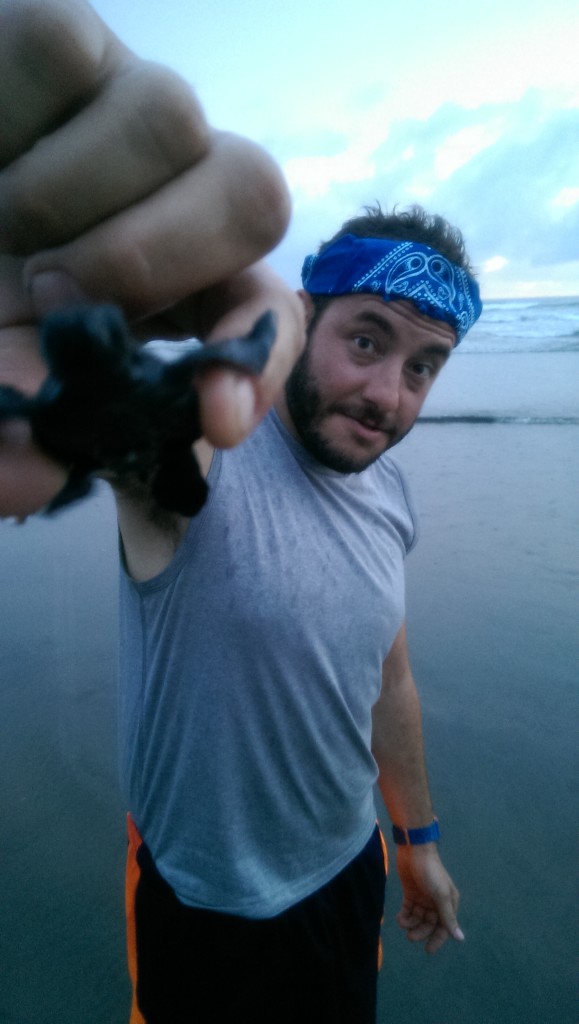 Afterward we all gathered at the restaurant and shared stories. We learned of the travels of others, realizing that it's more common I'm other countries to drop life and see the world. No matter how amazing everyone's travels were, they all seemed in awe that we were riding motorcycles such a distance.
This hostel was the first of several we would stay in with a ridiculous number of feral dogs, one of which recently birthed puppies. The mother wasn't very attentive so we all ended up doing puppy watch throughout our stay.
Prior to leaving Philadelphia, we purchased a 1 liter bottle of 36.8% Permithrin, an insecticide. The idea behind this purchase was that we could dilute it down to .5% and soak our clothing in it, creating a protective barrier from the mosquitos down here that carry three different nasty diseases. We used the down time to soak all of our clothing and then hung it to dry, a pungent smell swept over part of the hostel.
Afterwards I found myself with a nasty headache which forced me to miss a beach party, since I went to bed at 7. Matt and Tim both went and had a good time but we're responsible and made it home by 11 so we could wake up early the next day and ride to Nicaragua.
We were out by 7:30 the next day starting our two border crossing day, a day we knew would be mentally and physically tiring. After a gas fill-up it was only an hour ride to the border. The exit from El Salvador brought with it the standard barrage of "pushers" or people trying to help you with the crossing in exchange for money. We relentlessly explained we did not need their help, but it's an exercise in futility. We did not give them any money.
The exit involved copies and a quick passport stamp, pretty easy, but the exit always is. It was the entrance to Honduras that we feared. We rode away and in our rear-views we could see the pushers follow behind in their Tuk Tuks. They were quite persistent.
A few Km up the road the traffic came to a halt. Trucks for as far as the eye could see. We began snaking our way to the front on the left, on the right, anywhere we could fit. And then we were at the front, somehow the pushers were too.
Dead ahead was a building which was obviously where we needed to go. Outside were the money changers, routine. We each decided not to exchange any money since Honduras was a stepping stone, we kept it to a miniscule amount received as change during copy runs. We made it through fairly quickly, the majority of the time spent making ludicrous amounts of copies. The import fee was pretty steep at $40.
Honduras to us represented two hours we were forced to ride to get to Nicaragua, we had no intentions of seeing it. It proved to fulfill our expectations. The condition of the Pan American highway in this stretch were the worst roads we had experienced in our lives. It was a minefield of bike swallowing potholes so dense it was impossible to miss all of them. Buses and cars we commonly in your lane to avoid the holes in theirs. We all feared for our rims and the headset traffic was solely used for guidance on how to negotiate what lies ahead. On several occasions we saw people standing in the middle of the road with shovels begging for money. We later learned that they claim to be fixing the road but really just want money. It'd take 24 hour crews working for a long time to fix that road. We did manage to get a good and cheap lunch there, the only positive of Honduras. After two hours we were back at a border, ready to deal with the process once more. Nicaragua, so close.