Idaho is one of those states where you can typically get from A to B without touching pavement, an adventure motorcyclist's playground.
Pressed for time I wasn't able to ride out to Idaho so I took the liberty of renting a bike I am all too familiar with, the venerable KLR650. Lance Gines of Into the Horizon Dual Sport Rental was kind enough to give me a good tour covering over 250 miles of dirt. Over my two days of riding near Boise I encountered some of the best terrain one can hope to ride. The road followed along the Boise River for close to 50 miles, guardrails never present and the back tire begged to be spun around every corner. Idaho and I will meet again.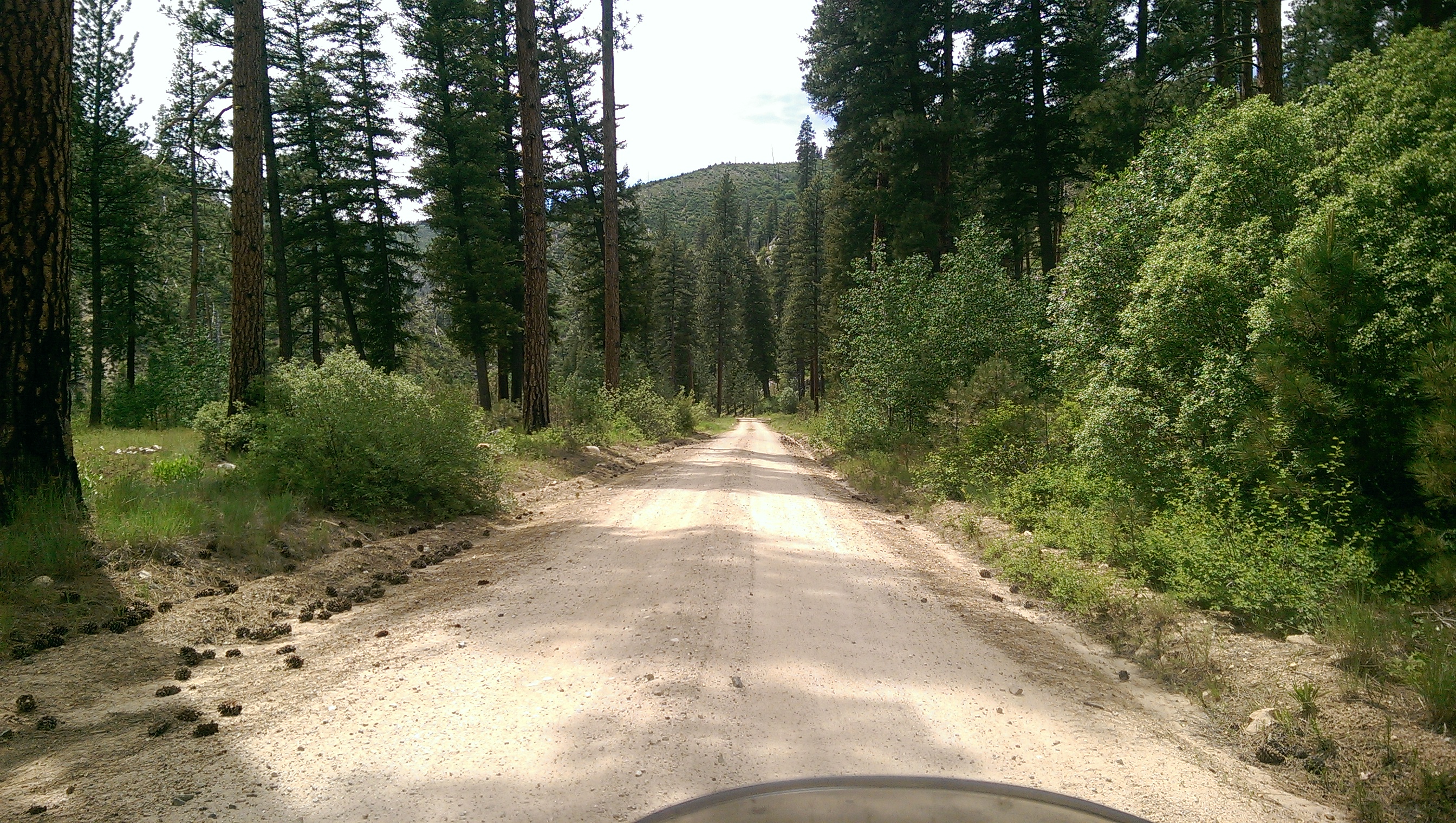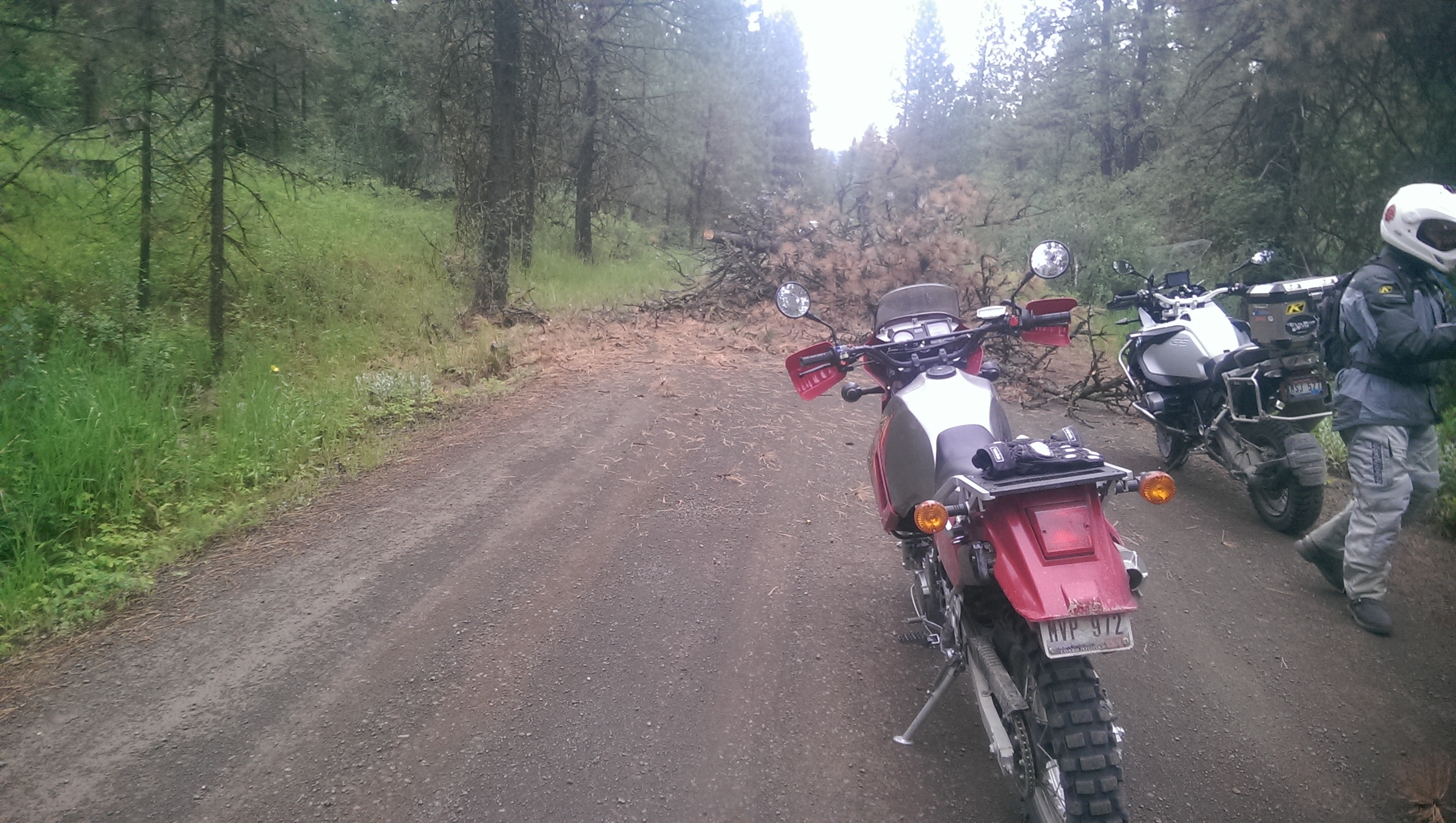 The crew had just felled this tree a few minutes prior, we were the first people to come upon it so they made quick work to let us by.