Mazatlan to Distrito Federal
The sun reflected off of the painted deck of the Baja Ferry, making the job of packing our belongings onto our bikes arduous. The cars just feet from us exited briskly, having foregone the task of strapping their vehicles down the day before. Once unstrapped and loaded we rode down the three levels to solid ground below. We had made it to Mexico, officially.

Mazatlan was not on our list of stops along our journey and as such, we opted to leave it in our rear view mirrors, our sights set on a "small" city called Tepic, halfway to Guadalajara. Mexico was not like Baja. A new color was showing its dominance, a tapestry of greens that were a welcome addition.
The ride to Tepic was a short four hour ride, and a good opportunity for us to ease into the different manner with which roads are navigated. To the untrained eye it can appear to be chaotic, maybe dangerous but it's a way of life in Mexico. We chose to embrace it and ride like the locals!
As we entered Tepic, our stomachs alerted us that it was time for dinner, we pulled into the first place that caught our eyes, Jugo de Carne. The food was good, just like all of the food we had experienced up to this point. There was a bit of confusion though, which resulted in me receiving coconut water instead of real water.
With our appetites satiated we headed towards our couch surfer Cecilio's moms house. This would be our first experience using couch surfing on the trip, and we had given Cecilio little notice, it was awesome that he had even seen our request. As we pulled up, Cecilio greeted us with a huge smile on his face and quickly told us we could pull our bikes right into the living room. Awesome!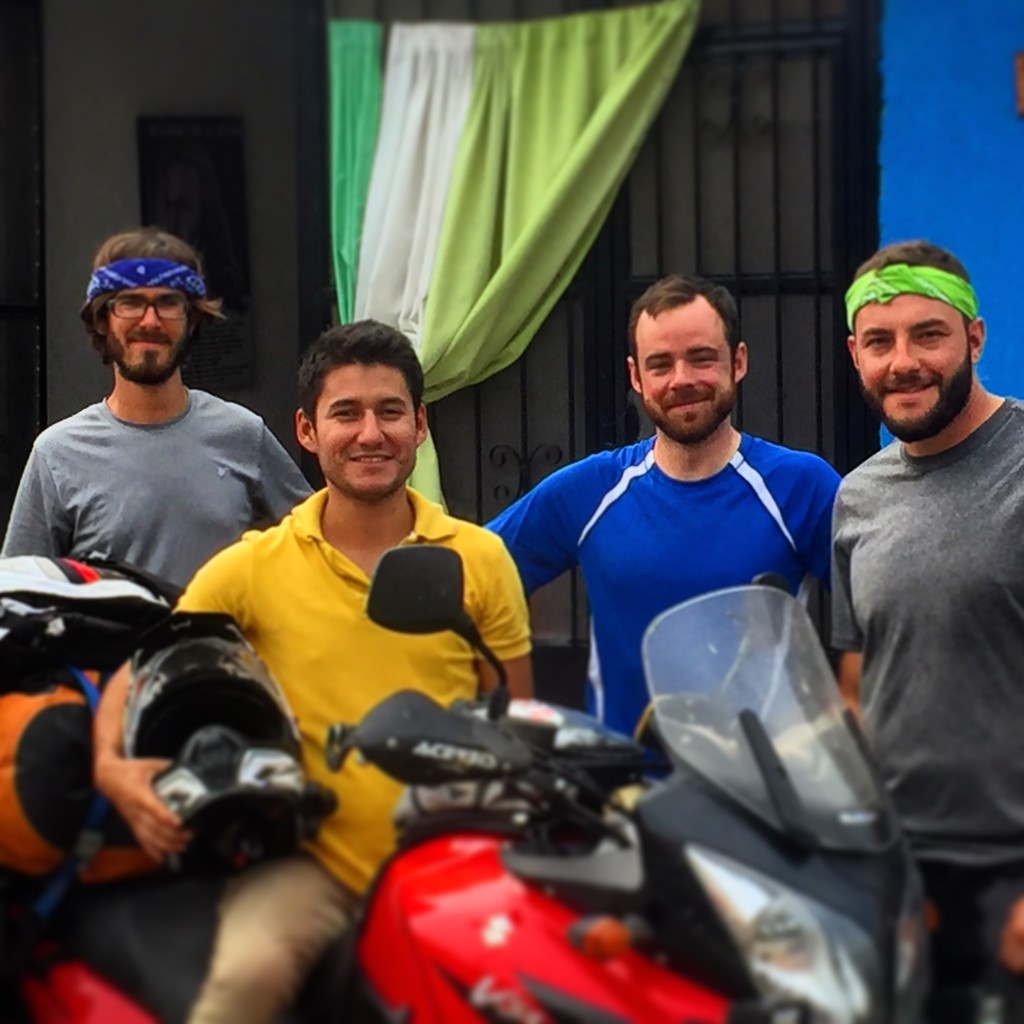 We exchanged smalltalk and were immediately impressed with how well Cecilio spoke English, fluent. This would be the first of many times we'd realize that it's a shame proficiency in foreign languages isn't really stressed in the US. After showers we hopped on the bus, which was essentially a party on wheels and headed to Rodrigo's house, Cecilo's ao (best friend). The bus operators are given the liberty to personalize their buses and it's clear they take a lot of pride in doing so.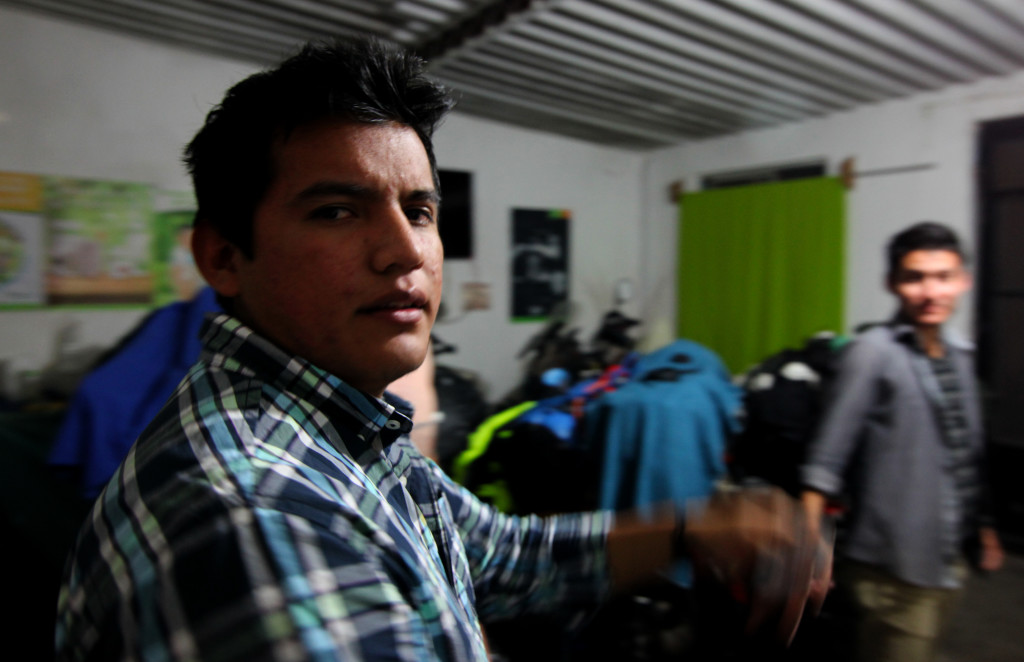 Rodrigo instantly felt like a friend despite the larger disparity in our language gap. The five of us hopped into his taxi and headed for town. Our first stop was the street where the ladies and ladyboys of the night offer their company. Our immaturity showed through as we laughed like kids. It was an ideal place to practice Spanish.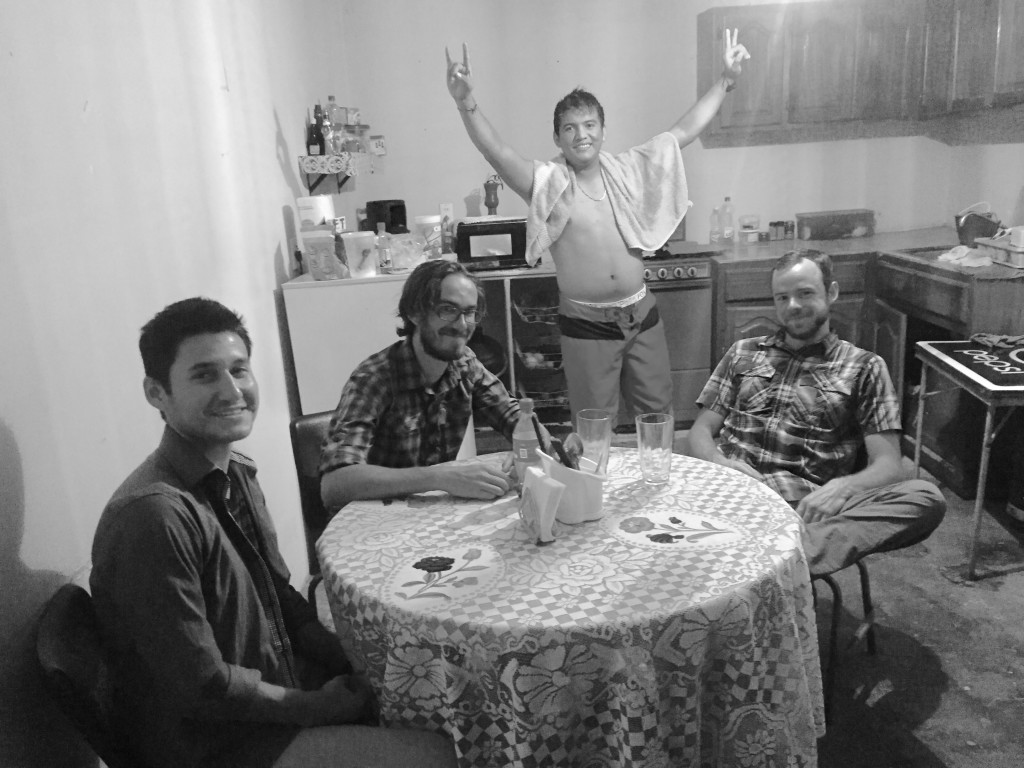 We hit up two local bars which offered towers of beer, I opted not to partake in this endeavor and merely enjoyed the experience. The town was largely dead since it was Wednesday, a night not known for its popularity in partying. We didn't need other people to bring the party! After liters and liters of Tecate Clara the bromance between our new friends was strong. They shared new spanish phrases like "Que Pado?" and we collectively coined the phrase "Porque No?" which translates to "why not?" which is essentially the slogan to our trip. One of the most profound conversations was when Matt shared how impressed he was with the quality, work ethic, drive and commitment he has experienced with Mexicans in the US, and Rodrigo and Cecillio shared that they have experienced the same with foreigners who travel to Mexico. Collectively we came to the global human realization that good people will seek out the best for themselves, their families, and do what they need to. We truly understood what it felt to be ao's, even for a fleeting moment.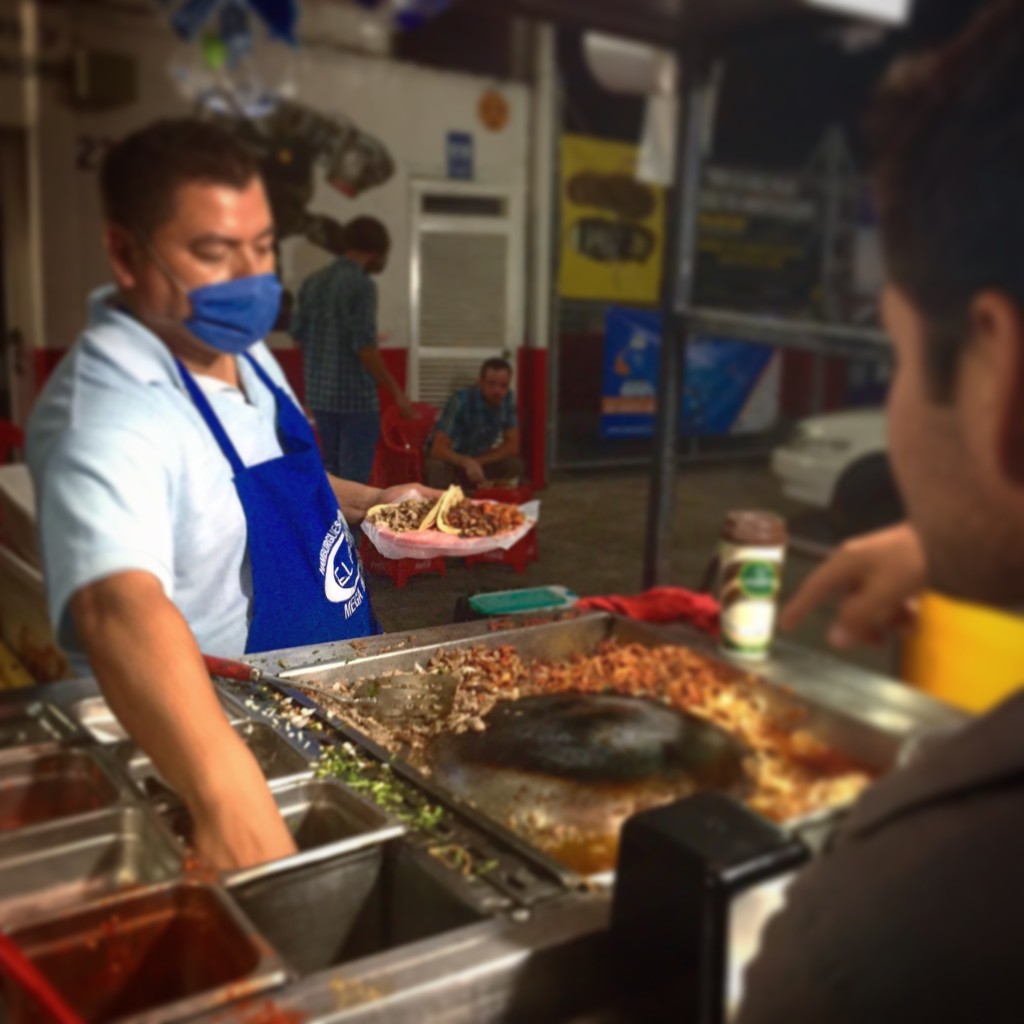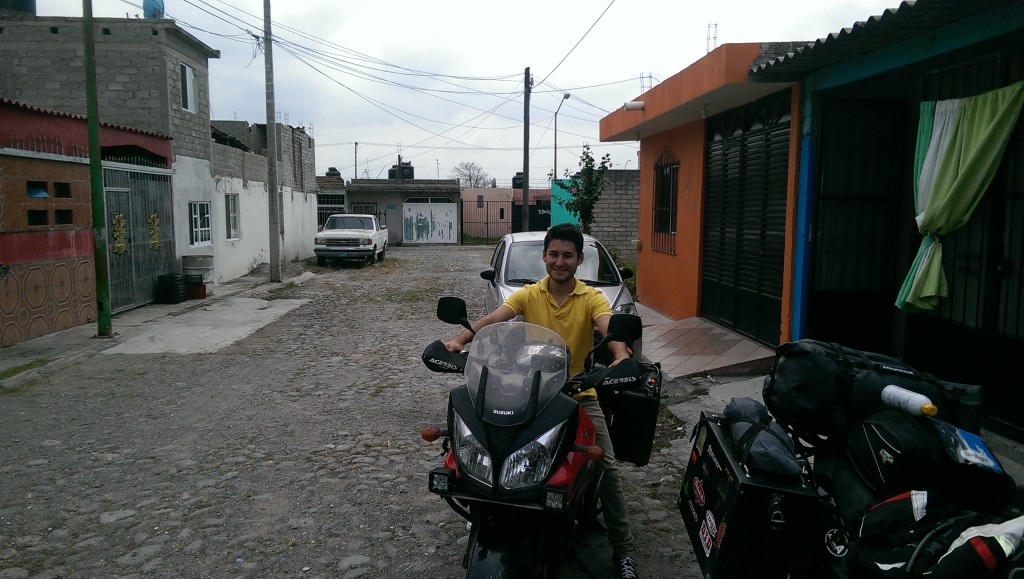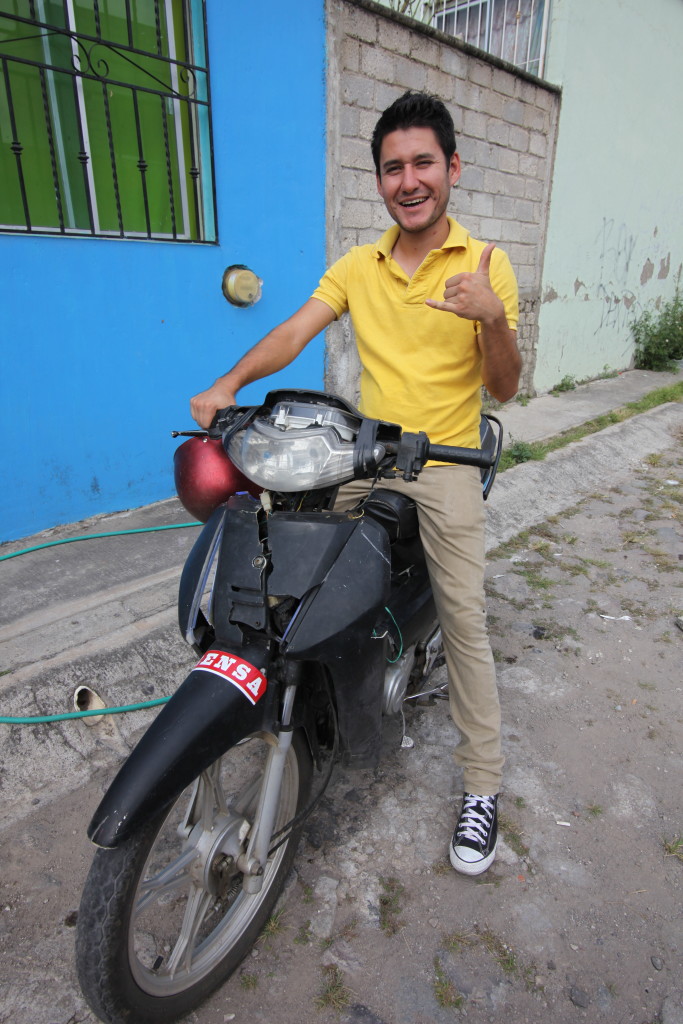 After officially breaking our street food cherry, and starting the trend of breaking any/all of the rules we were told about Mexico, we headed back and setup to sleep. The next morning we woke up to an awesome home cooked meal by Cecilio's mom. We felt like we were home and it was great. Sadly we had to leave our new friend to head to GDL.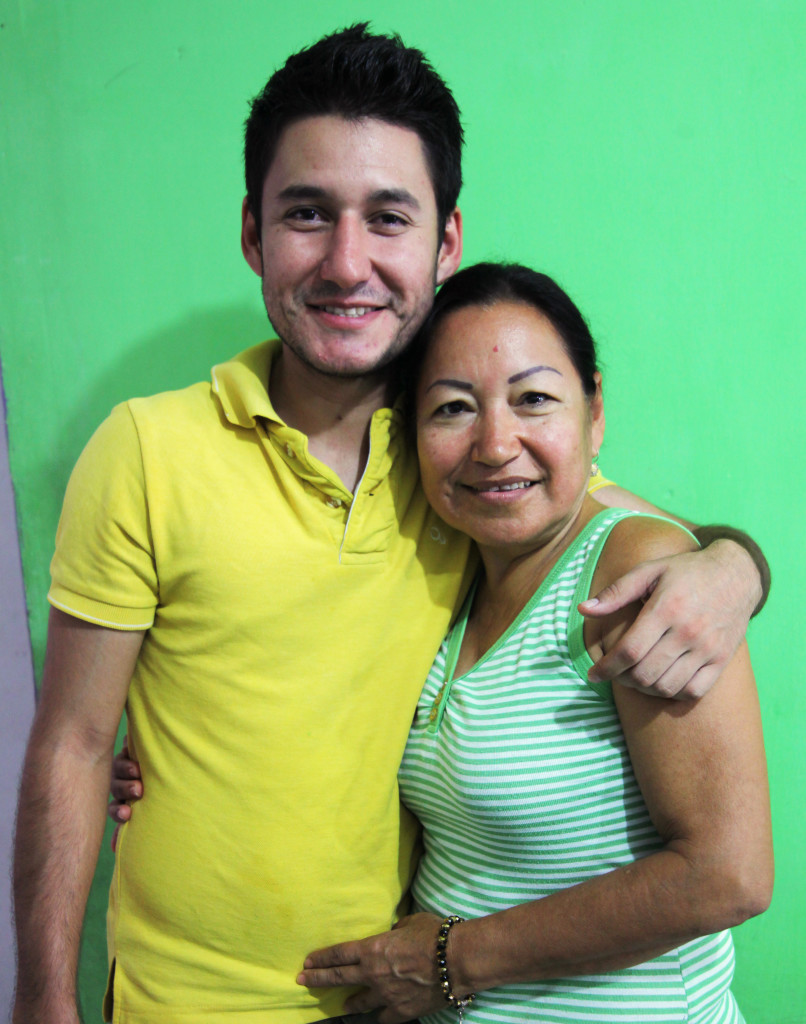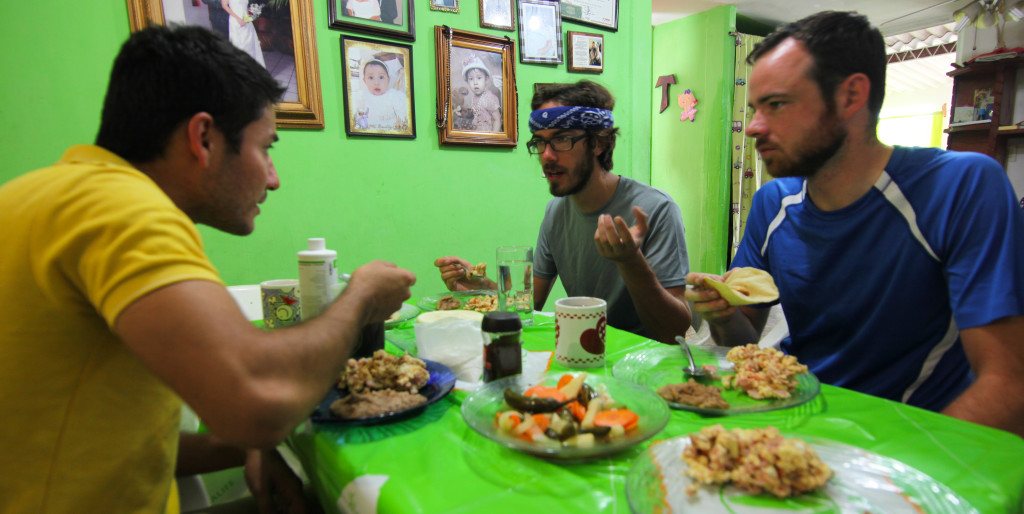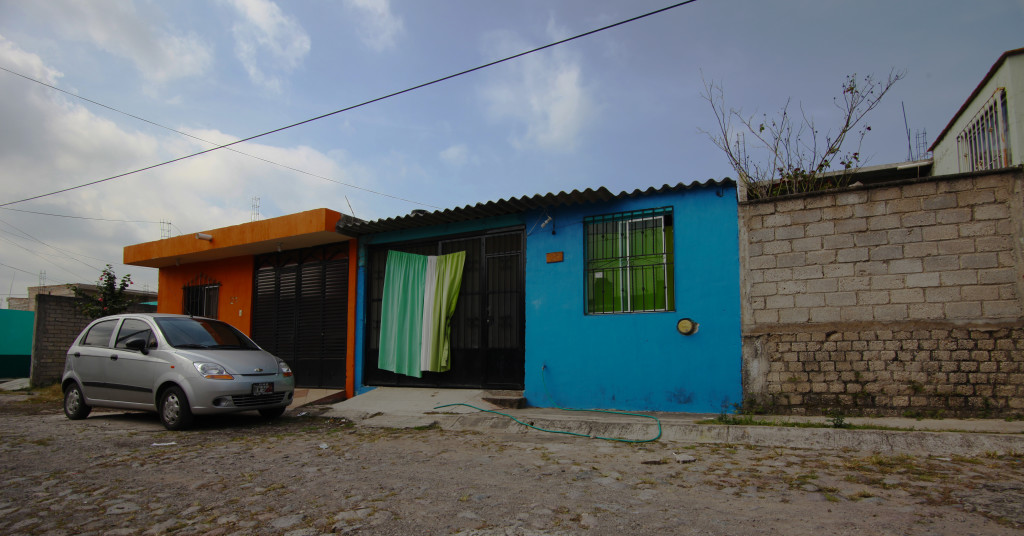 We had learned the difference between libre and cuota roads in Baja, free and toll. The other difference is that the toll road is straighter and faster. Since time wasn't really an issue and straight is boring on a bike, we took the liberty road. A series of small towns, curves like a fine Spanish lady, and diverse plant life filled the distance.
Guadalajara during rush hour. It's an experience unlike any we had known. Bikes use any open space as a lane, buses do as they wish asserting their size, and the cars in the middle scramble to reach there destination in the shortest time possible.
As we had done many times before, we headed in search of WiFi and tried to nail down our couch surfer, Ivonne. A task made difficult when you don't have a a phone number. After some struggling, random people talking to us, and some tacos, we had an address. Success. I was curious about a girl who would allow three motorcycling Americans to stay at her house. She had to be cool, right?
The answer to that was a definite yes. Ivonne waved as down as we passed by her house a couple times, the rain coming down refracting off my glasses. Due to our late arrival and it being Thursday, we opted to stay in and hang out. Ivonne made us a delicious pasta dish and we watched Tim do something that was supposed to resemble reggaeton dancing.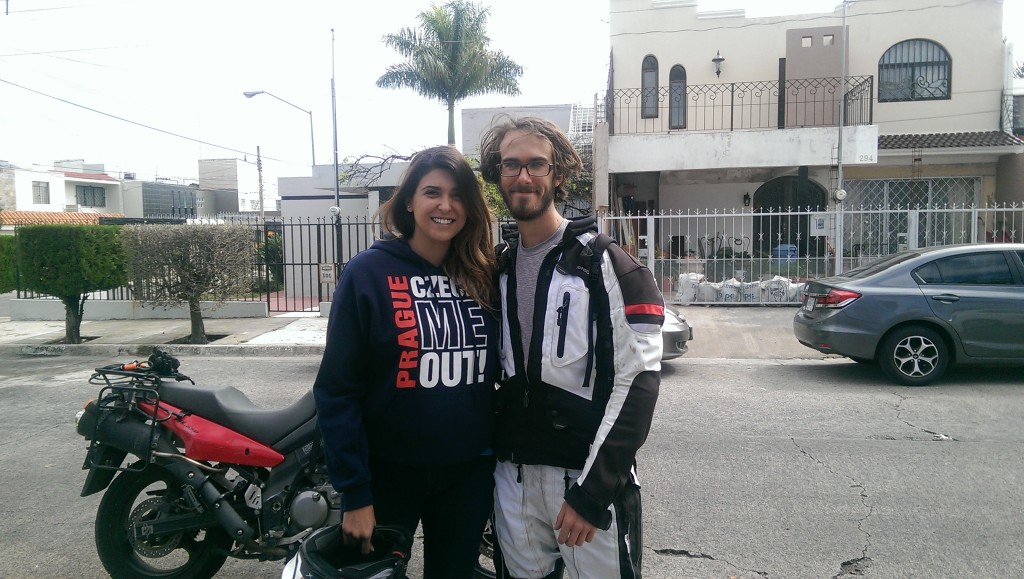 The next day Ivonne and her roommate Angeles headed off to work while the three of us chilled for a bit. Then the news went nuts over my sister Patricia, the biggest hurricane EVER. Facebook blew up, were we okay? While the three of us looked outside and saw a little rain. Ivonne and Angeles got out of work early due to the storm so we went to a local climbing gym. It felt good to get back on the wall. Something Tim and I did almost daily before the trip had been relegated to a monthly thing.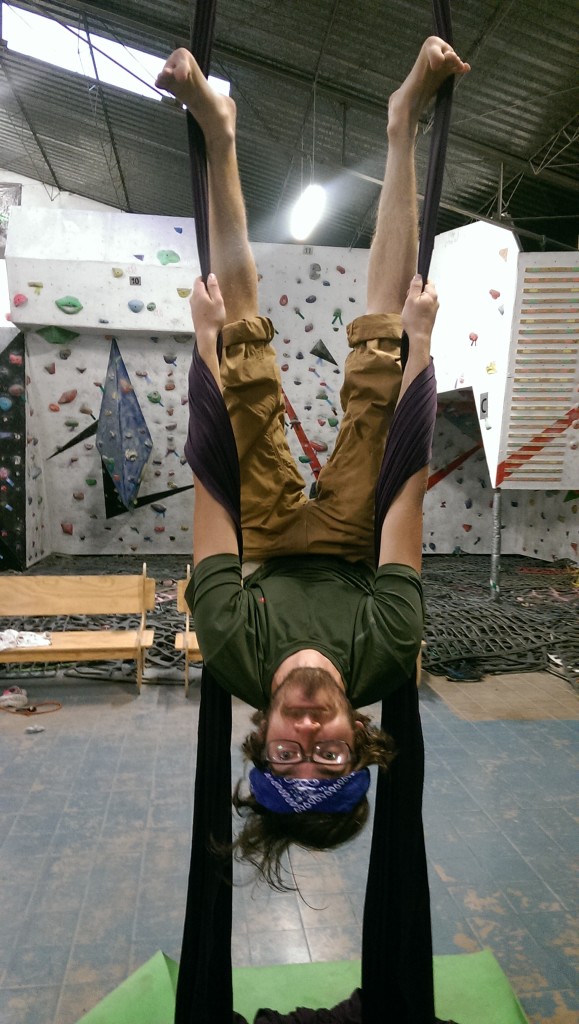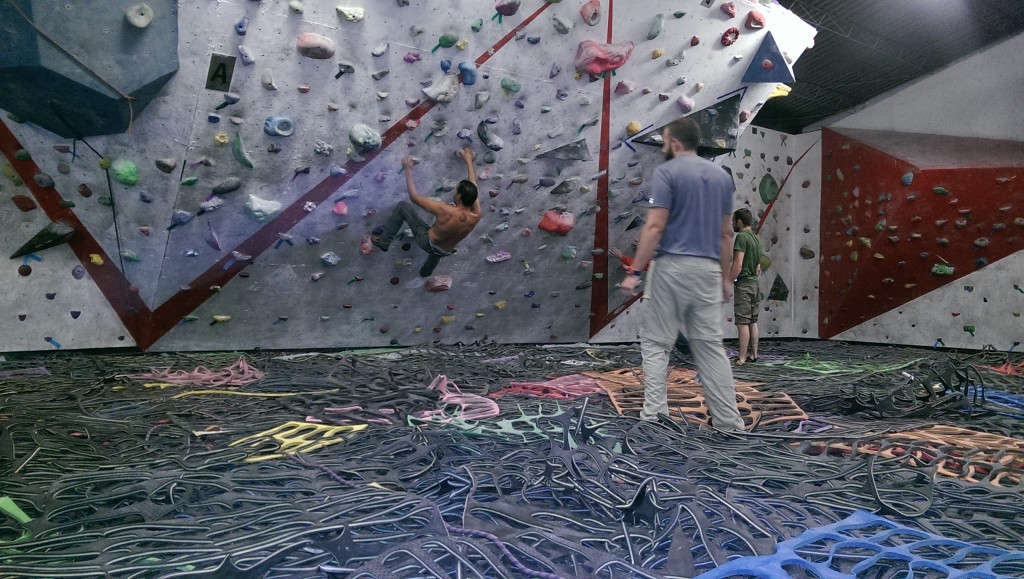 That night was about tacos, so many tacos. I had nine, and the results of my compatriots were similar. They were so good. Then we went back and braved the storm which was basically some wind and rain, we were safe.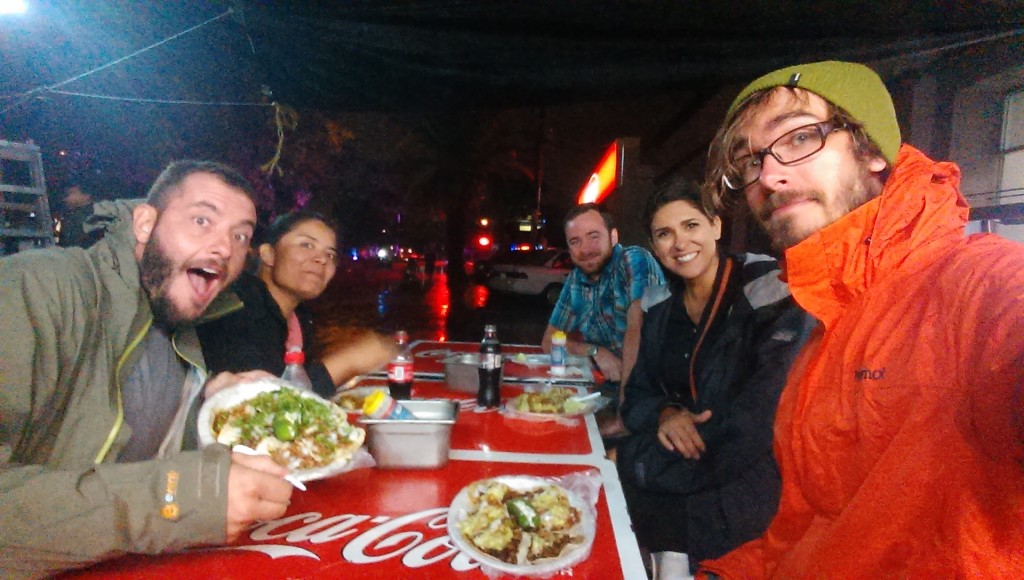 We rode around the next morning in search of food which we found, amazing Tortas Ahogadas, or drowned tortas. It was at this point that I began feeling….fucking terrible. My stomach felt like there was a group of little people in it throwing a fiesta. We went back to Ivonne's and I laid down while blogging. I wouldn't leave that couch for another 24 hours (other than to empty myself). A big thank you to Angeles and Ivonne for taking good care of me in the absence of my mom.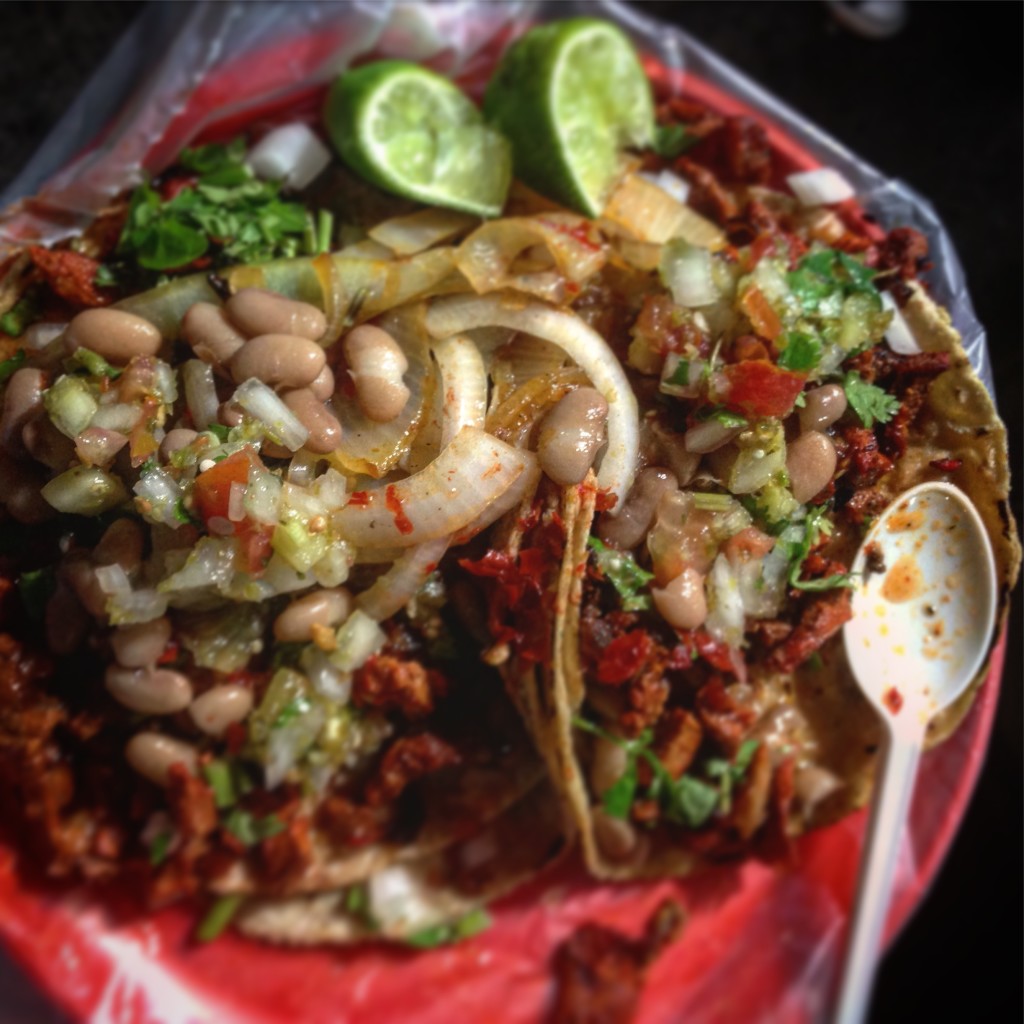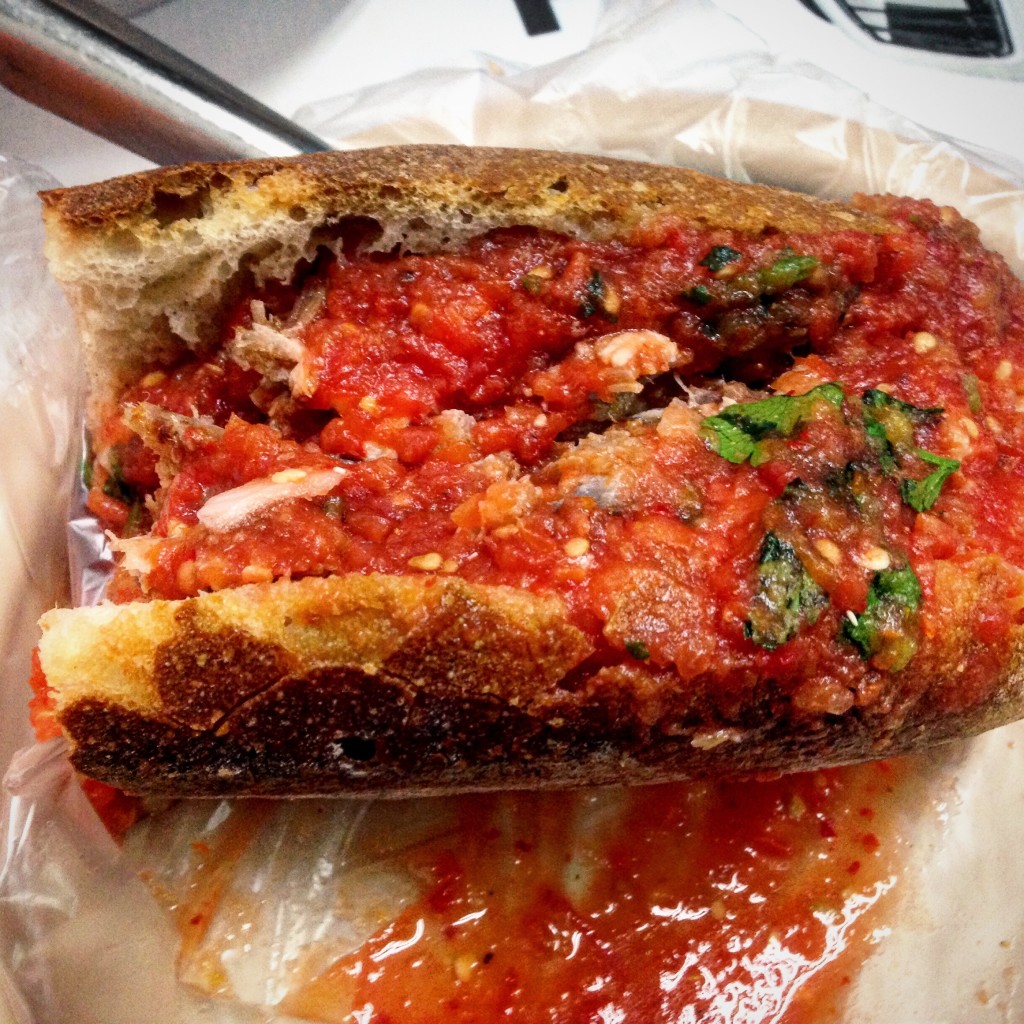 We left GDL after some riding lessons, with new friends that were just a couple days before strangers. It's an amazing progression. Mexico City was a few hours out and with a late start we stuck to the cuota road. The highway was in damn near perfect shape, paid for by the absurd number of tolls we passed. I'd like to see them institute the ticket system we have. Buy the ezpass if you travel here, we didn't.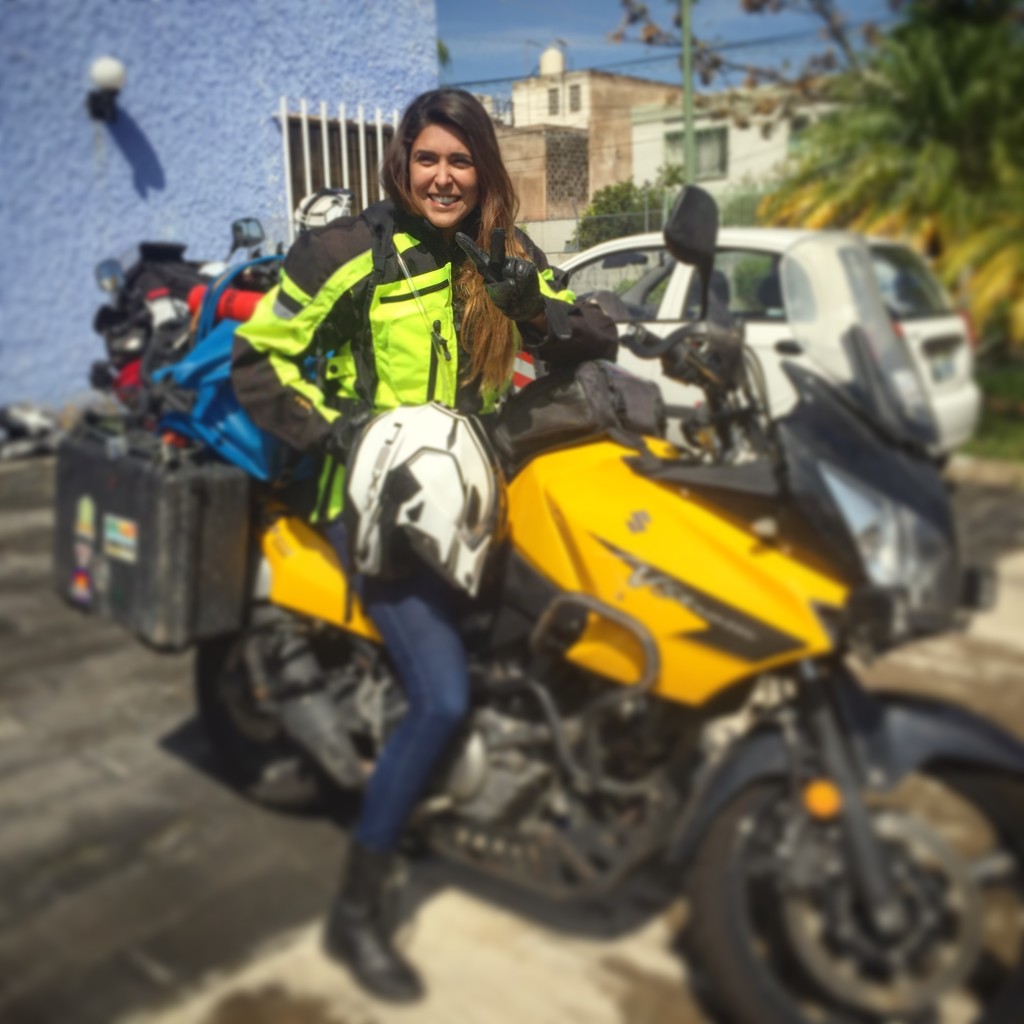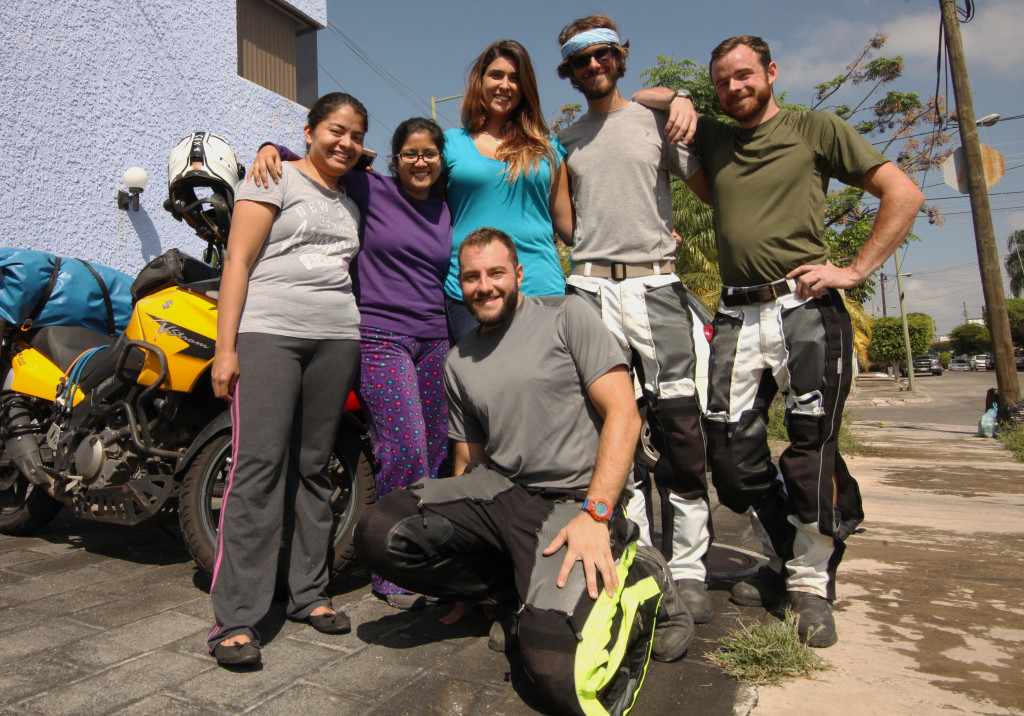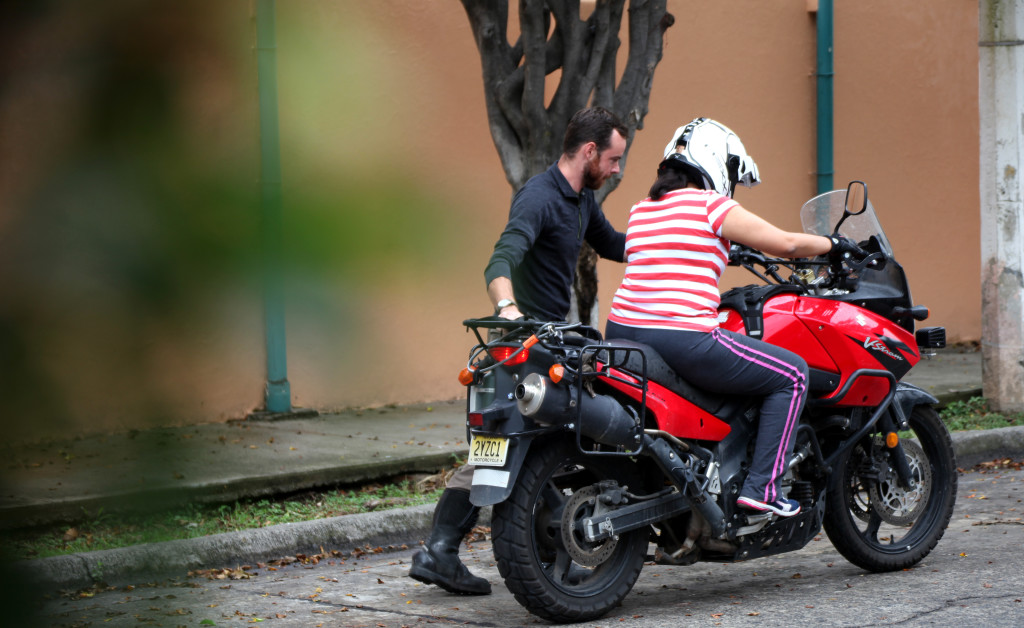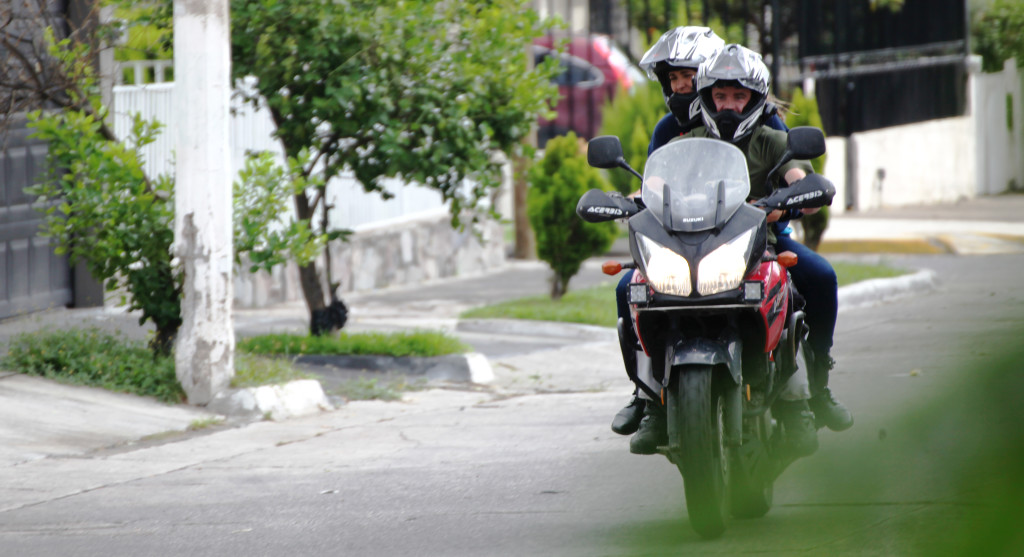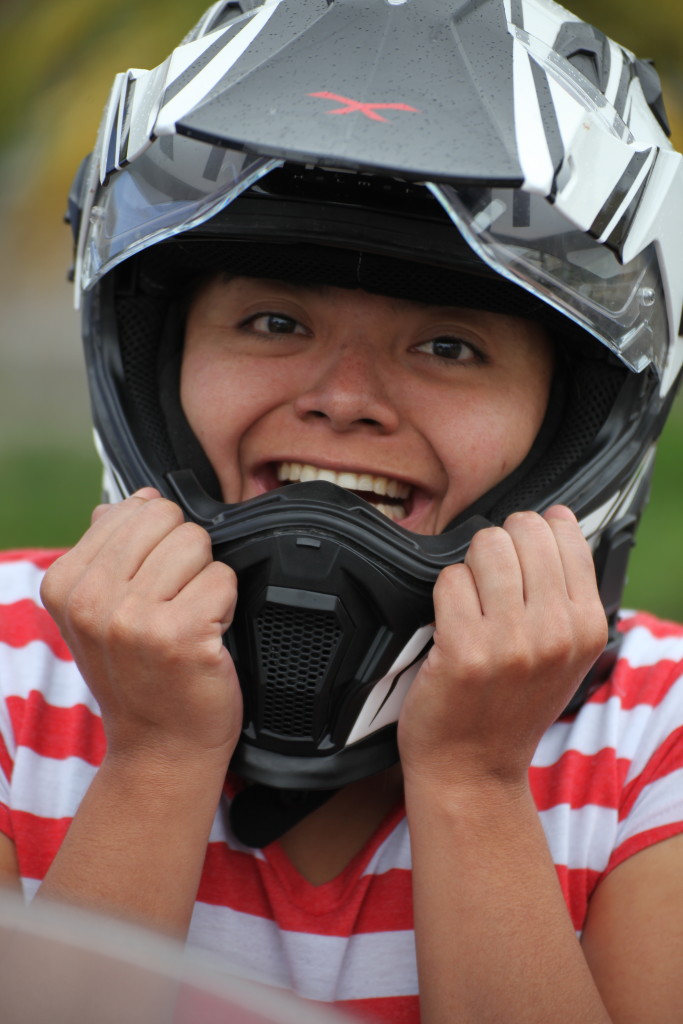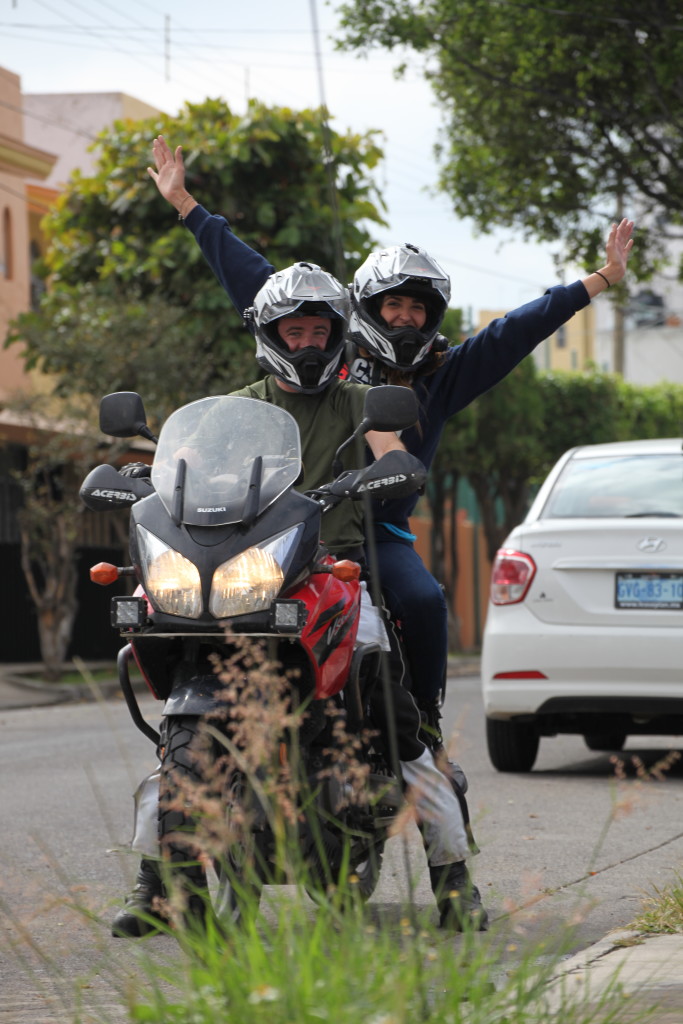 As we approached Mexico (that's what they call Mexico City) we were surprised by everything. While I knew little of the city, I suppose I had expectations, most of which were shattered. Firstly the city is HUGE, we hit the city 50km from our hotel in the center. Second it is at an elevation of 7400 feet, which made for a comfortable temperature and a beautiful entry. The chaos of the roadways overshadowed that which we had experienced in GDL but it was becoming routine now. We threw away the traffic laws we clung to in the US and arrived places faster.
Once we arrived at our hotel, we got food at a local pub, bbq chicken pizza that made me feel like I was back in the US but still different enough to be Mexican. Monday we hit the streets of DF to tour the museums only to realize they were mostly closed. We got to see an awesome exhibit by Javier Marin for FREE. We wandered the city and happened upon an awesome street market. Everything needed is sold here. The vendors displaying their goods in a hopes to distinguish themselves from the vast competition. We ate tacos (duh) and headed back towards home base past an absolutely insane number of "street workers"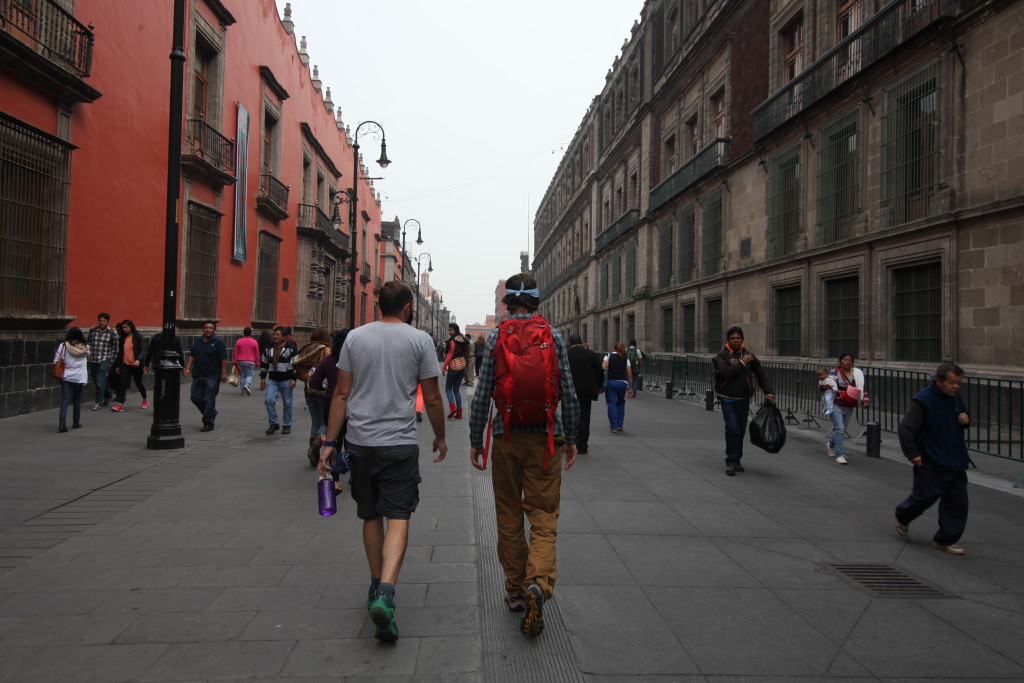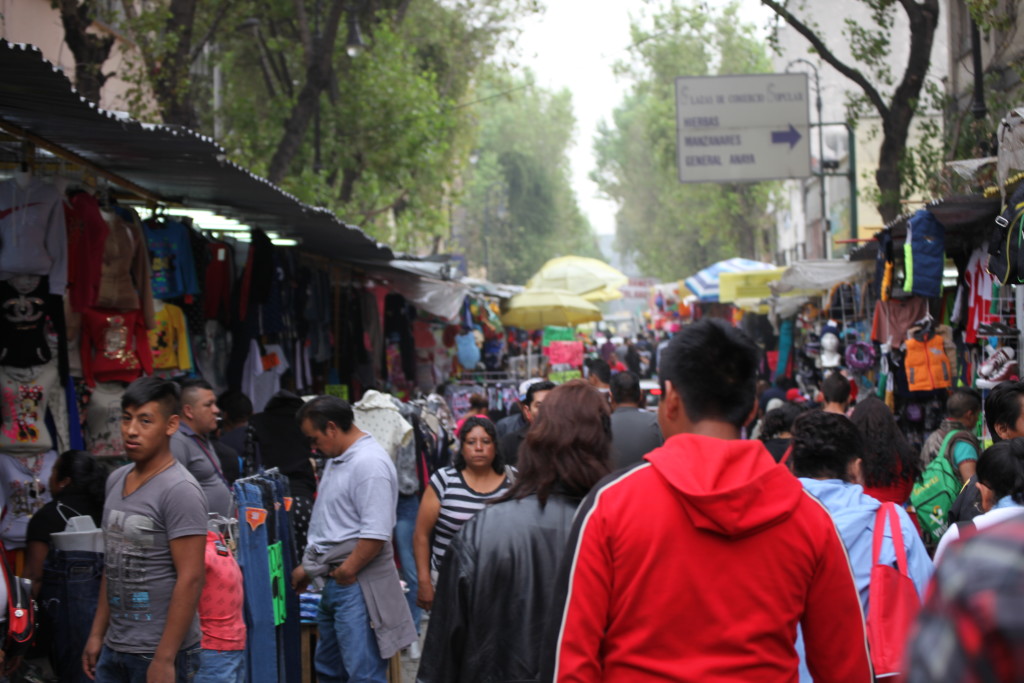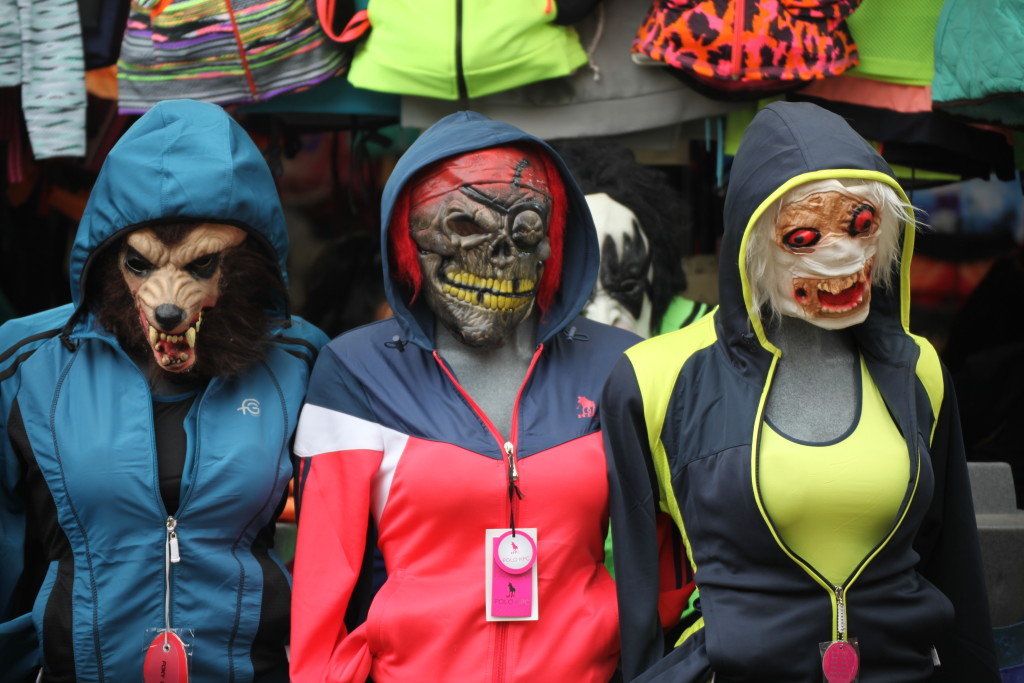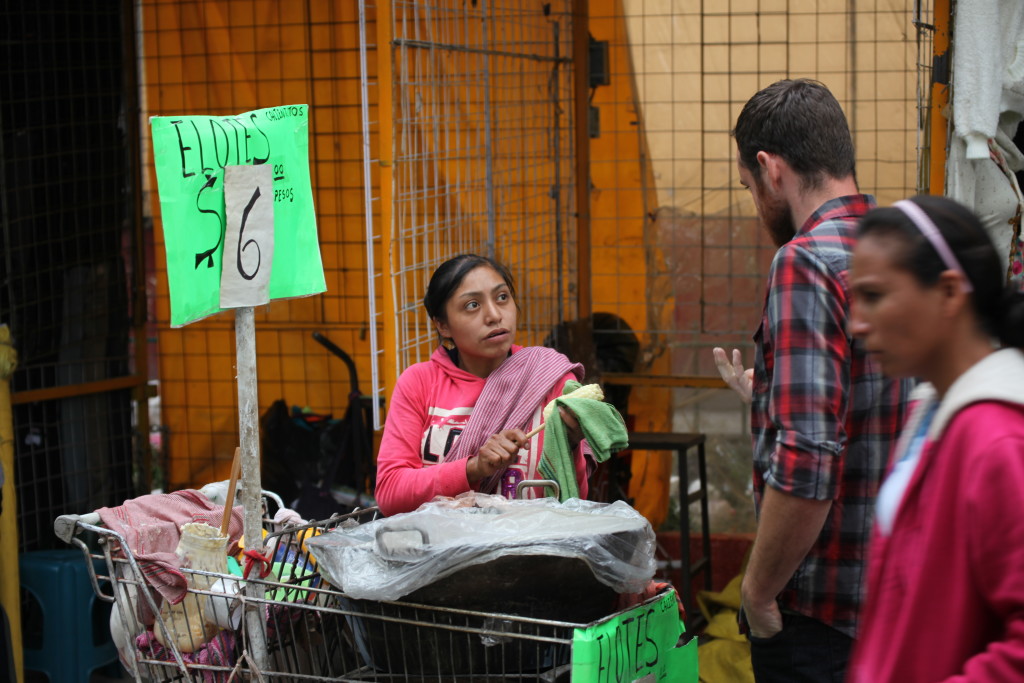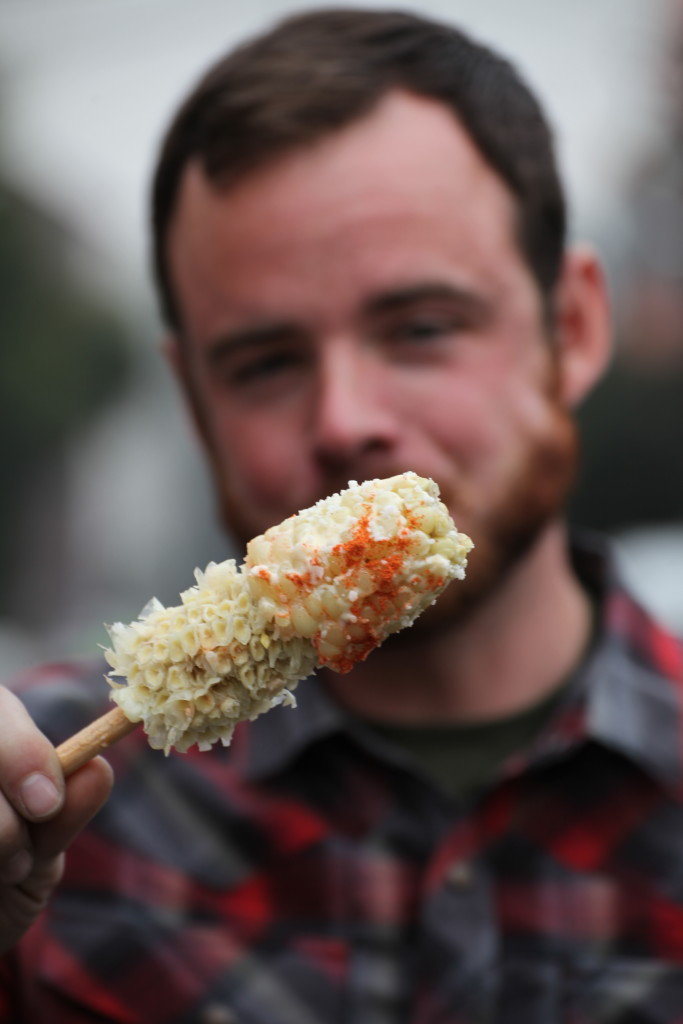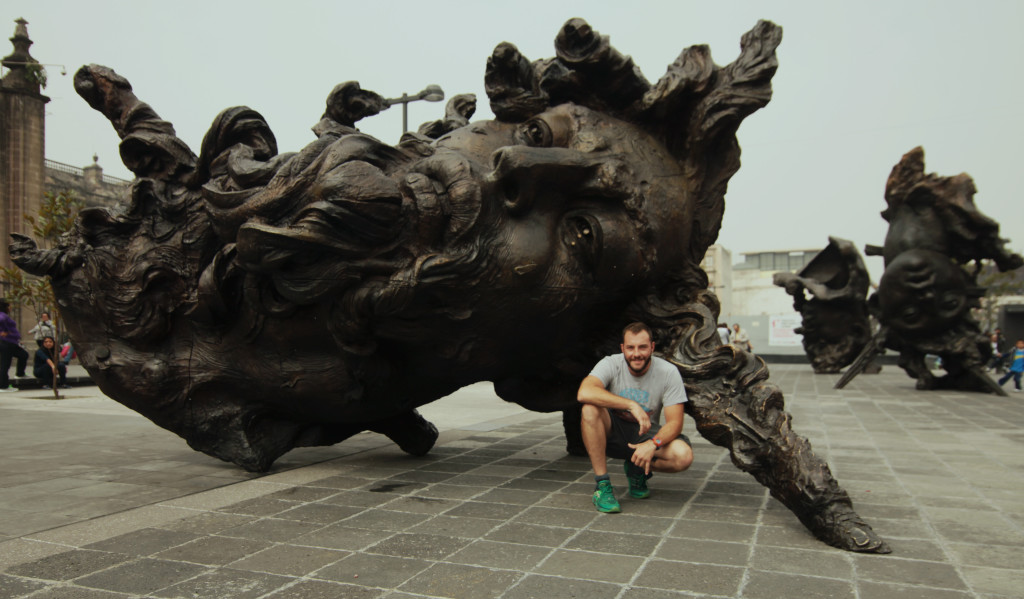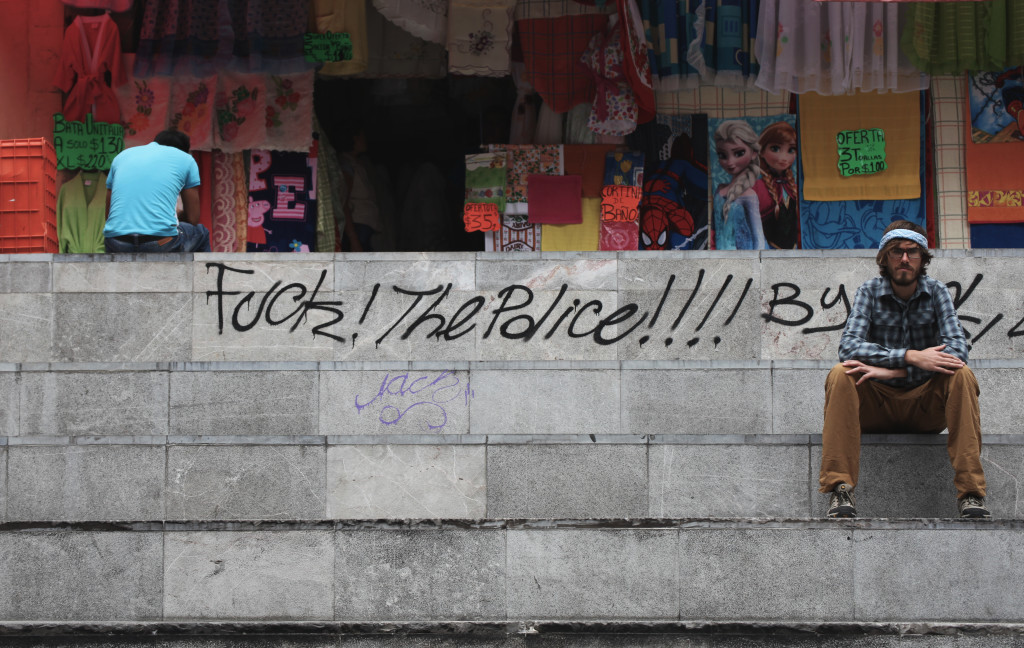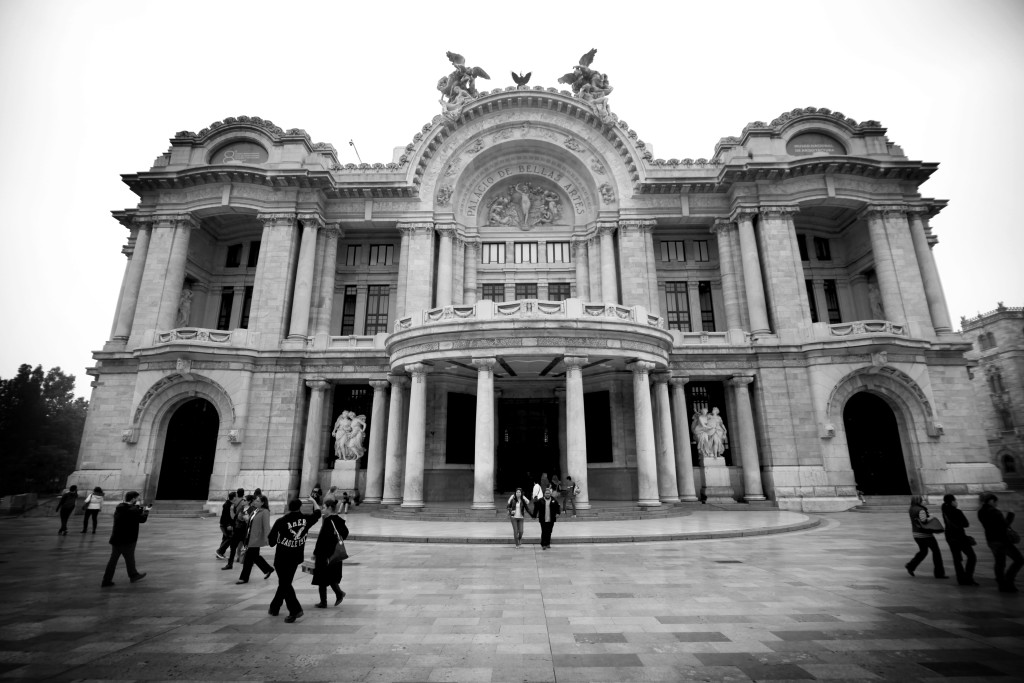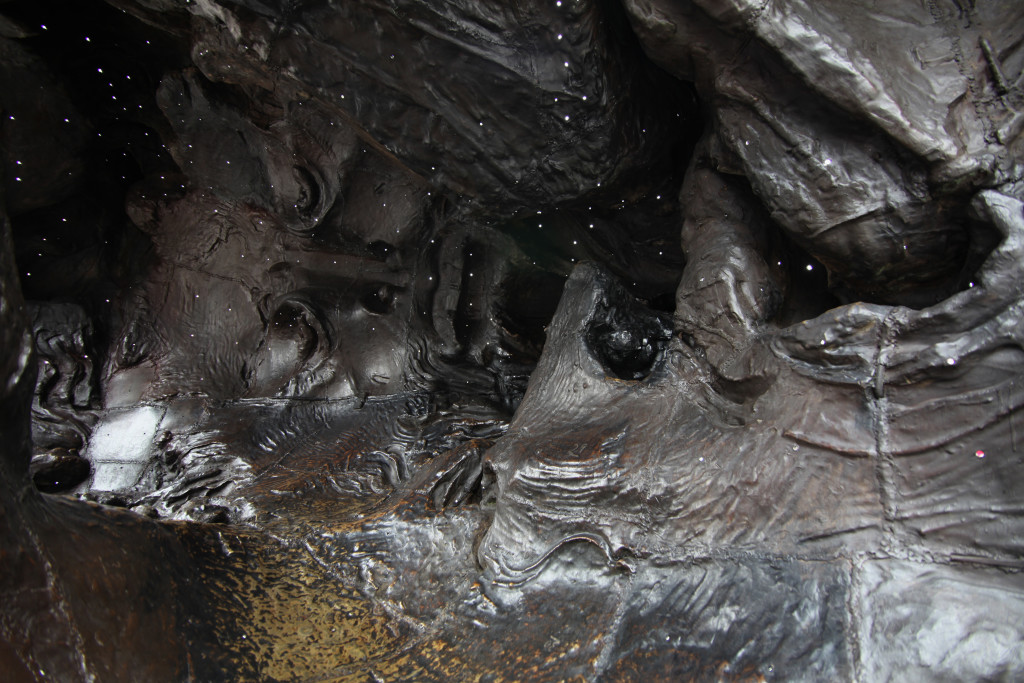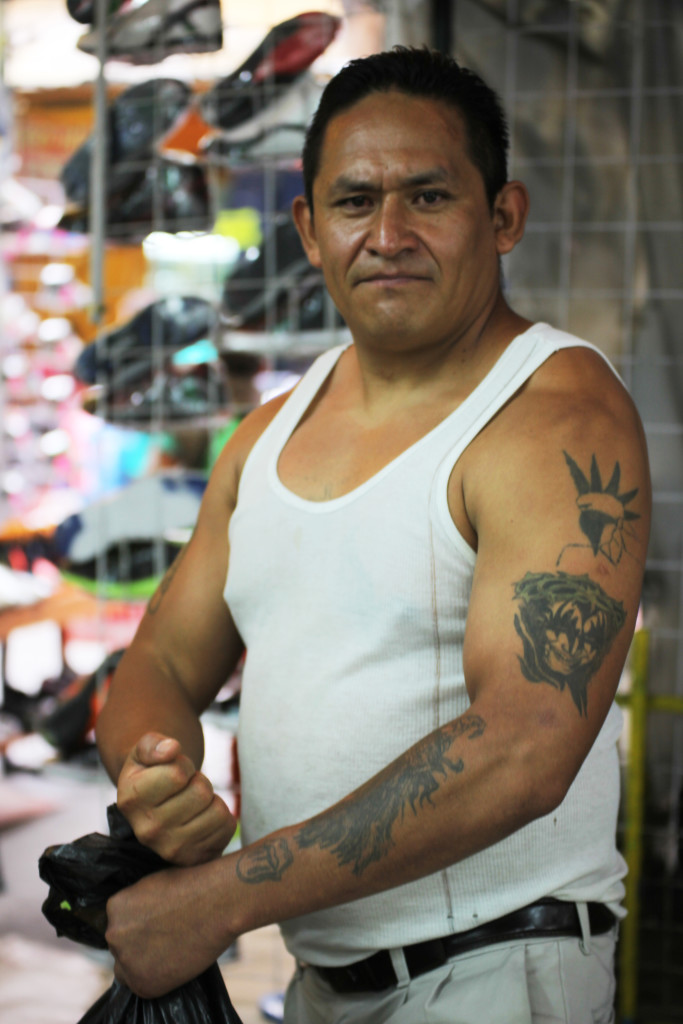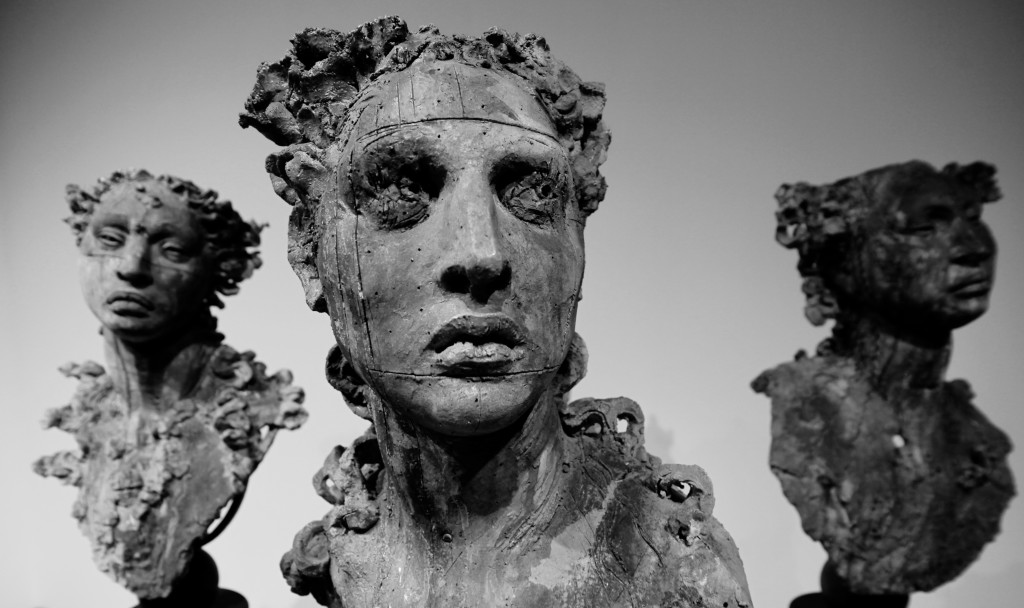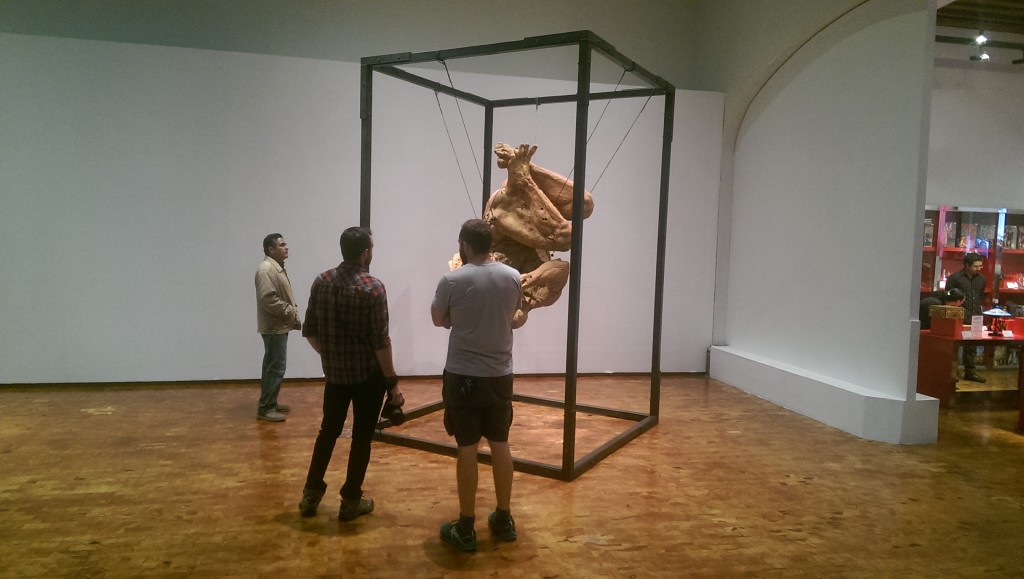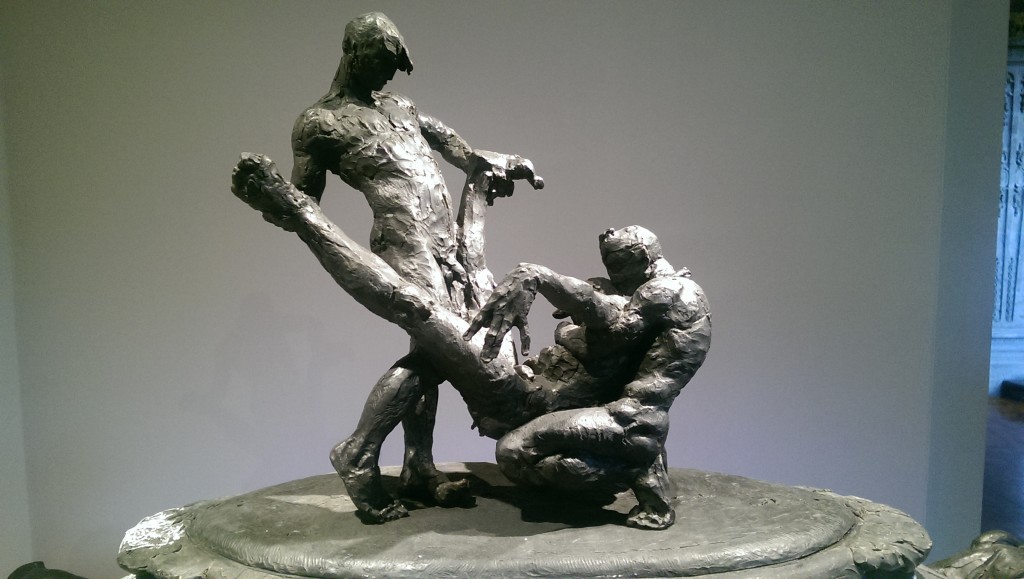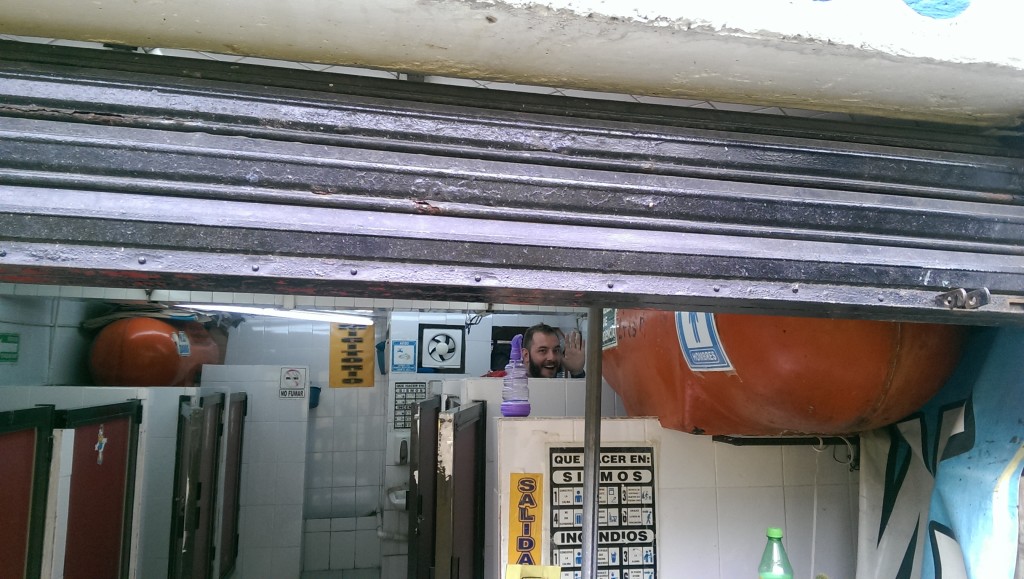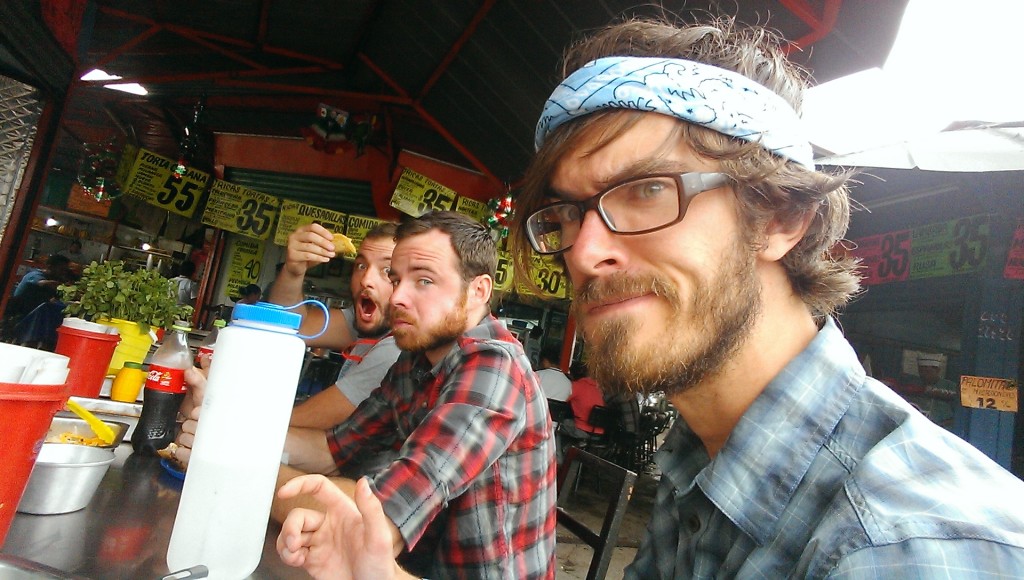 That night we split up for the first time in a long time. I met up with a girl named Esperanza for a drink which turned out to be a really nice time. Despite the fact we had just met, it felt comfortable for us to share our stories. Matt and Tim toured the city on one bicycle, delving in DF's microbrew scene.
Tuesday the museums were actually open and we indulged ourselves in art from all over the world. It was a unique feeling to be an American viewing Russian art in Mexico. The exhibit was amazing.
As I walked through the museum's I wondered if the human desire to preserve and learn of the past will continue into the future. Or will the buildings which once housed art and literature born from unique minds be transitioned to house our ever growing populace and to feed our continuously increasing need to consume.
We followed up our art expose' with a visit to a beautiful old church in the center of the city. While the church was nice I couldn't help feeling like they claim to be accepting yet I'm forced to take my hat off and shorts apparently mean you're not holy. I digress.
For dinner we headed to a swank part of town and ate some delicious Al Pastor, a meat fit for the gods. We then met up with a friend of mine Diana and her two friends Pamela and Vhiianey. We shared our stories over drinks, meeting new people is always a worthwhile experience and this was no exception.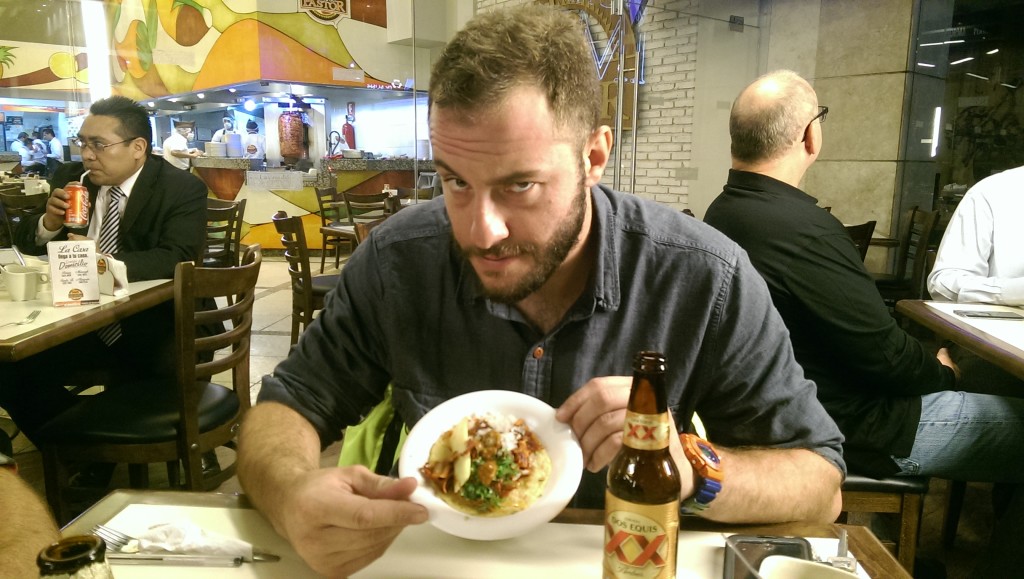 Wednesday was our alone day. Matt left in a hurry to check out museums and libraries and markets filled with cervezas artesenales, or craft beer. Tim followed suit adding in plans to climb. I opted to get my gps maps downloaded, find a welder to fix my left pannier, and eat some food. One of the things I really like about Mexican culture is that they do not view most objects as disposable. There are people that will put in the time, effort, and care to fix just about anything. The welder I found through a biker named Jonathan of the Big Bastards Motorcycle Club was just this type of person.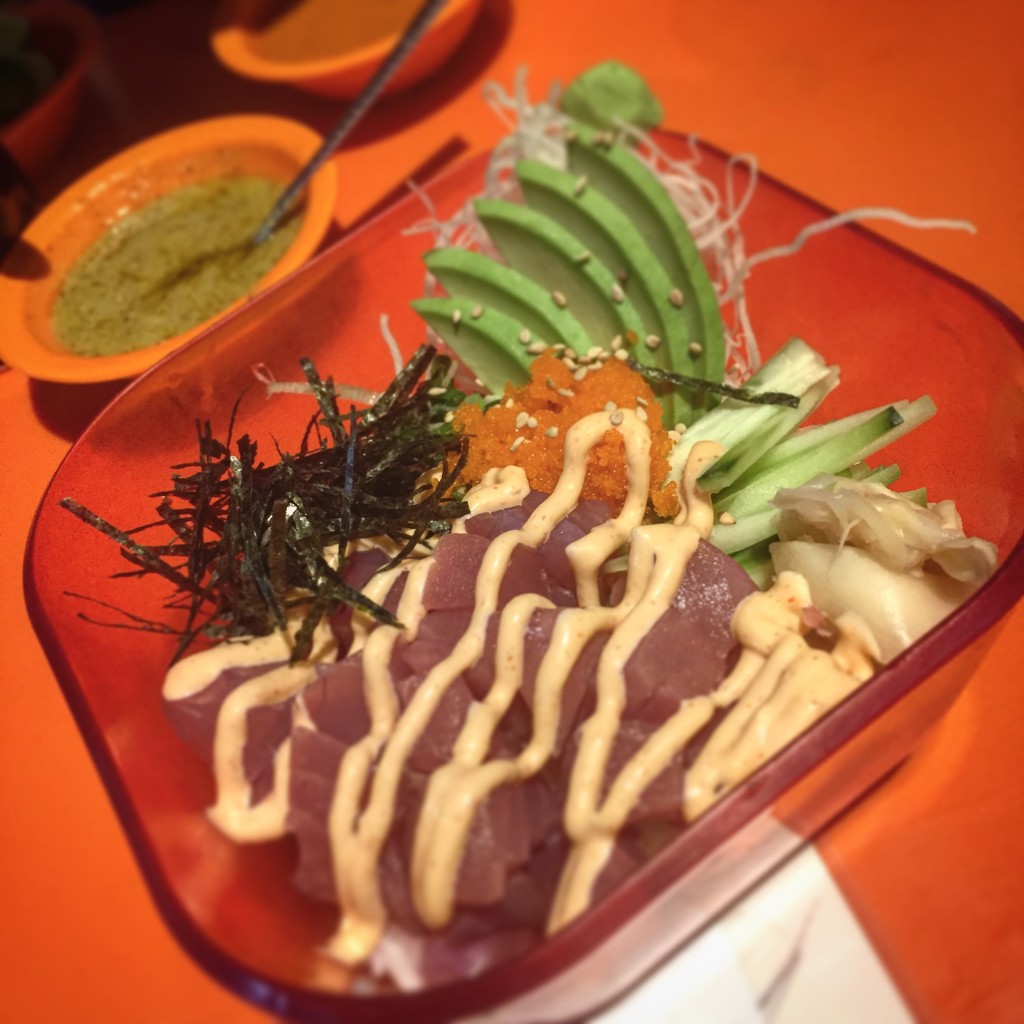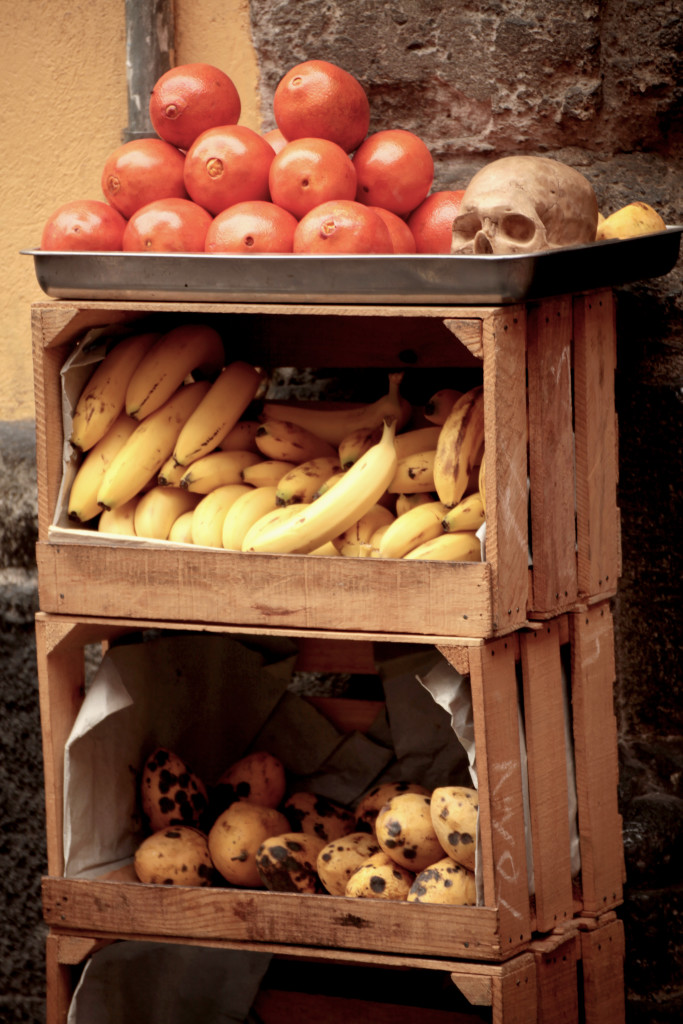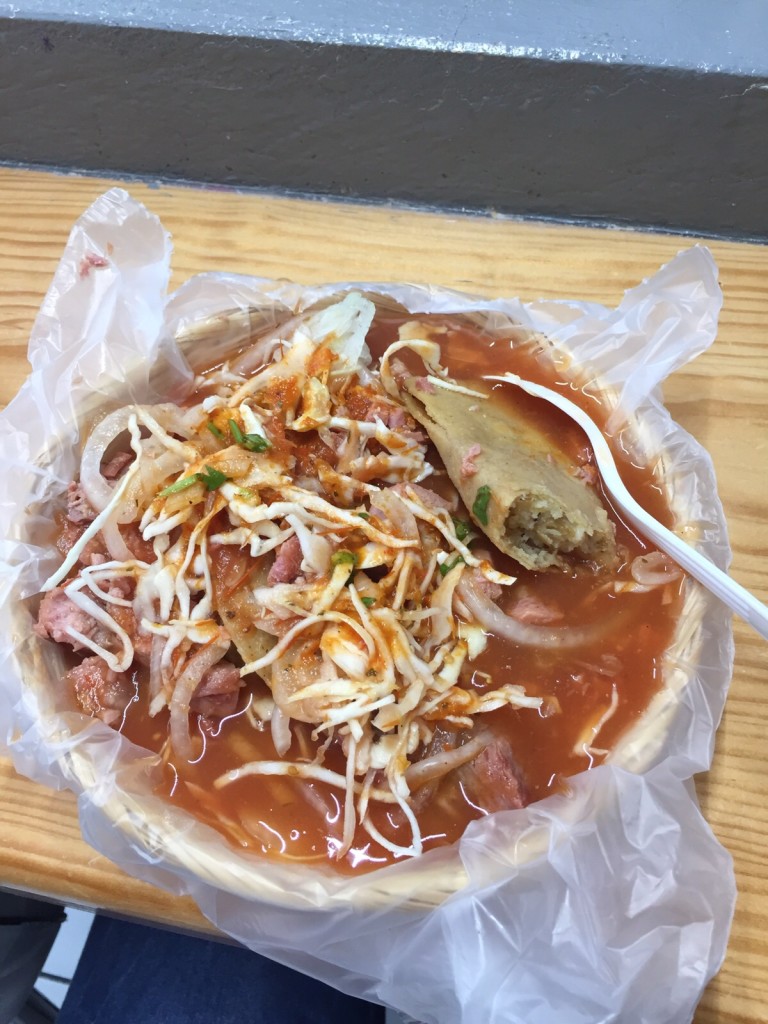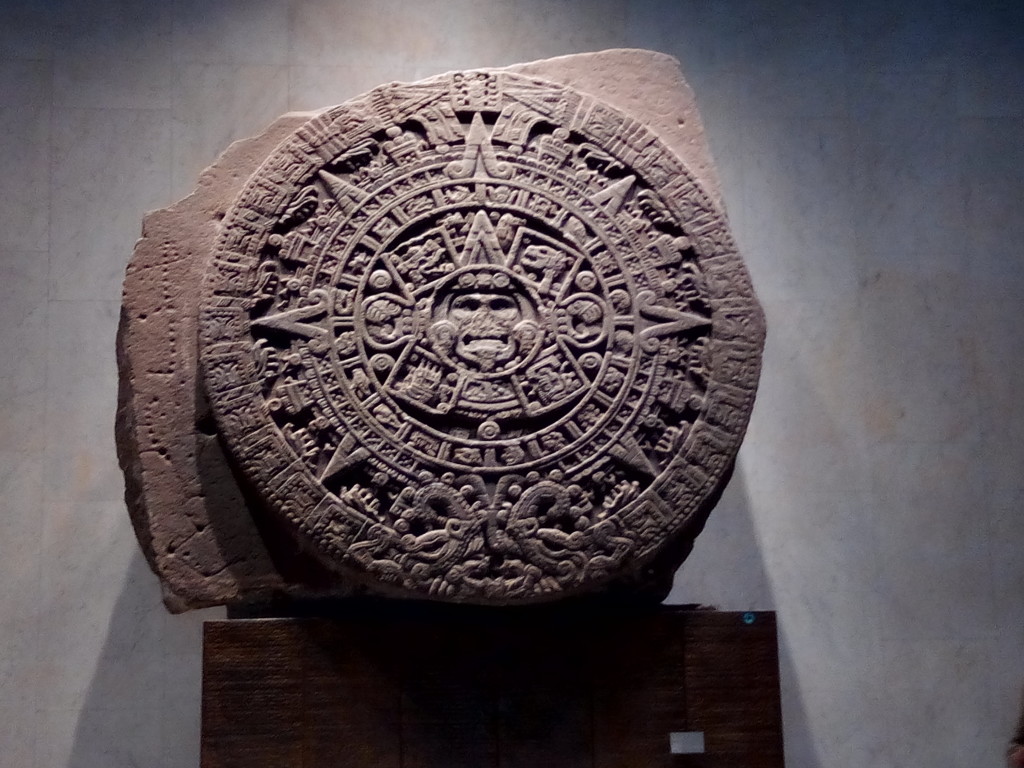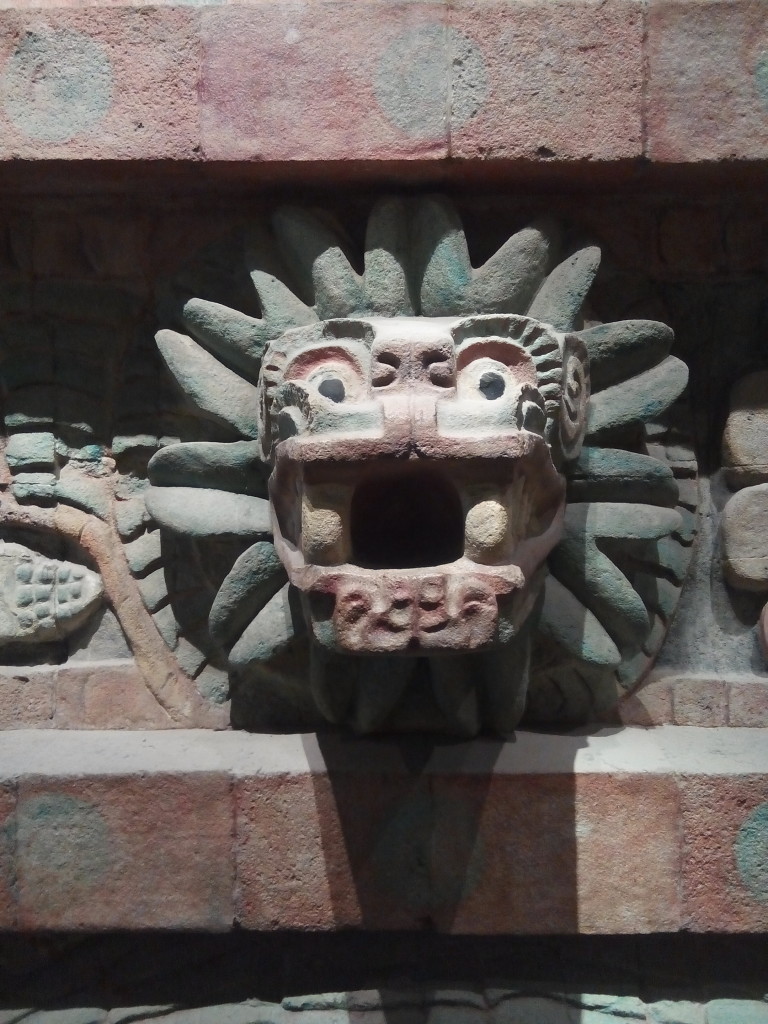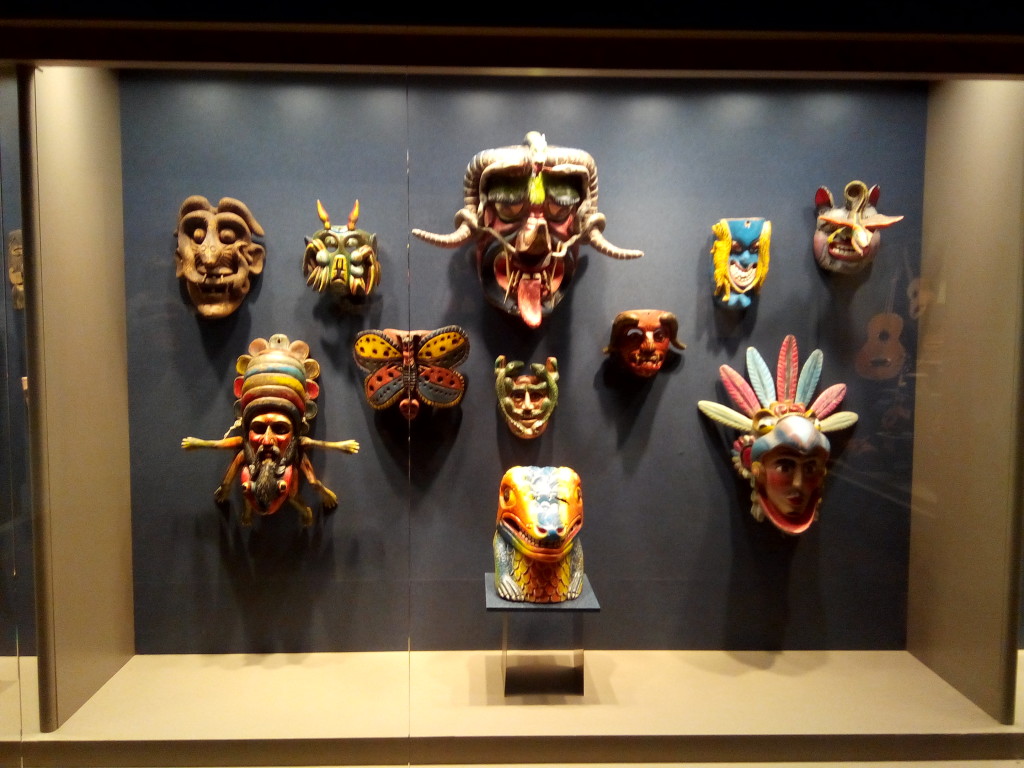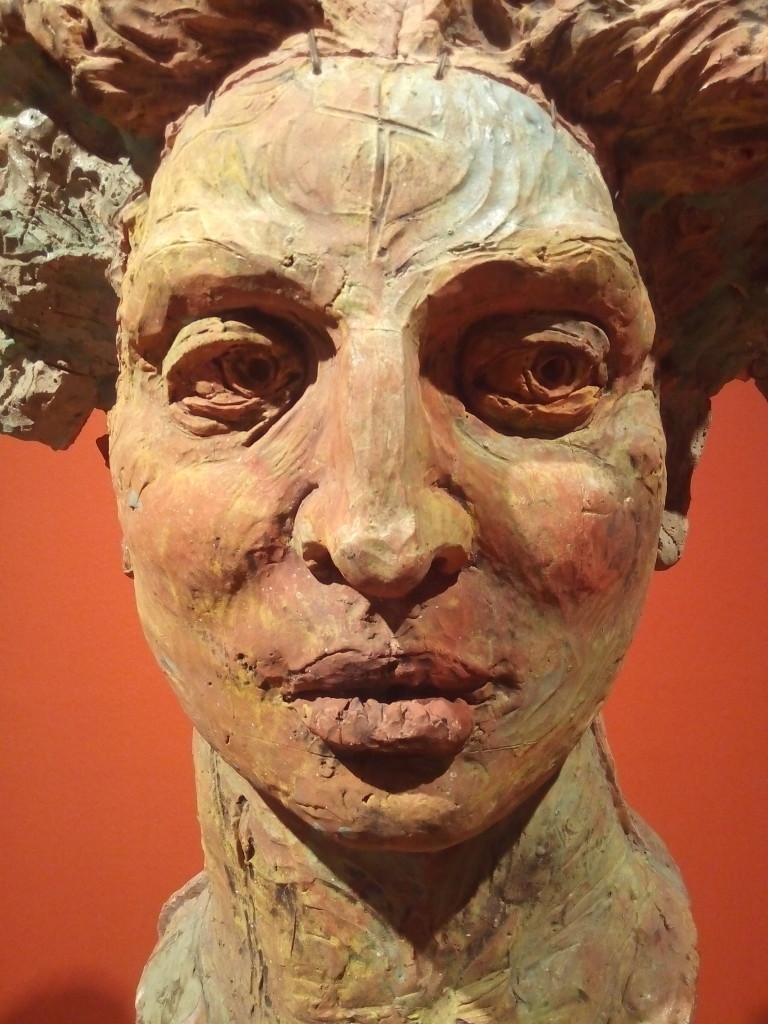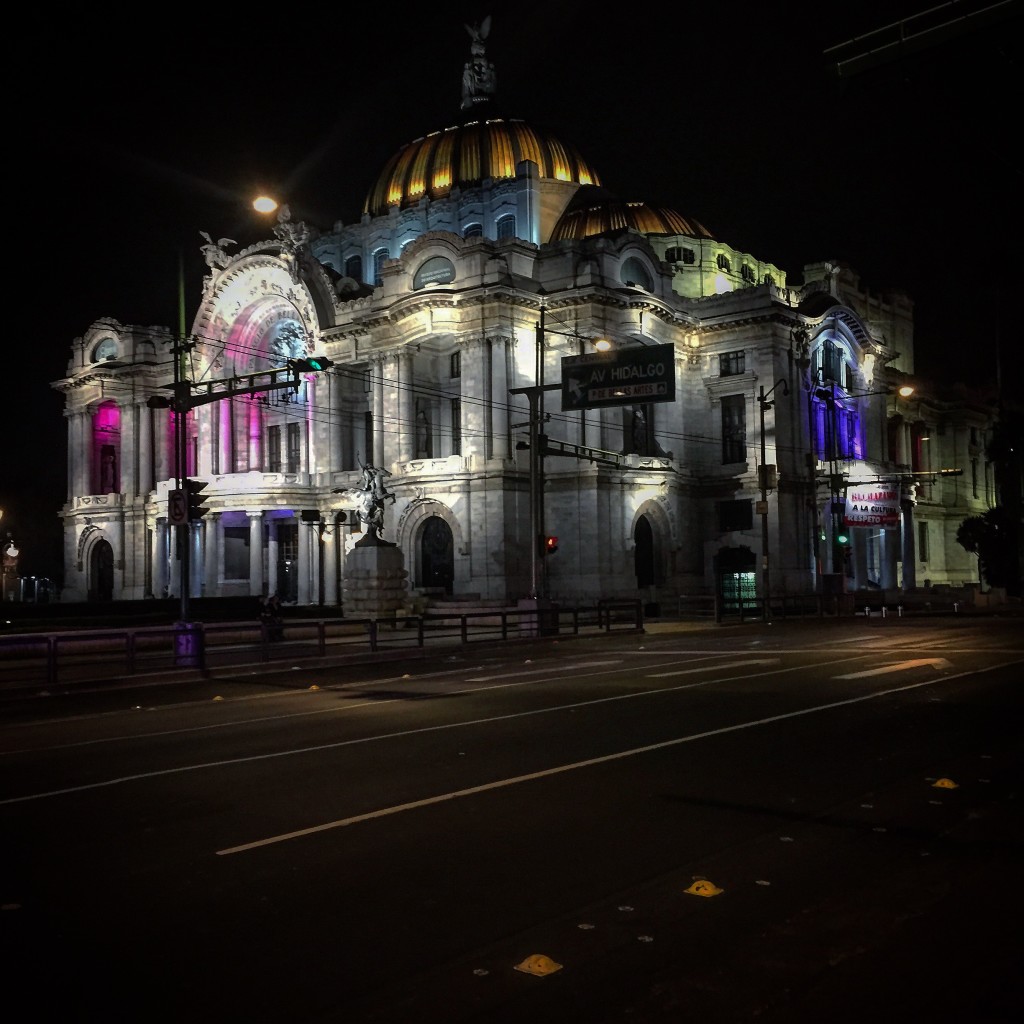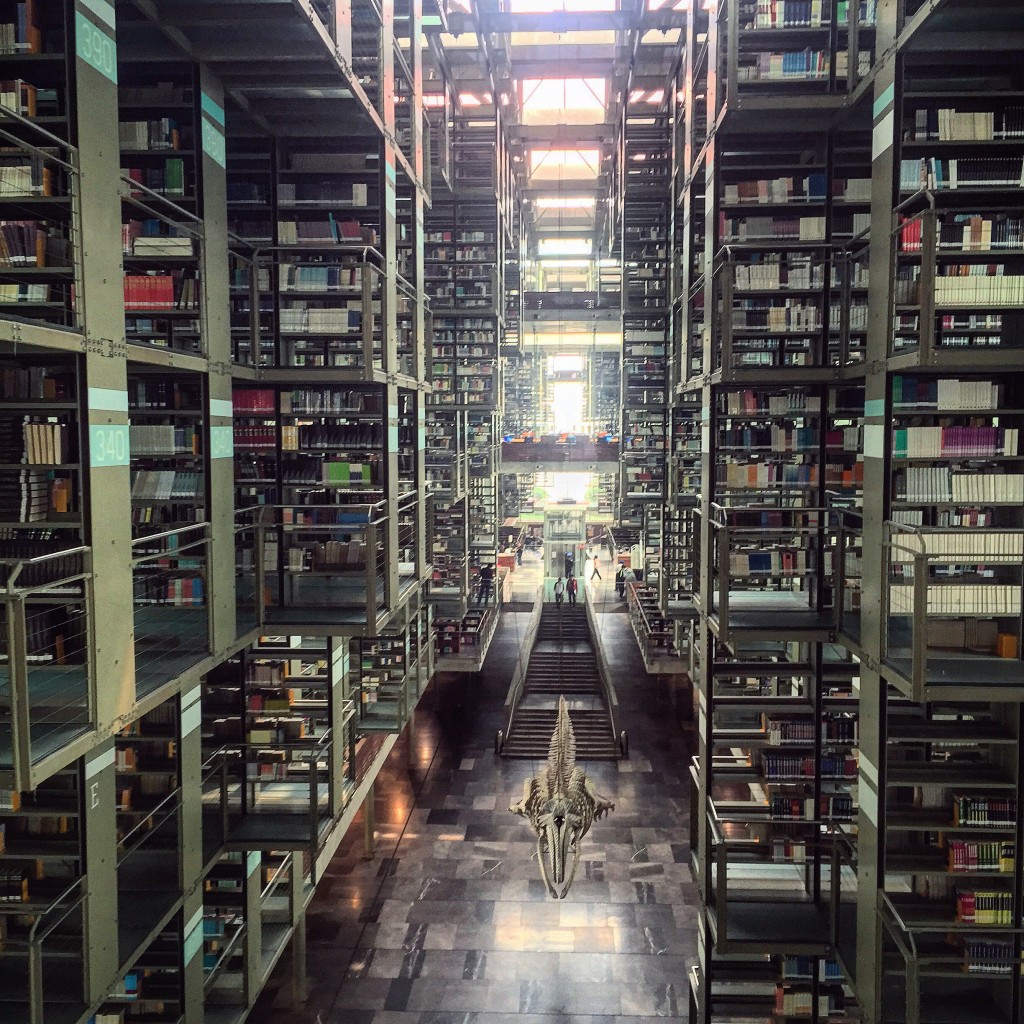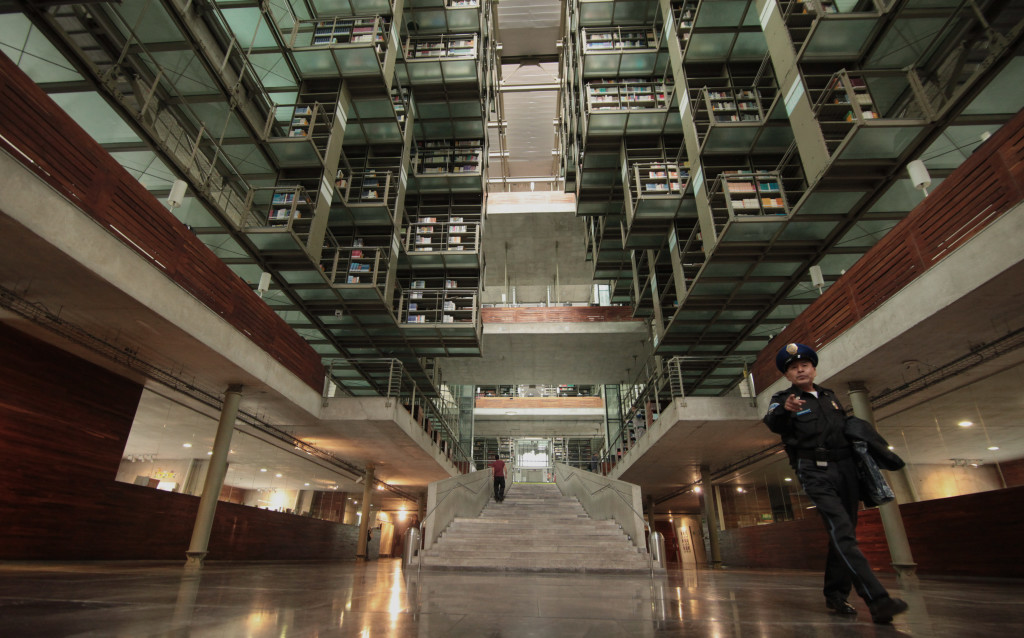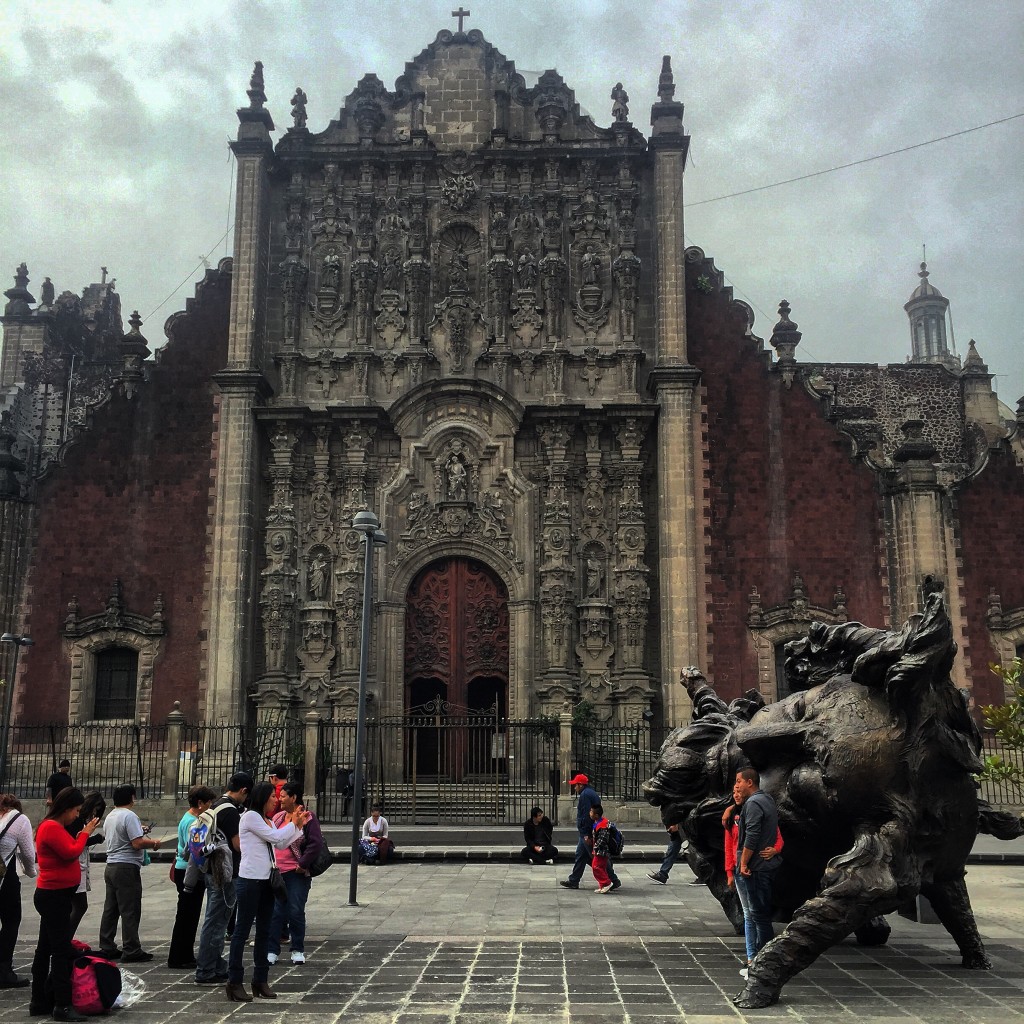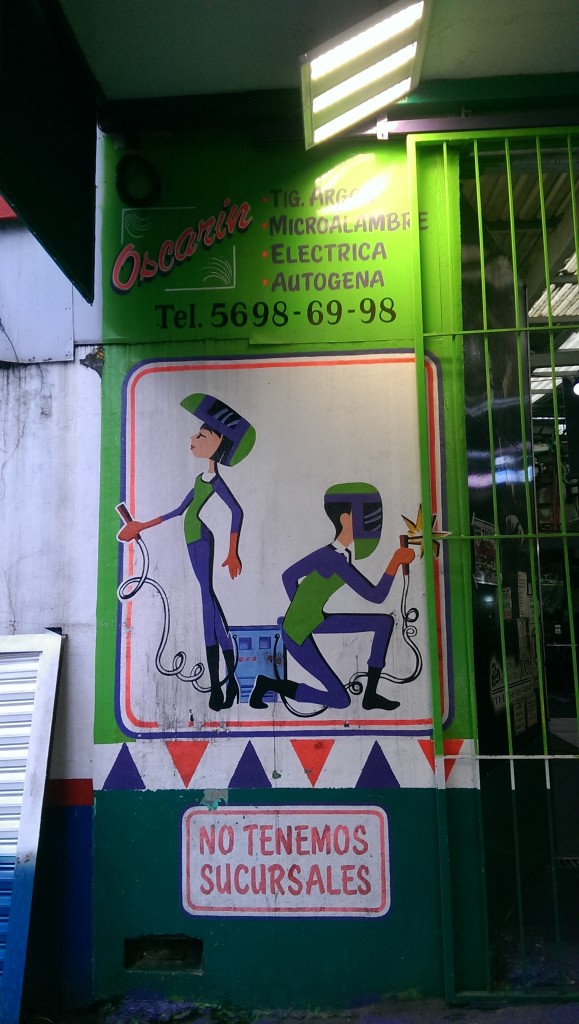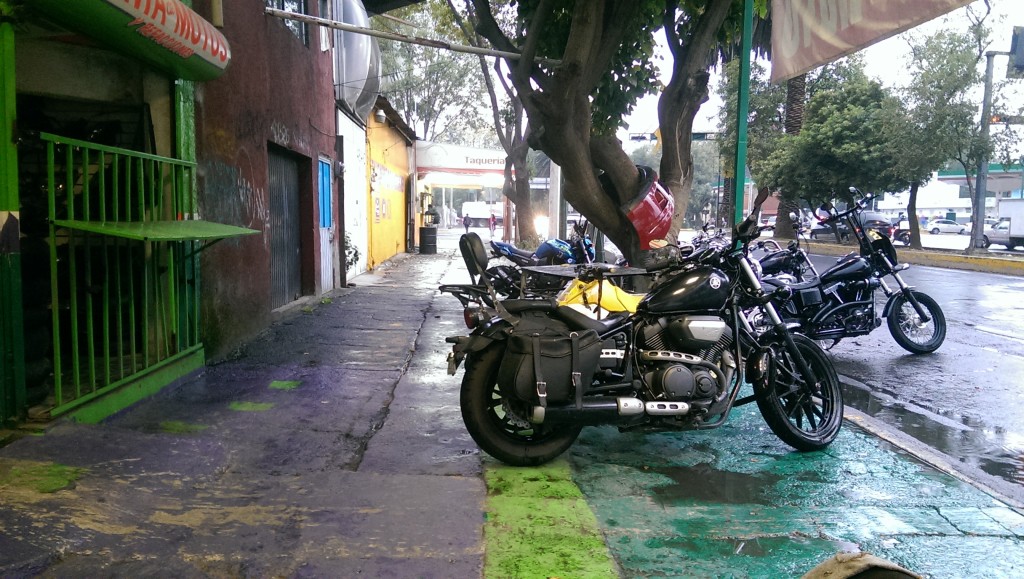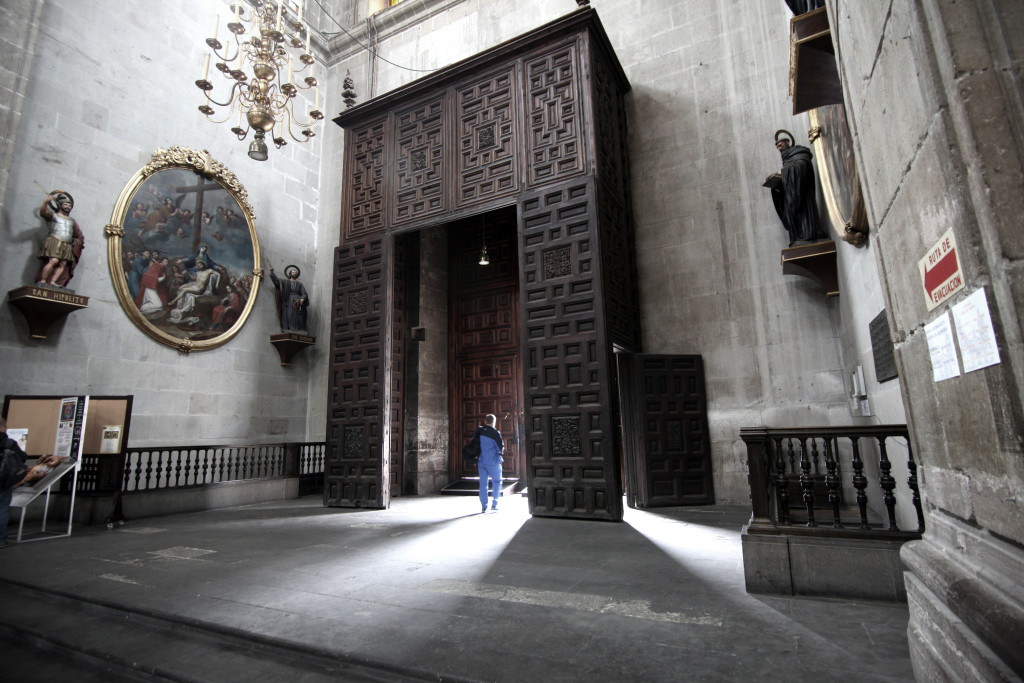 I had been communication with a girl online named Polly all day when I'd sporadically have Internet. After lots of back and forth, we decided to meet nearby, I brought Tim since we were heading to a party. Polly courageously hopped on my bike and we went to her friend Prima's place. From there we took an absurdly long lost car ride to Andrea's. There were 8 of us cruising around, we were forced to quickly become acquainted.
At Andrea's we all sat in a circle, the small conversations ranging a variety of topics, often about music with a band member named Nick. Wine, beer, and whiskey were consumed throughout the night formulating a serious level of intoxication and a laughter that didn't stop. The party continued until the next morning when we begrudgingly parted ways to try and get a couple hours of sleep before the six hour ride to Oaxaca. I didn't want to leave DF with the Catch 22 lyrics playing in my head "Always been a sucker for a brown eyed punk rock girl, and for her I'd shoot the world." I'll be back Mexico City. So many awesome experiences, people and places. Forget whatever you've been told about Mexico. Or maybe don't, don't let the gringoes spoil it.