This trek can be started from either side of the mountain. Lucky for us it seems we started for the "easier" side. The last day's descent was just that. For the entire day, we went down from 8600 ft to just about 2000 ft. What started as a group of 8 was down to just four. Us, our guide and a Danish guy who mentioned near the end of the last day that this was his first real trek and he had never really hiked before. Wow, what a route for your first trip.
We hopped in the back of a truck to head to our hotel. Gathered our gear and got in a taxi to Kota. We are lucky Indonesians are a trustworthy bunch because we slept like the dead. We only woke up when the taxi driver told us we would have to get in his friend's car since he had to go to the hospital?!? Okay, why not. Our new driver got us the remaining 40 miles to our hotel.
---
Nous y voilà, dernière journée de l'aventure, nos amis Vietnamiens  sont partis plus tôt le matin pour pouvoir arriver à temps à l'aéroport, et repartir sur Jakarta.
Sur le trajet du retour, les courbatures se font sentir de plus en plus, il faut descendre maintenant! 
Je me souviens encore au moment d'une courte pause, plusieurs randonneurs c'etaient arretés au même endroit. Un couple commence à nous impressionner avec de multiple pirouettes, backflip et yoga poses.. Comme si rien ne c'etait passé! Tout le monde  autour d'eux etait exténué.
Il y a deux facon de faire l'assencion du Rinjani, vous pouvez commencer comme on l'a fait ou commencer de l'autre côté, par où on a fini nos 3 jours. Franchement, une fois le trek fini et la difficulté encontrée, l'assencion en commencant par "la fin" est sans aucun doutes beaucoup plus dure.  
Les commentaires que l'on avait trouvé sur internet se sont avérés plutôt vrais tout au long du trajet. Si vous êtes un sportif, et en forme l'aventure sur le Volcan sera difficile si vous êtes un randonneur un peu moins sportif, l'ascension sera plus que difficile et un vrai challenge. Tim comme moi sommes habitués à faire des randonnées plus ou moins dures. On dois l'avouer, l'un comme l'autre, on en a chier!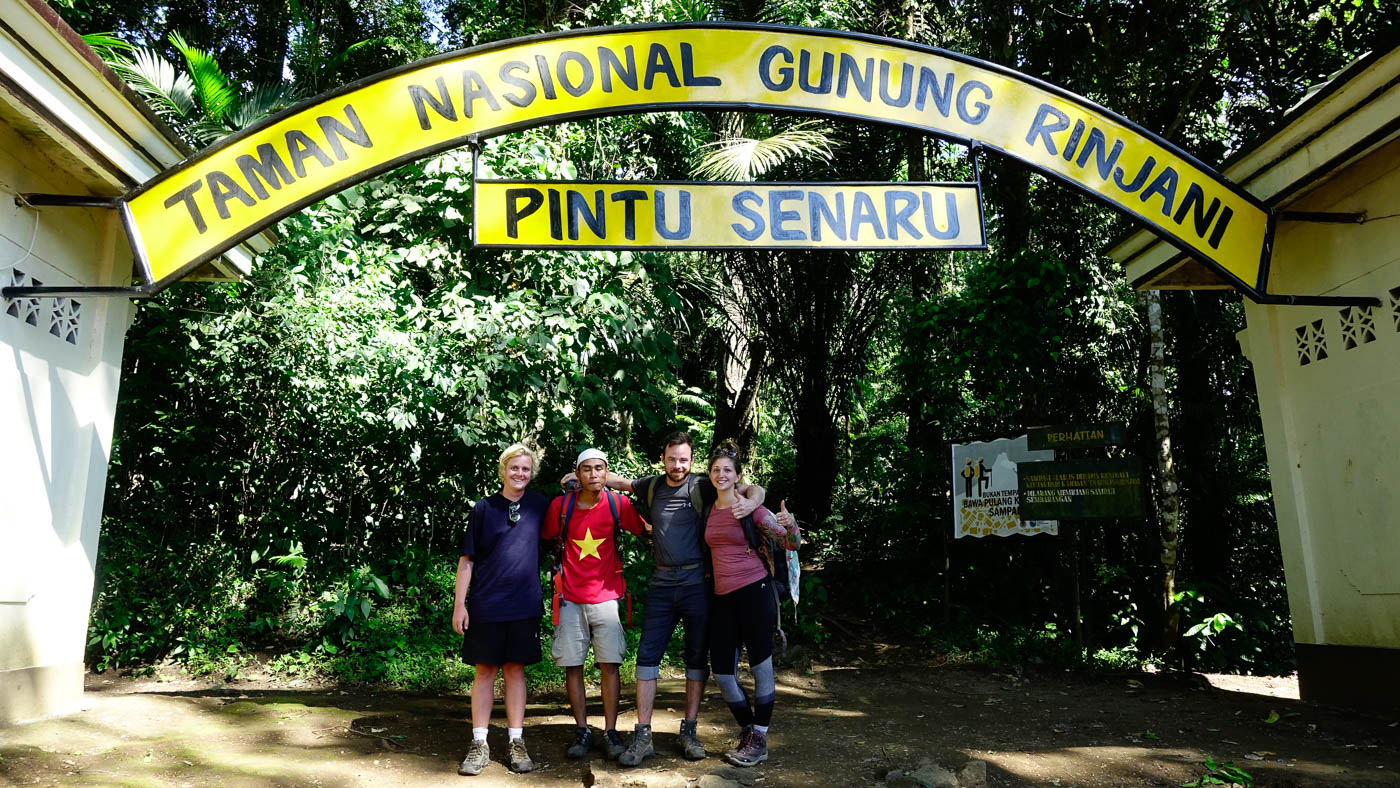 Next up: pink beaches and turquoise waters
For those who are interested here is the GPS plot of the trail. GPS TRACK