Xela Guatemala to Guatemala City
Leaving Xela, the route to Antigua is a relatively straight shot. Now as we've established by this point, distance and time do not usually correlate as were accustomed to in the US. GPS & Google Maps estimates dont account for the generally horrific road conditions, closures, intense traffic, countless road dogs, or whatever other random things slow down the journey. However, our ride on this day was nearly effortless. The road was like a wet spaghetti noodle but the actual condition of it was nearly perfect. We were able to glide through each turn with increasing speed, it felt good. It was impressive to watch the chicken buses navigate the curves at velocities significantly higher than Blue Bird would recommend. As wed overtake them on the inside curve, it wasn't uncommon to hear their tires screech, as thick black smoke billowed out. An hour out from Antigua, we stopped at a Mirador or lookout point above Lago Atitlan, claimed to be the most beautiful lake in the world. We snapped a few pictures of the lake surrounded by huge volcanoes. This is one of those places that pictures simply cannot capture.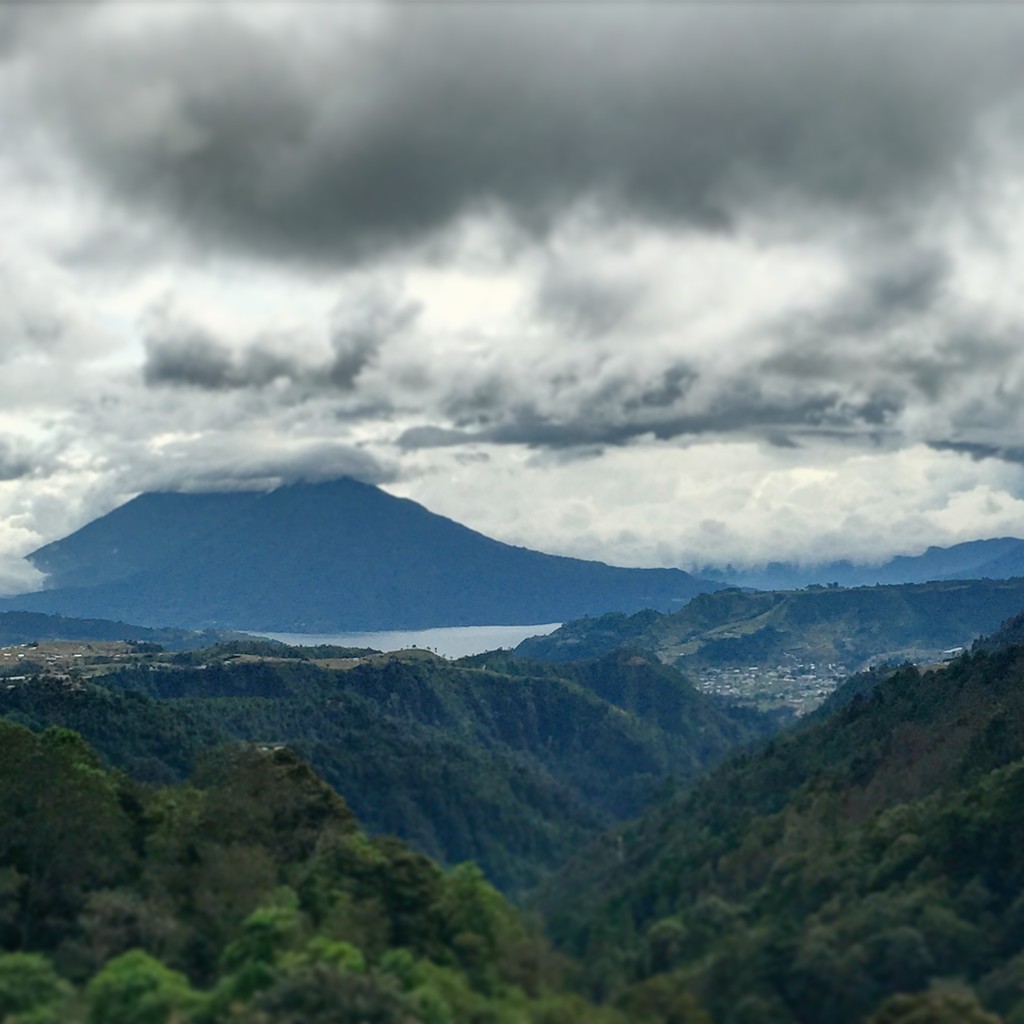 We arrived to Antigua with no plans for lodging which is often the case for us. With our experience guiding us, we decided to head to the Zocalo which is typically where things are happening and also happened to be where our Spanish school was located. We pulled up to the school, I waited near the bikes while Matt and Tim booked their classes. While outside I engaged in the standard Where are you from? Where are you going? How big is your bike? conversation with the owner of an art supply store across the street. Despite speaking different languages, we were able to communicate fairly effectively. Eventually they came out and it was my turn to book the classes. When I came out, Matt and Tim were talking to a familiar face, Ulaf!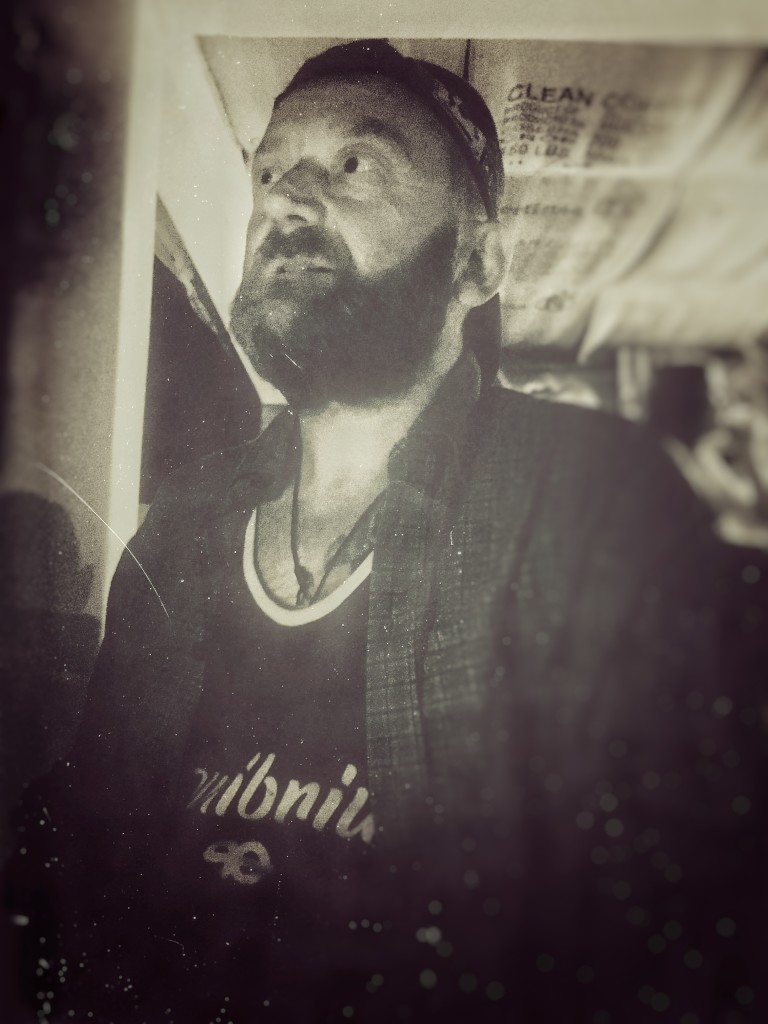 We had met Ulaf in Baja and it was funny to run into him again. We made plans to meet up later but now it was time to figure out where we would stay. Matt and I began walking to the local hotels and hostels to find decent accommodations for a good price. Some were all booked up while others were above our meager budget. As we came back to the bikes, a gentleman approached us and asked if we were looking for a room. He started at 60 and worked his way down to $40. We declined his offer since we had found a place for $35 with breakfast. We headed to our hotel and got off our bikes. This is when we learned that the guy at the hotel must have been confused. The room he was going to give us would not fit 3 grown-ass men. So ultimately we went over to the other hotel and found it to be exactly as described. Plus they let us bring the bikes into the lobby!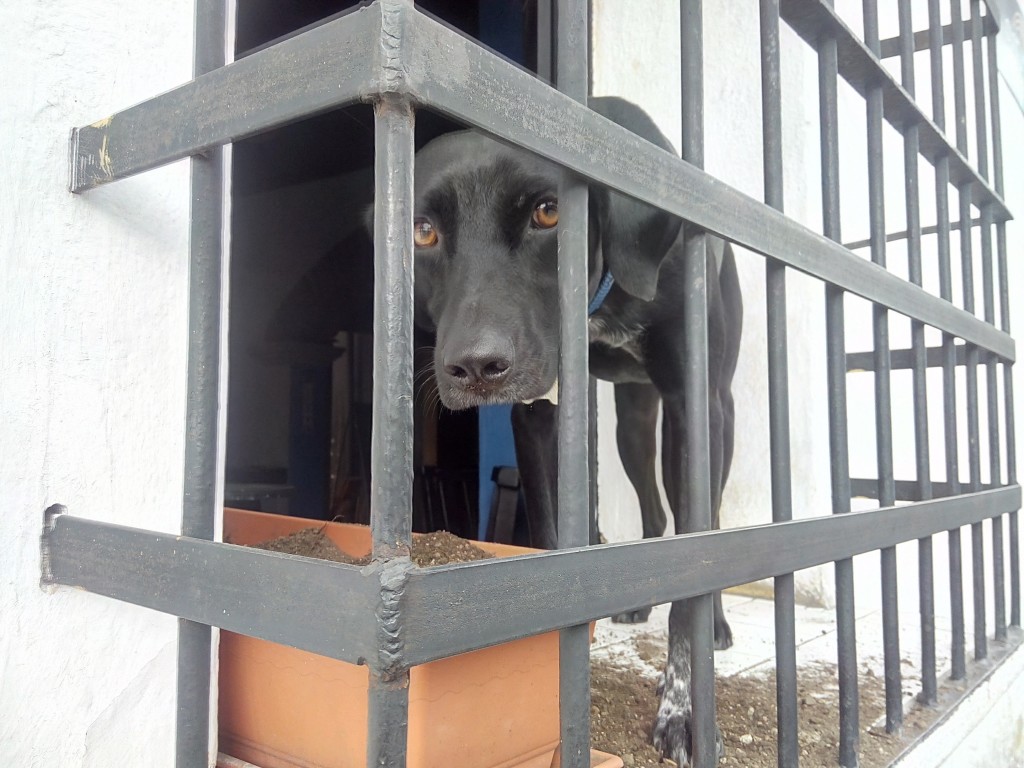 Once we were all settled in, it was time to find food. Tim researched and found a Texas BBQ place and while we normally try to eat the local fare, this place had received solid reviews, plus we hadn't had BBQ in quite some time. Upon arrival it was packed, mostly with tourists but everyone did indeed seem to be enjoying their food. Piles of meat arrived sometime later and we were in food heaven. The fries my meal came with were some of the best Ive ever had. And in typical TUR fashion, we adorned the place with a sticker. After dinner we headed over to the hostel that Ulaf was staying at, but he was nowhere to be found. Everyone there knew Ulaf, since he was the only motorcyclist there and as a German in Guatemala, he sticks out a bit. Tim and Matt enjoyed a couple beers while we chatted with an ex-pat working at the hostel named Chris. I learned a bit about their gun laws and we all asked lots of questions. The hostel party seemed to shift to a nightclub down the street, since we heard rumors that Ulaf would be there, we decided to head there. Success, amidst the sea of dancing people was Ulaf.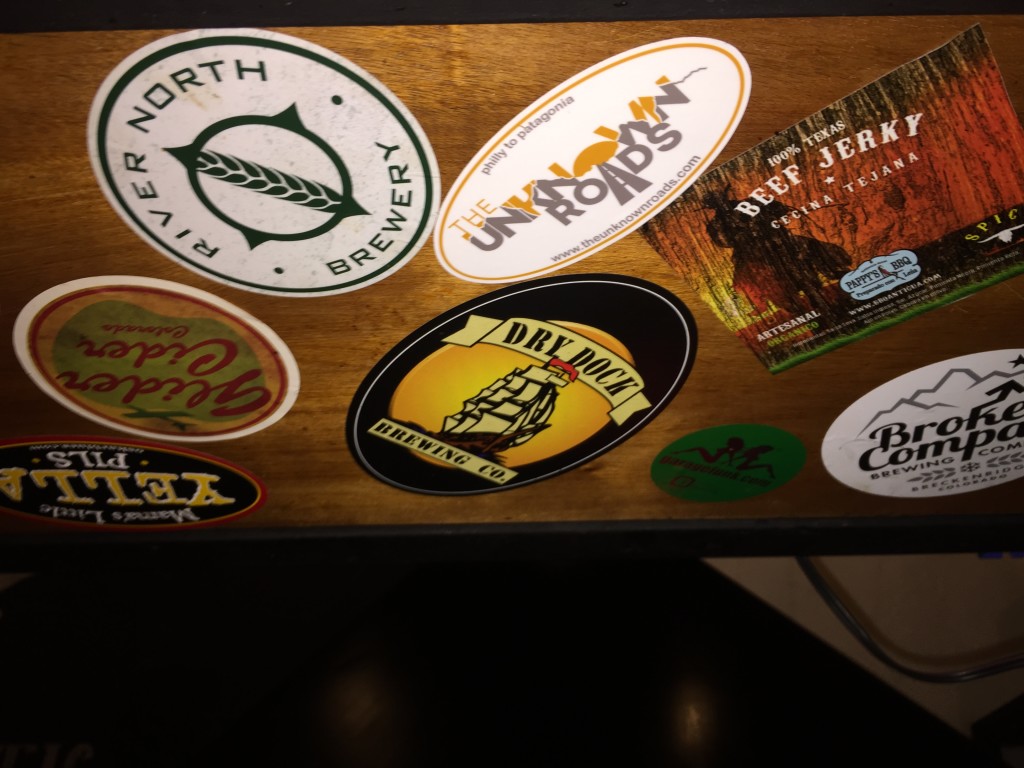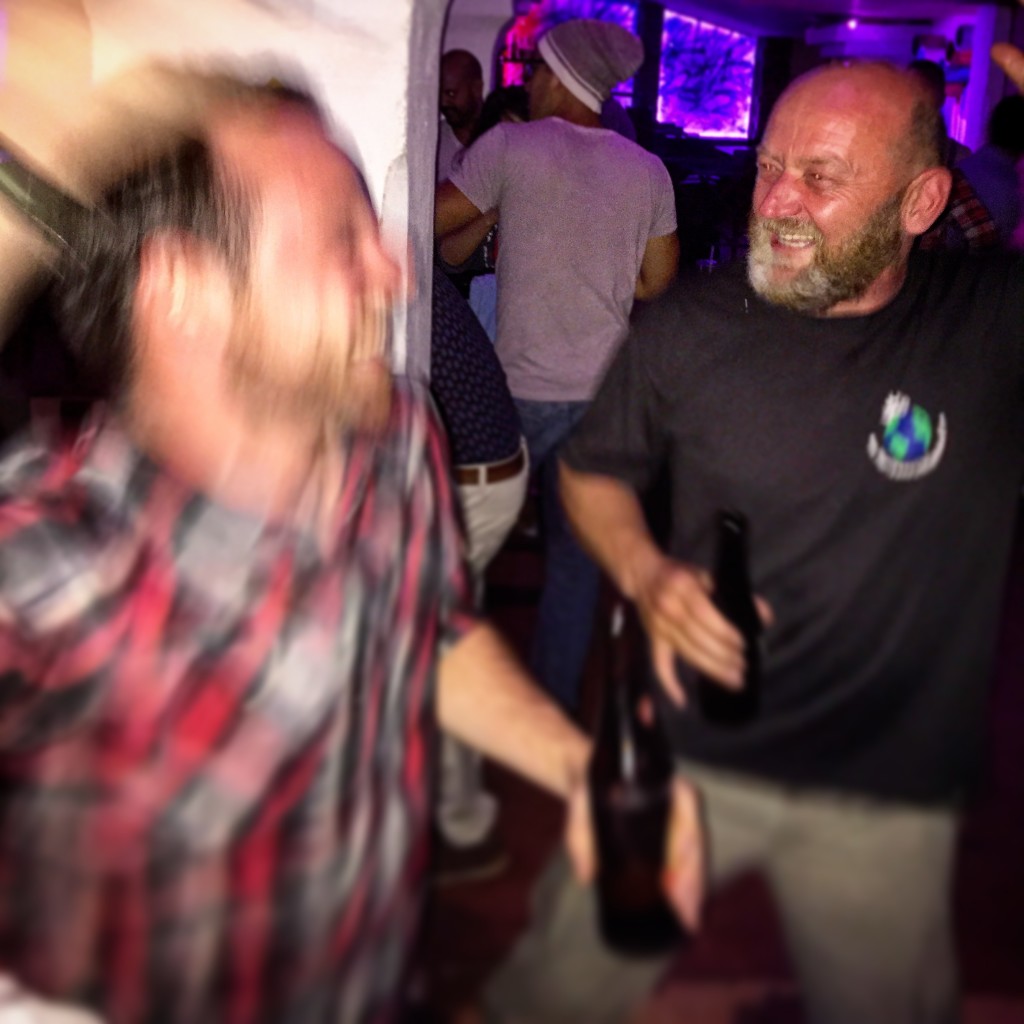 The next day was the first day of Spanish lessons for Matt and I, luckily on this day, they started at 1pm since we had a relatively late night. The three of us stopped at an awesome bagel spot for breakfast before Matt and I headed off to class. I met my teacher Carmen and we headed to the roof to begin the learning. The class was interesting. Wed follow the lesson plan for a bit and then one of us would go off on a tangent. I felt like I was not only learning Spanish but was also learning about Guatemala, Antigua, and that we were both just sharing about life in general. While I wasn't always able to respond in Spanish, Carmen rarely spoke any English to me and I was able to comprehend almost everything that she said. That night we ate dinner at a place claiming local and Italian cuisine. We split a pizza for an appetizer and each got local dishes for our meal.awesome. We turned in early to prepare for our 8am classes.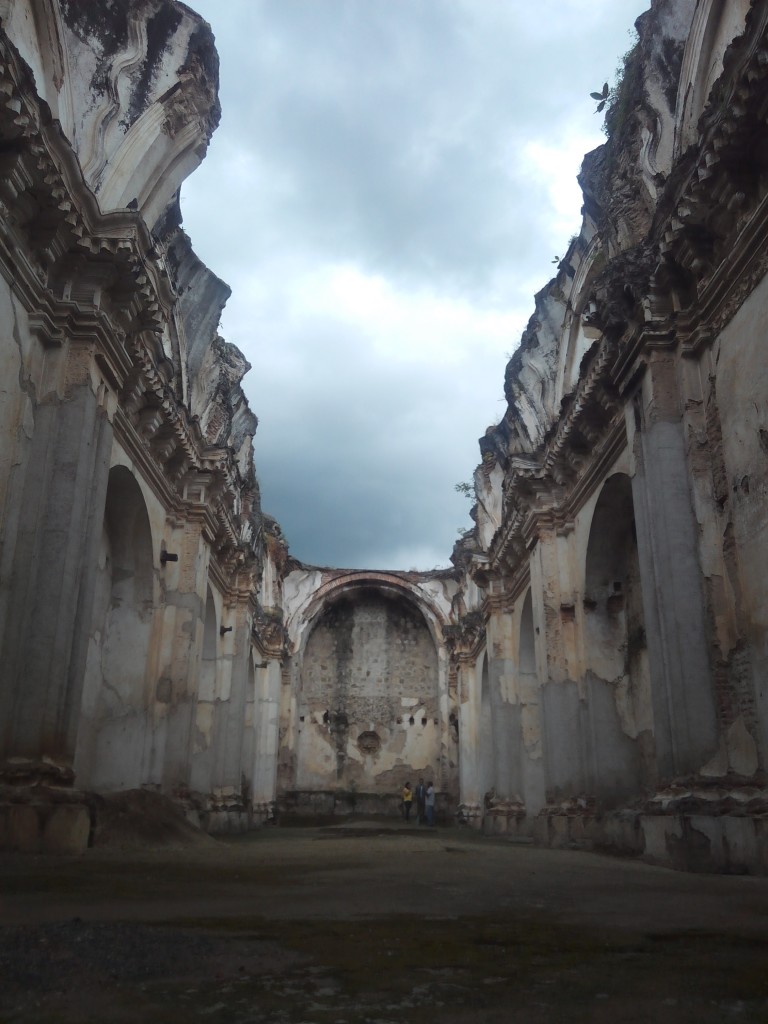 Before class, I went off to Dunkin Donuts. Quick, cheap, and easy. Also its somewhat interesting to see the different options at fast food places around the world. Our Spanish lessons on this day were at a beautiful garden, which made for a tranquil learning environment. As dinner approached we made plans with Ulaf. Another pizza was shared (Guatemalans love pizza just like everyone else) and then some delicious meat skewers. Stories were swapped amongst us but one truly stuck out. The night before Ulaf shared dinner with a fellow German that was in his mid 60s. This man had spent the last 30 years dreaming about traveling the world via motorbike despite not having one. The entire time he told his wife of his plans and she largely dismissed them. But at age 64 he retired and bought a BMW F800GS. His wife then said, If you go on this trip, Ill leave you. The rest is history. This story kind of reaffirmed traveling for me, its an investment in yourself, and its worthwhile.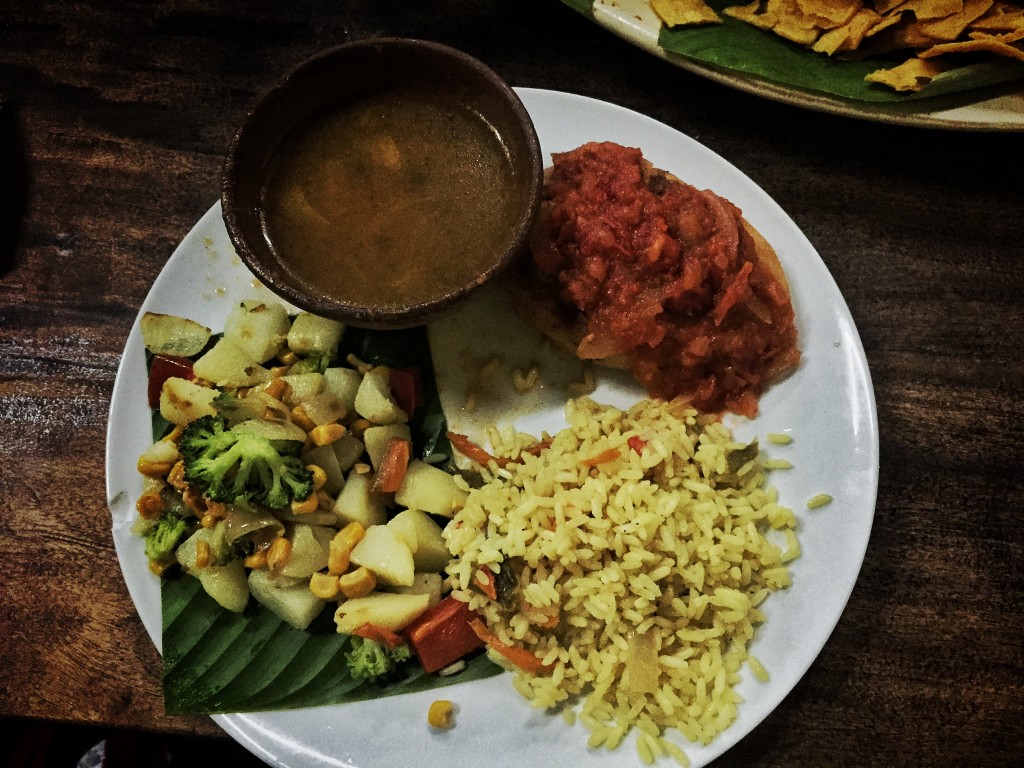 After dinner at the hostel, we headed out in search of ice cream and then beers. We hit a spot called Cafe No Se which even for a non-drinker like myself was quite impressive. The inside is hard to describe but there are tiny entranceways to different rooms, cool artwork all over, and it has a very prohibition-era feel to it. Apparently the owner used to smuggle Mezcal from Oaxaca before the business was legitimate, pretty neat. Also they don't allow Dave Matthews to be played there and since they're my least favorite band of all time, I can certainly stand behind that.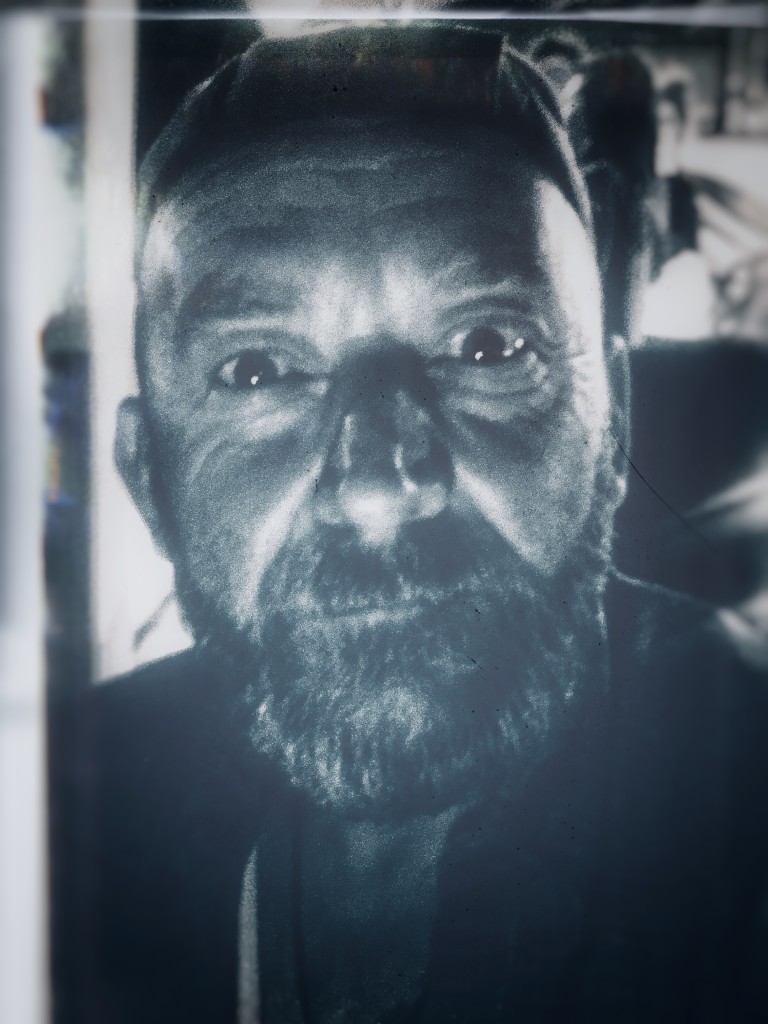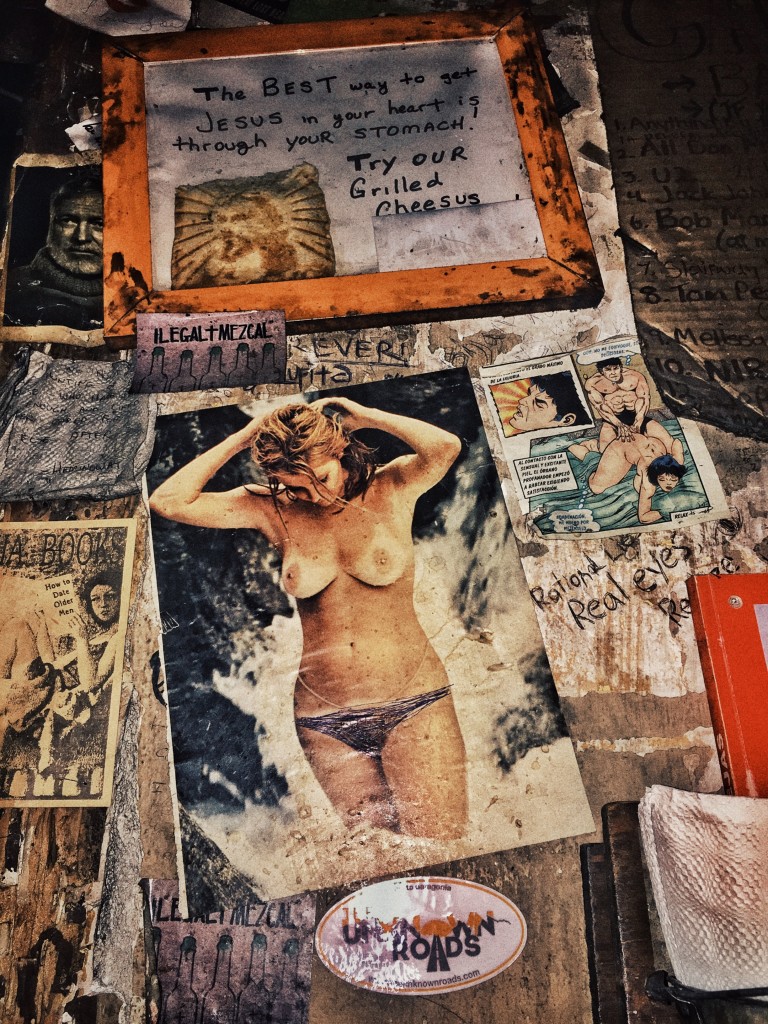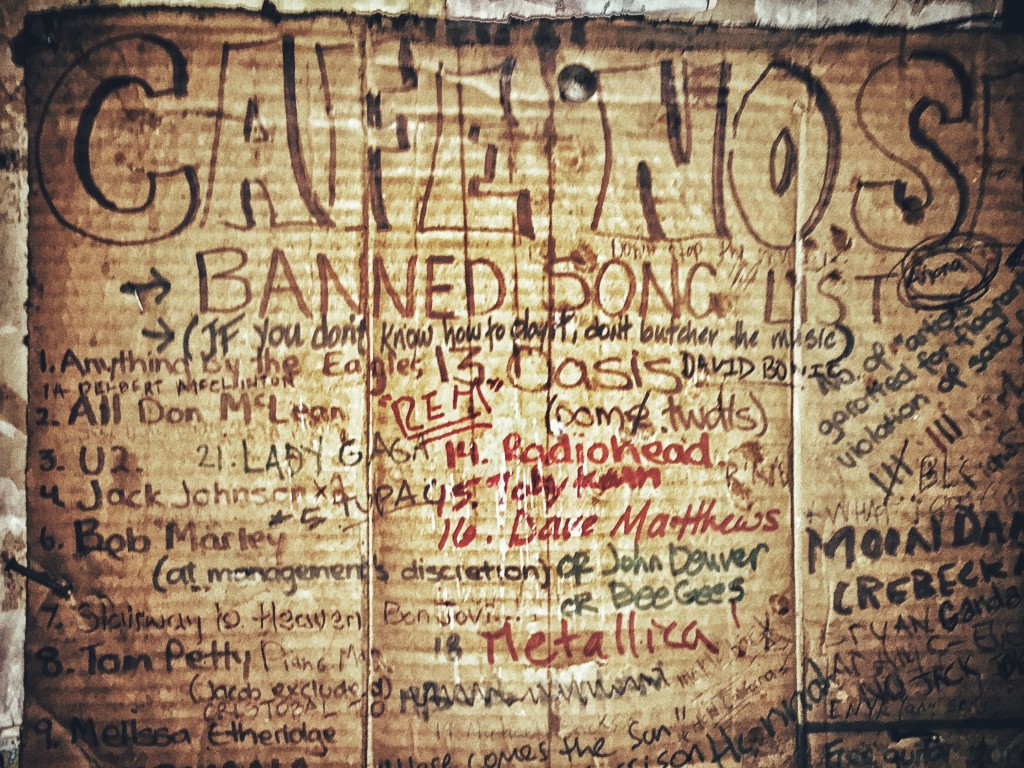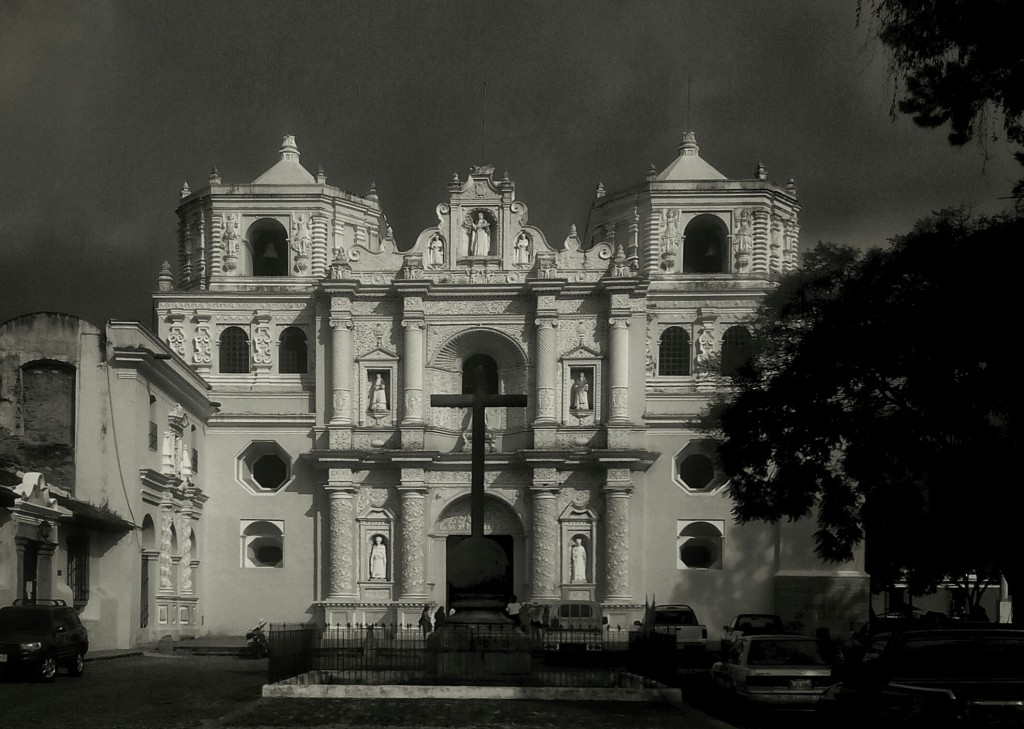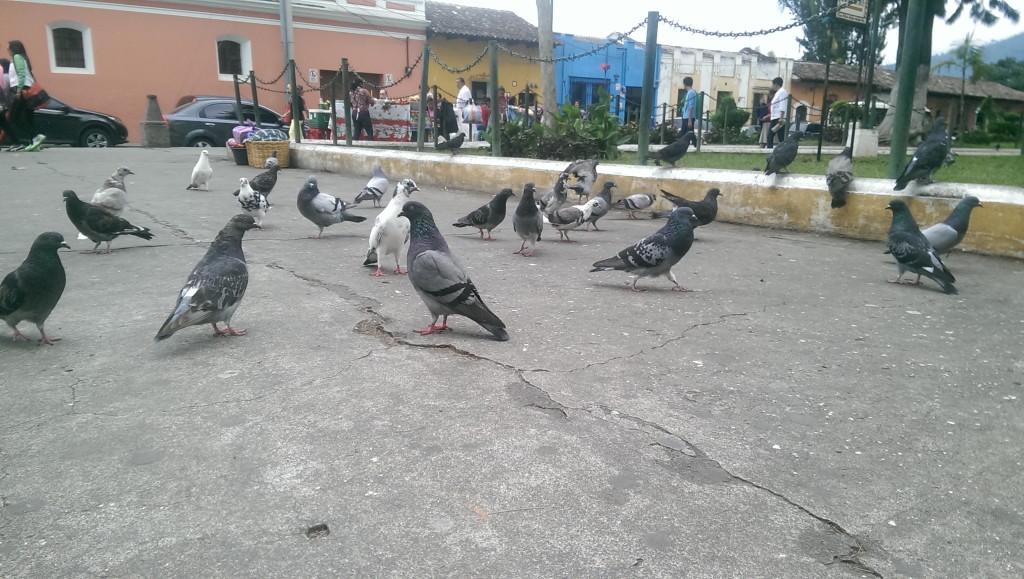 Saturday was more Spanish lessons for us. Carmen wasn't available so I got Rosaria. We clicked really well together and I felt like I learned a lot both about the language and about the people. For lunch, Matt and I ate some street food that was very suspect. We feared for what might come later but luckily, it never came. It was likely because it was washed down with cheap ice cream from Pollo Campero, the biggest chain down here and home of the 5 Quetzale cone. After we met up with Tim and walked up one of the hills surrounding the city to a lookout point. From there you had a perfect vantage of Volcan de Agua and of Antigua. I split off during the night while Matt and Tim went to a bar and hung out with a contact we had in the city, Colleen. I worked on the blog and walked around the city somewhat aimlessly.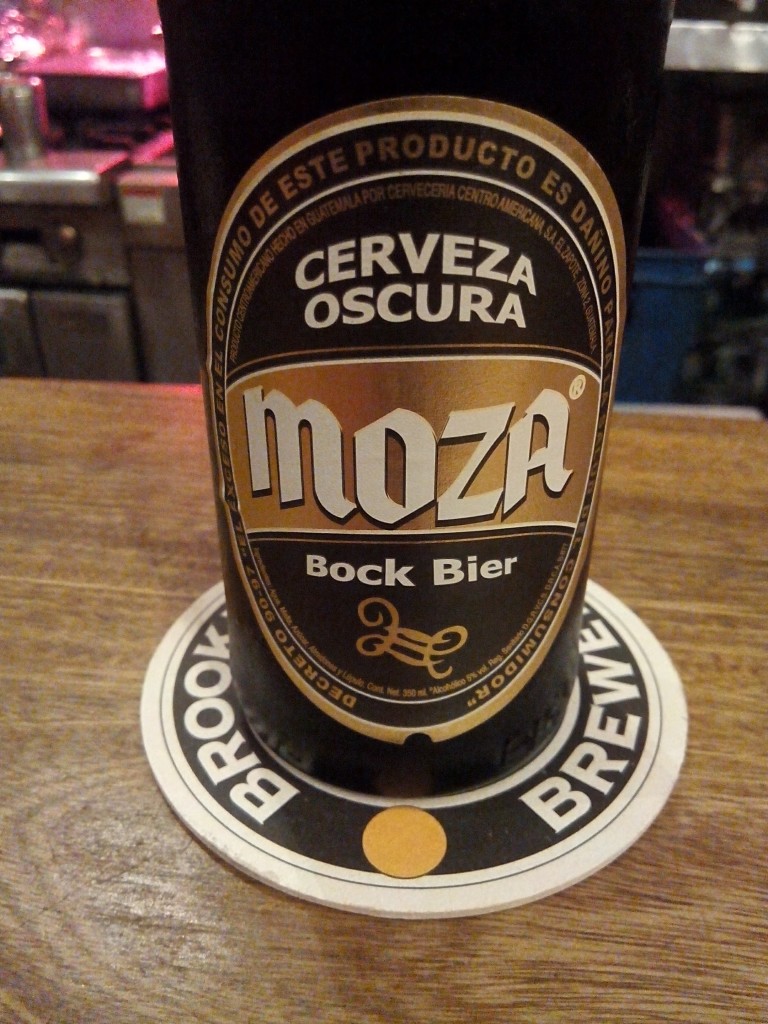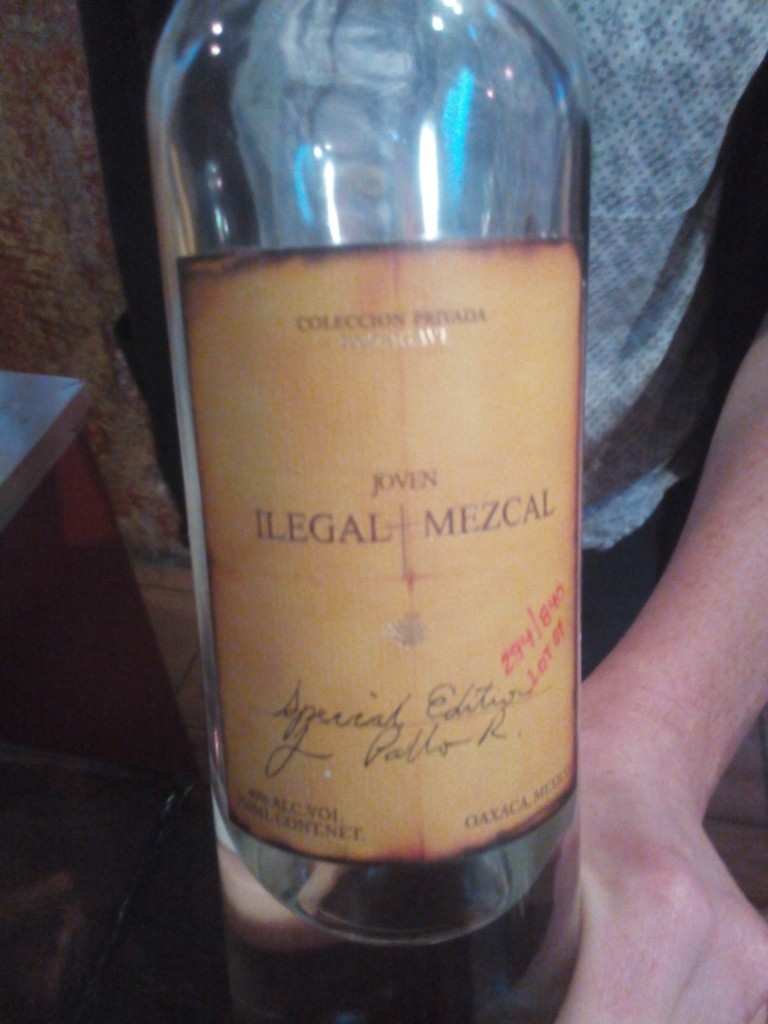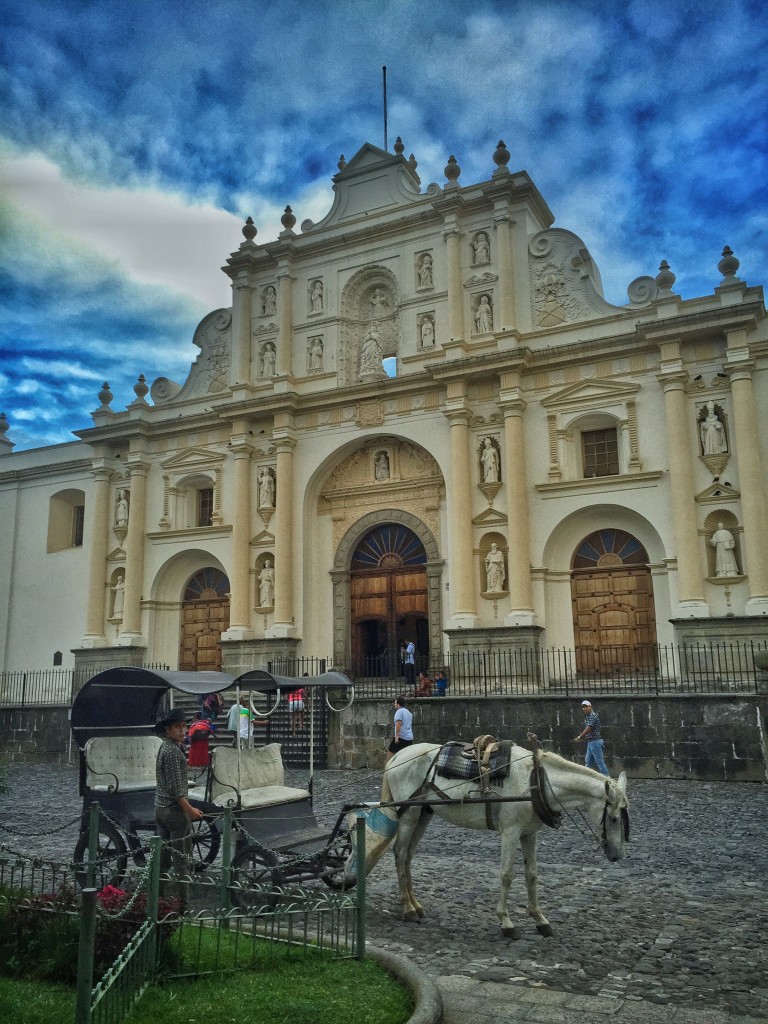 Early the next morning we awoke to head to Lago de Atitlan. Tim stayed back since he was going to bring Vanessa along, who we met at Spanish classes. Matt and I were too impatient to wait and went on our own. The ride to the lake was easy and just a bit more than an hour. We arrived in Panajchel and looked for food. This is when we were approached by Daniel, a local who makes money by leading tourists to whatever they are looking for. In our case, we wanted breakfast and a boat ride over to San Marcos. Daniel was able to accommodate us with a good/cheapish breakfast and a boat. While we headed off on the boat, he said he'd watch our bikes. I really doubted that he'd watch them but whatever.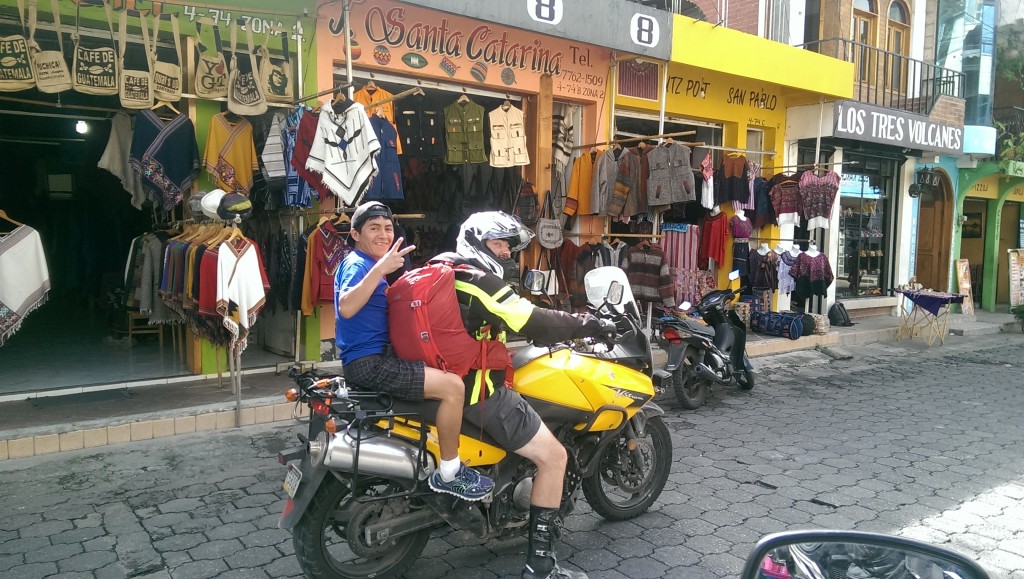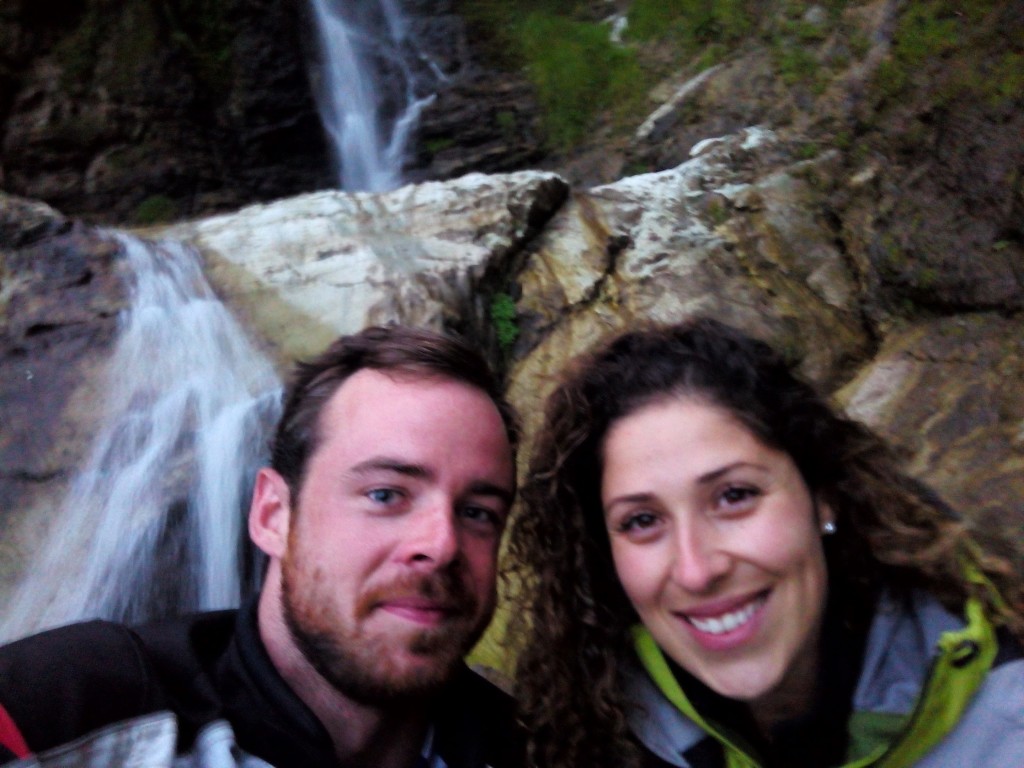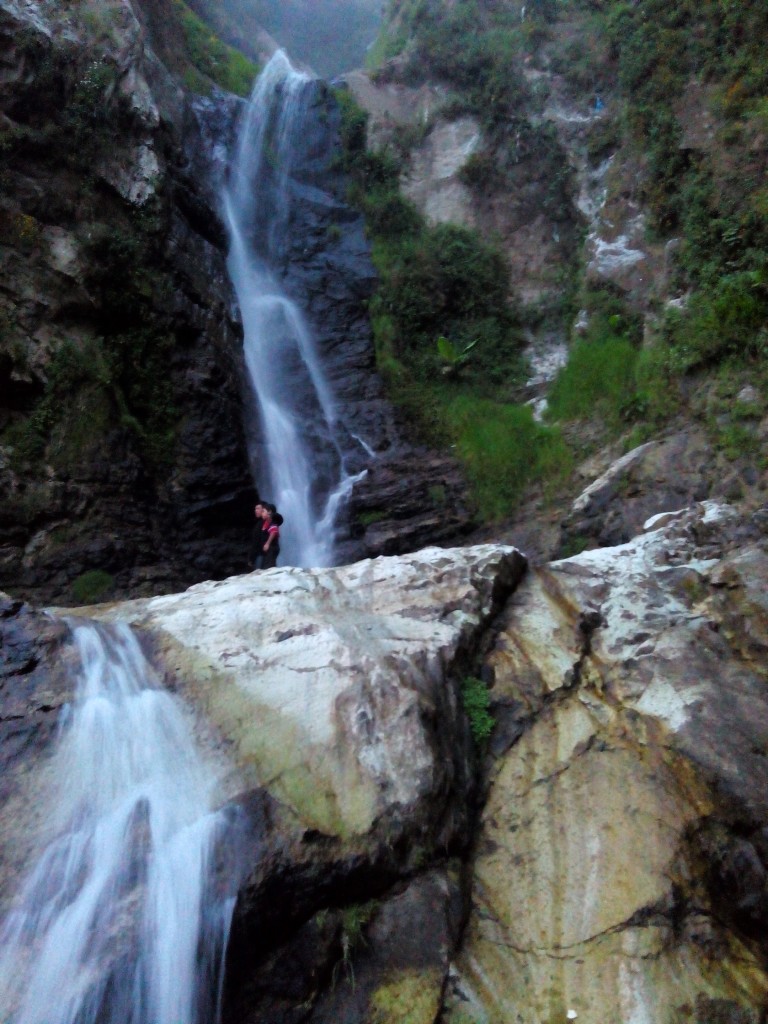 The ride across the lake gave an amazing view of the beauty that is Lake Atitlan. Its surrounded 360 degrees by mountains and volcanos. Nestled in the hills are homes and small towns, truly incredible how they're built into the steep slopes. Some of the houses were huge and looked like they were for very wealthy people, a sharp contrast from the many people we encountered who had very little. We arrived at San Marcos, a town with a very hippie vibe. Here you can find yoga, meditation, health foods, and those weird healing crystals. We didn't come to San Marcos for any of that, we came to jump off cliffs. After scouting out the city, we made our way to the cliffs. At 10m high, they weren't the highest things we had jumped off, but they did have the nicest view. After watching another guy jump (Guinea Pig) I took the plunge and it was awesome. Matt and I exchanged turns jumping, taking pictures, and watching the gear. We met a couple other travelers there who could do much more impressive things off the cliff than we could but we all had a blast.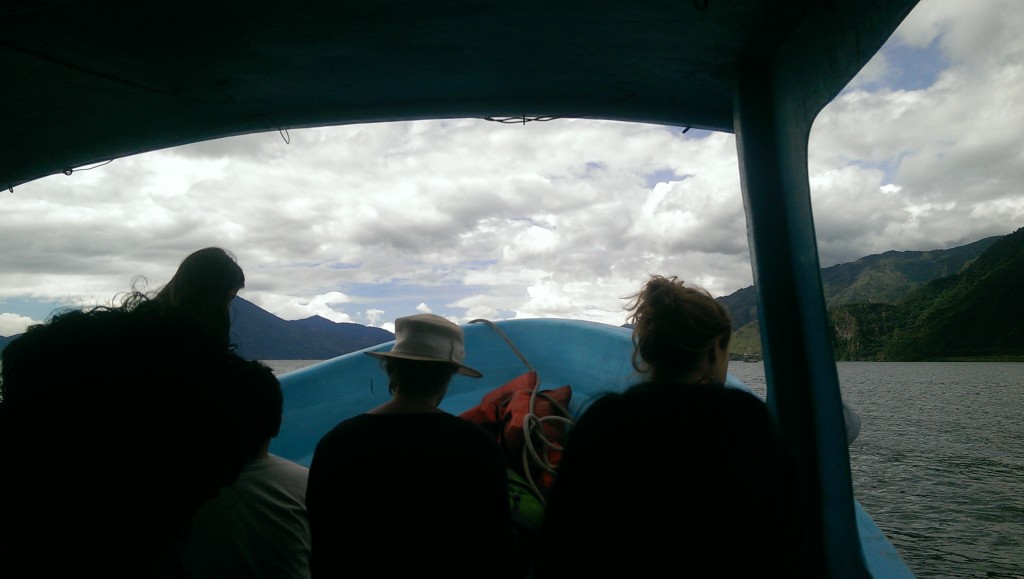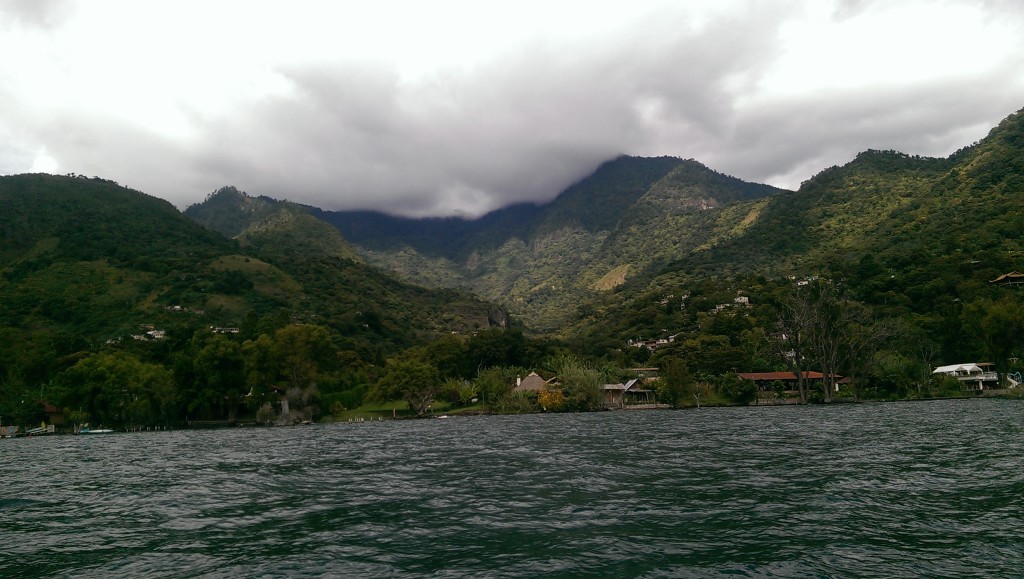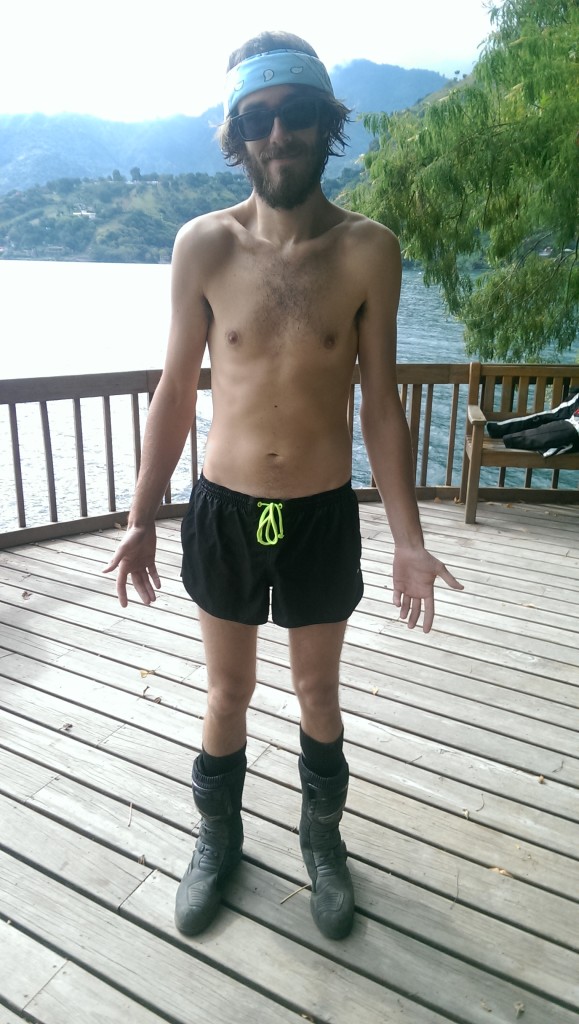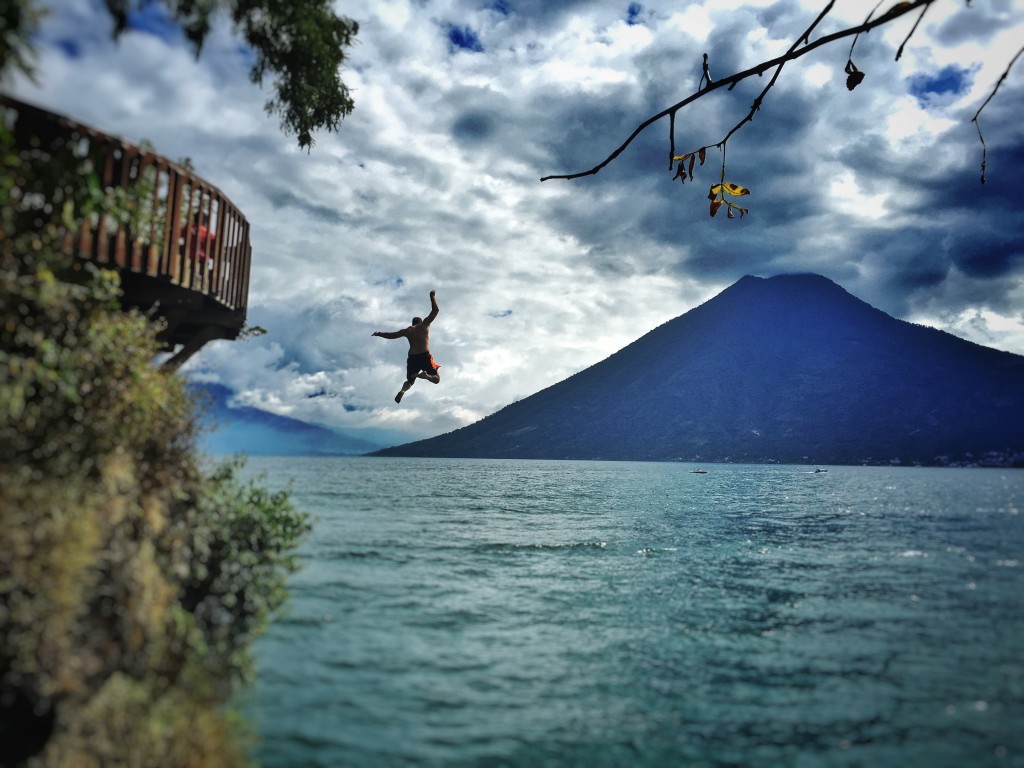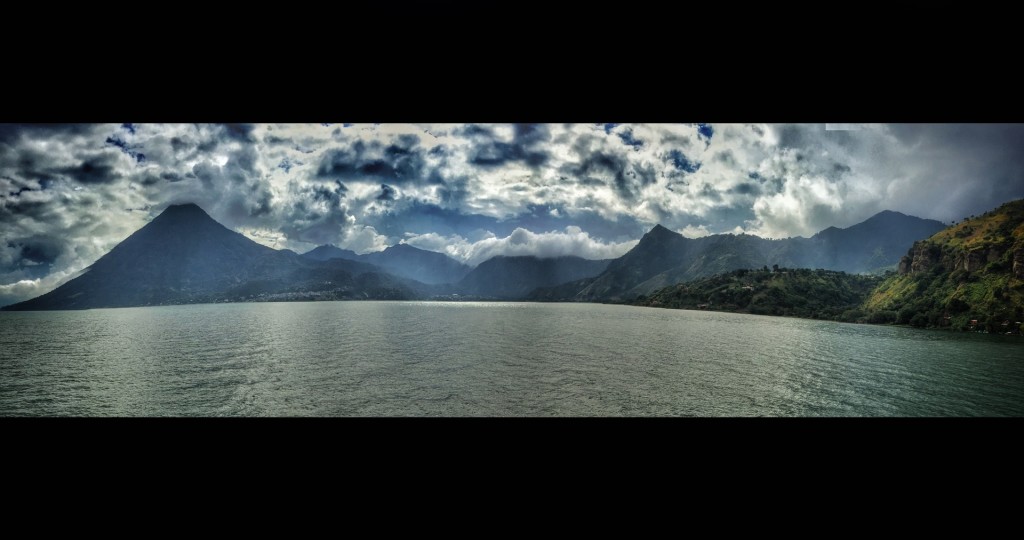 After we had our fill of adrenalin, we went back into town and got smoothies which were awesome. We enjoyed them on the dock while a local kid wore my helmet and talked to Matt over the intercom. The boat ride back was very choppy which made it quit interesting. When we arrived to our bikes, Daniel was sitting on Matts bike, slightly hammered. He had kept his word and thus we gave him some money. We also gave him and a friend of his a ride back into the town, they waved at everyone and laughed as we rode by.
The ride back to Antiqua was accomplished mostly in daylight but as we got close, the sun fell along with heavy rain. We pulled off to throw on our rain gear, and obviously then the rain mostly . We snaked our way through the traffic and made it back into the city where we hunted down dinner. We shared an absurd amount of chips/guac which made our meals almost unnecessary. I had the local specialty [insert name that starts with P]. When we arrived back at the hotel, Tim was still nowhere to be found but a message on my phone indicated he was out getting food/drinks. When he arrived back, we learned that he had indeed made it to lake Atitlan, but went to San Pedro (Likely because he doesn't like cliff jumping).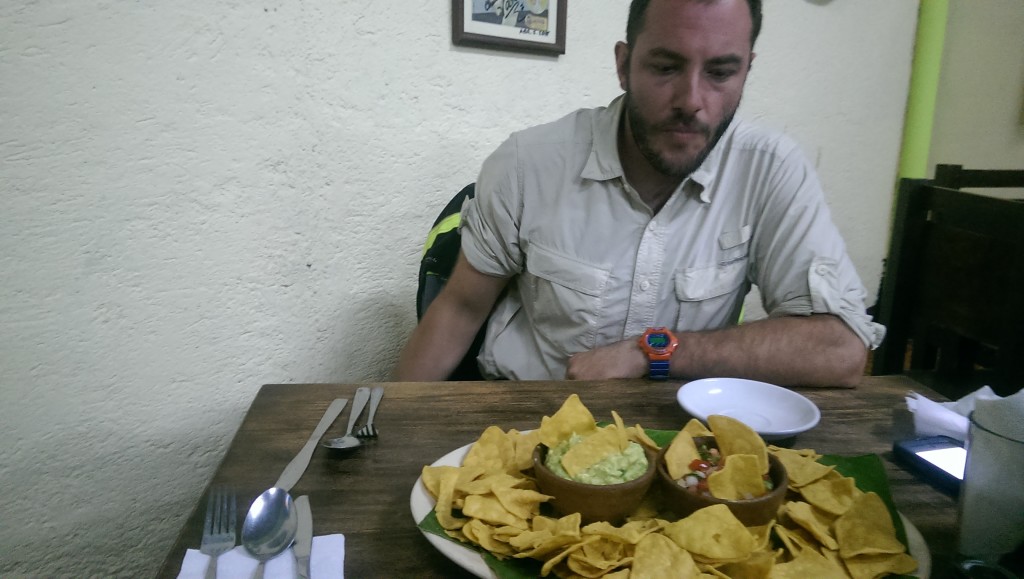 On Monday I decided to ride to Guatemala City on my own, get a change of pace and some solitude, a luxury we rarely get on this trip. Tim decided to hike Acatenango, a grueling hike up a nearby volcano while Matt finished his Spanish lessons and rested to try and rid off an impending cold. The ride out to Guate started off with an excellent twisty mountain road that sadly ended far too quickly. From there it was through some small towns, negotiating traffic swiftly until I was on the outskirts of Guatemala City. It was obvious that the city was rapidly approaching when the traffic came to a grinding halt. When this happens there are always two options, sit alongside the poor saps in cages (cars) or meander your way by any means possible to the front. These methods can consist of but are not limited to: riding on sidewalks, riding in the middle, riding down the right, riding down the left, riding in the bus lane, riding in the shoulder, riding on the sidewalk, but will typical be a smooth cocktail of several of the aforementioned. After a successful bout of snaking my way up, I found myself waiting at a light with no cars ahead. I gunned it out, racing ahead of the tiny bikes to my left and right. I was far ahead when I suddenly found my heart begin racing. In my periphery I spotted a motorbike pulling out, this caused me to instinctively move from the right lane to the left. The problem with this reaction was that he was not pulling out, he was pulling across (illegally) at a snails pace since there was a divider he had to navigate around. This meant he was now blocking the entire left lane that I had just quickly jumped into. (note: I was not going slow) Reaction 2 was to do a quick and precise combination of decreasing my speed while also redirecting back to the right lane. And in the blink of an eye I narrowly missed him and continued about my day, this is all standard during a typical day of riding in Central America.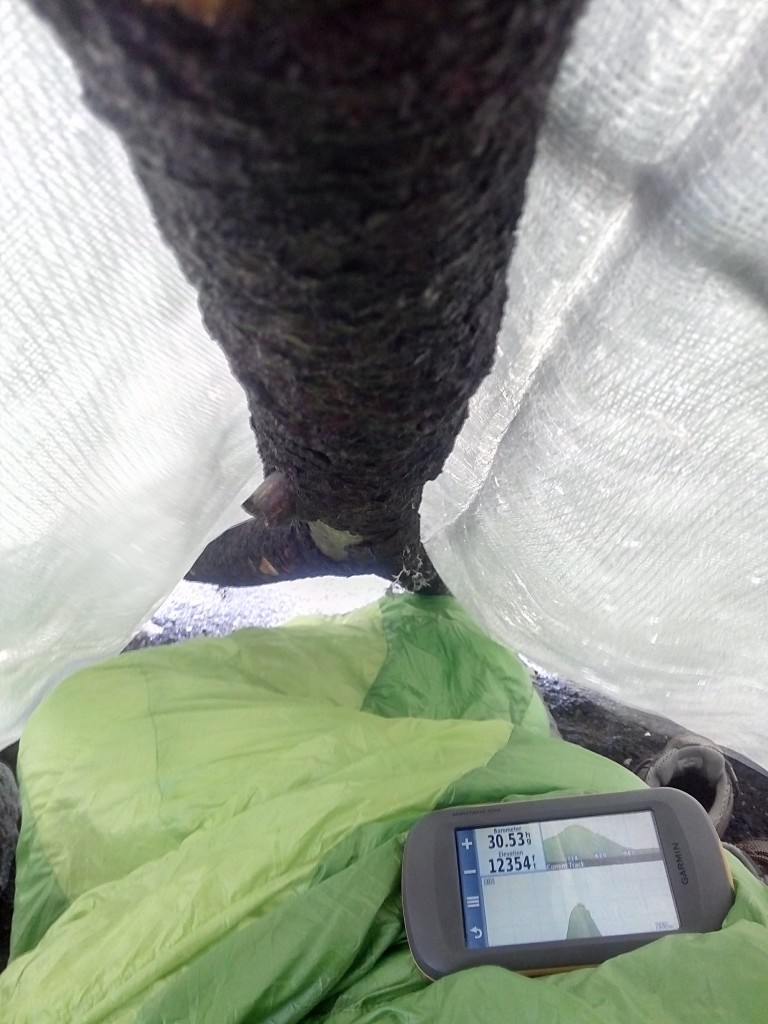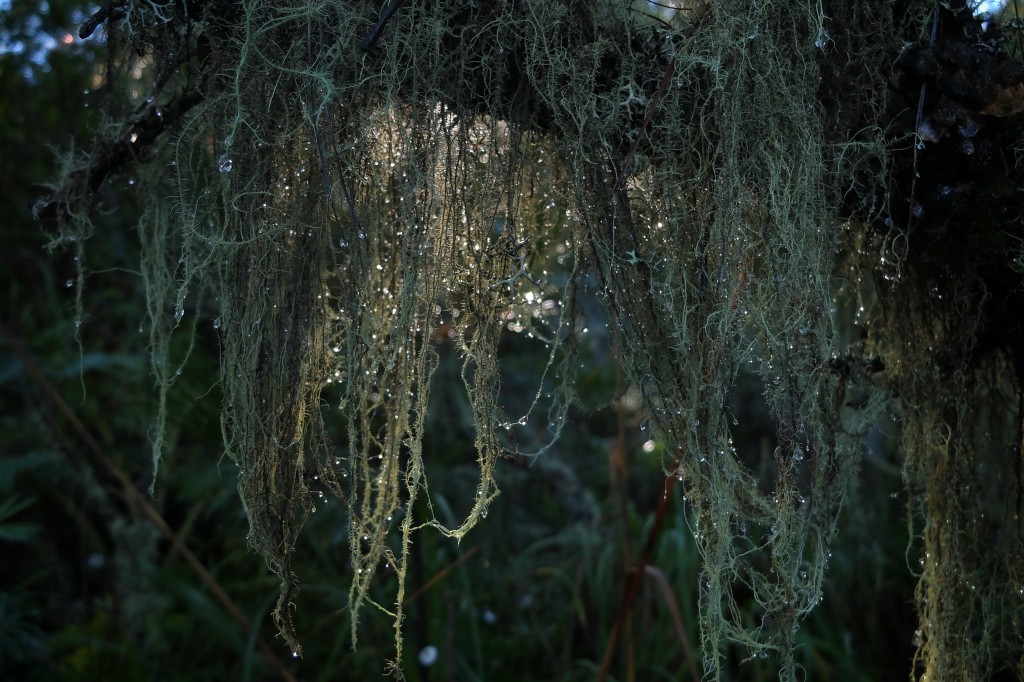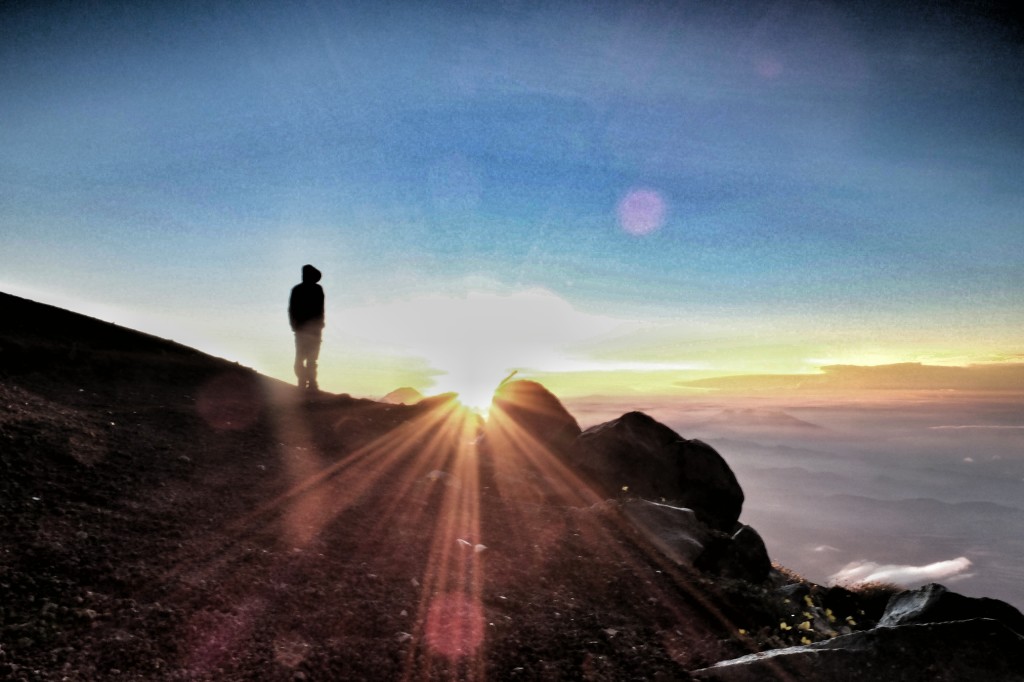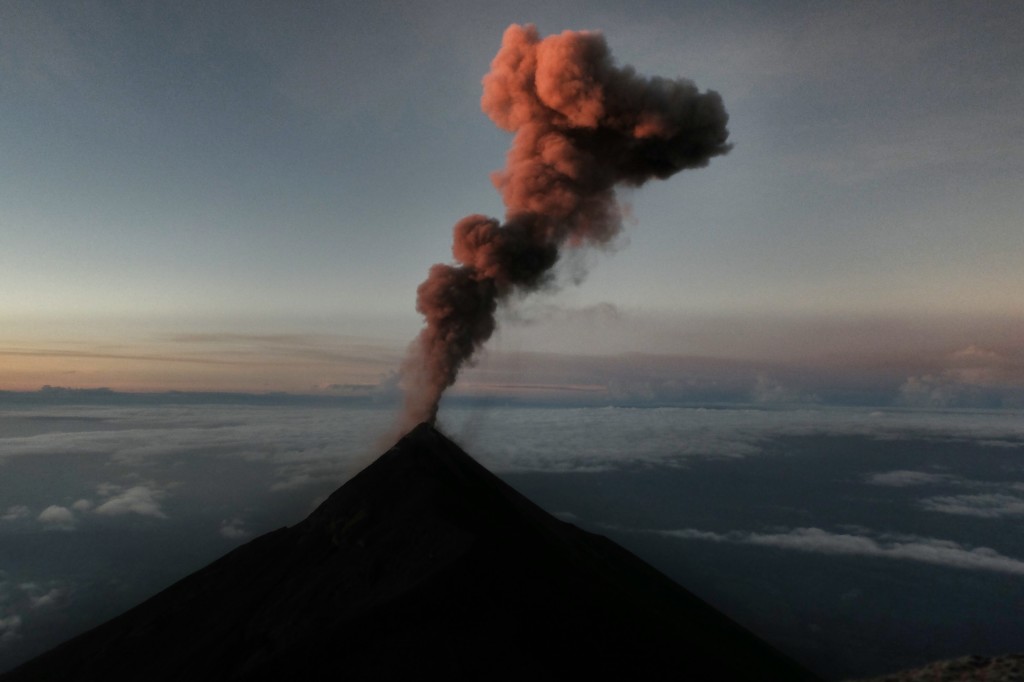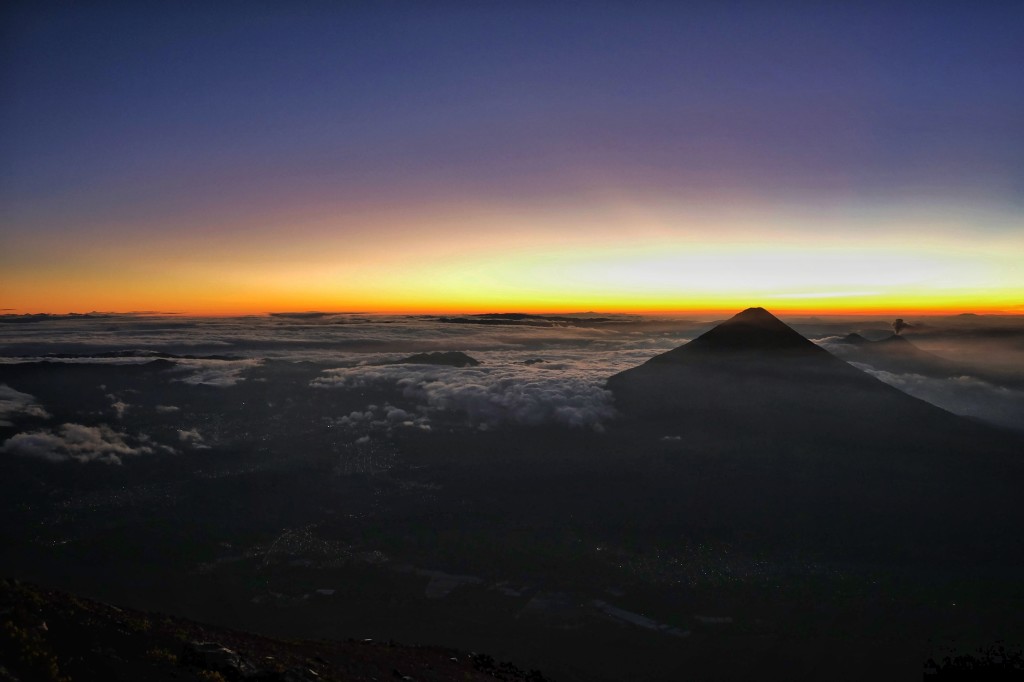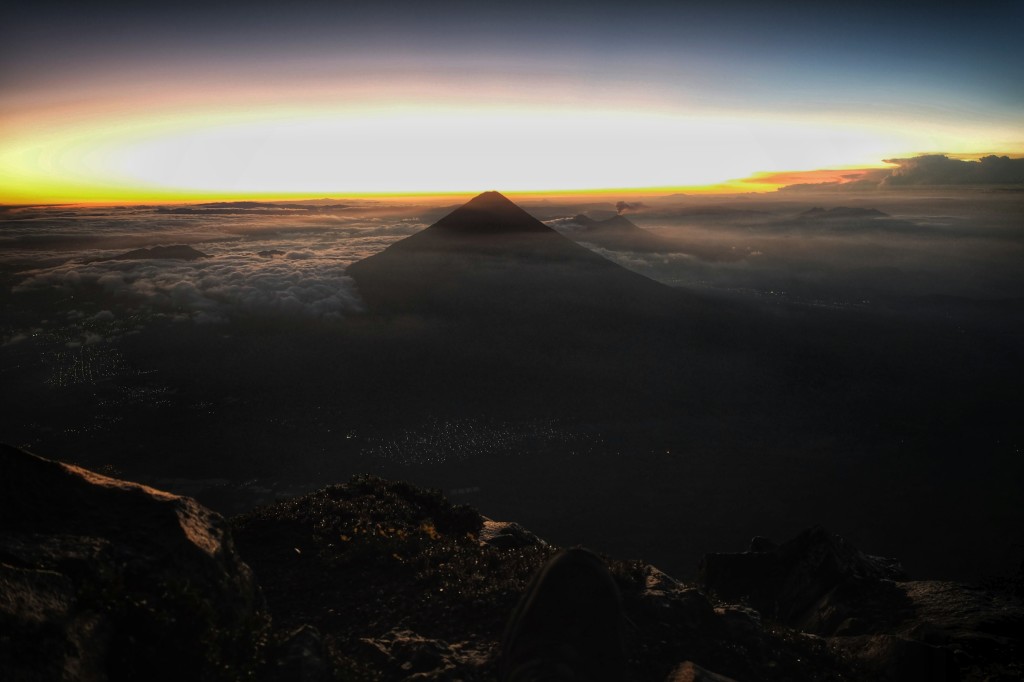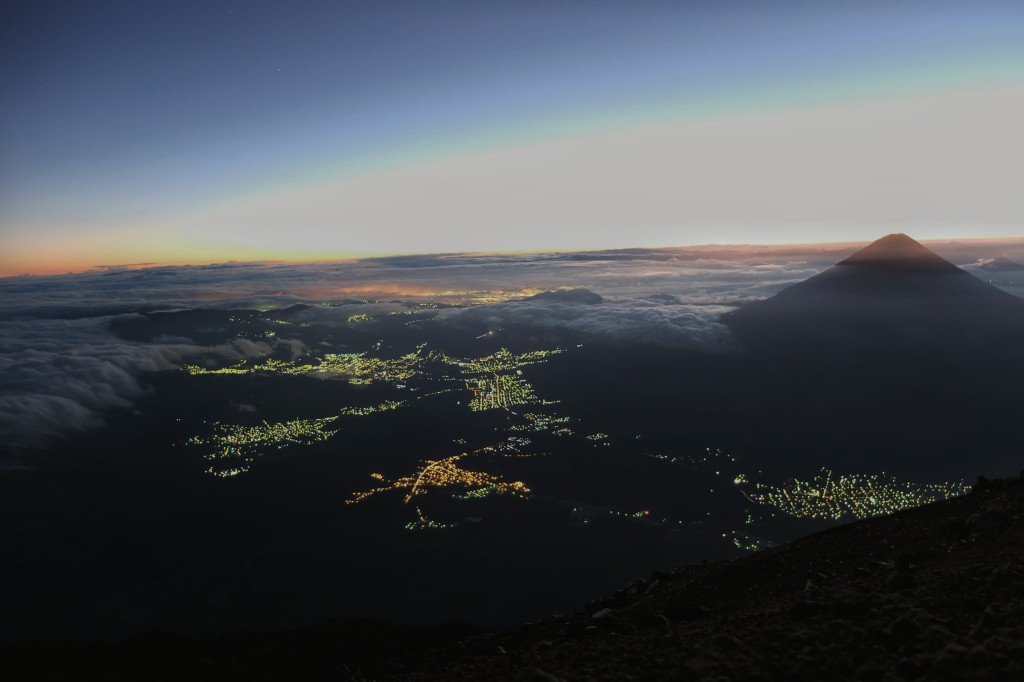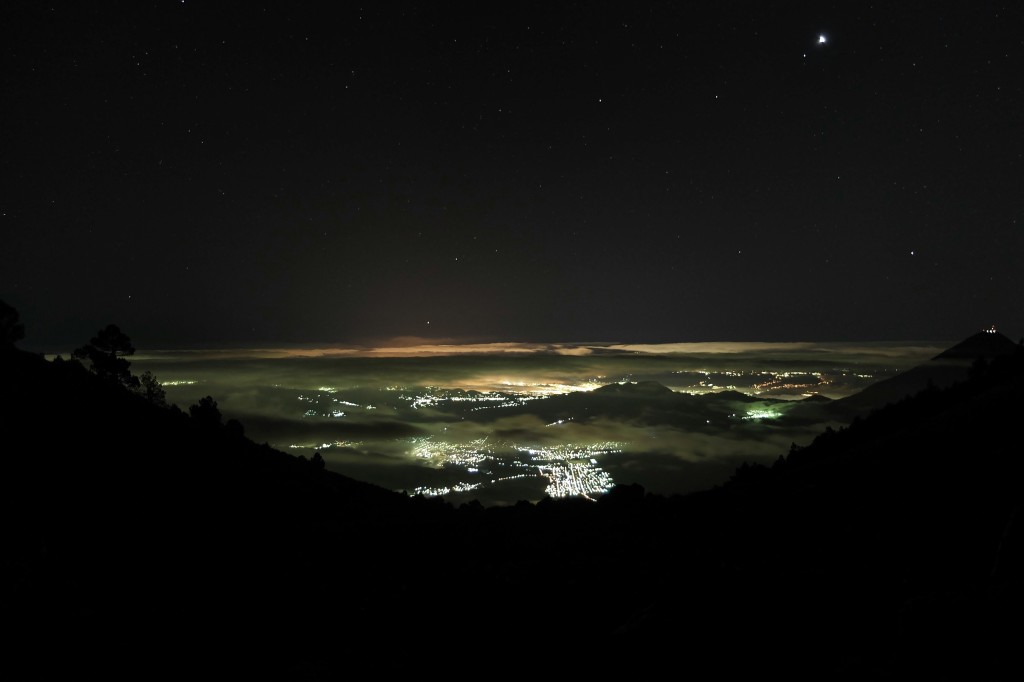 I arrived at my hotel, the Hilton which I used points to procure, a perk from my days at PwC. I lounged around for awhile, enjoying the absurdly comfortable beds and shower. As night fell, I headed out to meet up with a new friend and grab dinner. Its pretty amazing how easy strangers can become enraptured in conversation and transform into friends. Despite feeling totally safe, I was told it was not safe to walk around (which I had been doing and am still doing) and was given a ride back.
Tuesday morning I went out to the local San Martin Panaderia to get delicious baked goods for very little money. I made quick work of them and then sadly found out that my hotel didn't have any rooms available for that night. I was forced tomove down the street. Once checked into my new hostel, I headed out in search of fork seals. Logically I went to Suzuki first but they did not have them. This led me to the next question Donde esta Honda? This question raised several confused looks and ultimately was met with the response, No, tiene Suzuki. Clearly I understood that I was riding a Suzuki, and I further explained that Los sealos por Suzuki y Honda son iguales. (probably totally butchered it.) After some back and forth, I was at Honda, where they had the correct seals for my Suzuki. Mission accomplished.
As it was getting later, I headed back to the hostel to wait for Matt and Tim. After some time, I decided to head out and walk around. I bought a pair of jeans, some plantain chips, and a banana. Then looped back to the hostel. Matt and Tim had arrived and had also already found food so i was back out to get dinner. At this point it seemed like even the fast food joints were closed. My options were a taco place and 24 hour pancakes. I sat down at the pancake place and a minute later realized. I don't want pancakes at all and minutes later was gorging my face in a monstrous smothered burrito.
Soon we were all asleep, resting before crossing into country four the next morning..