It may have been ambitious to think we could ride from Philadelphia, PA to Yosemite, CA and back in two weeks on vintage bikes. I proposed a "budget vintage" trip, the plan being to buy a bike, get it trip ready and spend less than $1000 USD. Not to mention the stipulation that the bike must have been made before the rider was born.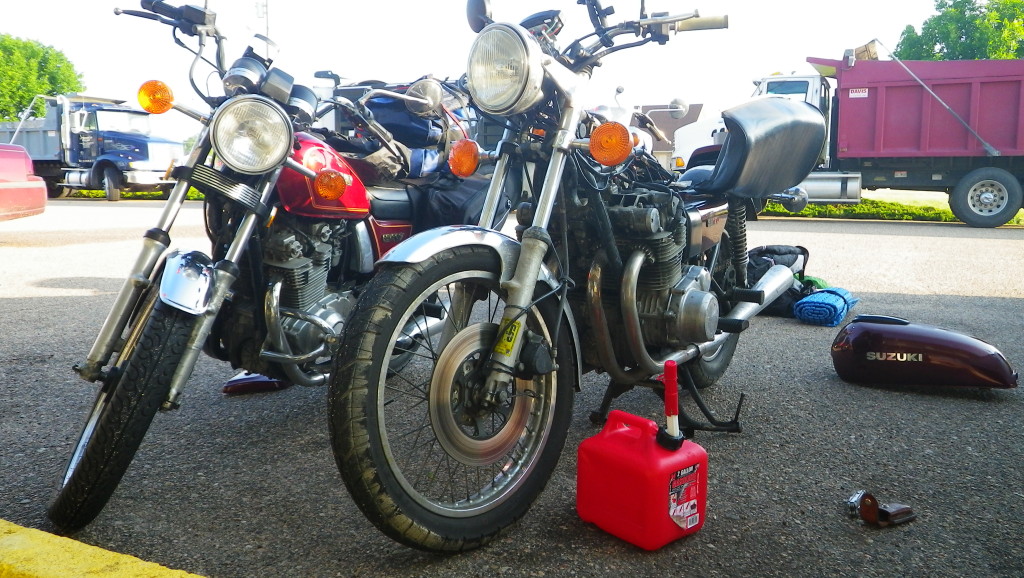 "ON DAY ONE" At 150 miles we realize one of our compatriots on a CM400C has pulled off to the side of the road. Pat and I stop to assess the problem, quickly realized we would be towing Tony for the next few miles. Some features of the CM400C (where the C stands for custom) are sloping bars, a raked frame line and most importantly a reduced capacity tear drop gas tank. This was going to be a long trip with fuel stops every 150 miles. Luckily Tony was a good sport about it and purchased a custom aux tank. As seen in the photo above. Initially our sights were set on Yosemite but the pace of the trip just didn't allow for it. The lofty goal of making it 970 miles to Davenport Iowa faded just a few hours into the trip. On day two we re-assessed and adjusted the finish line to Yellowstone.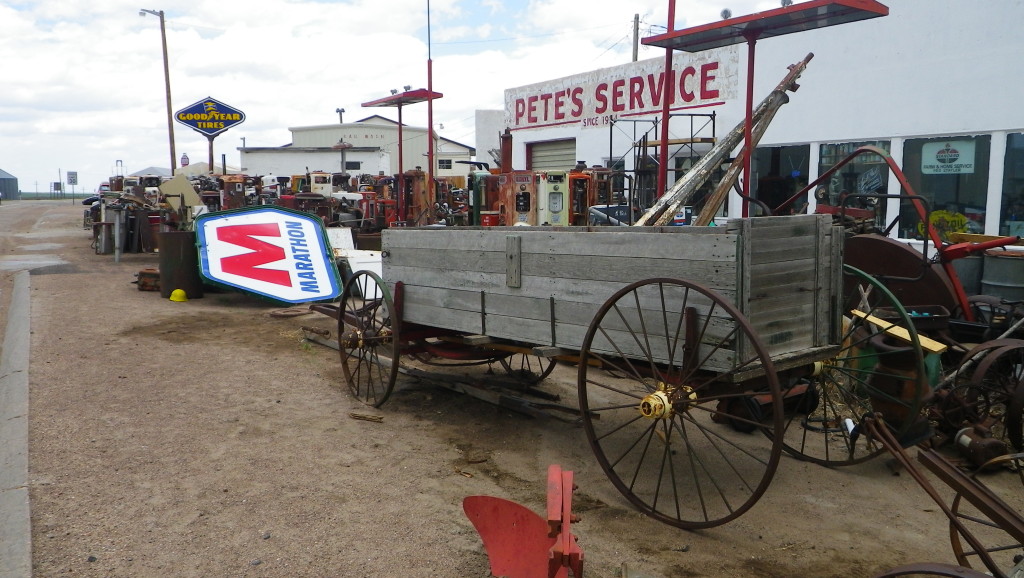 After 3 days of hustling on the highway to make miles we finally decided to hop off 90 in favor a smaller country road, The Lincoln Highway.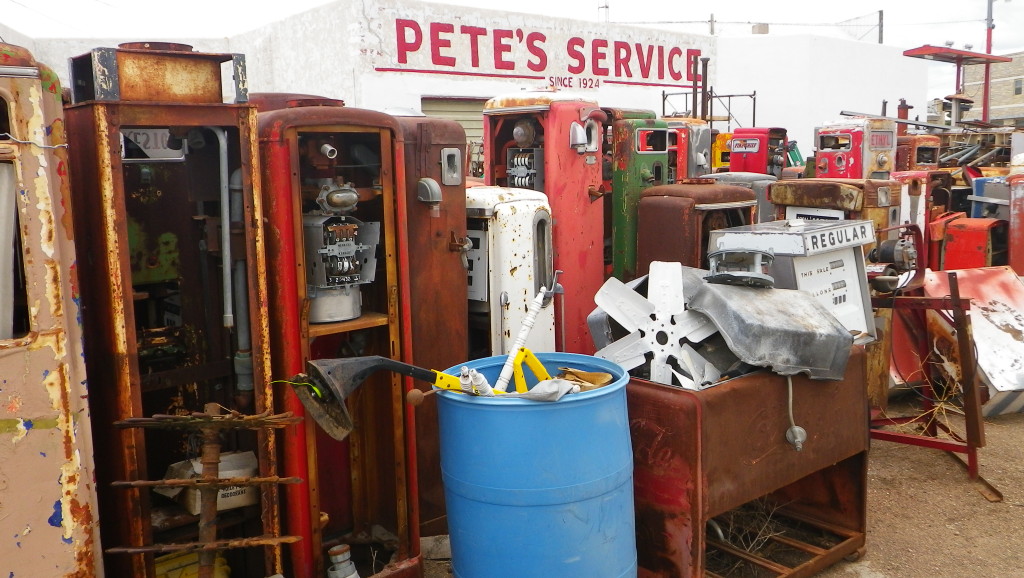 We made a stop at "Hell's Canyon" which was really beautiful but also really difficult to capture since it was surrounded by a chain-link fence.


Outside Yellowstone in the Tetons we decided to see how high we could get on a dirt road before it became impassable. Unfortunately we didn't make it too far.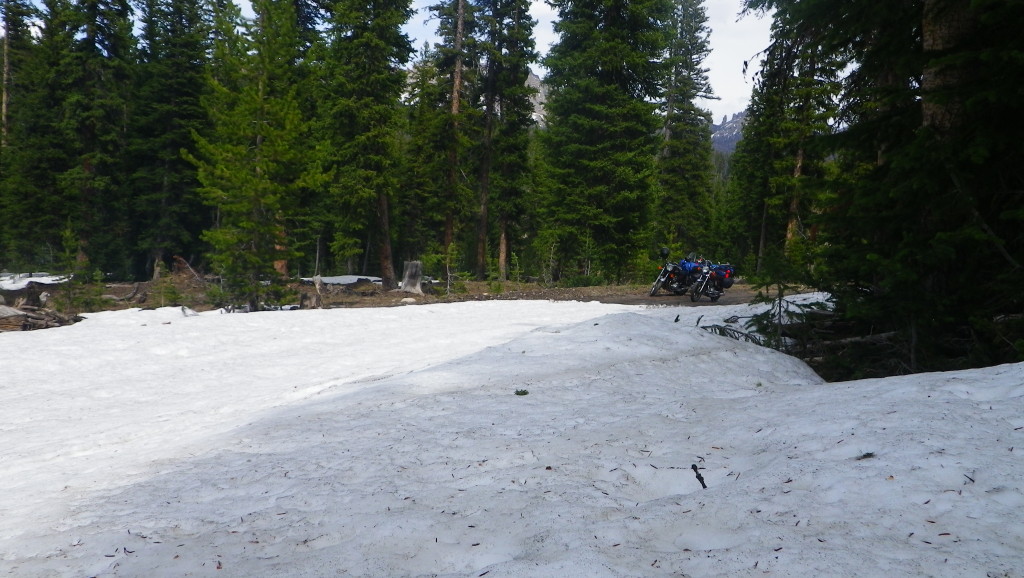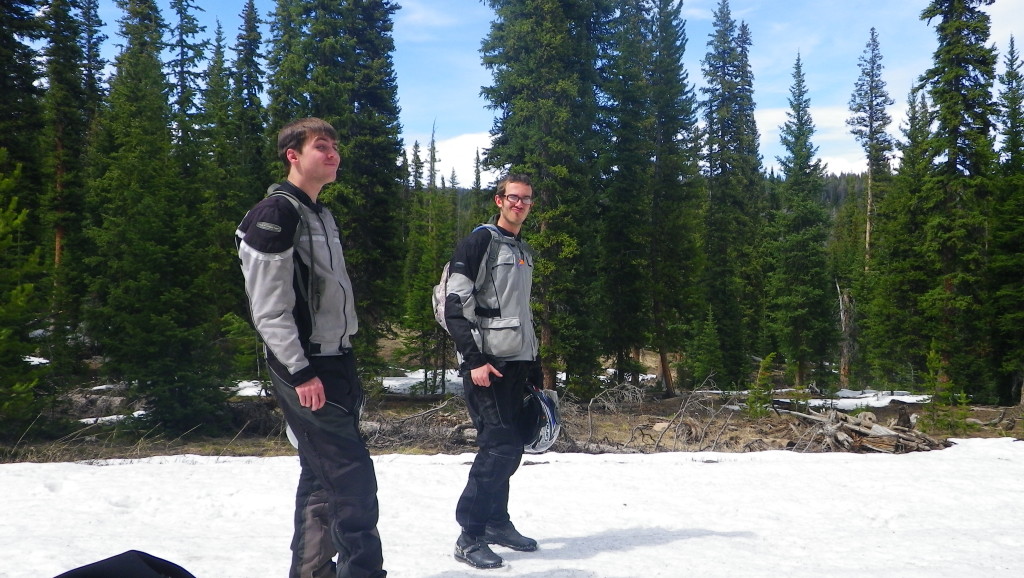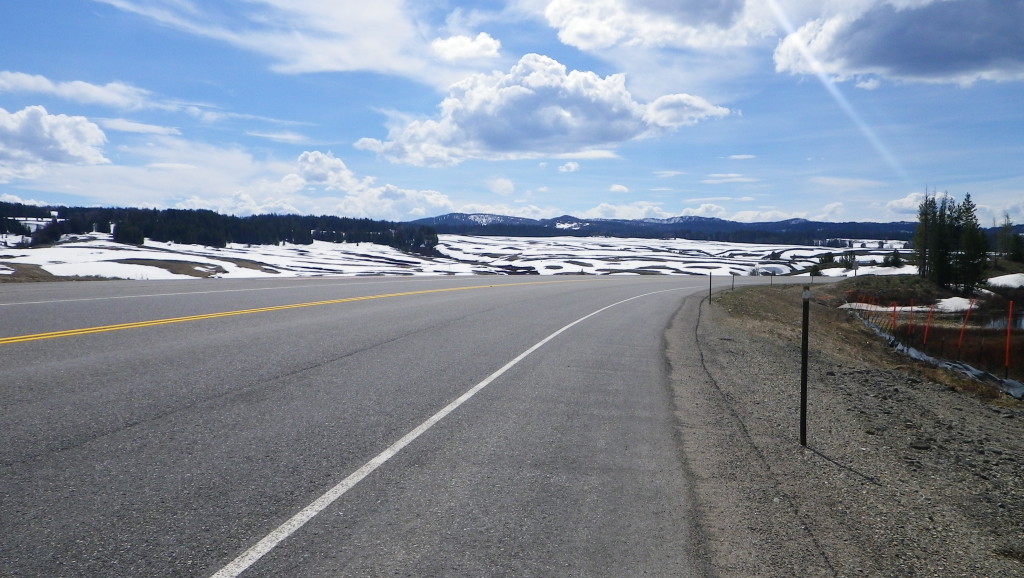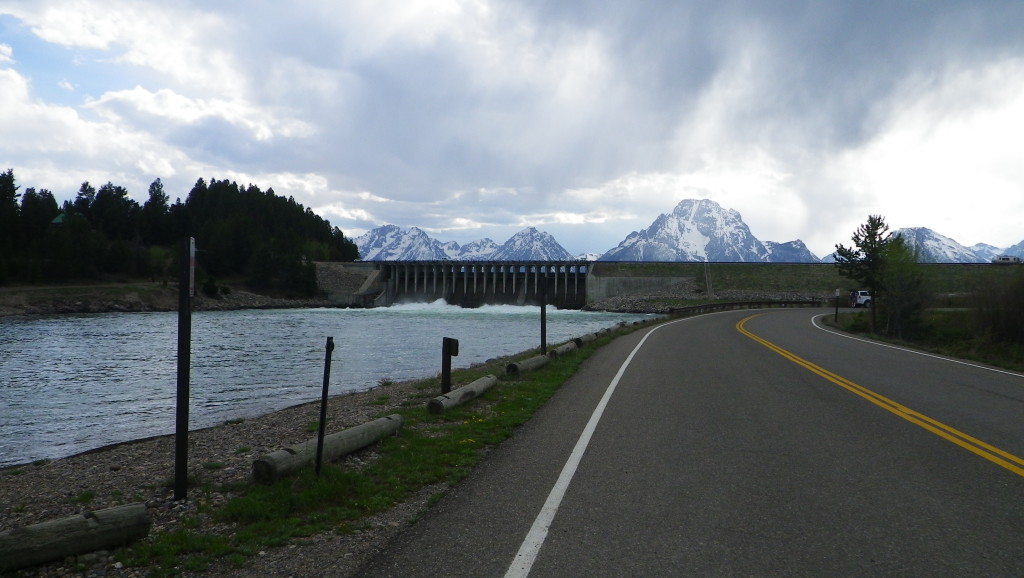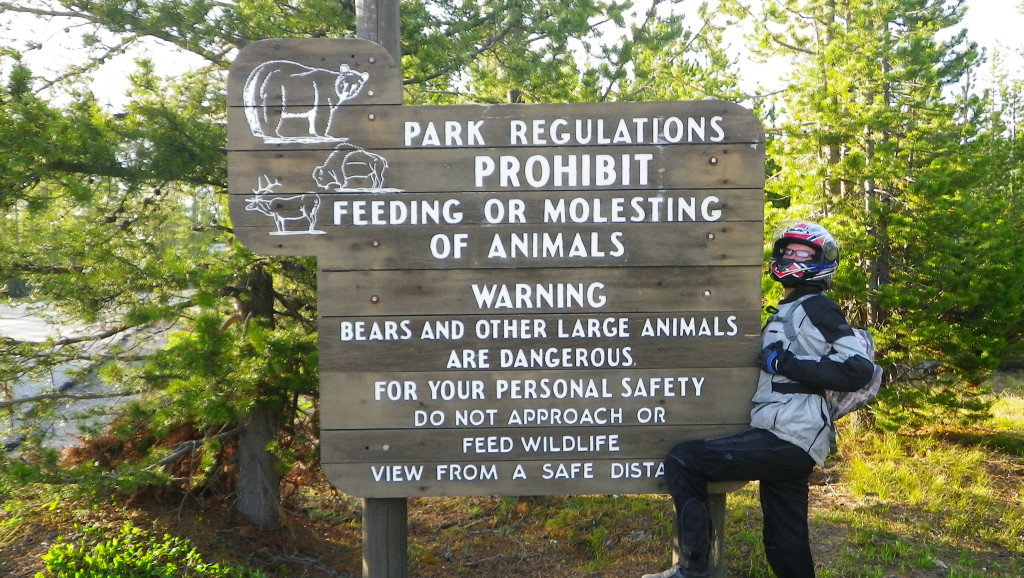 They didn't say anything about signs.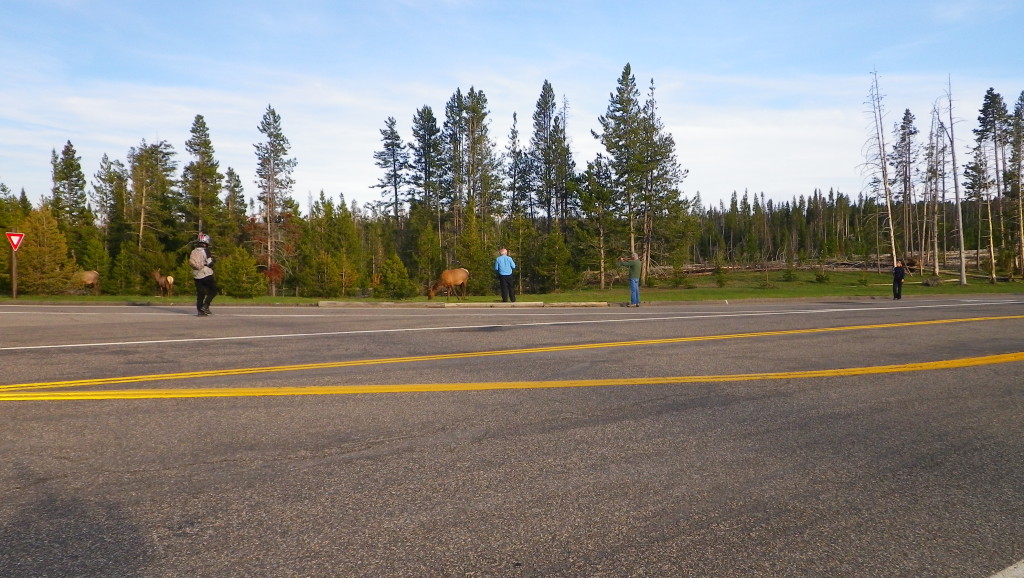 What you can't see in this picture is the guy running towards the moose with his baby in a carrier.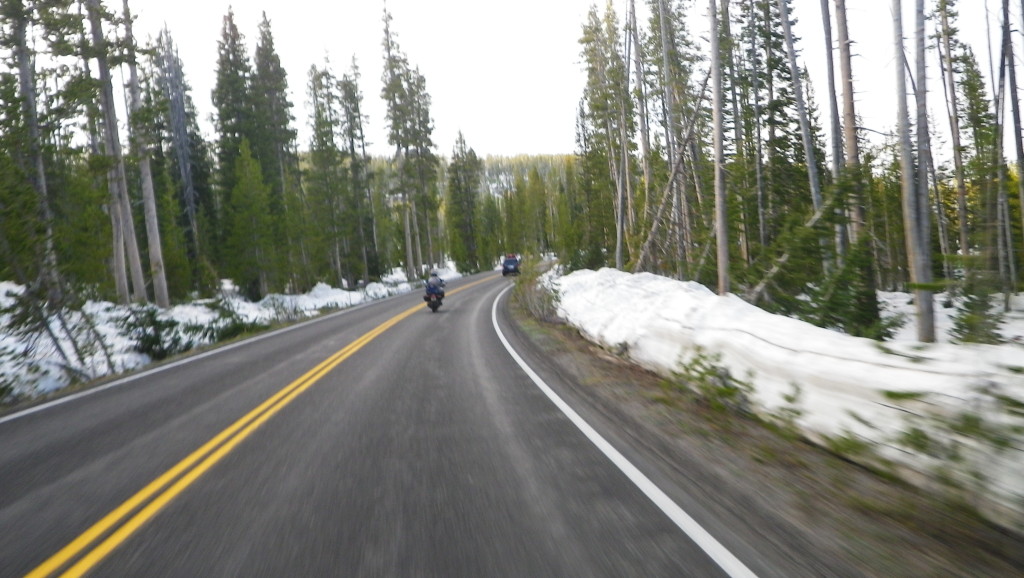 Who knew there would be snow in Yellowstone in May. Snow was a recurring theme of this trip. Ultimately it snowed for our entire 3 days in Yellowstone off and on. We also hit a 50 mile stretch of snow on our return home near TenSleep, WY. Riding through deep snow on curvy mountain roads really ups the ante but also made for a ride we'll never forget.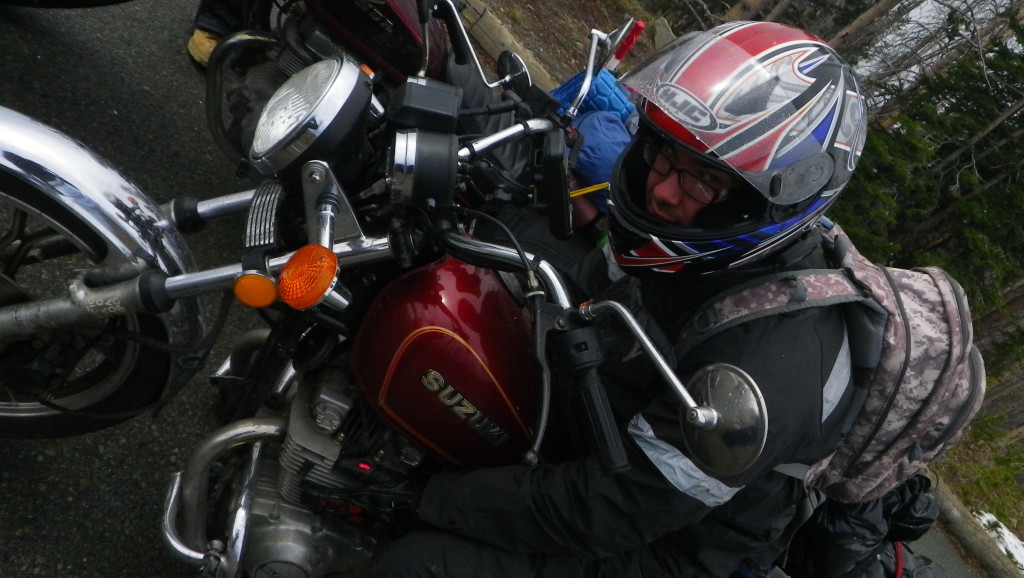 Pat in summer weight gear surely didn't expect it.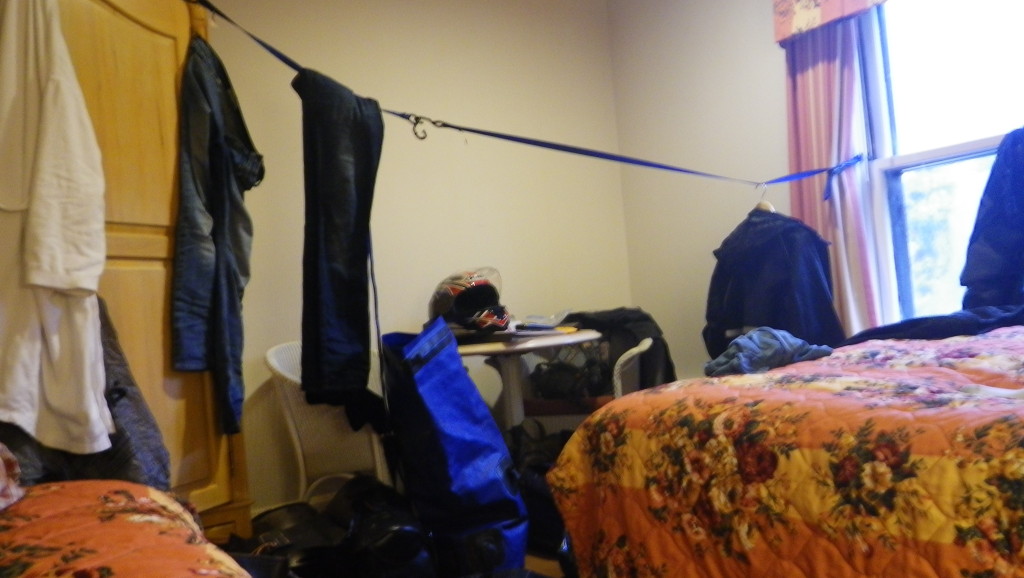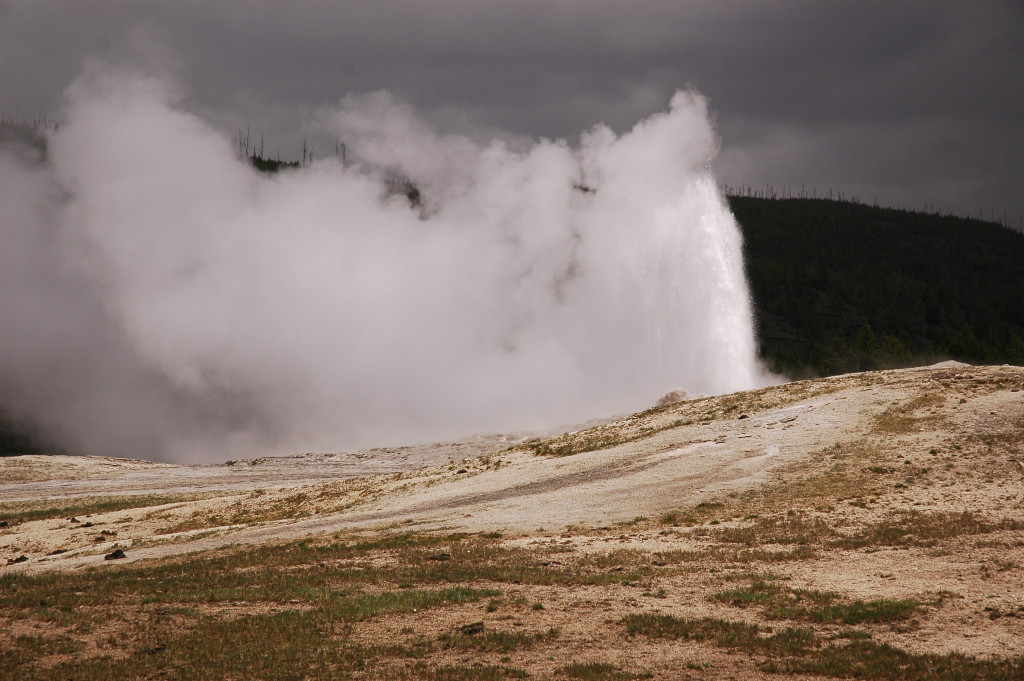 This place is leaking from everywhere.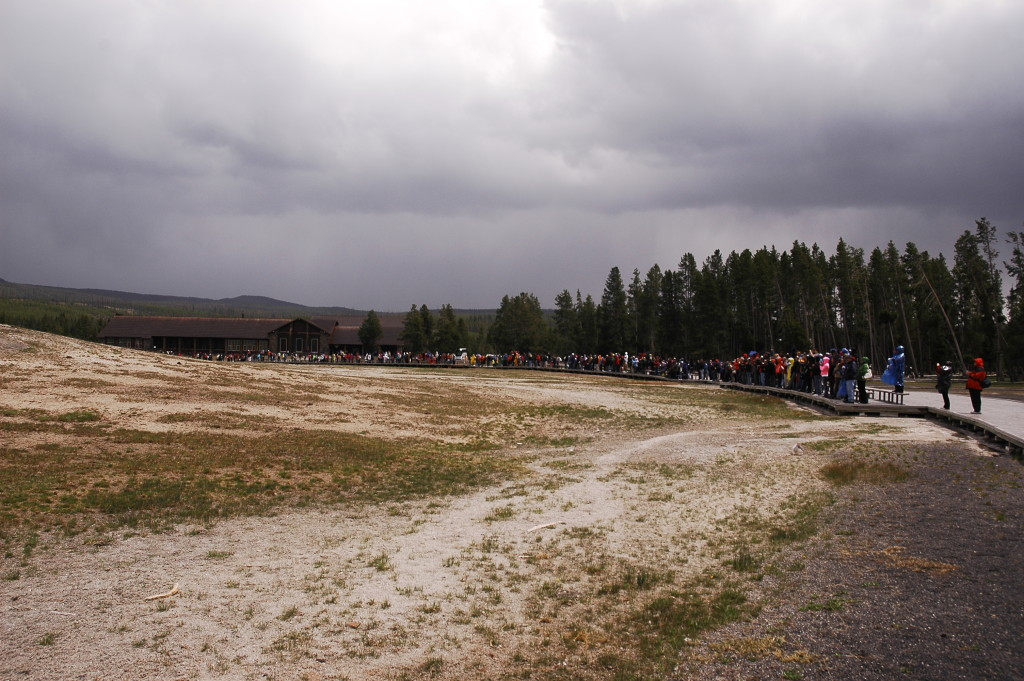 Spectators