Pura Penataran Agung
This temple is in a class of its own. By far one of the most beautiful temples we have seen in Bali. It is also one of the most sacred sights to the Balinese people. They come here to climb some 1700 steps to the highest shrine while stopping at each of the lower 6 shrines to make an offerings and pray. It is also one of the island's nine directional temples with the function to protect Bali and the Balinese from evil spirits. The scooter ride from Amed was through beautiful rice paddies and undulating country roads. Followed by a climb to 4000′ above sea level. We switchbacked our way up the mountain to find that there are not many tourists here which is a departure from the typical Bali temple. The place has a palpable spirituality that demands reverence. Location: -8.390823, 115.629403
---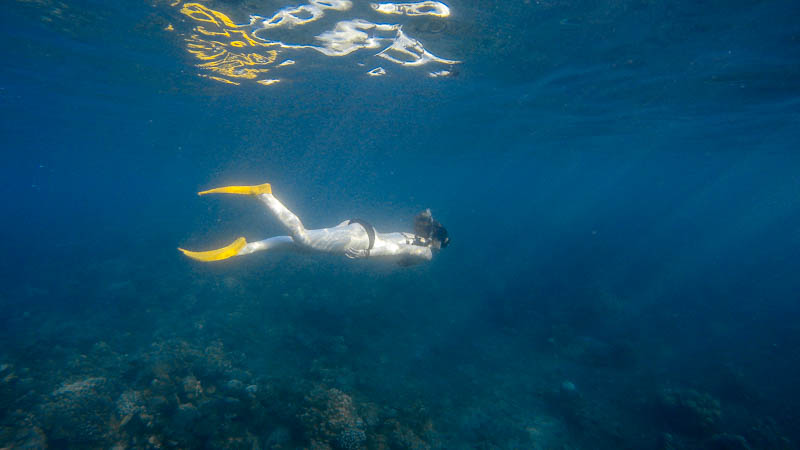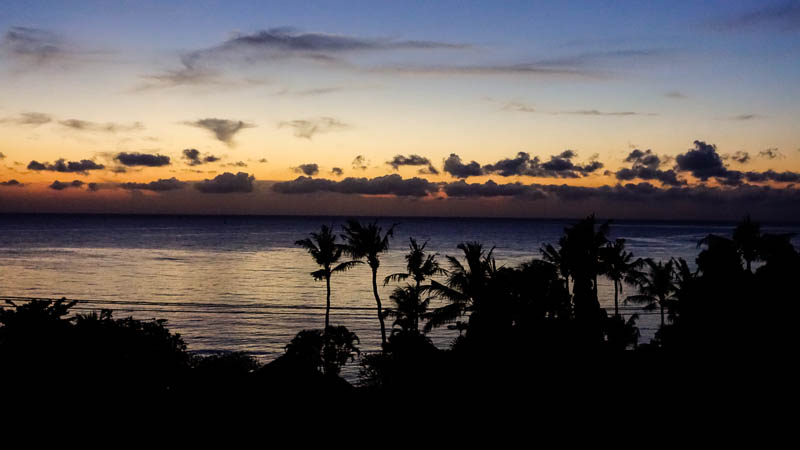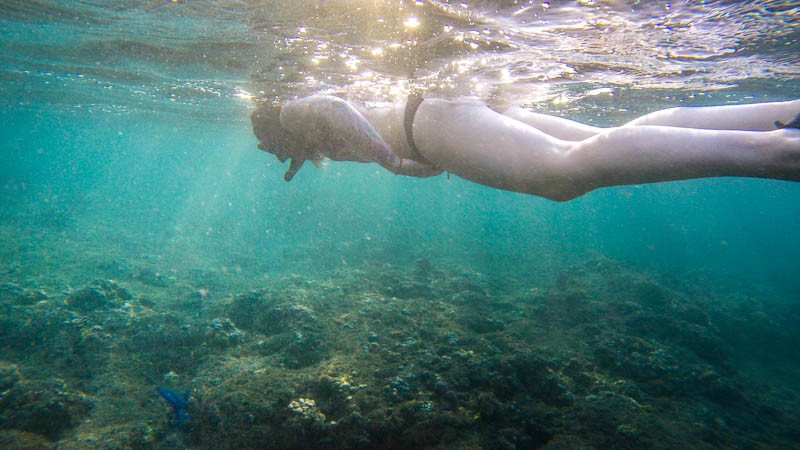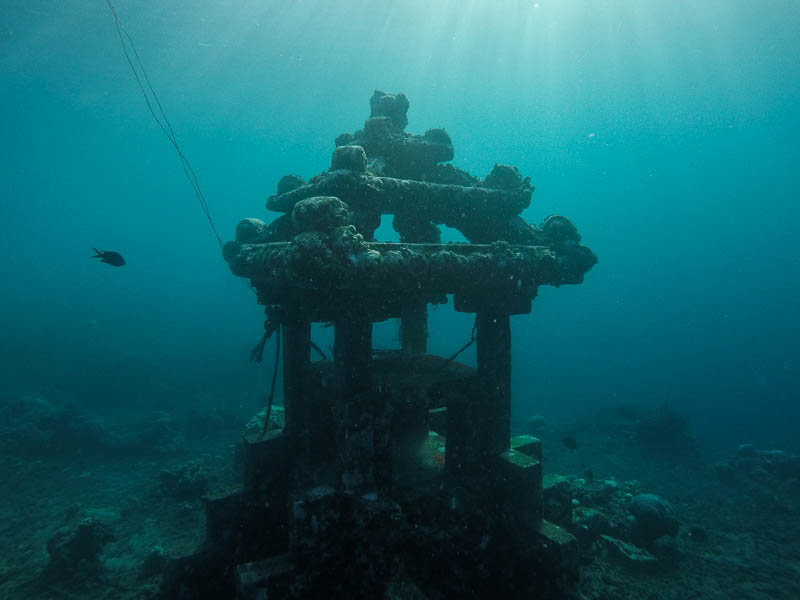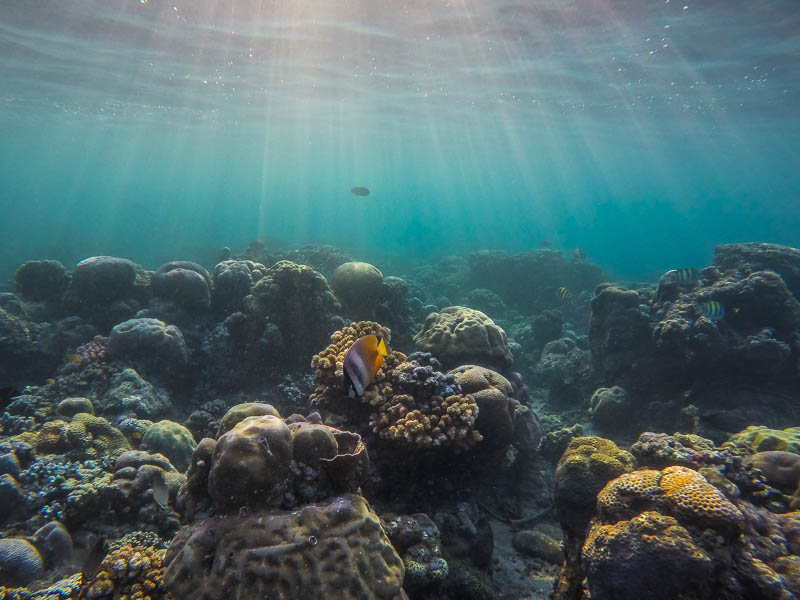 There are a few sayings I remember from being a kid. "Why did you take this apart? Can you put it back together? Don't talk to strangers and certainly don't get in the car with them. Don't meet people in real life that you met on the internet." Nowadays we go on the internet to find a stranger and get in the car with them. Not only that, but we pay them for it. Our driver, from Mount Batur, was as nice as just about everyone we have met so far. But his limited english and rally level speed made the conversation of "You are taking the longest way possible to Amed, impossible." What does one do when your driver just keeps smiling and saying OK while passing trucks on uphill inside blind curves? You sit back and relax because the ride that should have taken 1 1/2 hours is going to take 4. Plenty of time to see the country side. 
We ended up in Amed for two reasons; one to visit the Penataran Agung temple that Anais found and two to take the ferry to the Gili islands. As it turns out Amed is a perfectly slow and inviting town hidden away from the rest of the tourist chaos that is Bali. The locals are friendly, the food is good, and the sun is strong. The other great thing about Amed is you can walk from your bedroom over looking the ocean, rent some snorkeling gear and be in the water in 15 minutes. The views under the water were not too bad either. I didn't know starfish came in blue!
We check out three scooter rental shops even though the first one gave us a good price. It seems to be the backpacker tradition to always believe there is a cheaper price just around the corner. We rented from the first shop. Scooter Secured we headed to Pura Penataran Agung. 
Amed maybe a hamlet of a place but it is some of the best diving in Bali. The streets are lined with scuba shops all of which happen to be french. With a plan to head to Borneo in the coming weeks we knew that scuba was out of our budget so we stuck to snorkeling. 
The owner of C'est Bon Homestay was a kind of Bob Marley inspired chap. Every night there was live reggae music and copious amounts of home made rice liquor. I can't say that it was good but it didn't kill us. 
Amed is a good intro to the beach life that is the Gili's. I'd say if you are headed to Bali, dislike crowds, and are a fan of grilled fish and cold beer head to Amed.
Le trajet en taxi entre le Mont Batur et Amed a été plutôt long, après avoir regardé sur Google map à quoi notre trajet allait ressemblé, on s'est dit : dans 1h30 on y est 🙂 ..  Ou pas.. Notre chauffeur de taxi nous a fait faire tout un detour en repassant par Ubud (Direction Sud) pour ensuite longer toute la côte Est de l'île pour enfin arriver au Nord-Est de Bali, Amed. On a pas trop compris pourquoi haha..
Après 4h de trajet, on s'est fait accueillir à l'hôtel "C'est Bon Café" dans une ambiance rasta/reggae par le patron (sosie de Bob Marley). Au top!! Vue sur la plage et les alentours d'Amed, la chambre d'hôtel ne pouvait être mieux! Qui dit Est, dit lever du soleil. 5h30 du matin, je bouscule Tim du lit, debout! le soleil se lève!! D'un sombre orange à un rose pale, avec pour premier plan une allée de palmier, que demander de mieux au réveil??
Location de scoot faite, direction le Temple de Penataran Agung Lempuyang. Perché à 1200m d'altitude, en face du Volcan Agung, la vue est plutôt spectaculaire! Les temples balinais ont tous quelque chose de particulier et different à offrir. Les pierres blanches, les montagnes avoisinantes et la vue à hauteur des nuages, Lempuyang est sans aucun doute special. Beaucoup moins touristique que certains temples à Bali, la découverte des lieux était vraiment agréable. 
Amed est connu pour la plongée avec bouteille ou plongée masque et tuba. La rue principale du village est remplie d'écoles de plongée française! (Ils sont partout ces français haha) Pour nous c'était masque et tuba! Qui était bien assez pour découvrir le temple sous l'eau et la vie sous marine. Après l'effort, le réconfort, une bière bien fraiche au bord de l'eau et c'est reparti!
Le lendemain, me voilà partie à la recherche d'un salon d'esthétique. Un panneau au bord de la route indiquait, "Spa à 500m". On s'engage sur une route rocailleuse avec de moins en moins d'habitations.. 500m plus tard toujours rien, on continu.. après 5 min sur notre scooter on arrive devant une bâtisse flambant neuve et super moderne. On pousse la porte et là, surprise, bien caché du centre d'Amed, un hôtel, spa, restaurant et piscine tout ca entouré par les montagnes! À la base venue pour une simple épilation, on a pa pu resister à l'appel d'un bon massage balinais et de la piscine privative. Complètement imprévu, après-midi relaxation au top!
Le patron de notre hôtel faisant parti d'un groupe de reggae, on a eu le droit à un petit concert tous les soirs. Ses amis en ont bien profité pour nous faire goûter leur alcool de riz local fait maison. Bonjour la cirrhose!!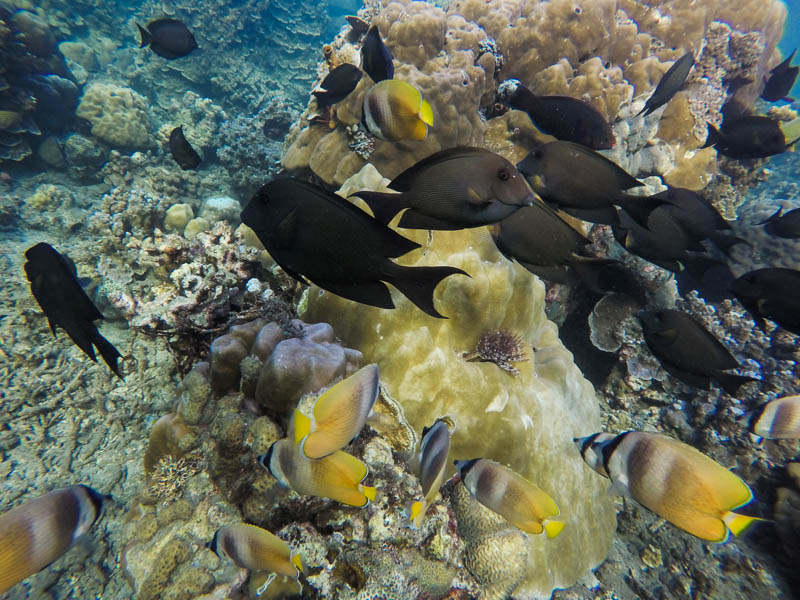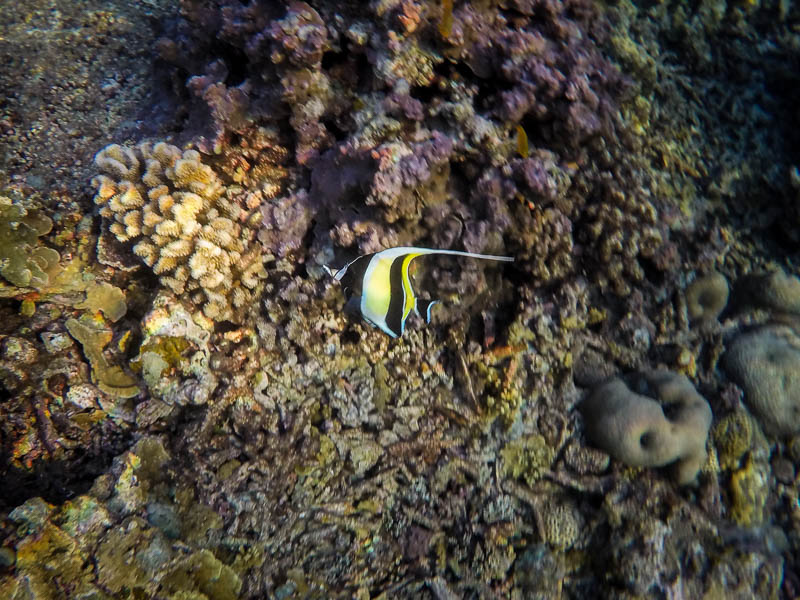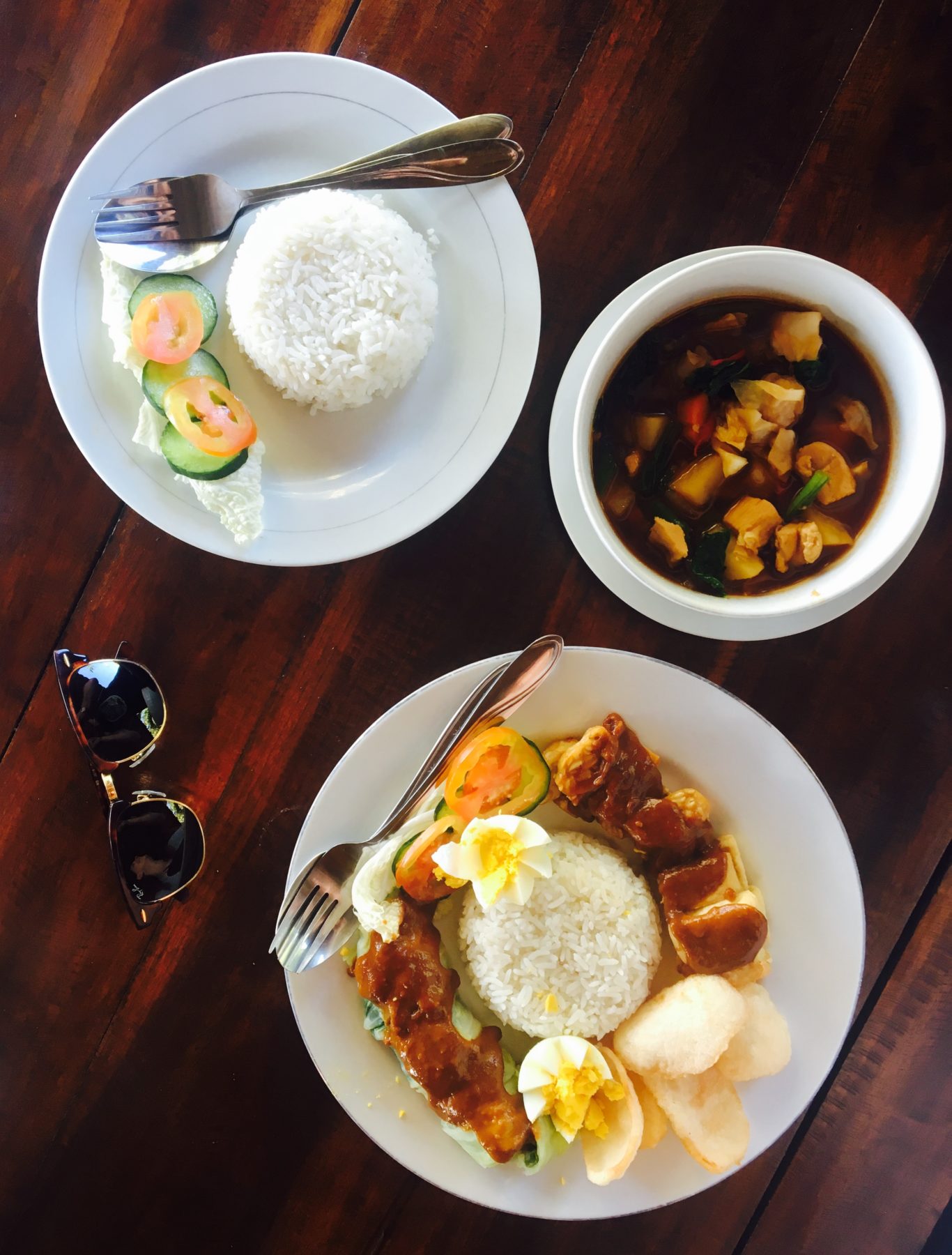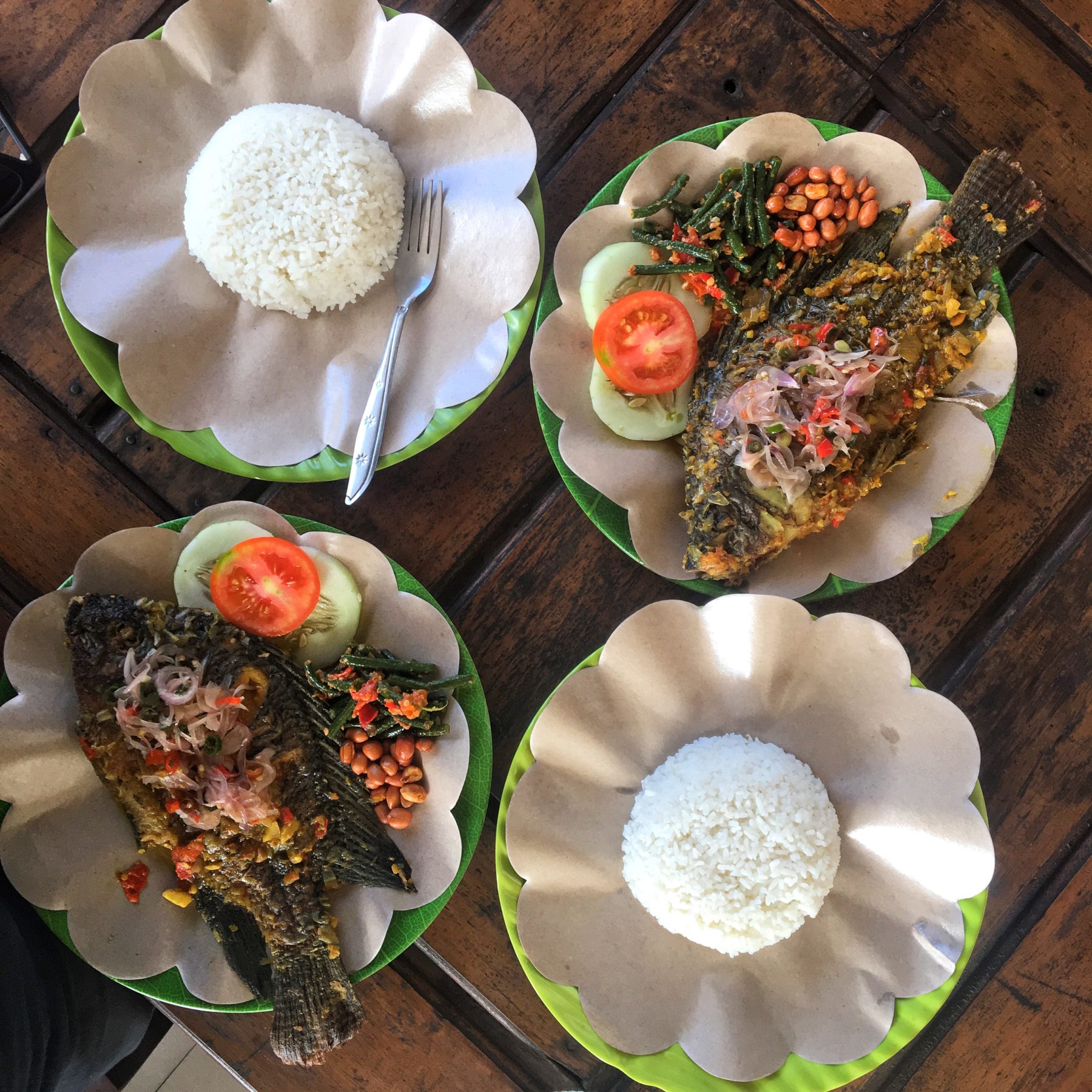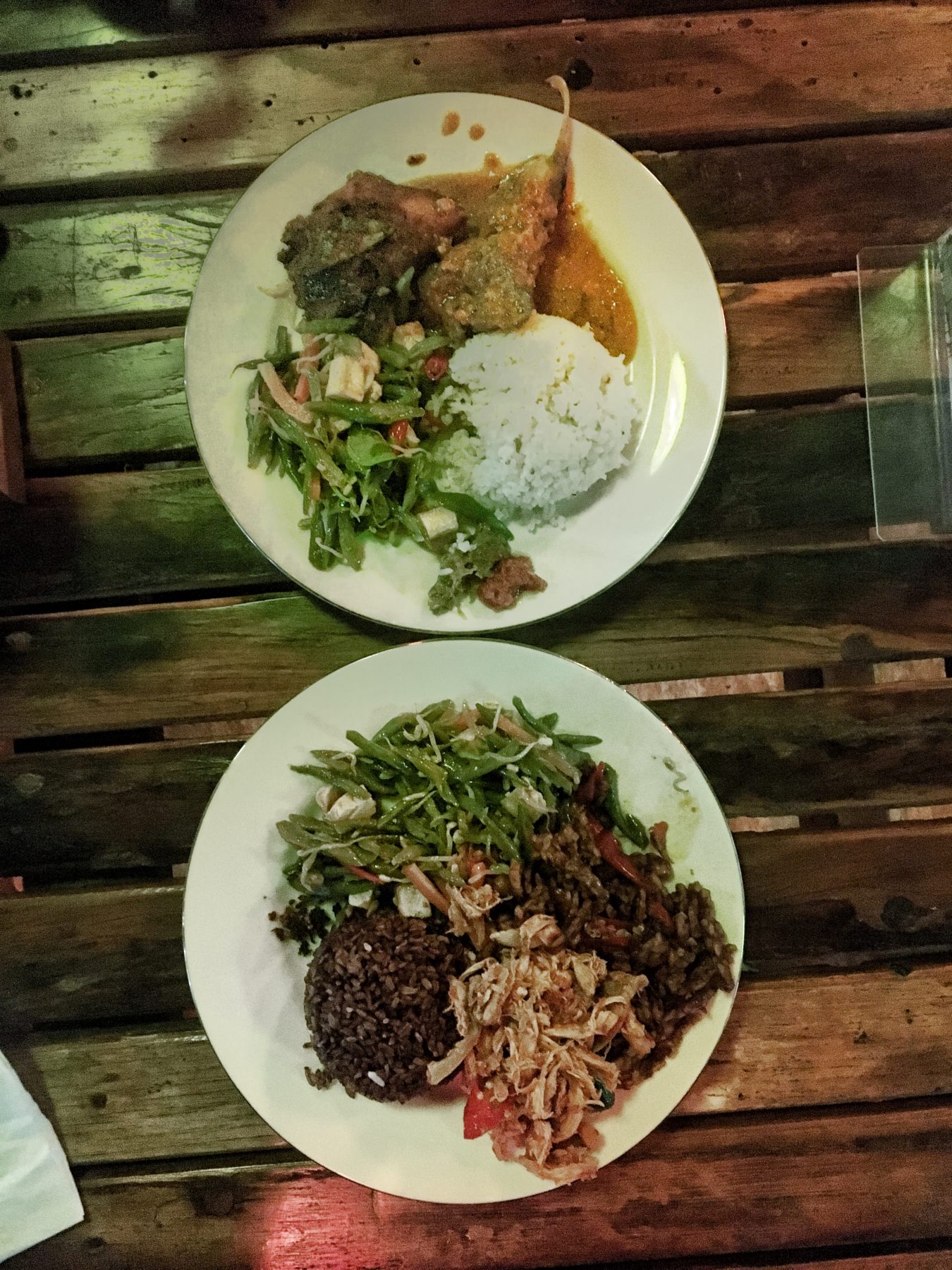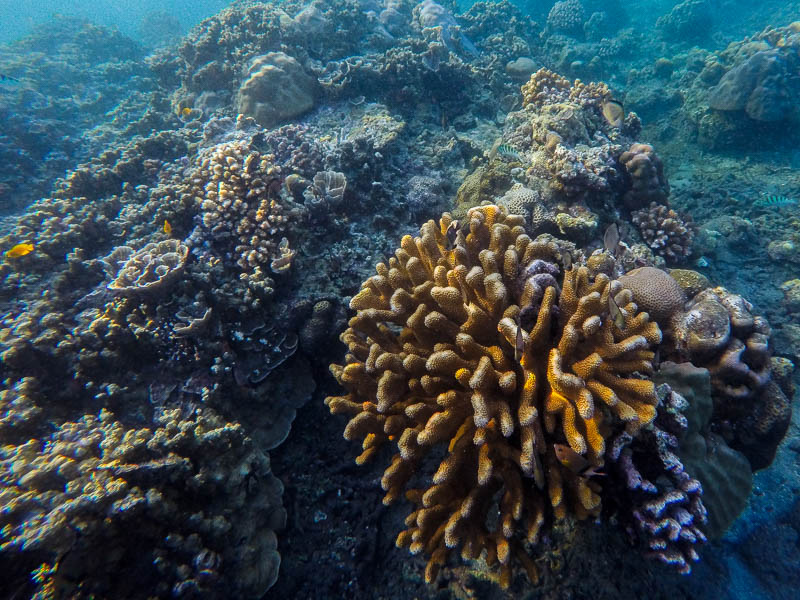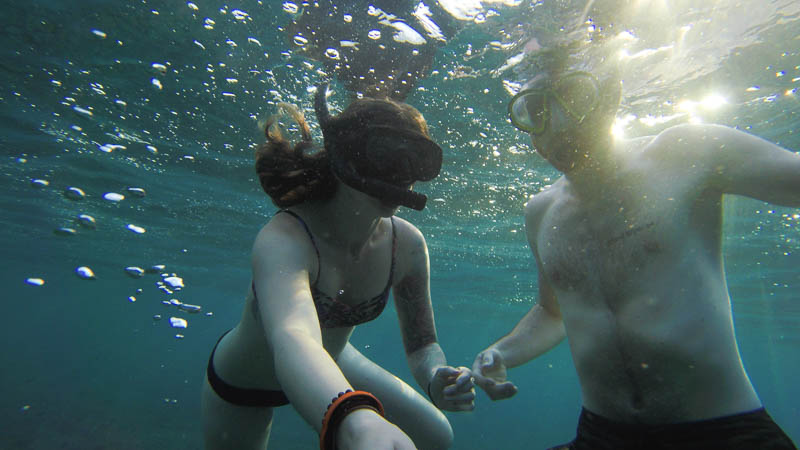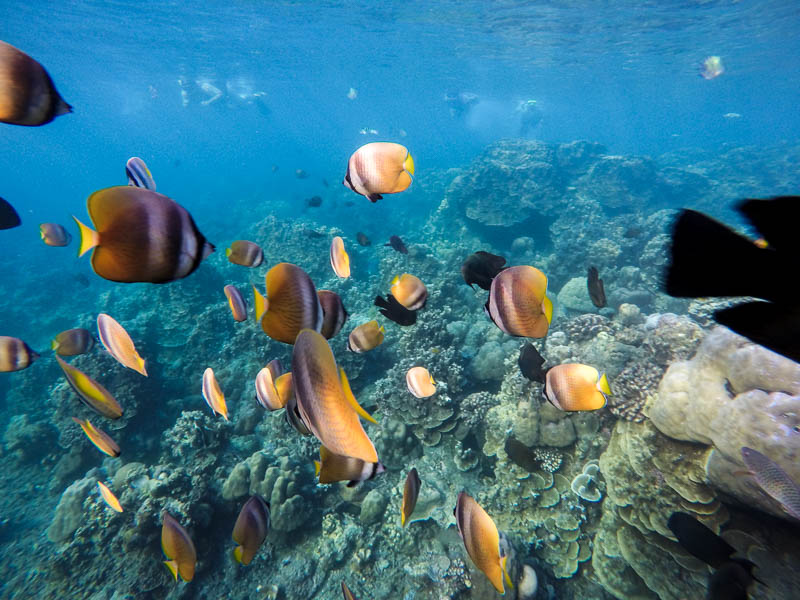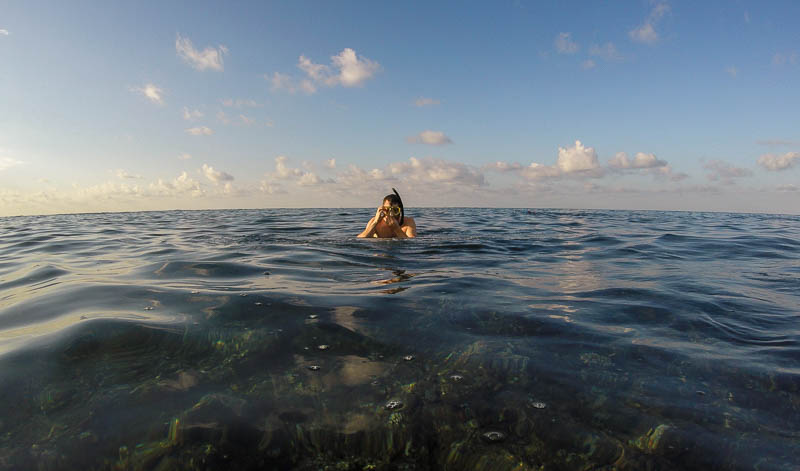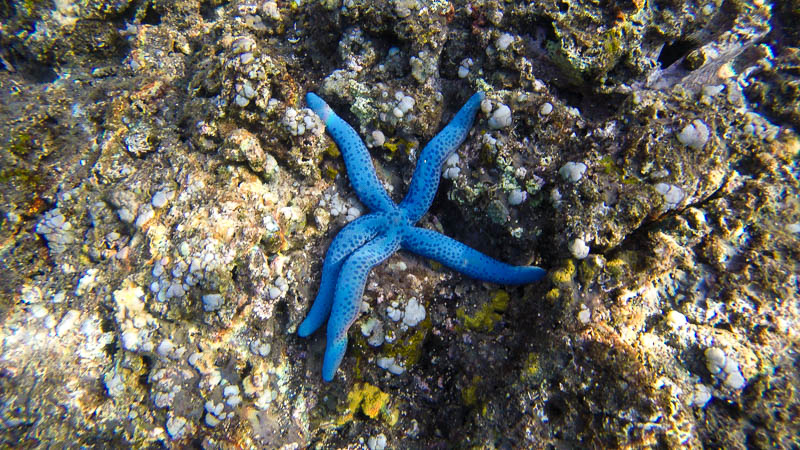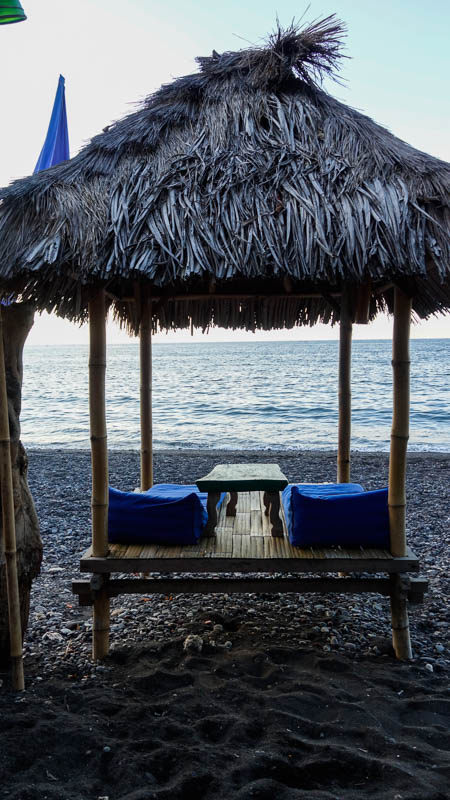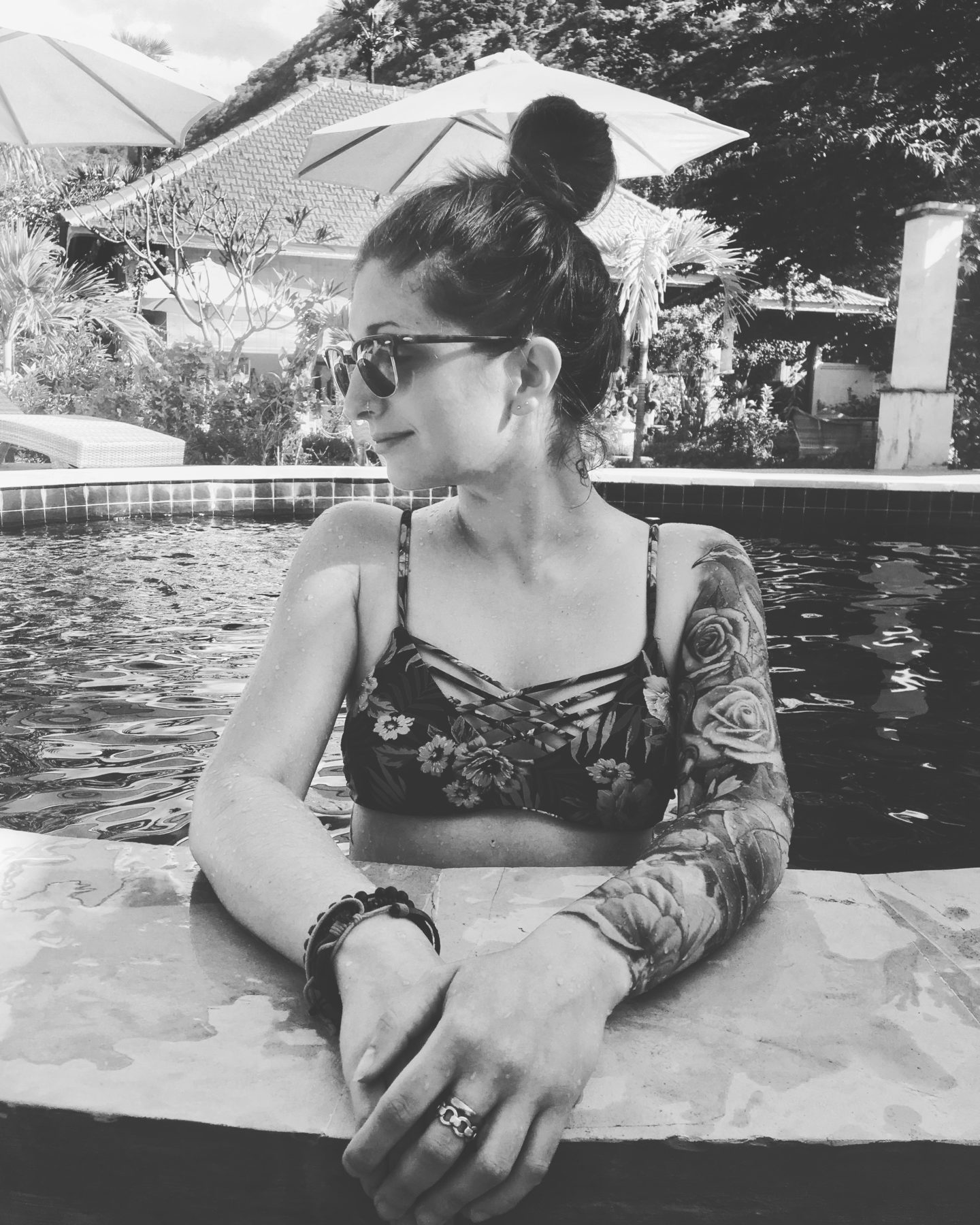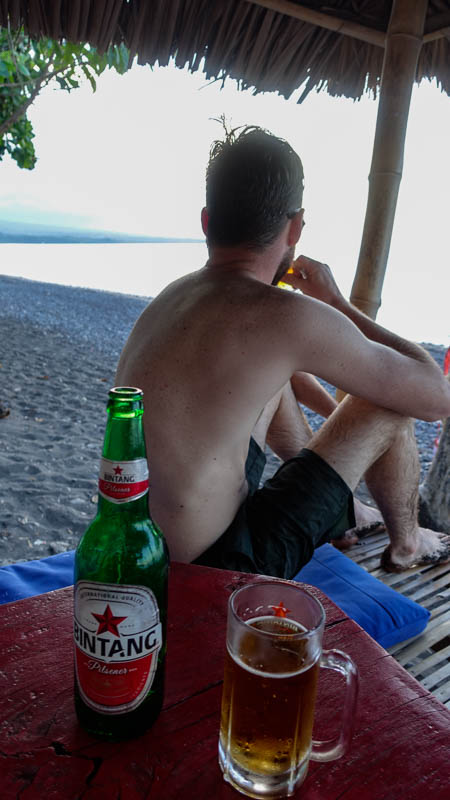 Gili Air
The water island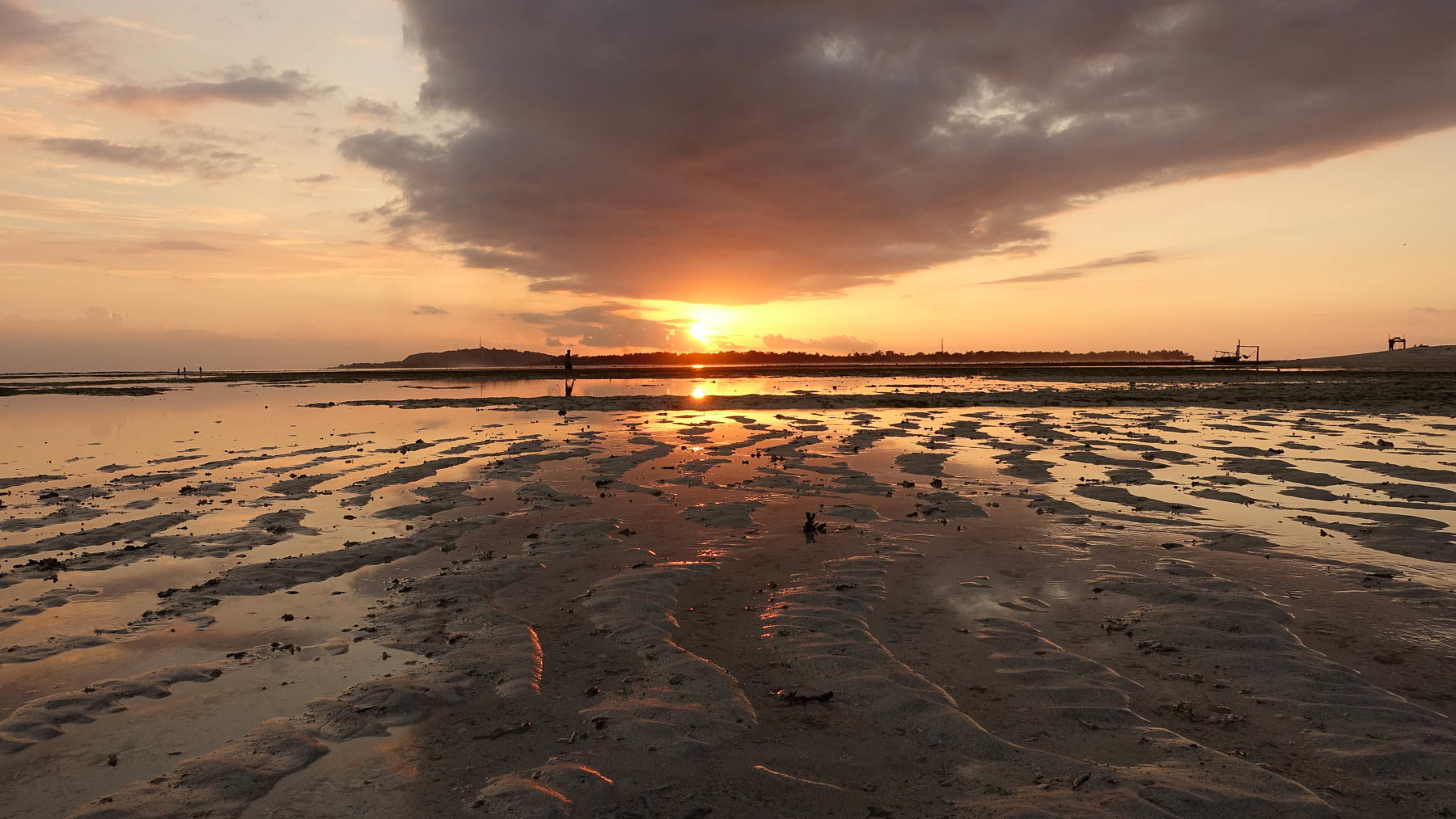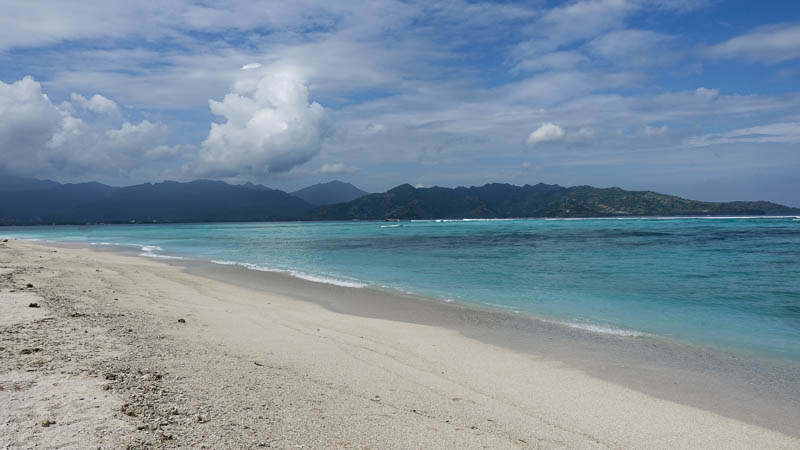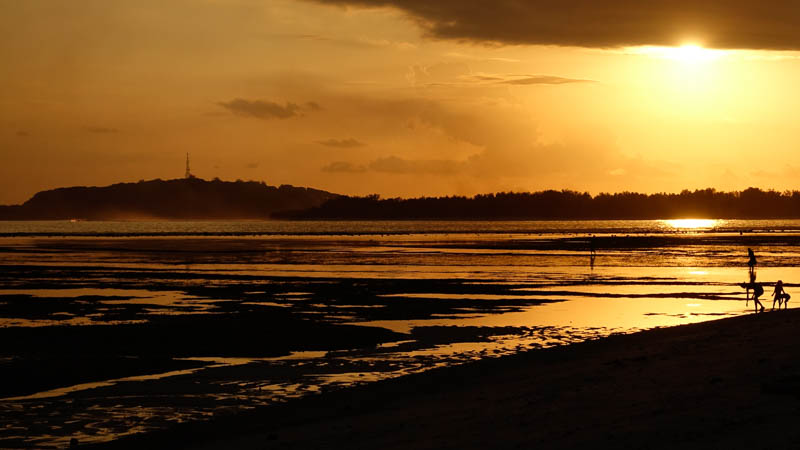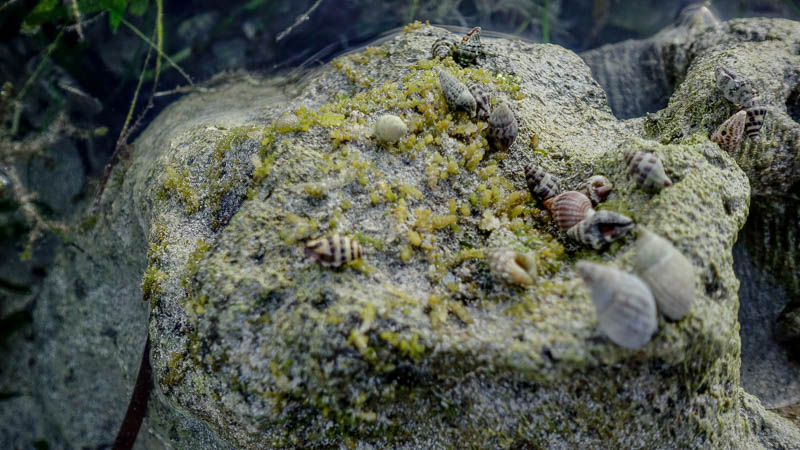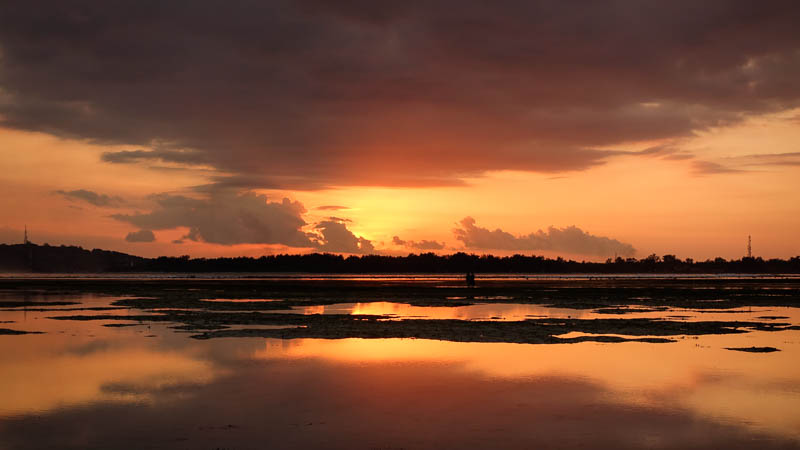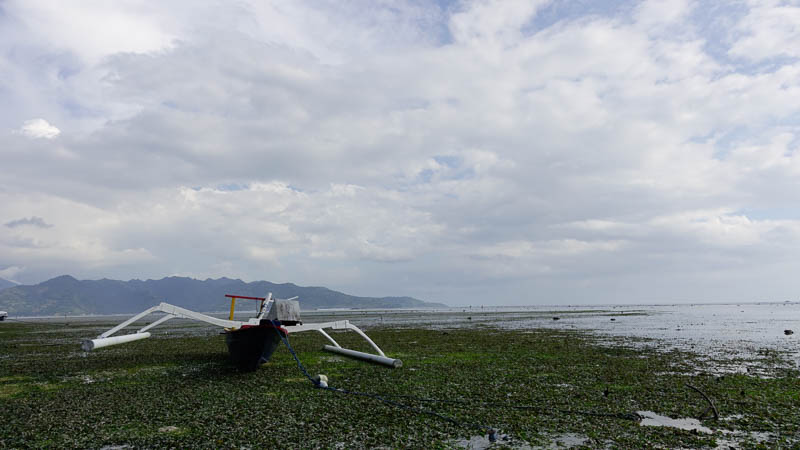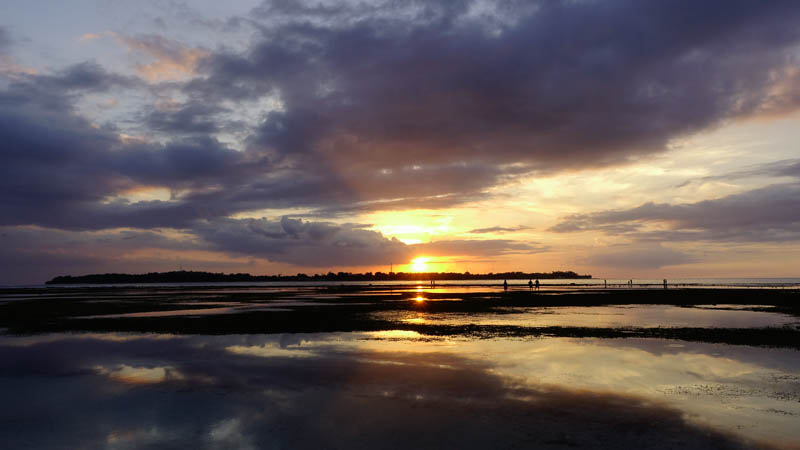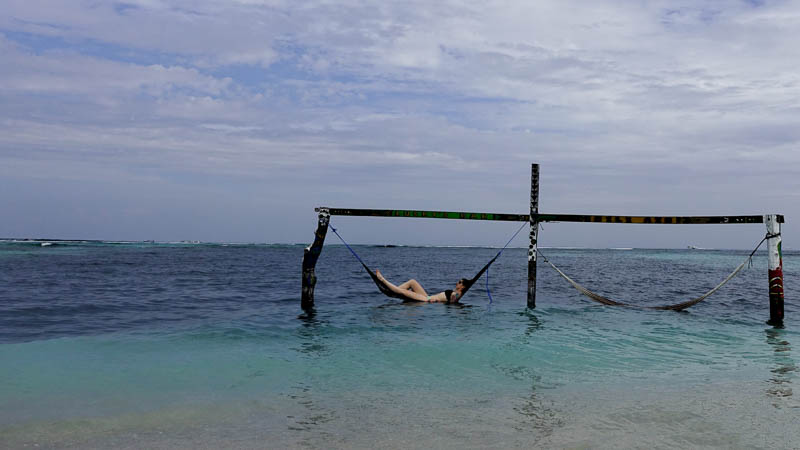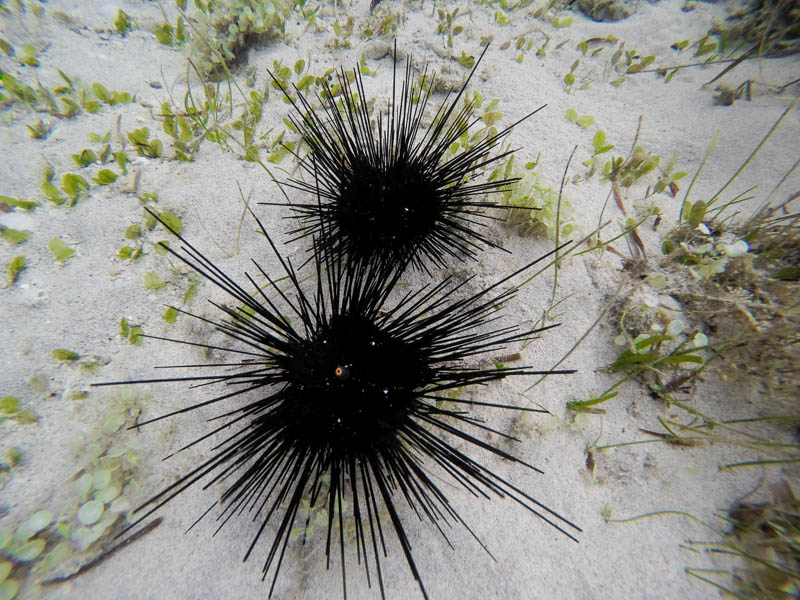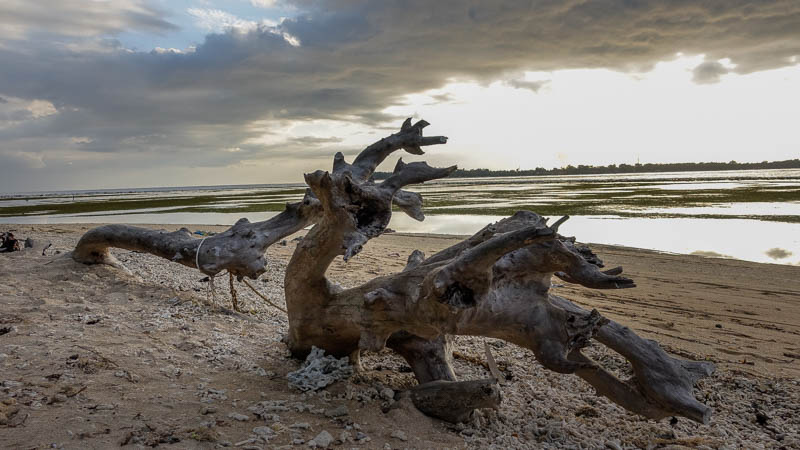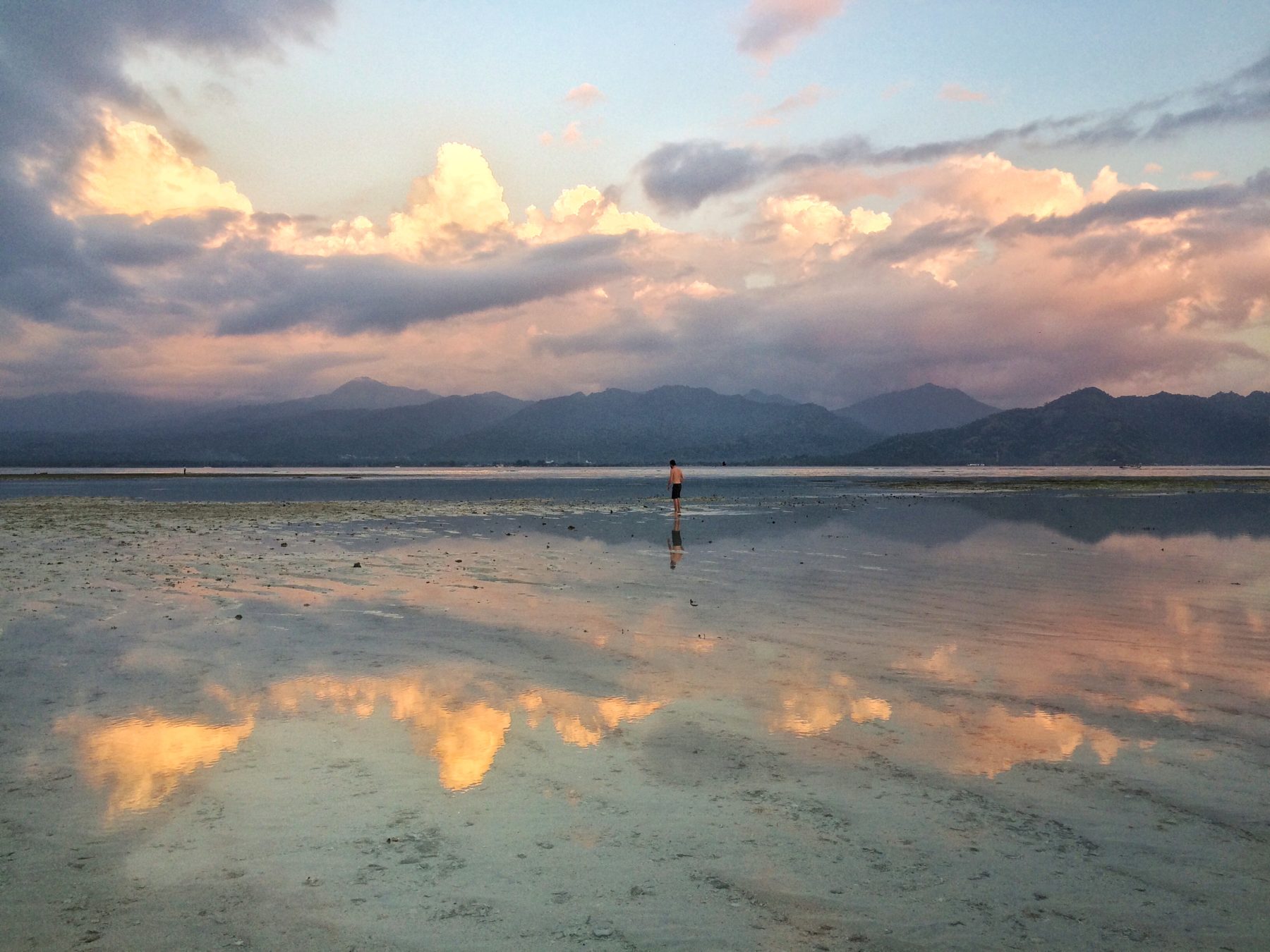 The Gili's consists of three islands. Each island has a decidedly particular feel. Gili T is the party all night island, while Gili Mino is as close as you can get to a deserted island and still have wifi. Gili Meno's population hovers around 400, that's about the half a number of sea turtles they release every year from the turtle sanctuary. Gili Air is the Goldilocks island. Enough infrastructure to keep vacationers happy while still catering to the backpacker crowd with relatively cheap rooms and cold beer.  Our time on the island consisted of beaching, snorkeling, reading and just generally relaxing from the difficult life that is traveling. 
---
Plage, coucher de soleil, détente! Bienvenue à Gili Air!
Les îles Gili, petit paradis au large de Lombok ont chacune leur identités bien connues des touristes. Gili Trawagan, appelé Gili T, est plutôt axée sur la fête, fête et encore faire la fête. Gili Meno se trouve entre Gili T et Gili Air, c'est la plus petite île des trois mais aussi la moins développée et abrite un sanctuaire de tortues. Nous on a opté pour Gili Air, l'île la plus proche de Lombok, plus développée que Meno et bien plus calme que Trawagan. En 2h vous pouvez faire le tour de l'île et trouver le parfait endroit pour regarder le coucher de soleil.
Quatre jours de farniente! 🙂