As we rode out from San Juan del Sur towards the border, I hear Matt over the headset "this kind of reminds me of the roads near home" to which I responded "unless you look directly left" in reference to Ometepe, the island volcano. Matt was right though, the southern part of Nicaragua was a lush green, with vegetation and roadways that did have a feel of rural NJ, oddly enough. The border arrived quickly, creeping up on us despite our knowledge that it was only an hour out. As usual it was immediately apparent by the large number of trucks blocking the road. Once past we made our way to a large building with a very poorly organized parking area. Trucks, buses, cars, bikes, and masses of people spread throughout. We needed to find a police officer and a border agent to inspect our motorcycles prior to exit. In addition to this we also needed to complete all of our exit paperwork and stampings. The difficulty level of finding a police officer, of which there were very few, and timing it properly with the border agent was high. Once complete we ate some plantain chips, chatted with some curious bystanders, and made our way over the border to begin the longer part of the process.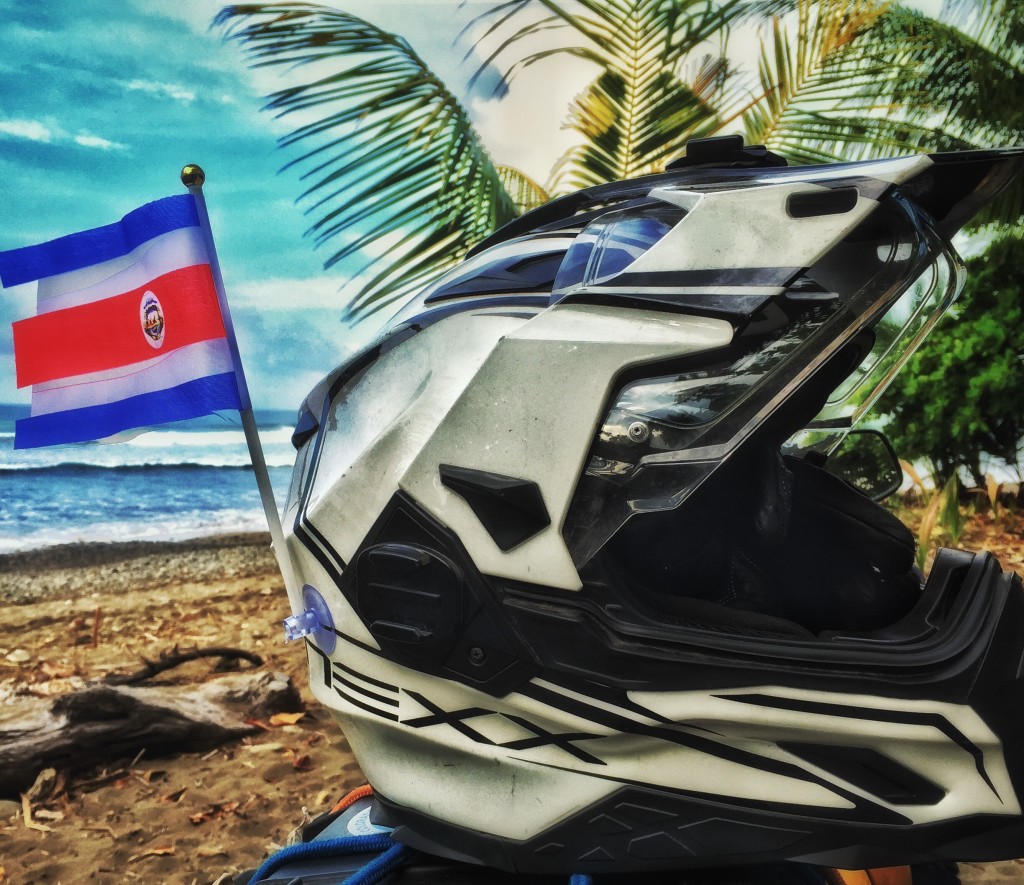 On the other side it was readily apparent what we needed to do. I watched the bikes while Tim and Matt completed their paperwork, then Tim watched the bikes while I completed mine. Easy peasy. Shortly after our arrival, two other bikers, Hans and Jim showed up. We quickly realized that Hans was the German guy that Olaf spoke about in Antigua and that Hans would be taking the Stahlratte with us a couple weeks later. Small world. We headed on to the next portion of the paperwork, Aduana or customs. The three of us were temporarily confused since it was not at all obvious where to proceed. We finally found the building and got everything done while chatting with our fellow travelers. One odd thing about this border was that it had an immense population of people who appeared to be living at the border, clearly awaiting approval to travel North. These were the Cubans we had heard about from several people coming North.
San Jose would be our goal for the day. This was made easy by Costas well-maintained and well-marked roadways. This aspect truly made it feel like we were back in the US and not at all in Central America, other than the occasional iguana crossing sign. By 3pm we made it to Santa Ana, a suburb of San Jose and the location of our digs for the night, Aloft Hotel (thanks PwC). The traffic on the only road to the hotel was intense. Our fat bikes made it difficult to lane split and at times we were begrudgingly forced to wait alongside all of the suckers in cars. However, we each chose our own lines which included riding in the grass median, riding in the opposing lane of traffic, and riding on the sidewalk, and we finally made it. Anyone whose stayed at an Aloft or W hotel knows that as soon as you walk in, you're met with a near club-like atmosphere and its no different south of the border. After we settled in, we scoured the town for food, which was comprised of mostly upscale or chain restaurants. Ultimately the cheap option was pizza, and it was pretty damn good.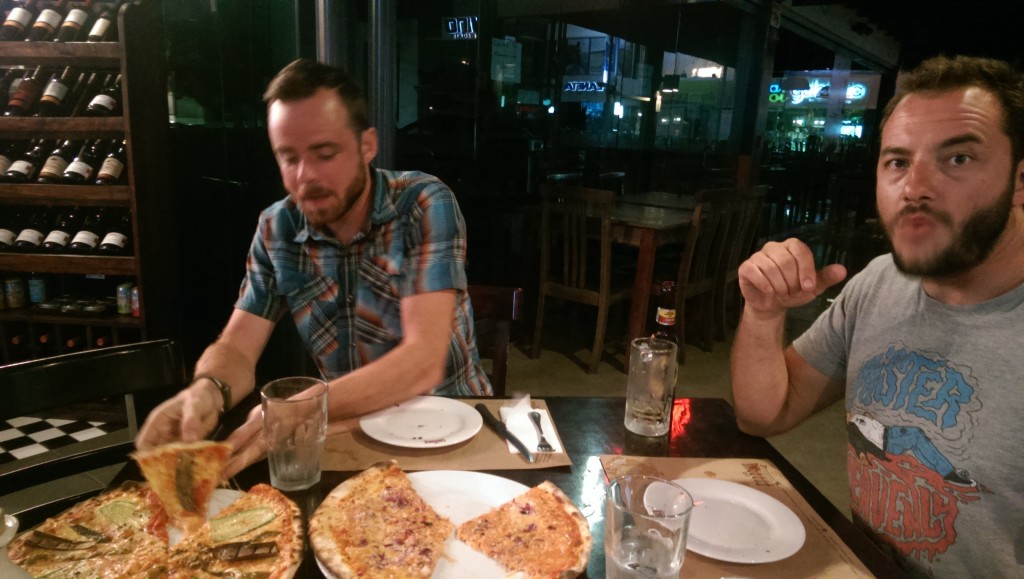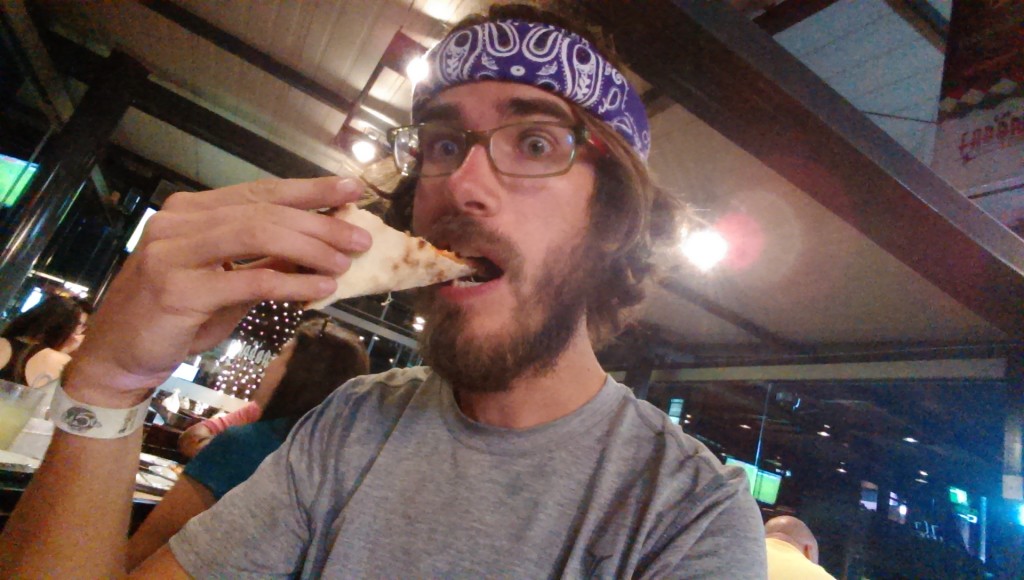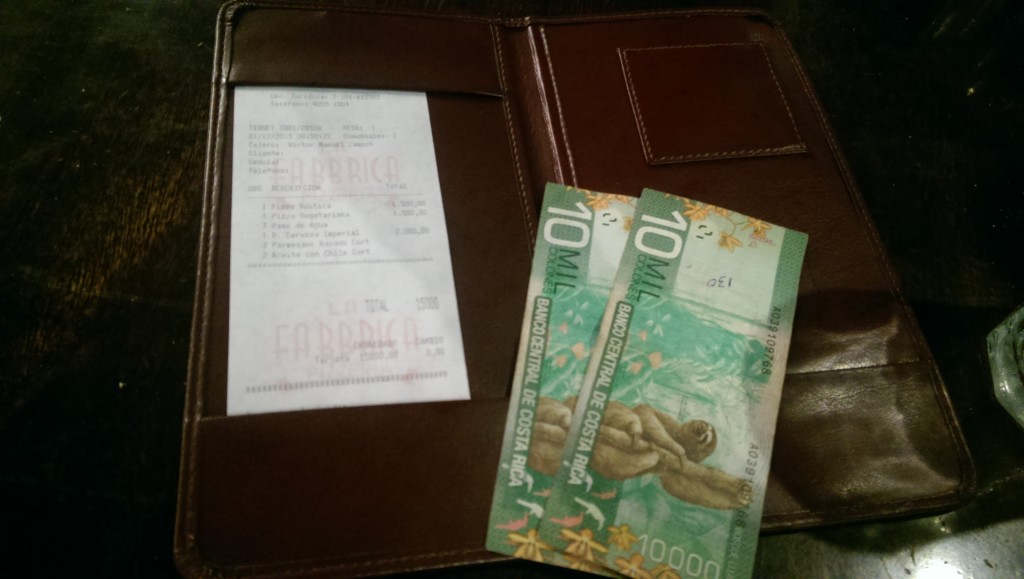 On Tuesday (December 2nd) we woke up and made our way to the complimentary breakfast. None of us were expecting the awesomeness that ensued. Pancakes, eggs, breakfast meats, pastries, a plethora of fresh fruits, granola, yogurt, the list went on. We all gorged until we were incapable of eating another bite. Surrounded by business-people, saying we stood out is an understatement.
I decided to lounge around a bit and enjoy the amenities of the hotel while Matt and Tim explored downtown San Jose.
Tim and I rode into town in search of the Mercado.We have learned that if you desire to taste the local food, see interesting people, things, and smells, the market , is for sure the place to do it. To our surprise the downtown area was packed with people. There were tons of foot traffic and a seemingly endless perch of police officers on every street corner.Unable to find an open parking space on the street, we did what we have come to learn is totally legit in Central America and rode up not the sidewalk and parked right by the entrance.Tim and I scoured the market, saw meats, crafts and tons of food stalls. While not exactly traditional the smells of the sushi/Japanese stall pulled our noses in. At home we both eat Asian multiple times a week, so here in Central America we can't pass it up when we find it.After eating, we went back to the bikes because Tim couldn't find his keys. I suppose San Jose is a pretty decent place, because they were sitting in the seat lock on the back of the bike right where he left them. Oops. After we strolled around and just got lost. There was some sort of parade/celebration going on. Cops were showing off their motorcycles to children and blowing balloon animals. As we walked we noticed there were nice parks every couple of blocks in San Jose. After burning off the sushi, we decided it was beer o'clock. There was a plethora of micro breweries in Costa Rica, but we chose to try the one with the best reviews and diverse selection,El Gaff, and it certainly did not disappoint. Tim went bold out the gate and got their high alcohol double IPA to start. I want to preserve my pallet and started with the Pale Ale. The stand out at El Gaff was definitely the Pale Stout. It was rich, creamy, and toasty but was the amber hazy color of a wheat beer. We made our way through all the styles, and learned about another spot around the corner, called the Irish Pub. To our surprise this hole in the wall was packed solid, and was adorned with Dropkick Murphy's, and Boston Red Sock memorabilia. They had a huge tap list written on a large chalkboard behind the bar. We tried a brewery called Perro Vida, a canine play on the Costa Rican phrase Pura Vida. We also sampled their burgers and they were the best yet of the trip. After one last round we had to head back to the bikes because Savannah would be arriving to SJO in a few hours.When we came back to the bikes, there were Tim's keys hanging in the back seat lock. Shit, he better not be making a habit out of this. – MATT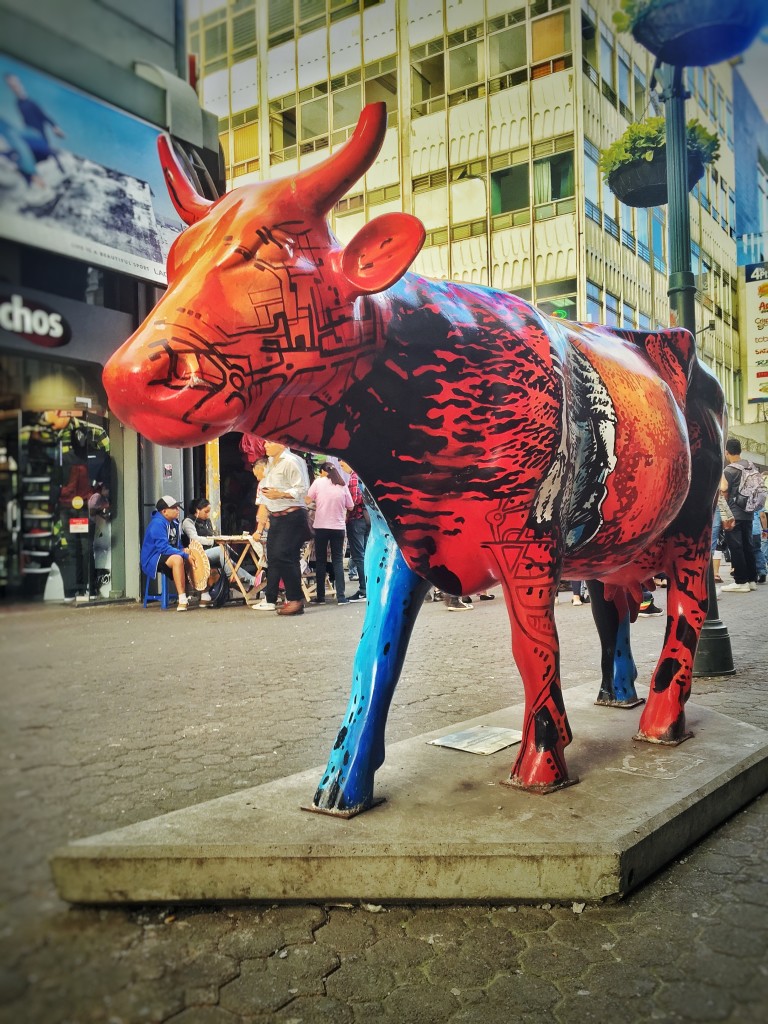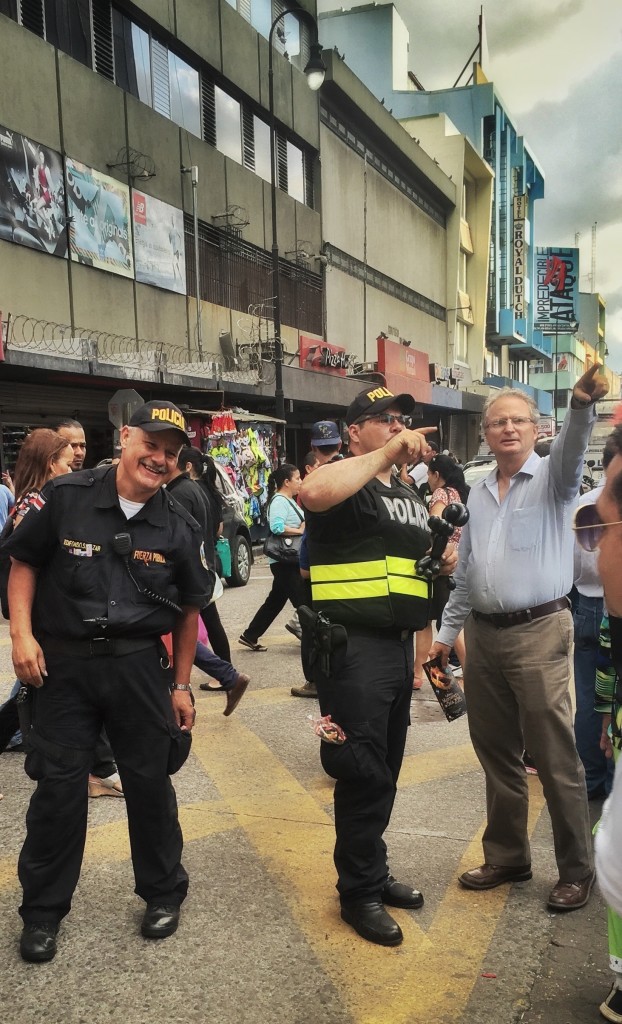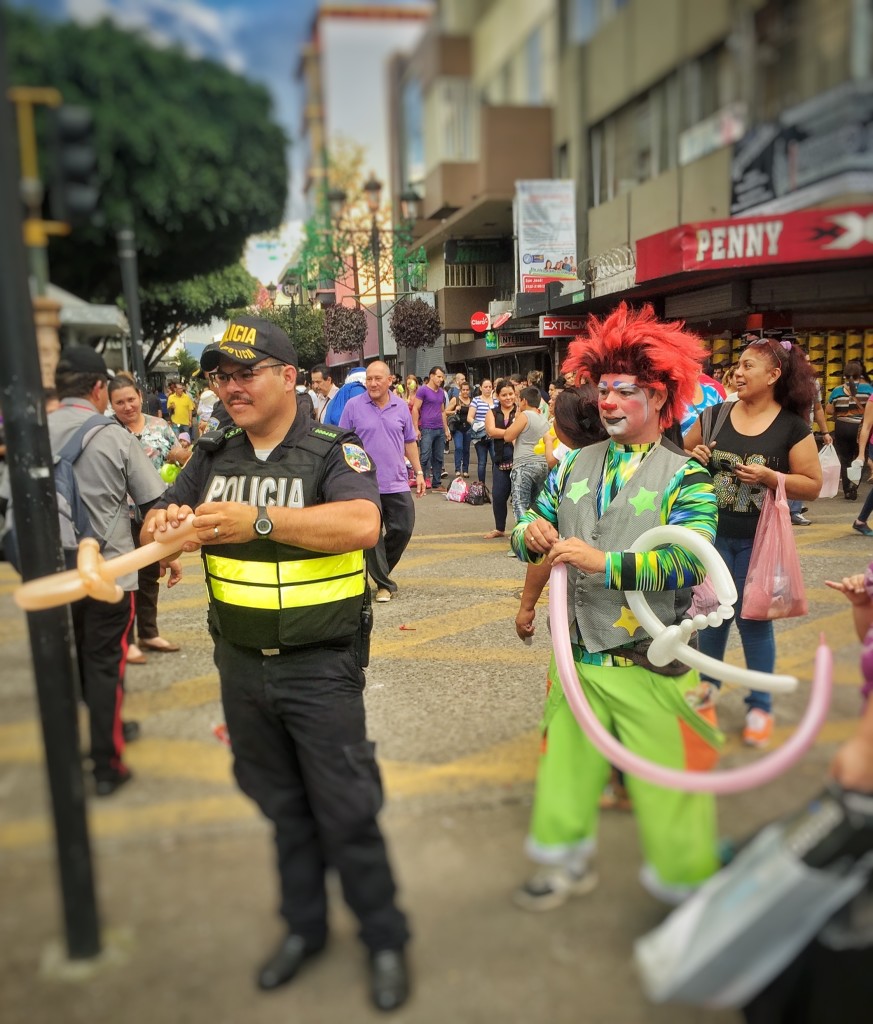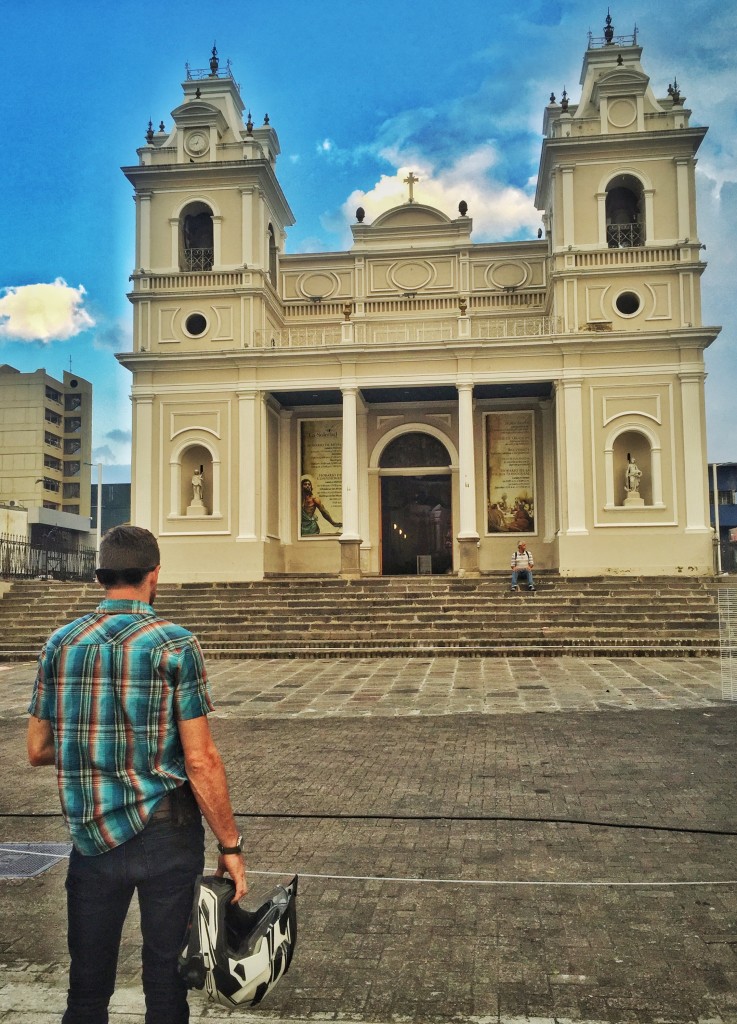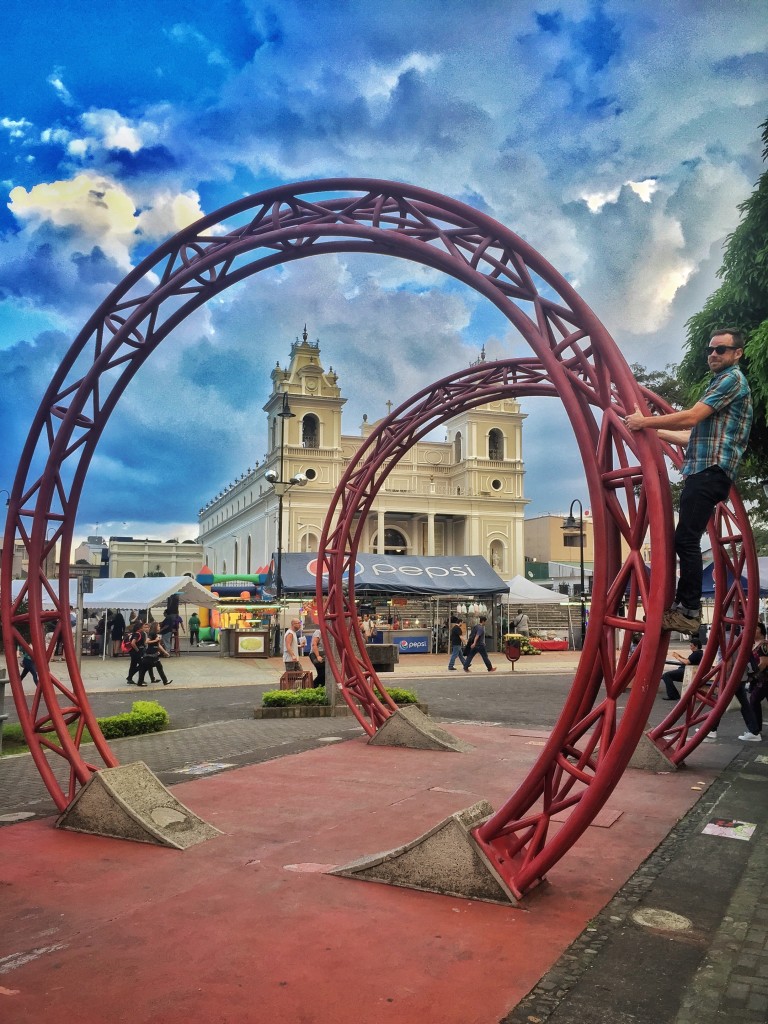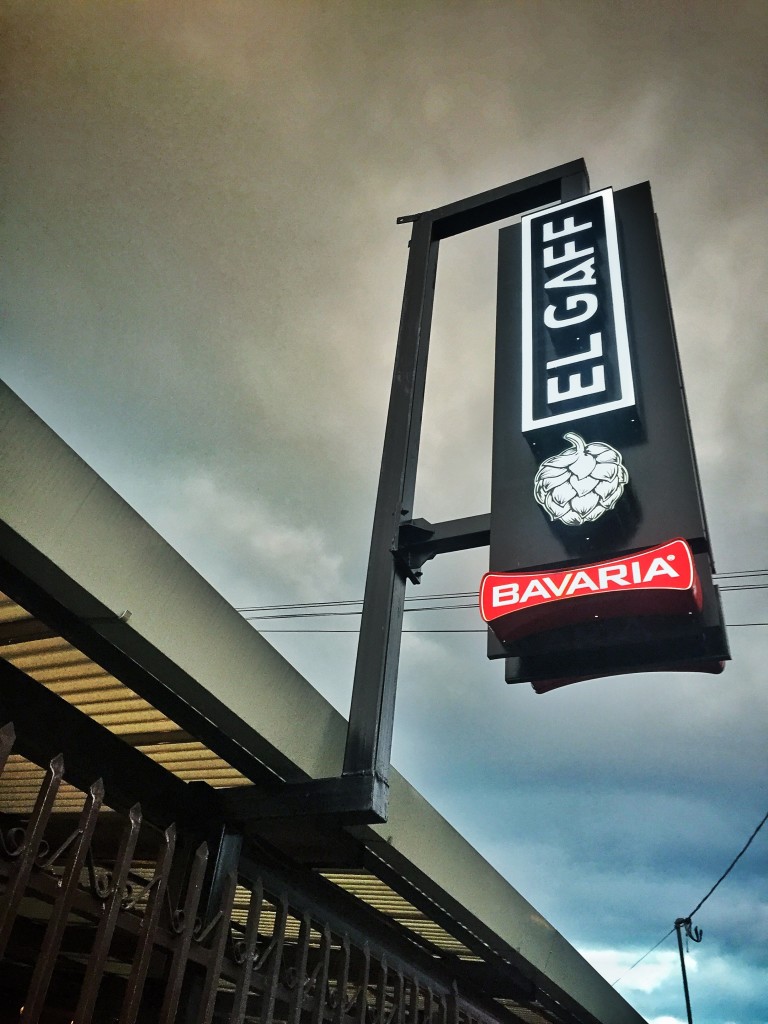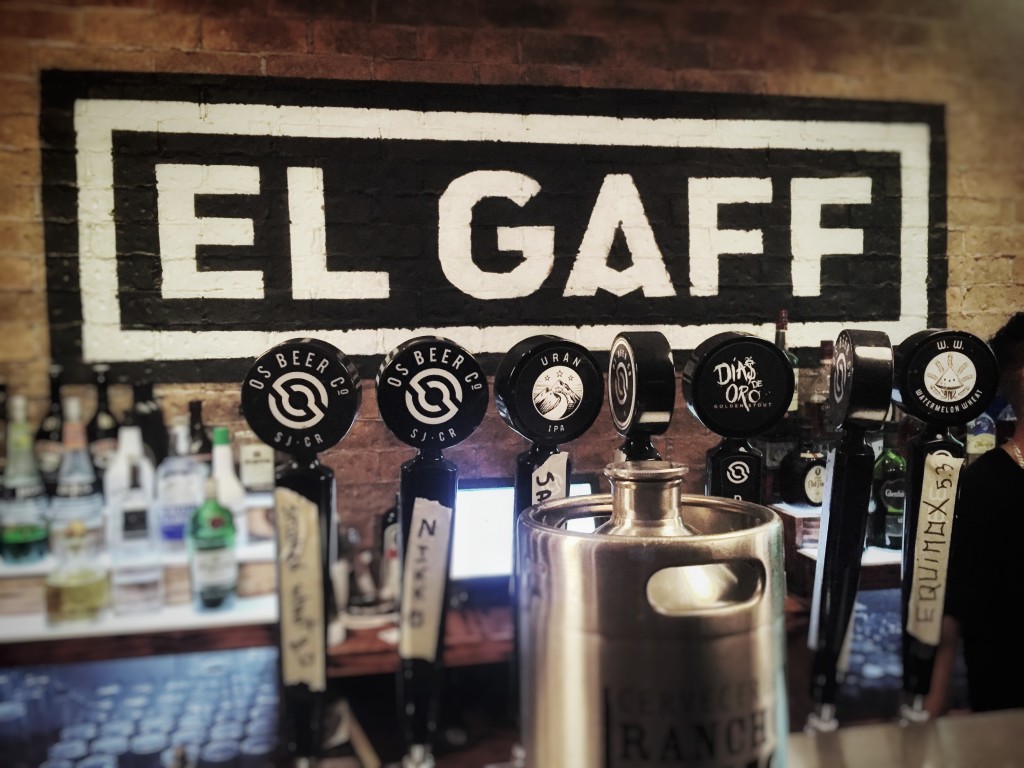 Not much to report from my end, I laid by the pool, swam, and ate lunch locally. Finally I decided to leave the hotel and headed to San Jose on the bike. I took the long route, enjoying a random firework show in the sky directly in my sightline. Downtown it felt as one would expect a decently-sized city to feel, complete with a large Christmas tree. I opted to stop at a Sodas shop, which are similar to the Comidors we had enjoyed a bit further north, cheap food for those unfamiliar. When I arrived back, Matt was enjoying the complementary drinks we received with the free room, not a bad deal. A couple hours later, Tim showed up with Savannah, and our threesome became a foursome.
Tim and Savannah unloaded her bag, inventorying her gear and determining how best to pack it. Some non-essential items were discarded, like the overabundance of clothing one might expect a girl to bring. Tim's guidance to her of your stuff needs to fit into a brown-paper grocery bag was no joke. Space is limited on a motorcycle. Earlier in the day Tim was forced to get rid of or hand off a decent amount of his gear in preparation for her arrival. As we all drifted off to sleep, I whispered to Savannah, you're the luckiest girl in the world right now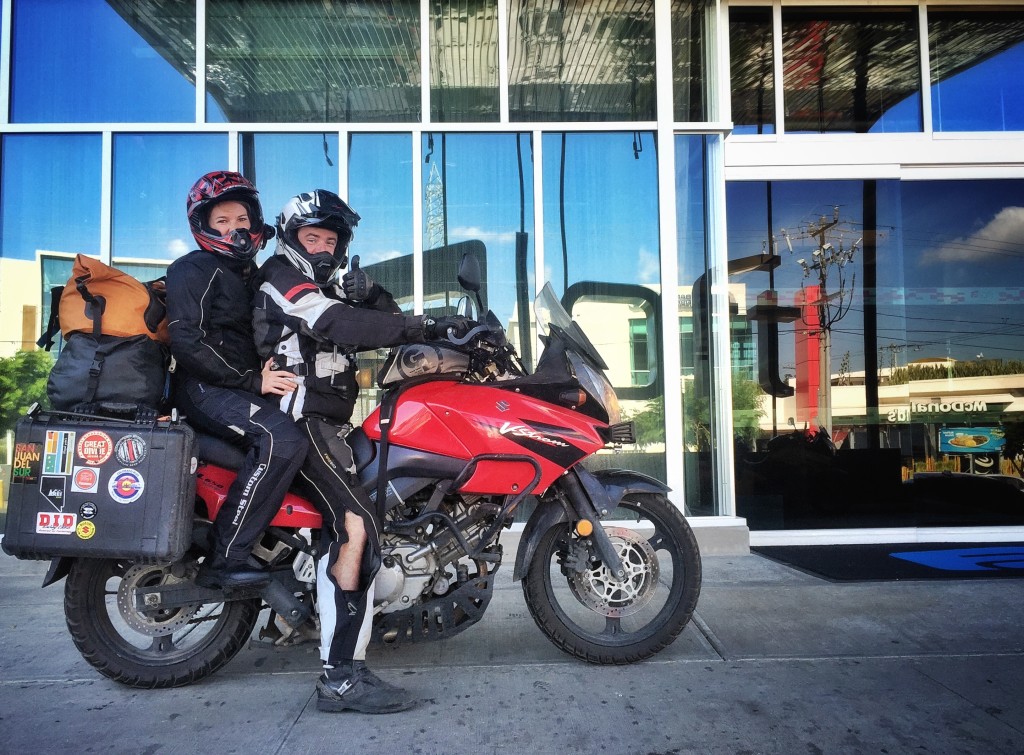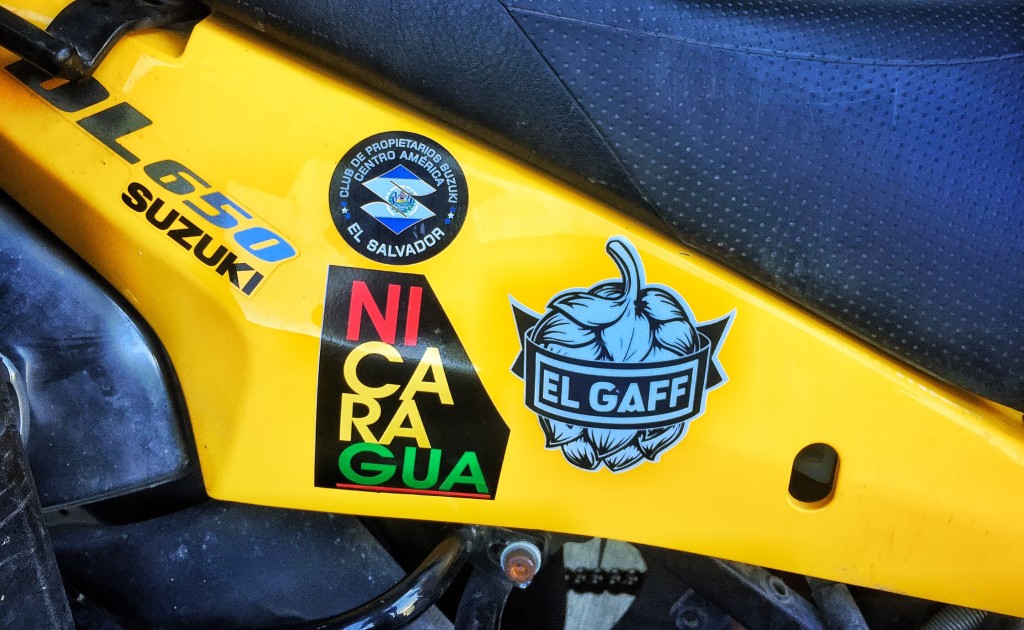 The next morning it was another excellent free breakfast. Tim, Savannah, and Matt went off to a coffee tour while I decided to head to our next destination, Dominical on my own.
The coffee tour was fun, informative and very caffeinating. Even before we started, I felt anxious, wide eye'd and ready for anything.Thetour guide brought us through the many stages of first growing the coffee plant, then harvesting the red ripe fruit which bares the beans inside.We learned that most coffee plantations hire workers from neighboring Nicaragua, and they are housed and fed on the property and paid per sack they pick. After harvesting the fruit is really where the bean is turned into what we refer to as coffee. We watched and saw how the beans are sorted, fermented, and eventually dried in the sun on a blacktop in front of the processing plant.While we sampled some of the Doka Estate's finished product, we learned that they only roast what they sell on the property and 80 perfect is shipped to Europe to be roasted and sold by larger companies. Ok I'm practically shaking now, maybe the coffee liquor samples will reverse this a bit. After we hit the road to meet back up with Pat in Dominical. -MATT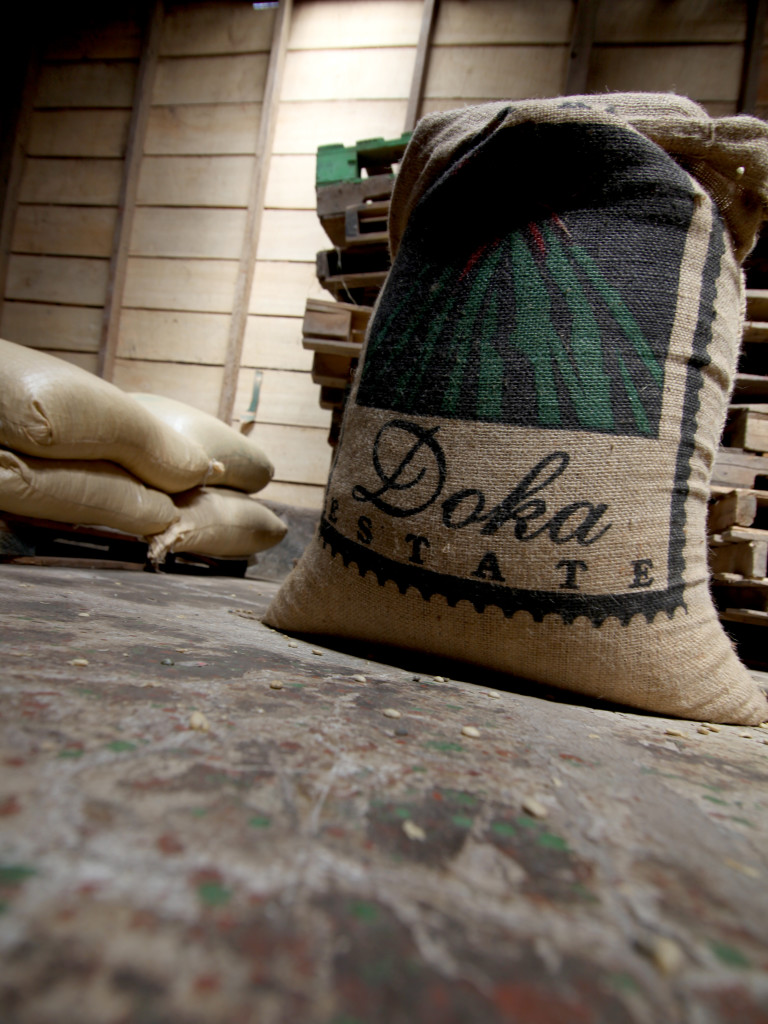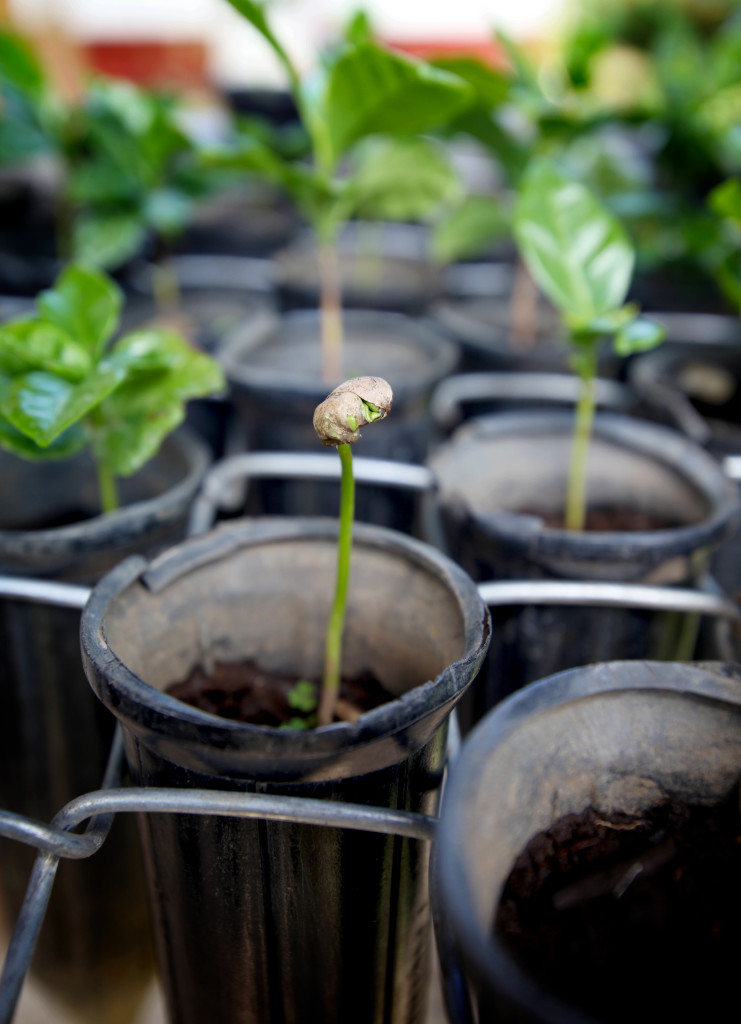 El Soldaito or Little Solider, the beginnings of the coffee plant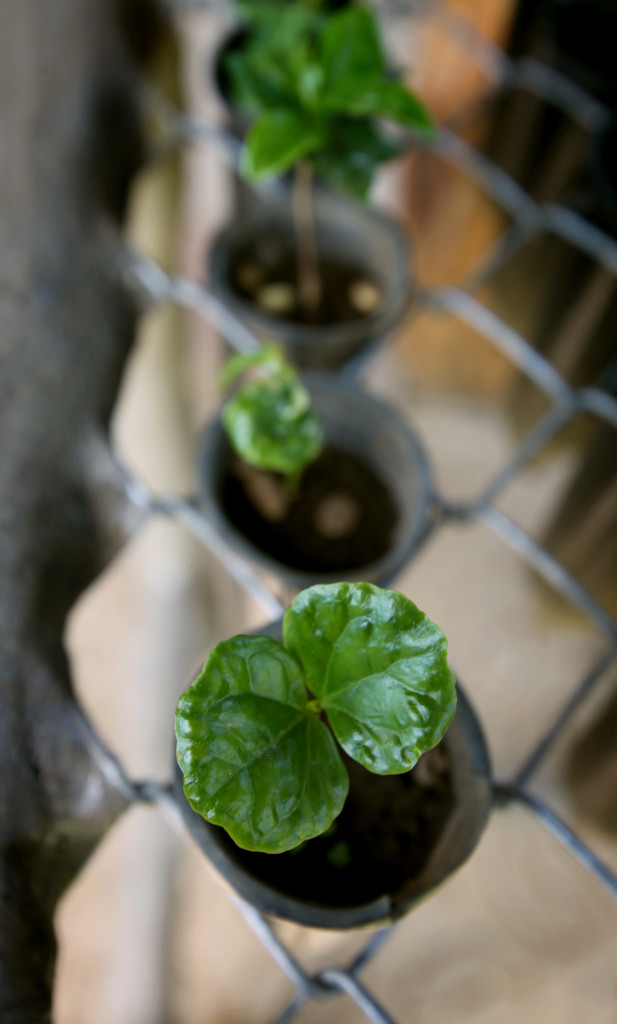 Mariposa or Butterfly, the next stage of the plant, you will see some real life mariposas in a minute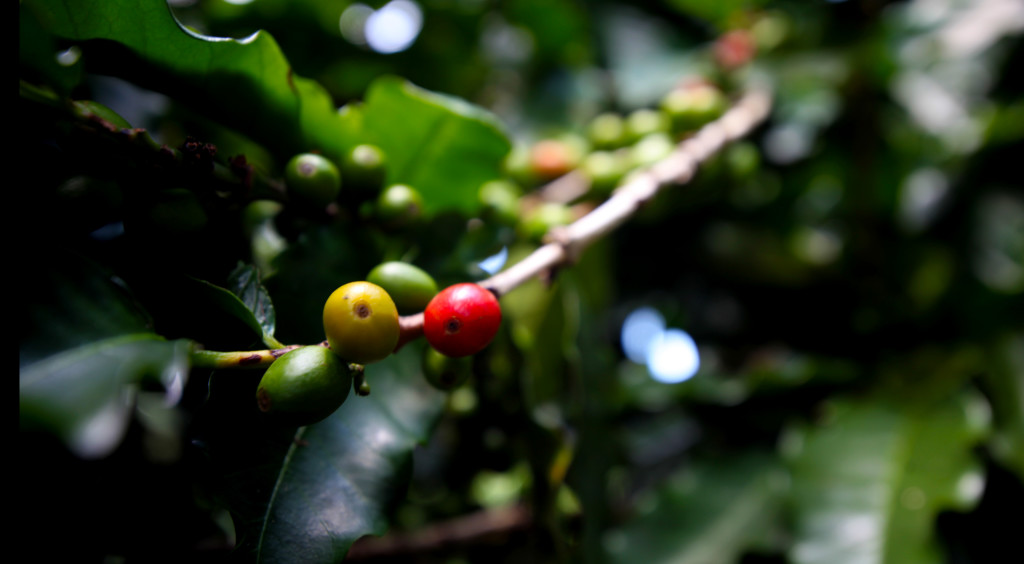 Here are some coffee berries which hide the precious beans inside. The ripe ones turn vibrant red.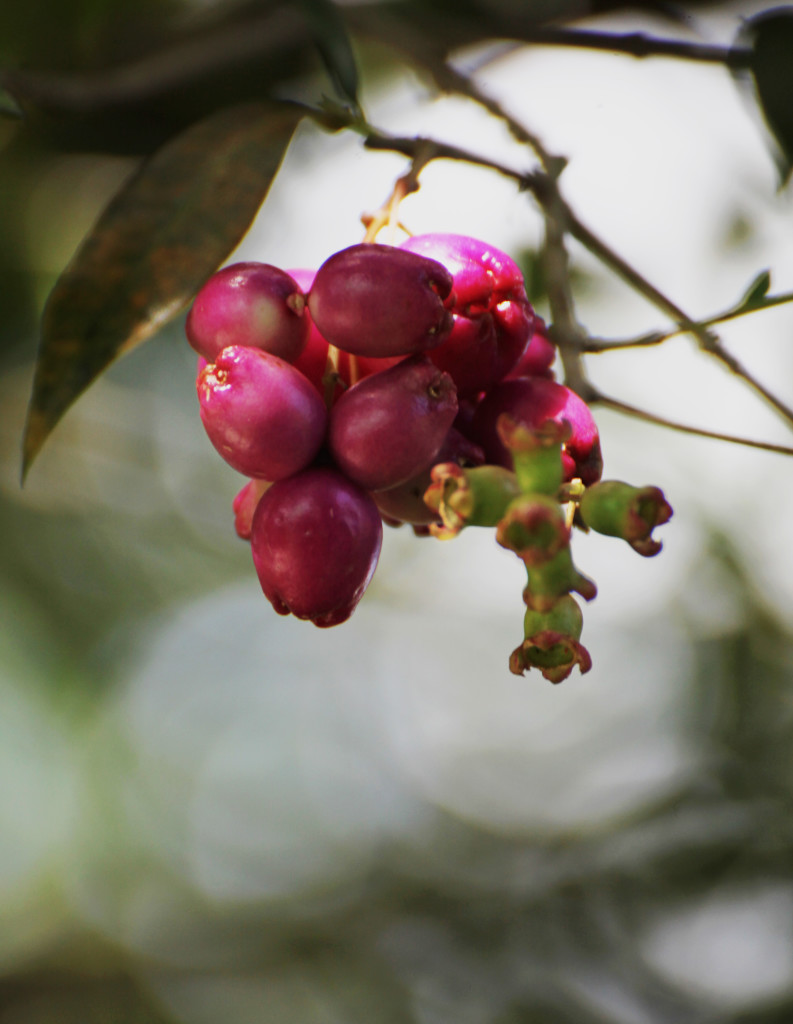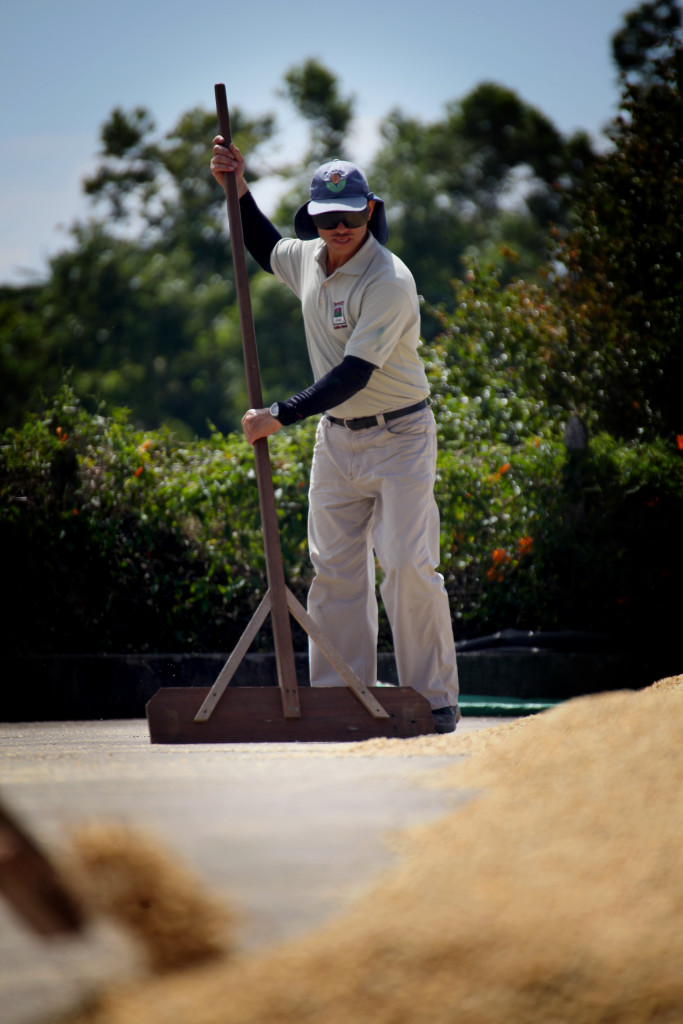 These dudes push the coffee around into piles after drying all day outside.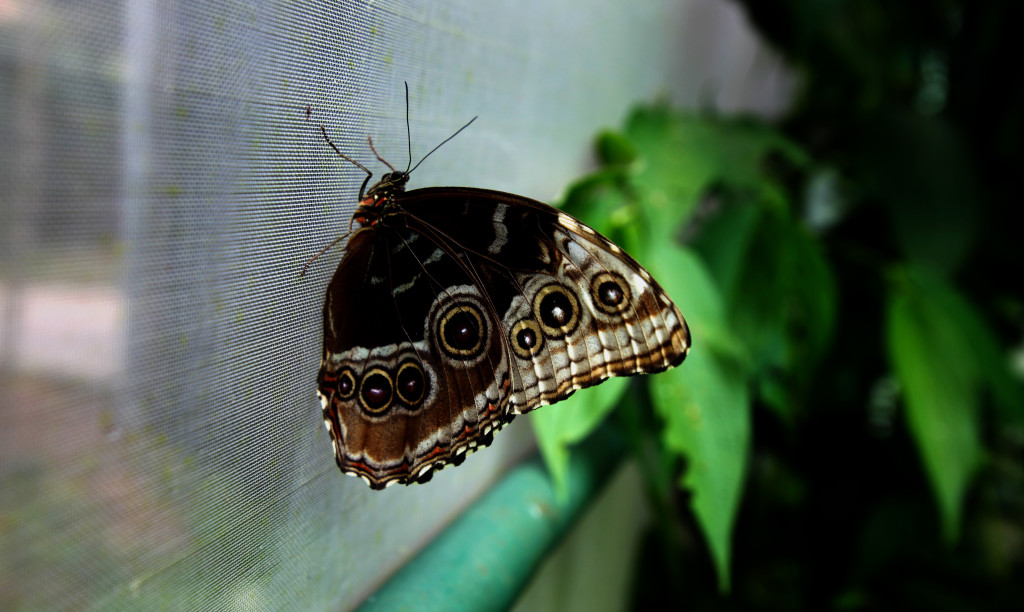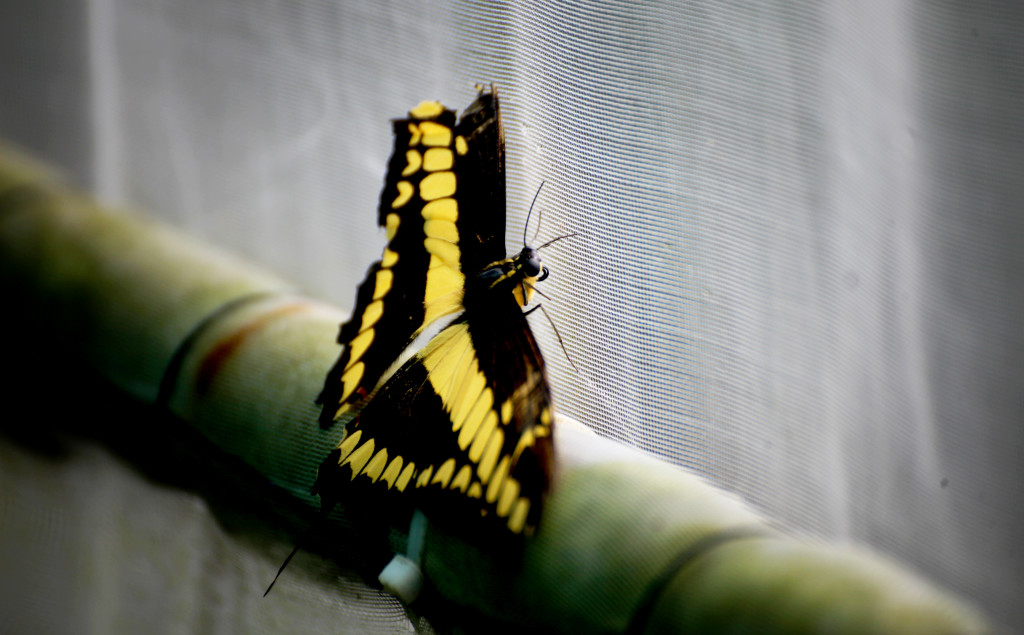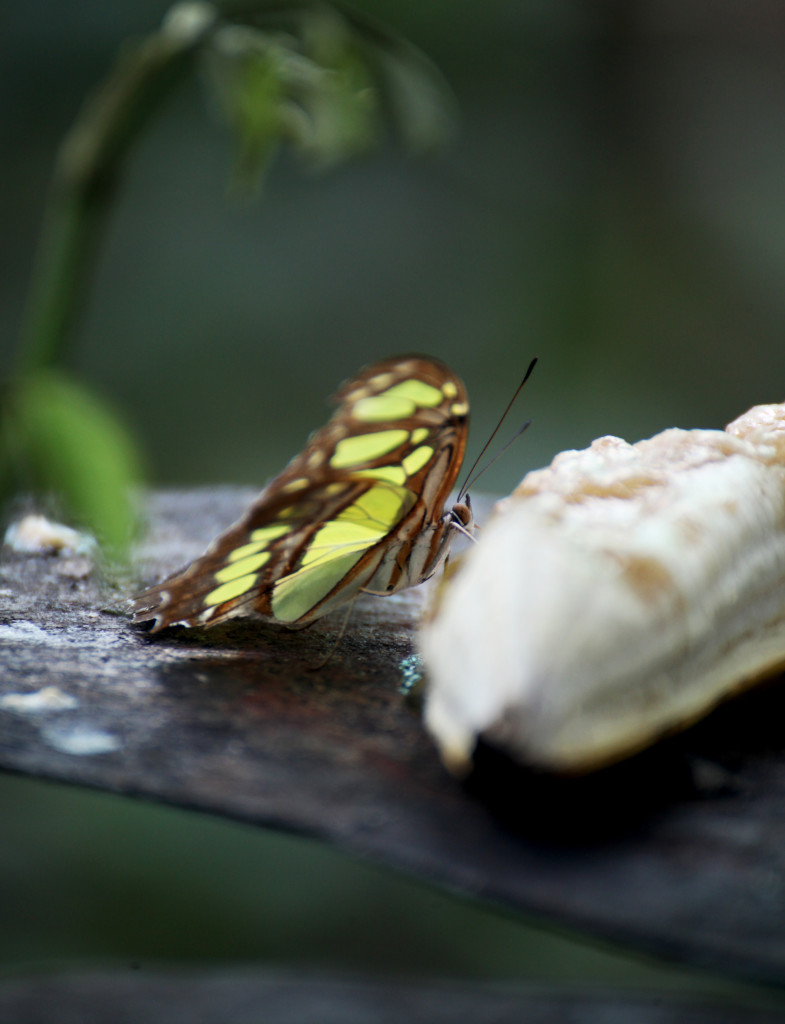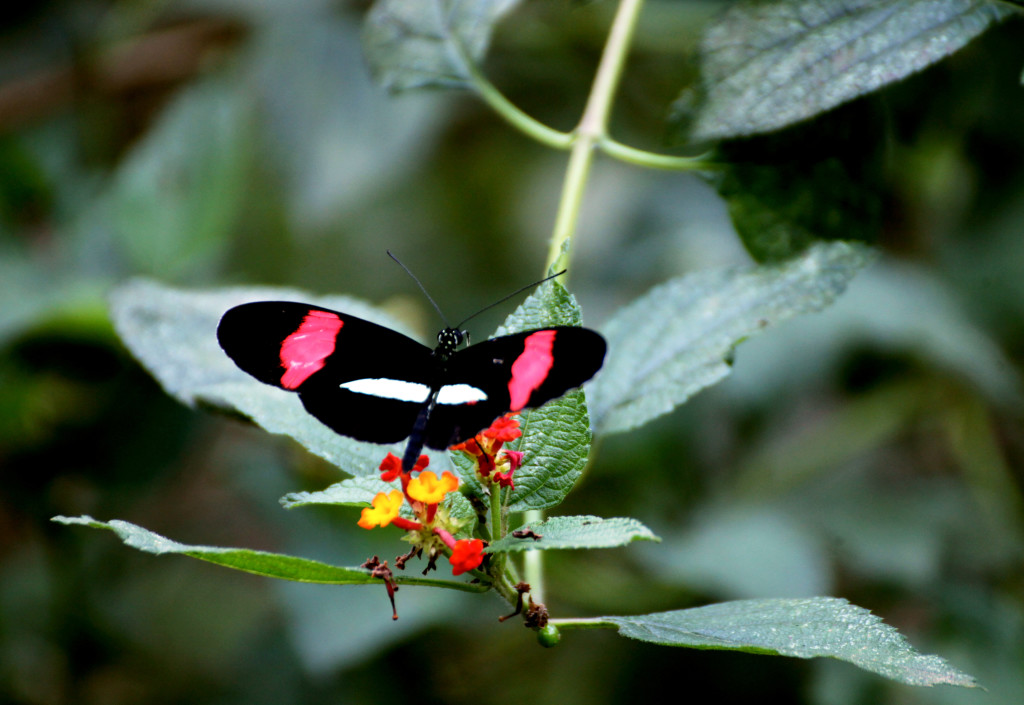 The Doka Coffee Plantation had a Butterfly Reserve as well, so enjoy the colors of these critters!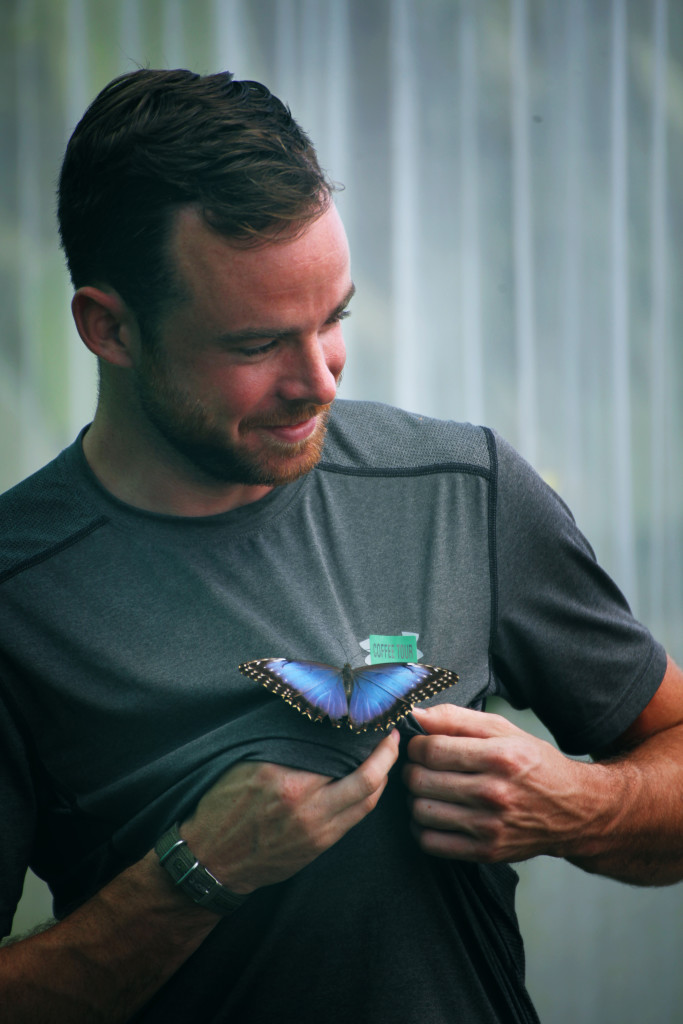 The road out of the city, as the rest of the crew would later experience, was slow and annoying due to thick traffic. Once past San Jose, Ruta 2 began to climb and wind, and thus I picked up the pace. I climbed, and climbed, and climbed. Trucks, buses, and cars were methodically passed as the road was almost always a single lane per direction. As the elevation increased, so did the beauty as I entered a true cloud forest. At the marker for kilometer 89, I stopped to photograph the highest elevation sign and check our a trail I had read about called Cerro al Muerte or hill of death. The road obtained this name from the days before it was paved when passing over the mountain required several days and near perfect conditions. Even today, thick clouds of fog reduce visibility to nothing and mudslides can wash sections of the road completely away.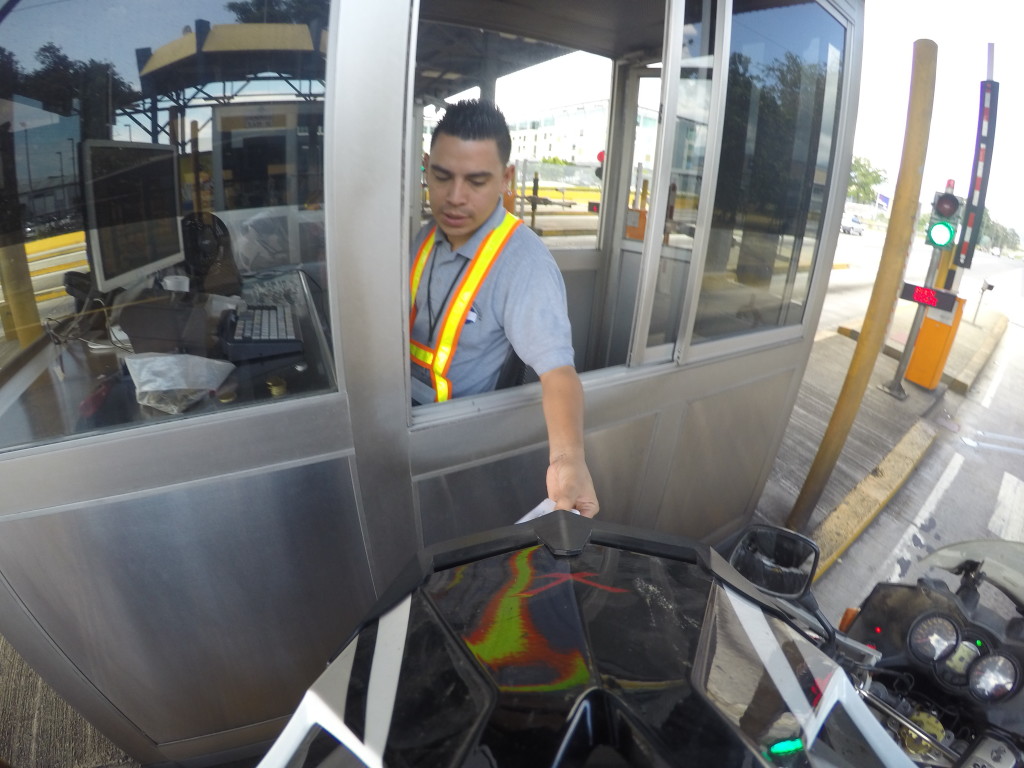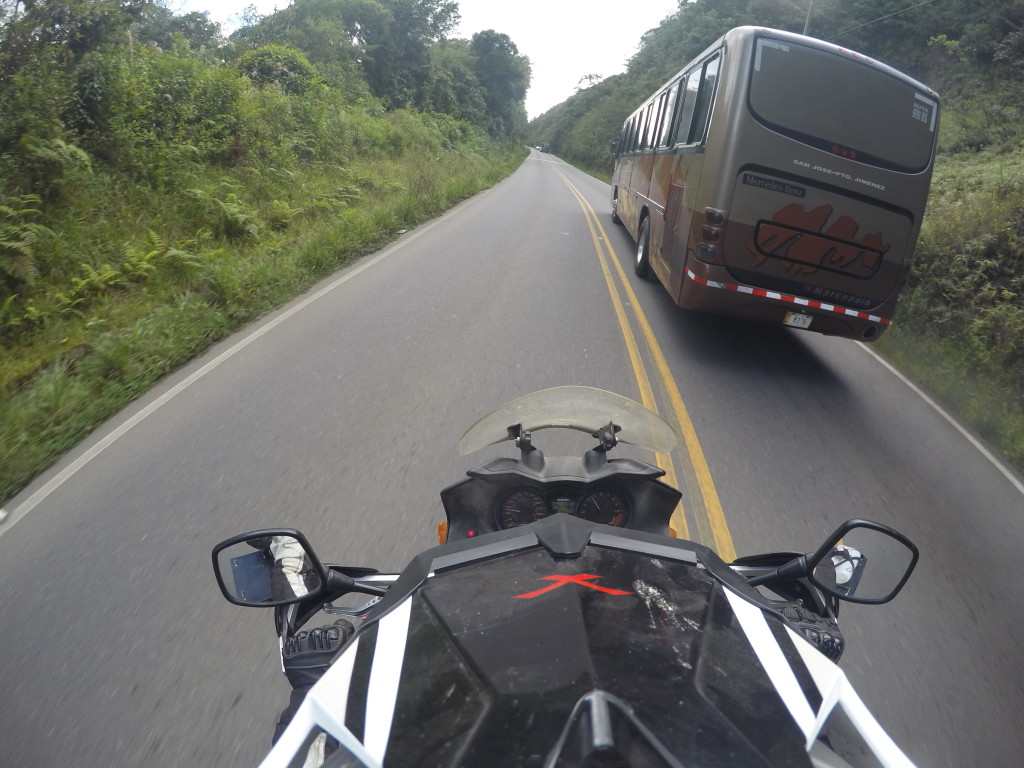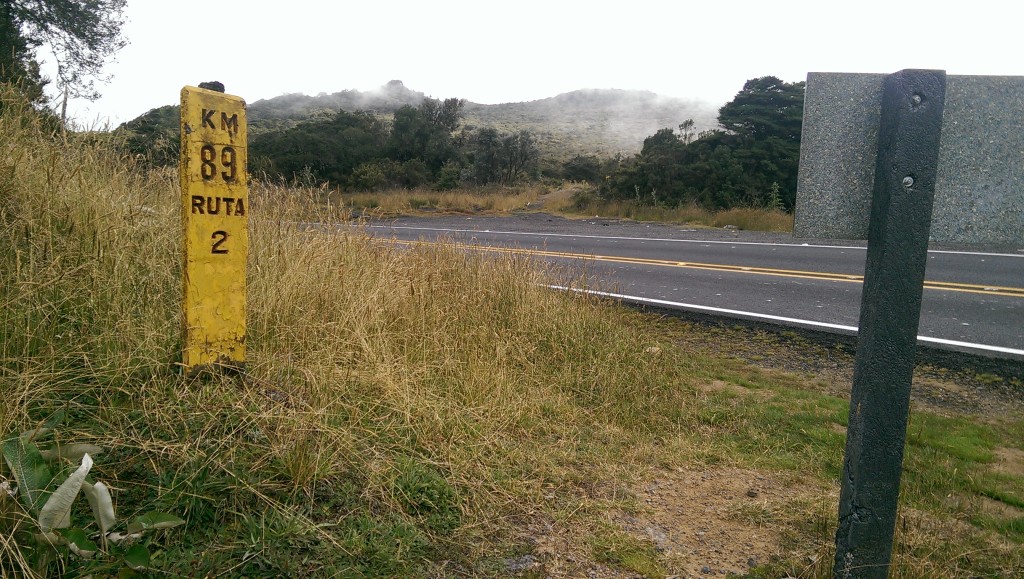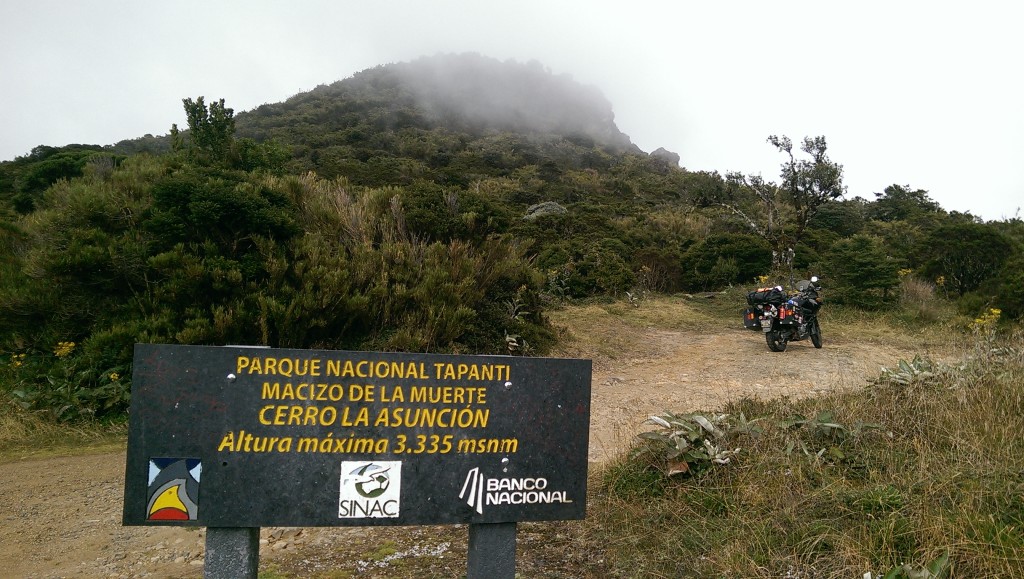 I began to ride down the trail at the top of Ruta 2. It was steep, rocky, and technical. As it began to descend, I made a decision that it was unwise to continue since I was alone and one a big ass bike. So I took the opportunity and enjoyed a few passion fruits before going back out to the road. The GPS confirmed my decision to turn back since the trail merely looped back a bit further down from where I made it to. From there I explored a few other dirt roads which brought me a bit higher in elevation than the main road, to just shy of 11,000 feet. The 40+ degree temperature swing was felt and at some point I had to close my vents.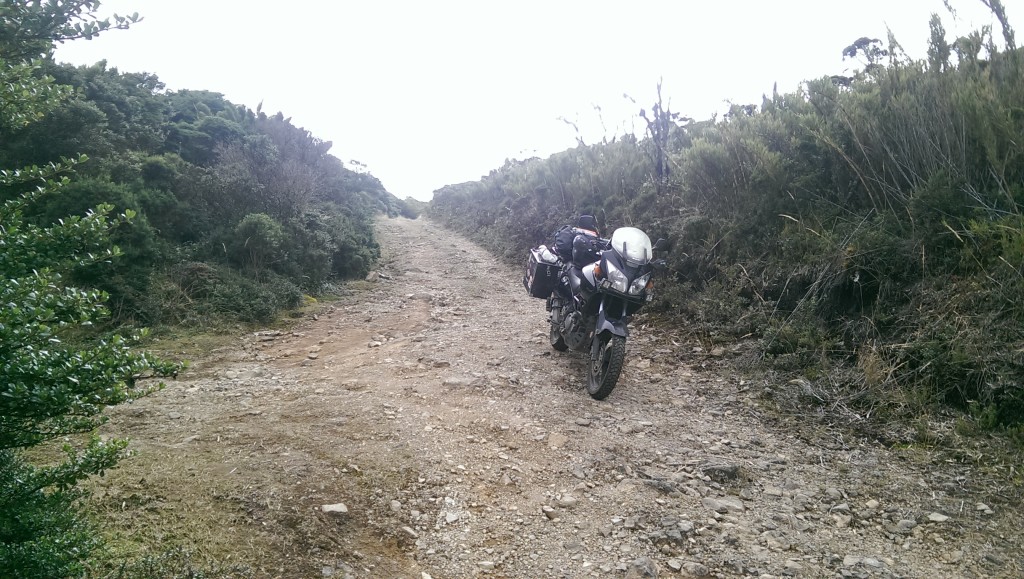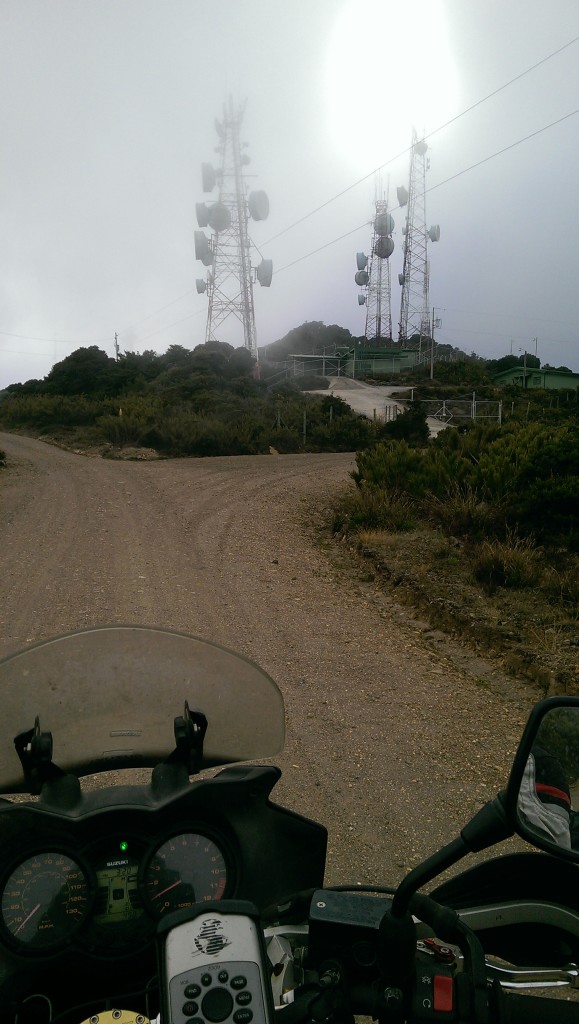 The ride down the backside is where Ruta 2 began to earn its name. The skies opened up and the rain fell. This brought about the thickest fog Ive ever ridden in. I stopped to remove my sunglasses in favor of clear lenses but it was futile. Nothing helped, I simply had to keep the bike on the road and travel very slowly. Luckily no cars behind were able to go any faster. Once the fog broke, I was treated to an epic curvy road. For awhile, I followed a guy on a little 150cc bike to film him with the go-pro. Eventually he let me pass, but I was impressed with how quickly he was able to ride that little bike.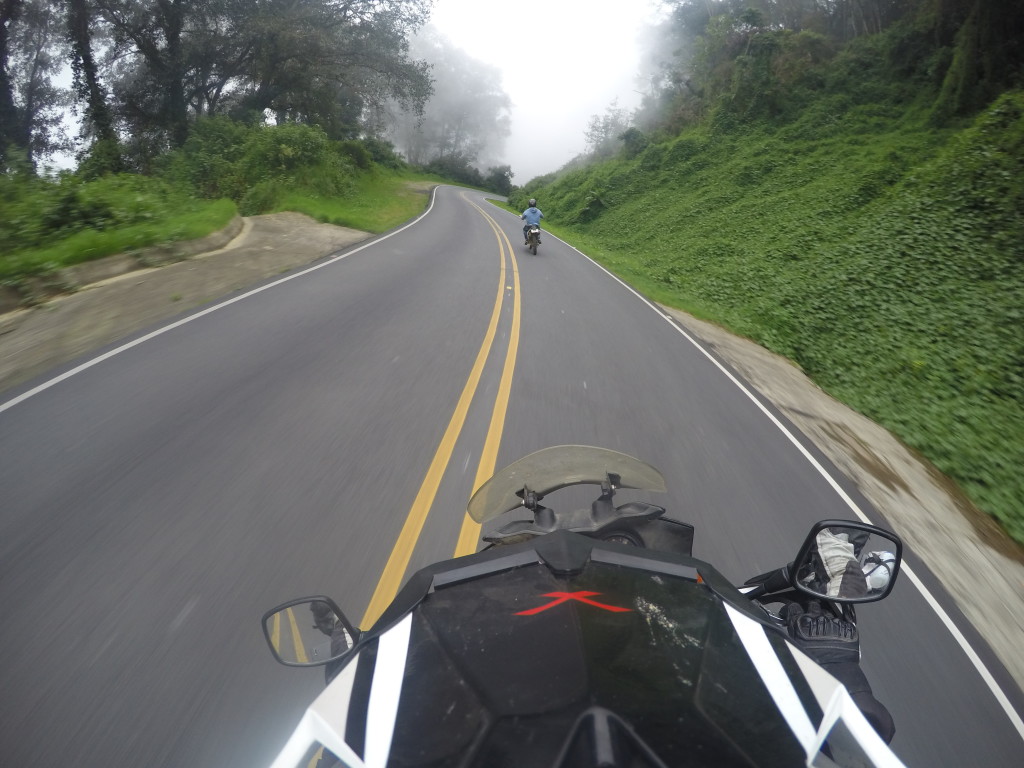 At the bottom of the mountain is San Isidro, a somewhat built-up town that represented to me, a road change from 2 to 243 and the final stretch in my ride to Dominical. 243 was very fun. I rode it much faster than I should have for a road Ive never ridden. 25 minutes later (1 hour according to Google maps) I made it to Dominical. A tiny little surf town. I made it just in time to enjoy an awesome sunset. It seemed that everyone in the town was there to photograph the oncoming nightfall and the surfers showing off in the water. While we've passed through several other surf towns during our journey, I've never witnessed surfing like this before, very impressive.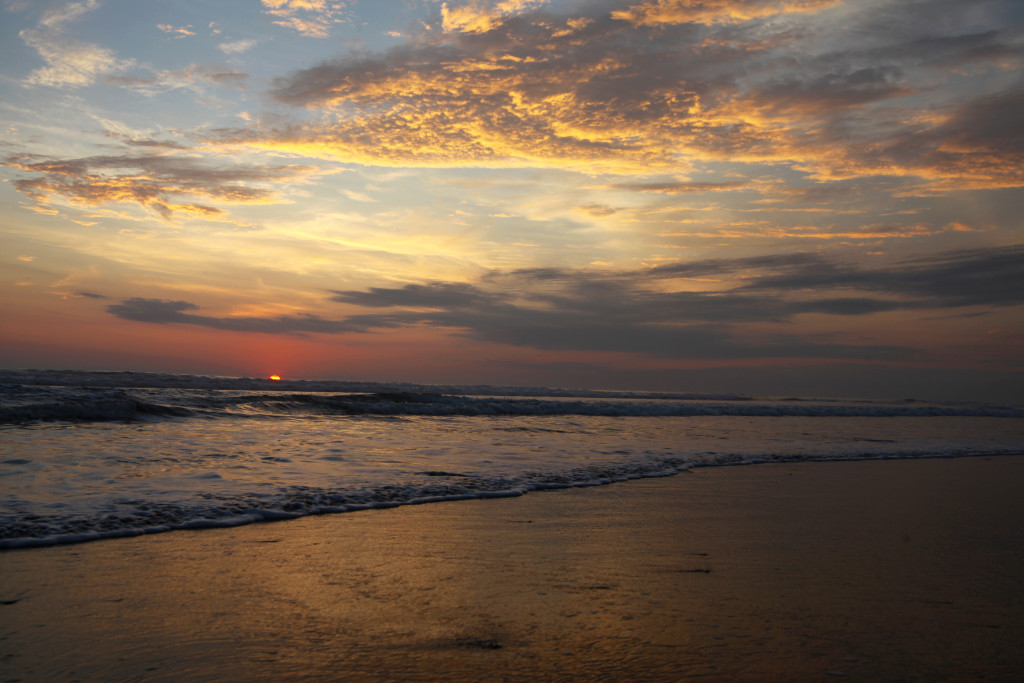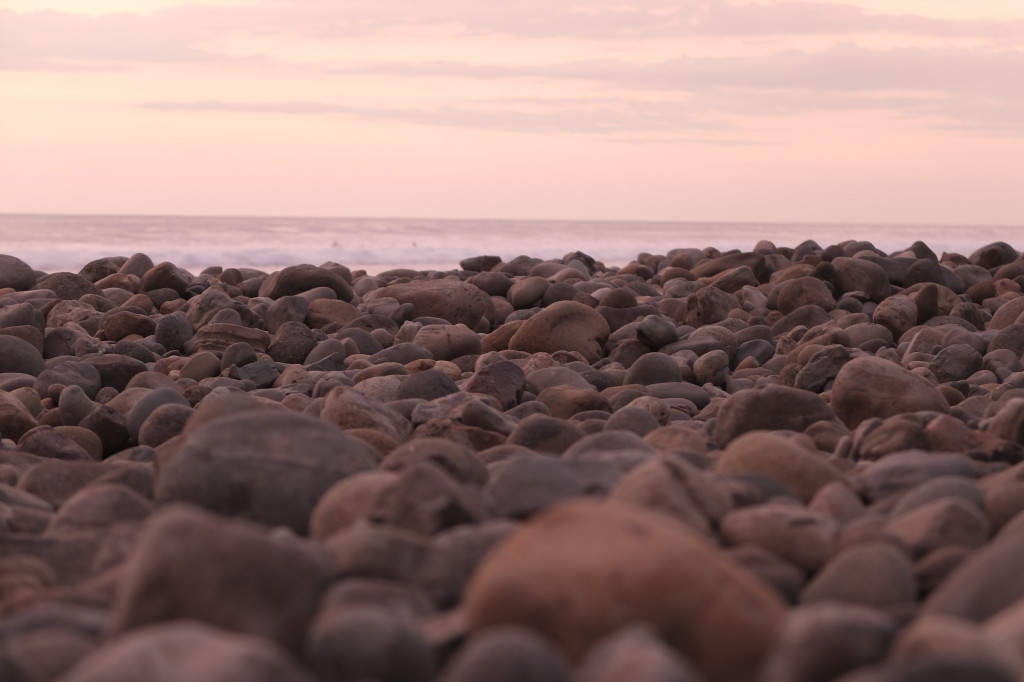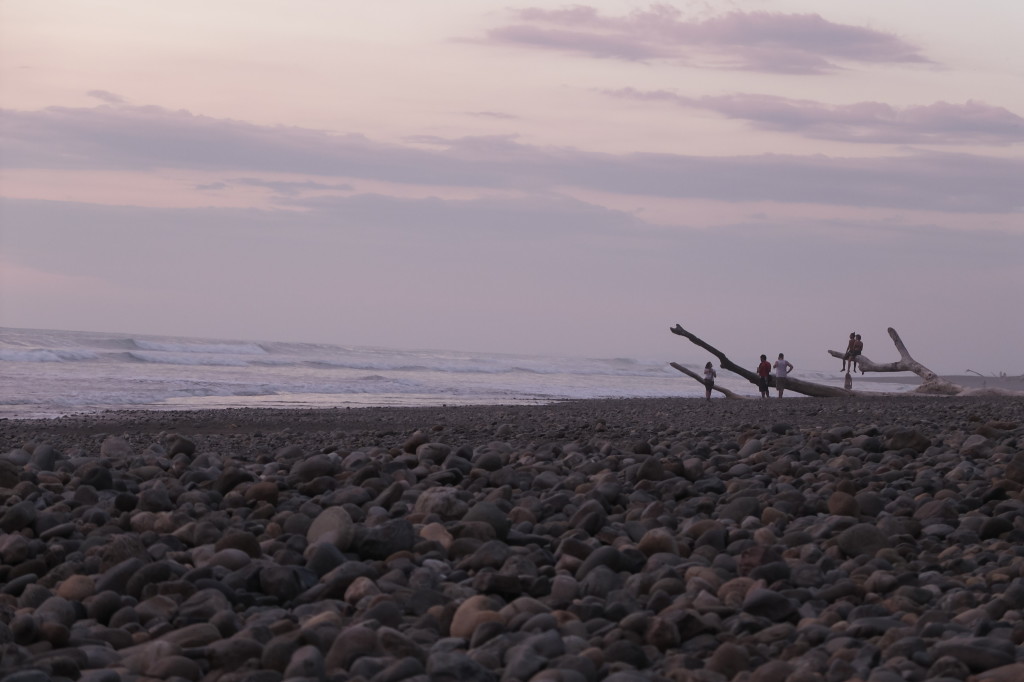 I headed back into town in anticipation of the others arriving. Once they did, we got smoothies from Delicioso while we figured out where to eat. Several of the largest grasshoppers any of us had seen flew around us, initially mistaken for bats.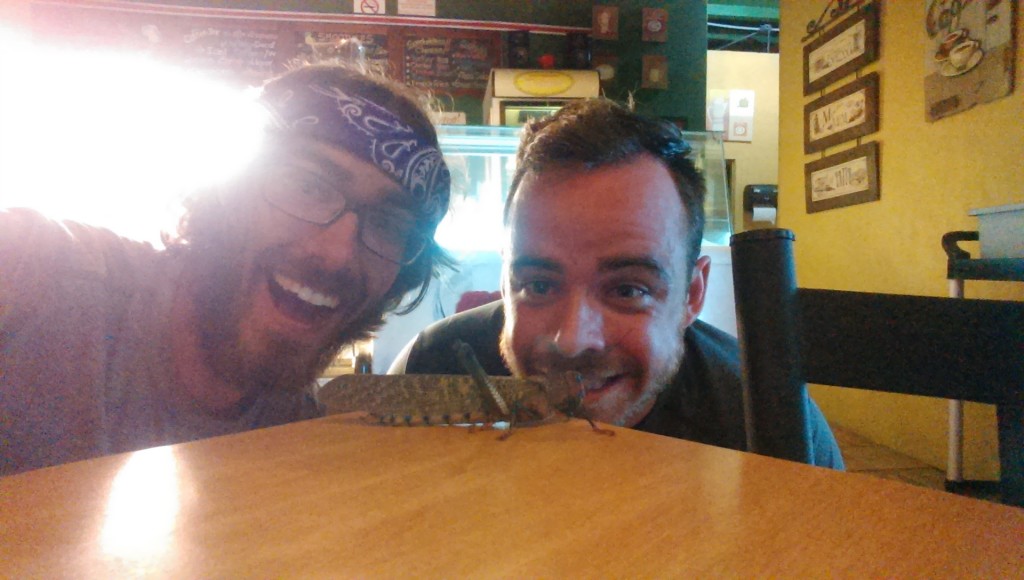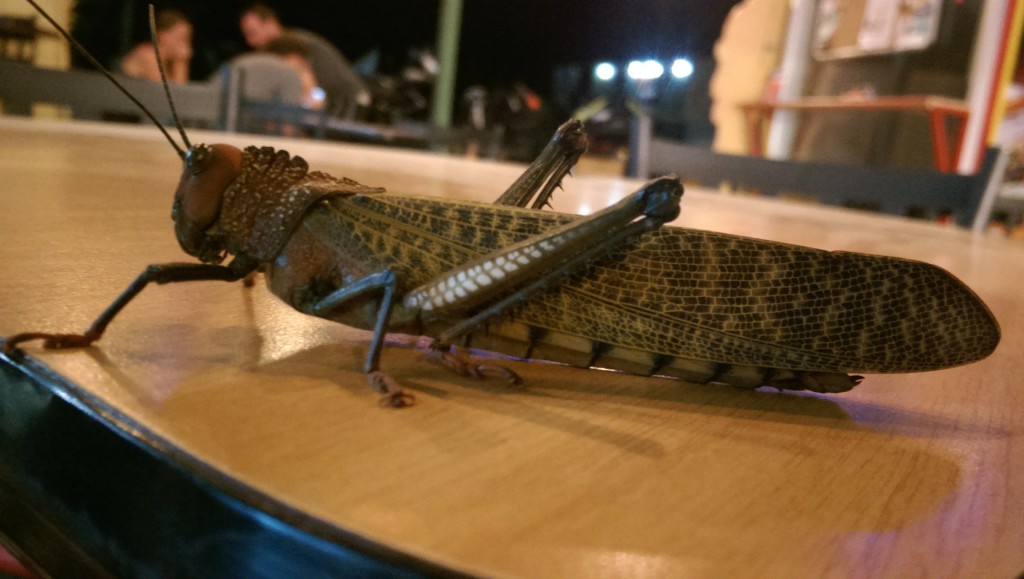 Dinner was some amazing fish and shrimp tacos from El Pescado Loco, which came highly recommended by the internet and was further confirmed by a couple of locals. I led them over to our camp spot on the beach and we set up the tent. I slept in the guest house (hammock).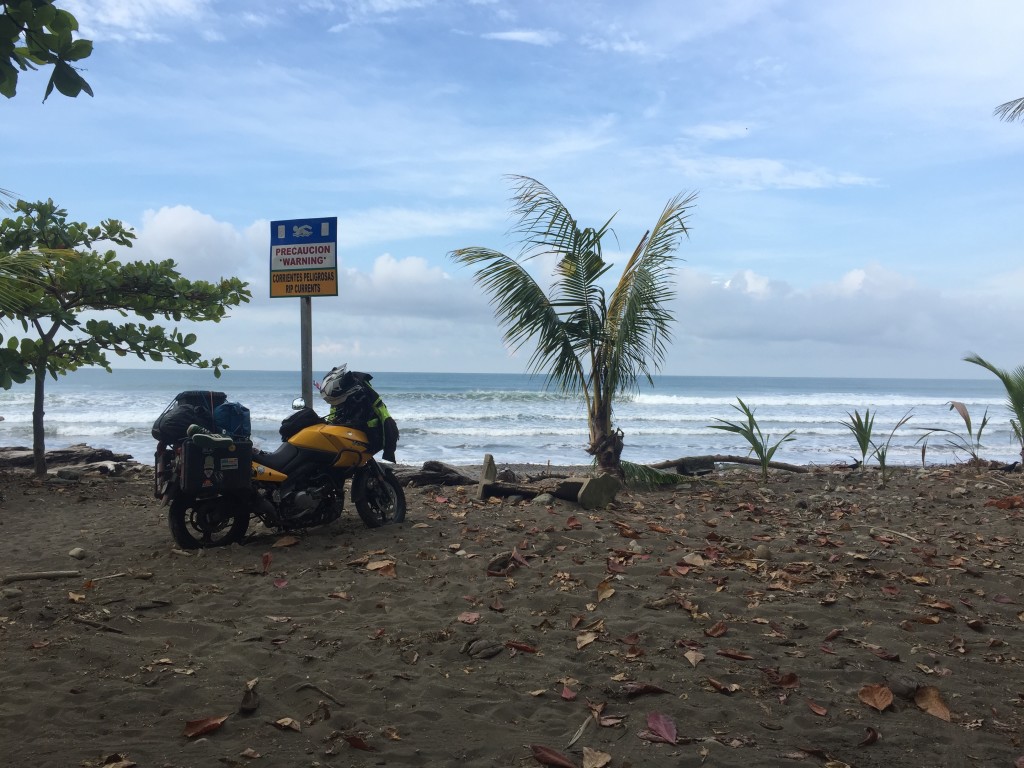 The next morning I awoke with the sun. Off in the distance I saw a girl doing yoga on a giant piece of drift wood on the beach. She moved gracefully and it seemed as if she hadn't a care in the world. Moments later she headed into the water, sin ropa. As she left the beach, we spoke momentarily. I felt awkward since I knew she was aware I saw her, but she didn't seem phased.
As the others woke up, we packed up camp and rode to breakfast. We stopped at a place called Suraza. Feeling hungry, I opted to order two complete meals, which proved to be a wise strategy. The pancakes were quite good and Tim followed suit with a second breakfast for himself.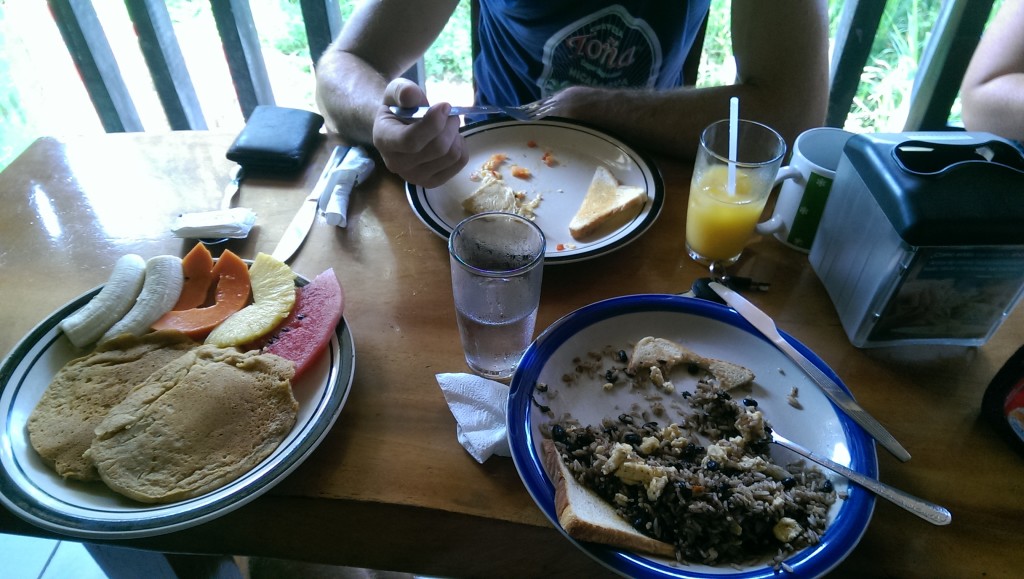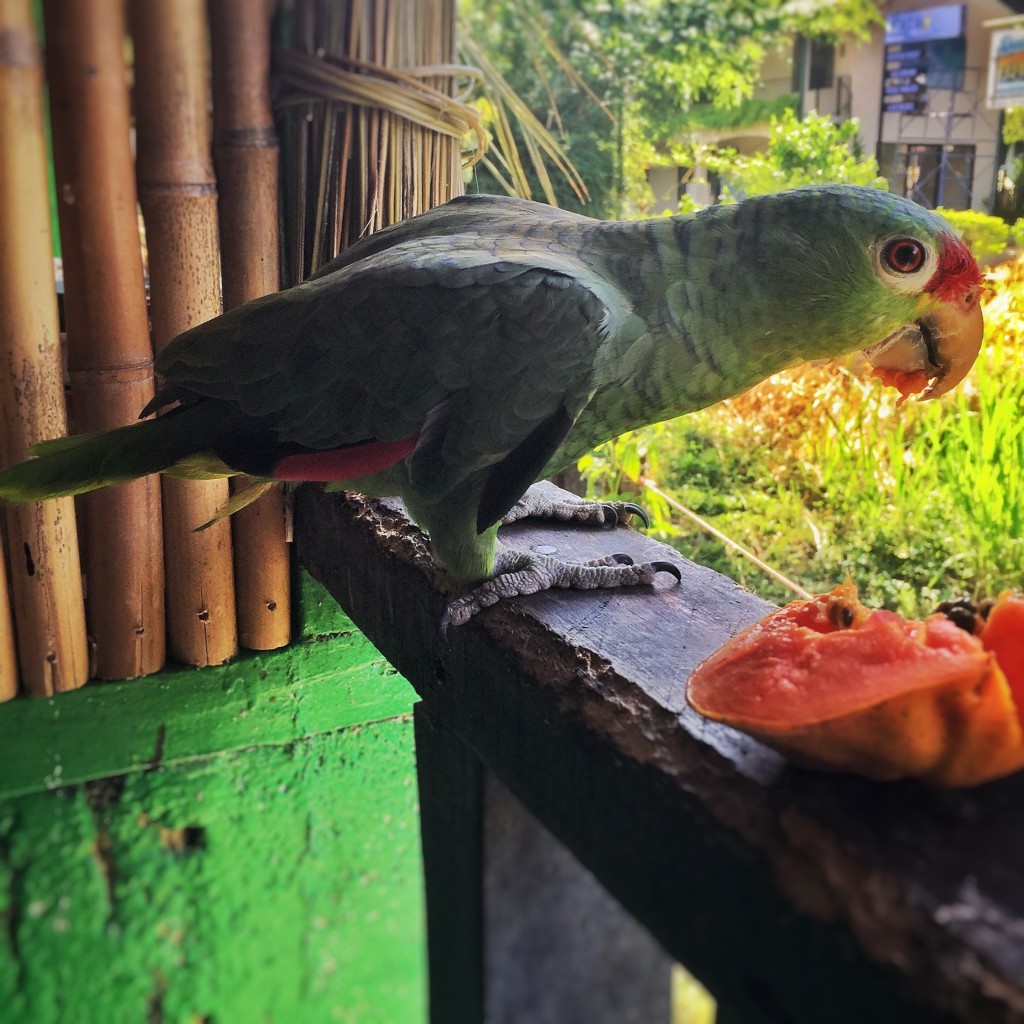 After we had all satiated our appetites, we rode out to Nauyaca waterfalls. The lady that sells the tickets was nice enough to let us store all of our gear there so it wouldn't sit outside during the hike. The hike to the falls was 4km each way, not far but when it's near 100 degrees, even a short distance makes you drenched in sweat. Along the way, we saw parrots fly over us, iguanas run past us, and endless trails of cutter ants working.
When we finally arrived at the falls, we all laughed at the signage. You would literally NEVER see signs like the ones at Nauyaca in the US. Instead of telling you what you're not allowed to do, they simply advise you on what they don't recommend you do. Central America is big on personal responsibility rather than suing, which I really like. The signs for the two falls listed which are better for swimming, cliff diving, and picture taking. The recommended we only dive if accompanied by a guide, oops.
After a long hike, the cool water felt incredible. We swam under the falls and felt the water falling from 75 feet above hit our heads with force. This made the swim a bit of a workout fighting the current. We all jumped from the rocks that were 10 or so feet above the water but Matt and I came to jump from higher things and thus we climbed.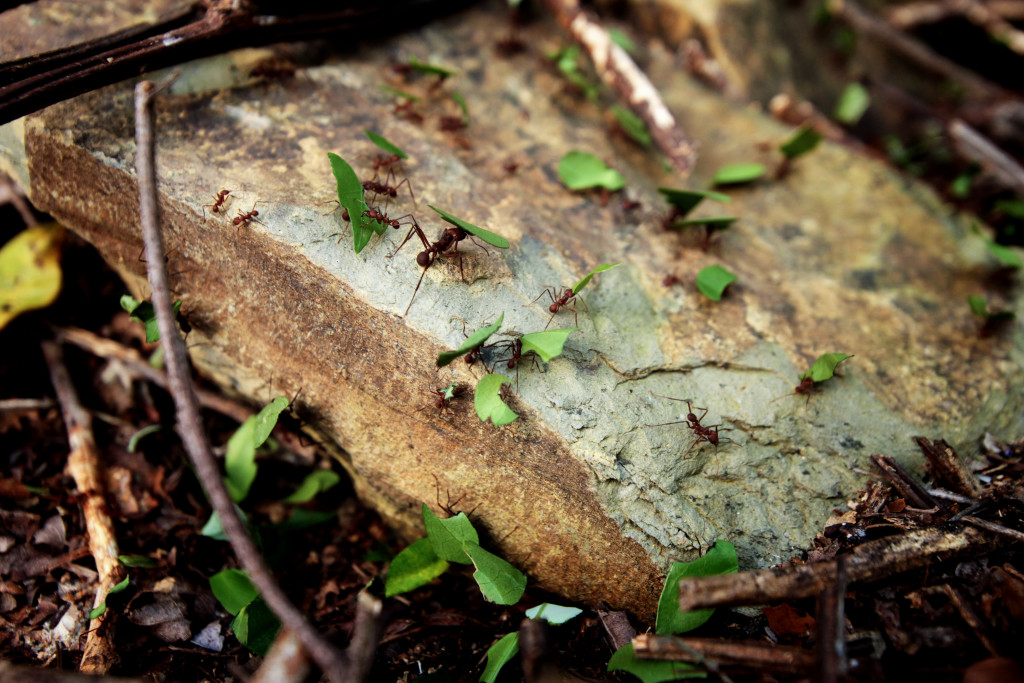 Some cool cutter ants we found along the hike to the falls.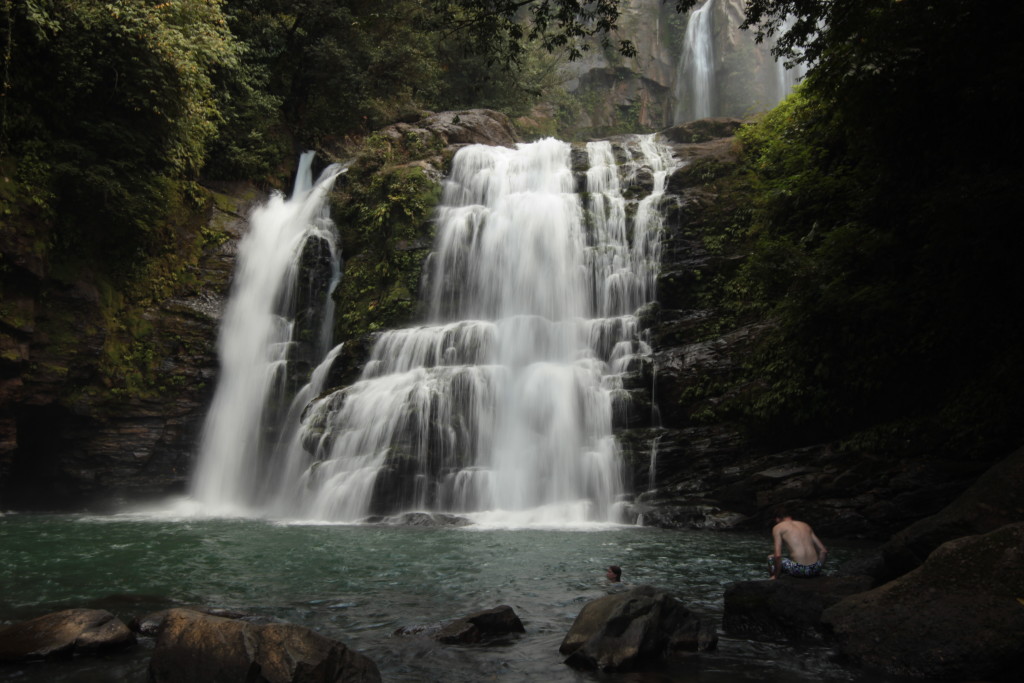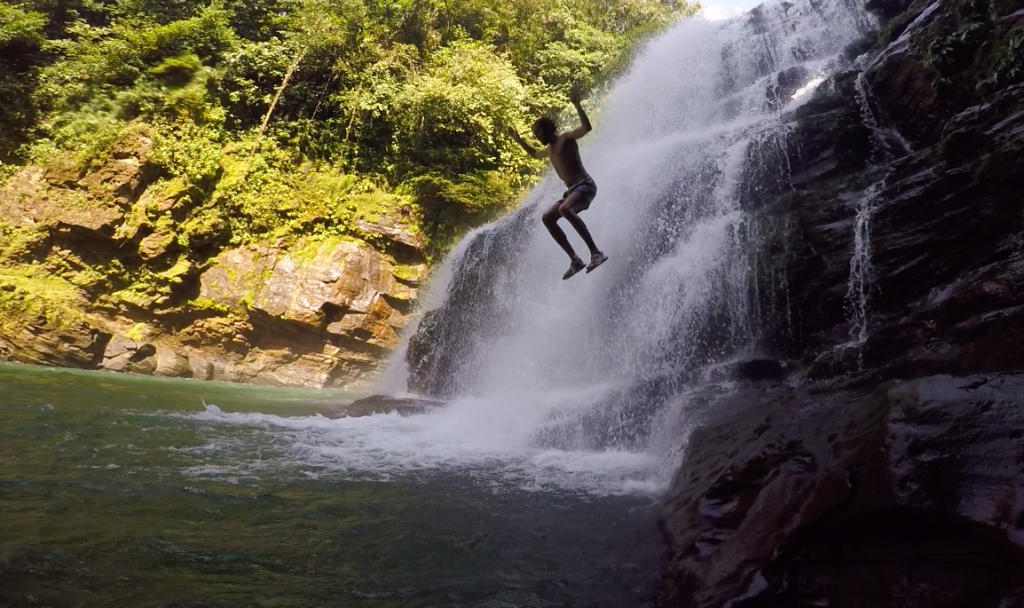 I started climbing up a bunch rocks after the 10 footer section to the right. I thought the dry rocks where safer, but they were very slippery. Eventually a local guy started yelling from the swimming hole, "Go Left!" Yeah go left, and climb on to the directly into the wet rocks under the force of the rushing cold water? Ok, por que no? So I climbed left and believe it or not the ferns that grow in the rushing water added traction, and I climbed up up 15 to 20 more feet to a cave like area where you almost blindly crawl under the rushing water to the far side of the falls where you can jump. After a successful leap, I almost felt like a tour guide as I led Pat and others on the route a few times, to the higher jump. The falls were freaking rad. – Matt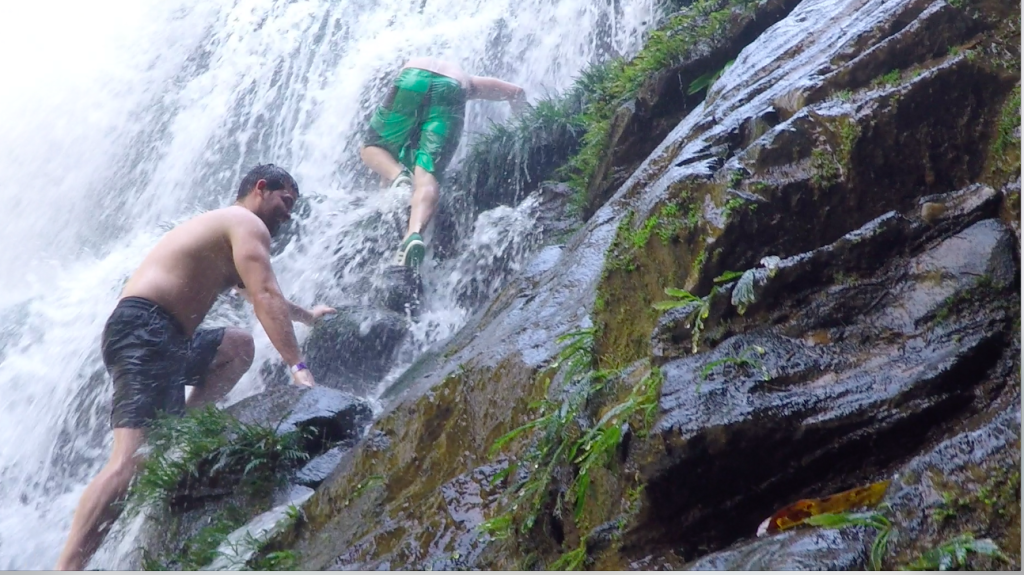 It was slippery and not at all confidence inspiring but the resulting jumps were worth the risk. To jump from the middle of the falls, 30 or so feet up required us to go under the falls, which was an awesome experience.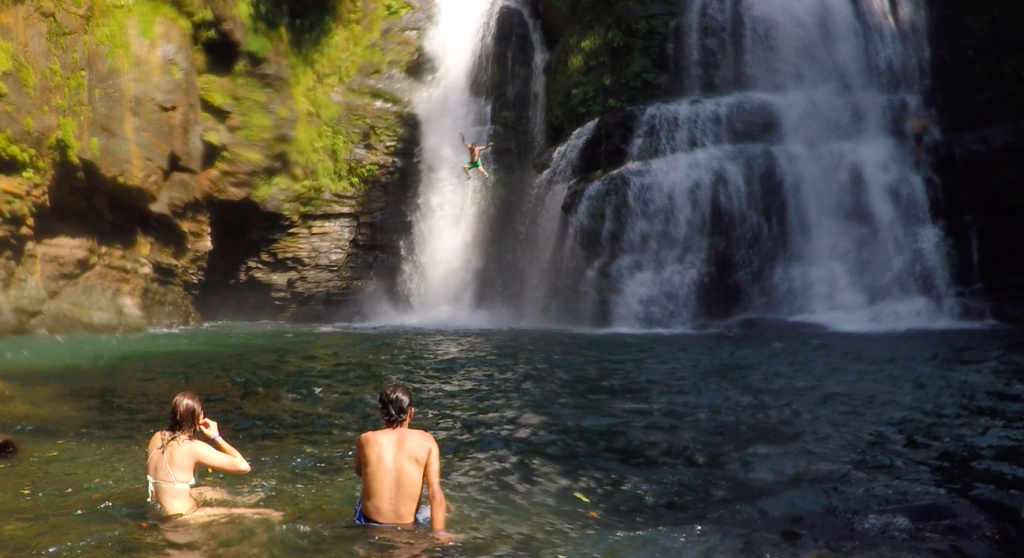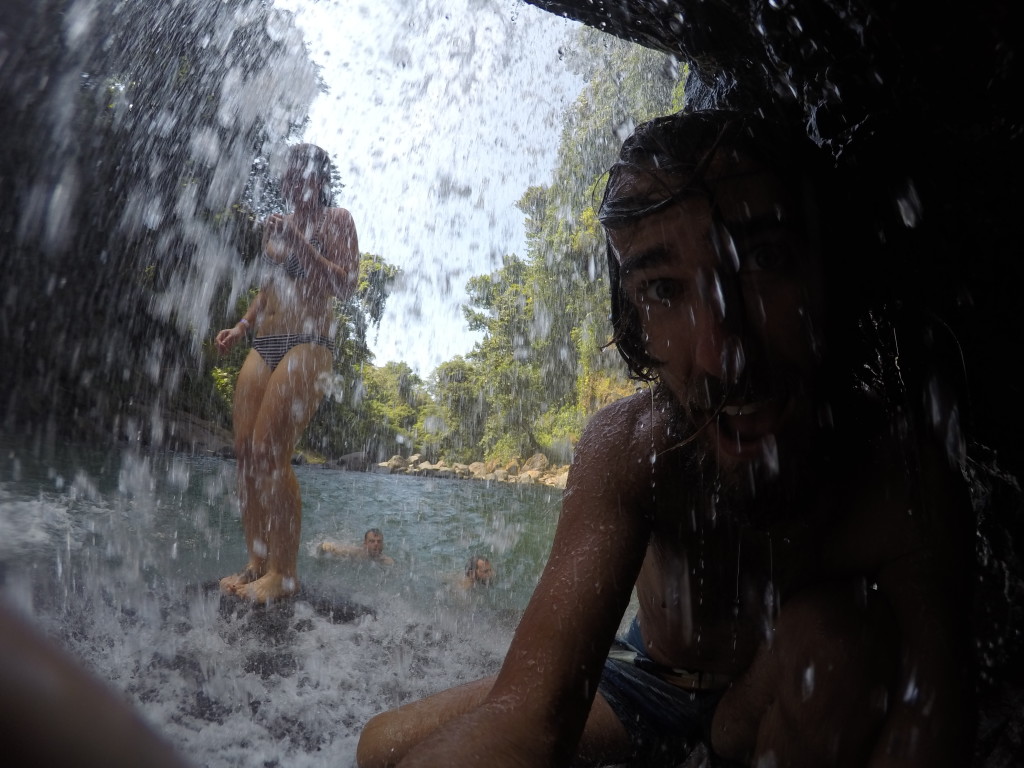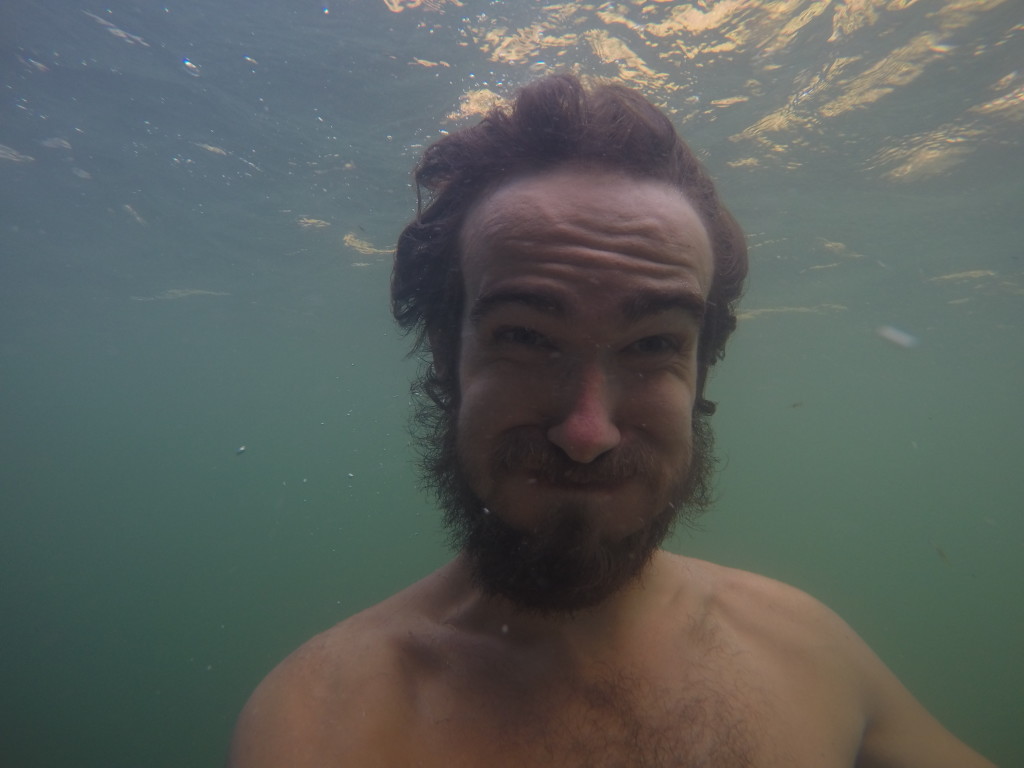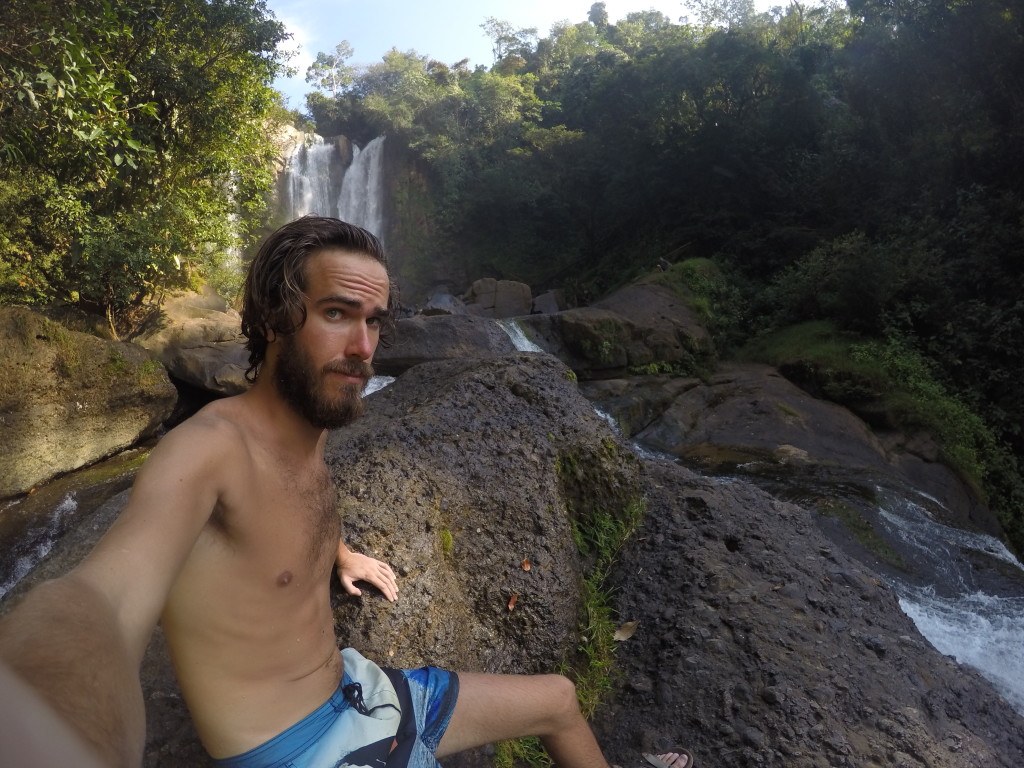 After a few jumps, we made our way up to the top to try and jump from the 75 footer. The pathway which didn't exist was precarious and when we finally made it to the edge, no water could be seen below. The rocks we crouched on were like a sheet of ice. Matt crept closer to the edge than I, holding onto a tiny root to keep from slipping over. Ultimately we couldn't find a safe place to jump from and since no one else was jumping from the top, we had to suck it up and head back to the bottom via foot. We chatted with some people at the bottom, a guy named Nick was quite curious about our trip.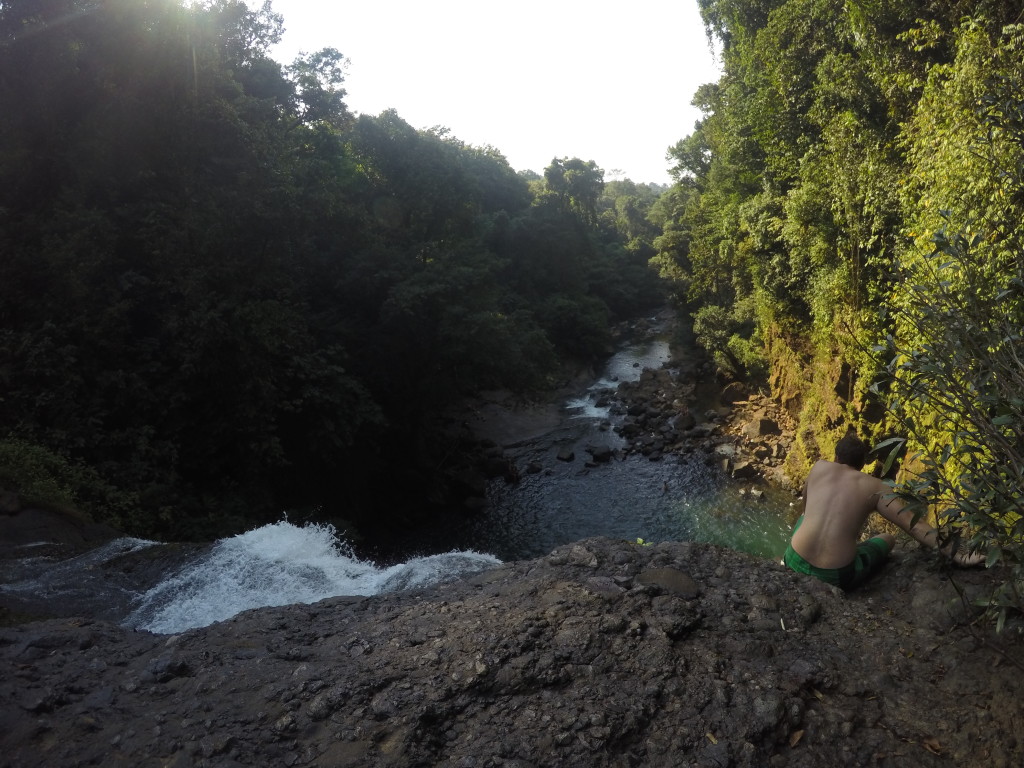 The hike out breezed by for some reason, 35 or 40 minutes and we had arrived at the bikes. We gathered our belongings at the office and made our way back to Playa Dominical.
That night we had dinner at Arena y Sol, the food was really good but the smoothies stole the show. The meal with the smoothie was 3000 Cordobas which works out to roughly $4.80, a solid deal. We set up camp at the same spot, one of the best campsites of the trip.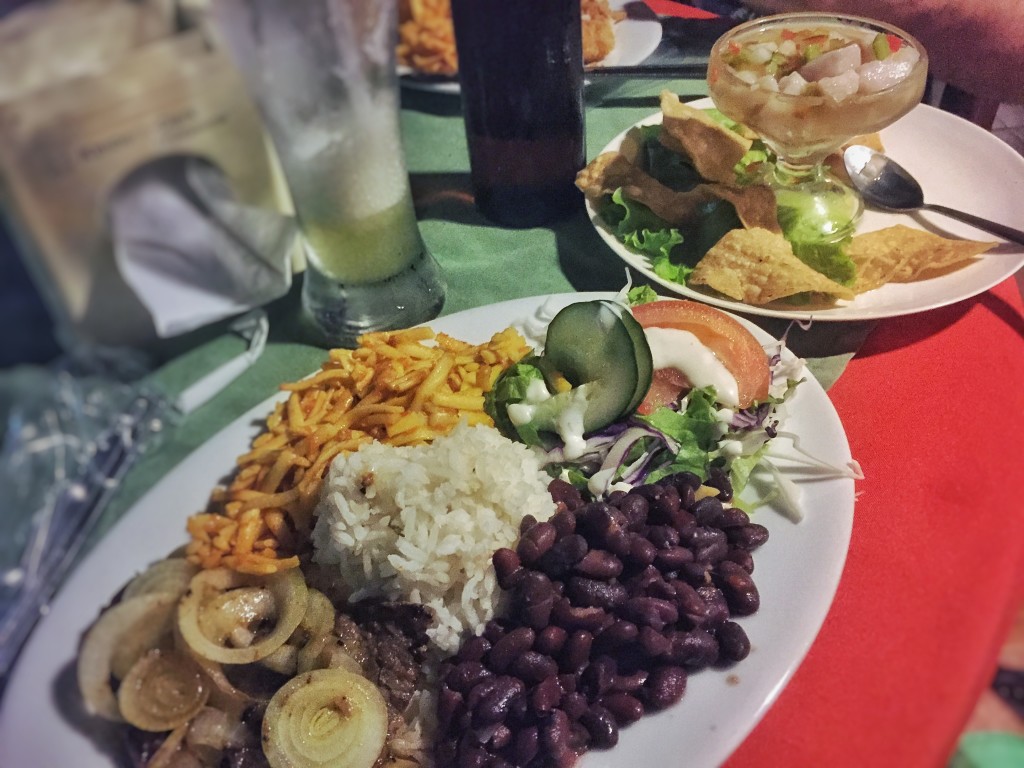 In the morning, the yoga girl was back doing yoga with another girl. I sat and watched for awhile and then took a swim. Afterward she approached me and asked me if I wanted to get coffee. Despite the fact we were heading to Panama in an hour, I agreed. How often does something like that happen? Since neither of us actually drank coffee, I opted to get breakfast, fried chicken with rice and beans. Breakfast was short since I needed to leave and she needed to get to her yoga retreat, the conversation had barely began and was already over. I left to meet Matt, Tim, and Savannah at Suraza for breakfast. I informed them that I was going to spend another day in Dominical and ate a plate of pancakes.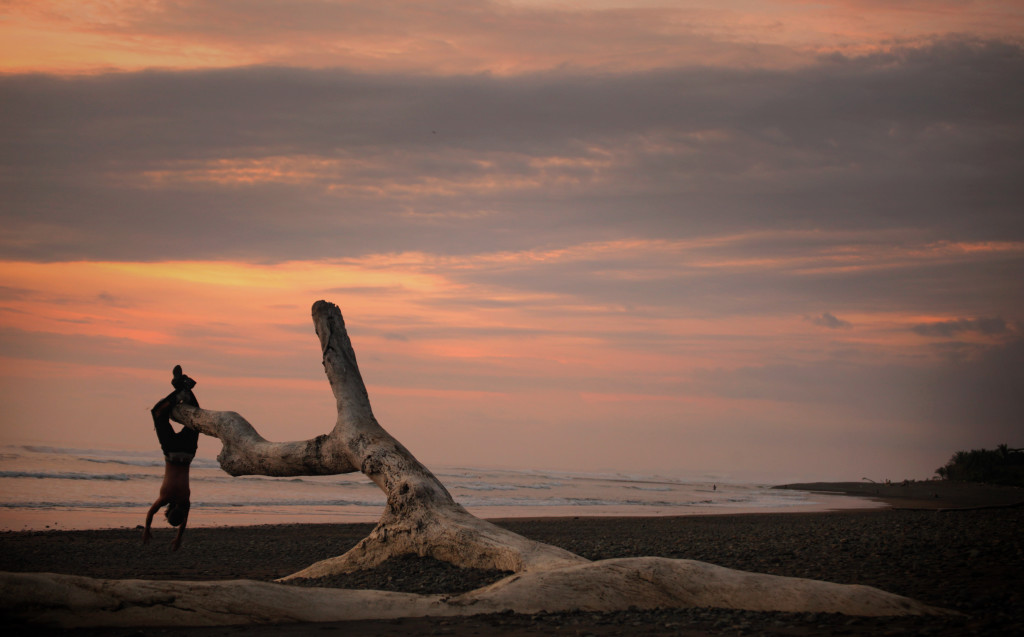 Pats strange version of Yoga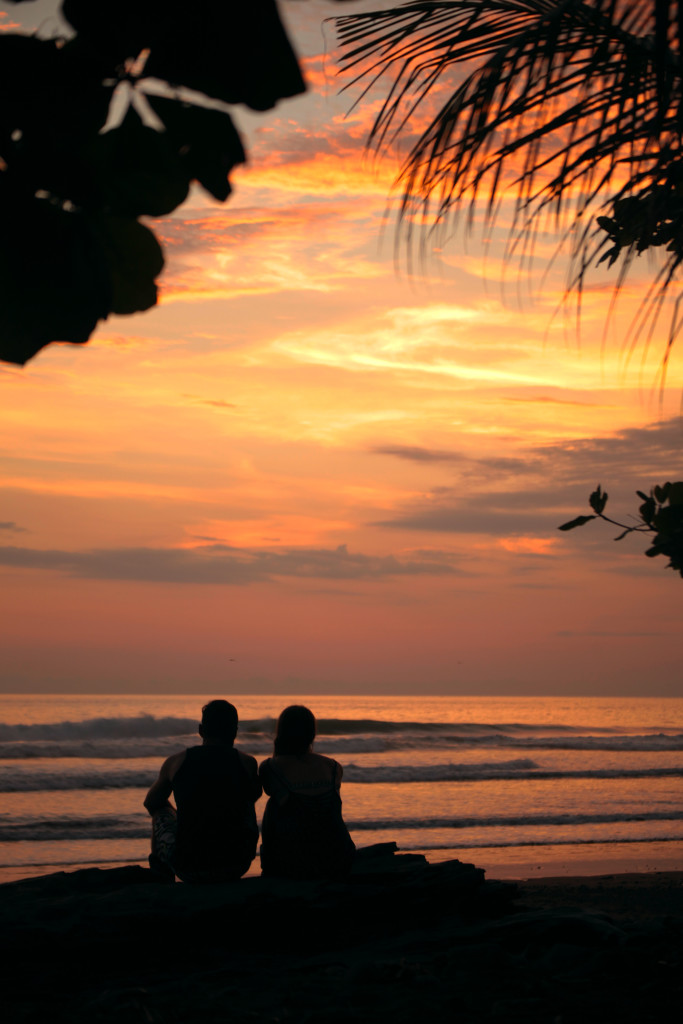 Wedding Photo?
They headed off to Panama and I went back to the beach. For awhile I laid on the large piece of driftwood, soaking up the sun and enjoying the ocean. It felt good to be lazy and simply do nothing. After awhile though, I decided I should fain some level of productivity and rode 25k down 243 to get oil. I rode at a brisk pace, if you're ever in that are of Costa Rica, it's a fun road to ride. I had the best intentions of doing an oil change but I couldn't find anywhere to put the old oil so I decided to just go back to laying on the beach. When dinner came, it was back to Arena y Sol for cheap, good food.
It was barely 7:30 but with nothing to do, I set up camp at the spot. It wasn't long before the yoga girl appeared and we spent the night just chatting on the beach while others enjoyed bonfires. Around midnight I walked her back and we said our goodbyes. I fell asleep to waves crashing anticipating a long day of riding just hours away.